Seth Brenzel, Executive Director & Director, Young Musicians Program
Alex Christie, Director of Composers Forums
Amy Bryan, Director of Marketing and Development
Caroline Mallonée, Director, Creative Musicians Retreat & Academic Dean, Young Musicians Program
Chung-Wai Soong, Marketing and Development Manager
Peter Thompson, Administrative Manager
Sam Pluta, Academic Dean, Young Musicians Program & Director, Electronic Music

Seth Brenzel
Executive Director
Director, Young Musicians Program
Seth Brenzel has been associated with The Walden School for more than 25 years. He was fortunate to be a student at Walden for six magical summers (1985-1990), and since 1994, has served the School as a staff member, faculty member, Director of Operations, and as the Associate Director from 1996 to 2003, when he became the School's Executive Director. Since 1995, he has sung tenor with the Grammy Award-winning San Francisco Symphony Chorus, and is currently a professional member of that ensemble. He currently studies voice with Ruth Rainero.
Seth serves as the co-clerk of the Board of Trustees of the San Francisco Friends School, and in the past, he has served on the boards of The Walden School, Swarthmore College, and Earplay, a San Francisco-based new music ensemble. Seth received his B.A., with degrees in Music and Political Science, from Swarthmore College, where he served as President of the College's Alumni Association. He received an M.B.A. from the Haas School of Business, University of California, Berkeley, with a focus in non-profit management and marketing; he has also served on the Haas School's Development Council. He is a 2012 graduate of Leadership San Francisco, where he has also served as an alumni advisor.
Prior to becoming Walden's first full-time Executive Director, Seth worked part-time for Walden during the year and held positions as a senior consultant at Deloitte Consulting, in marketing and public relations at the San Francisco Symphony, and most recently led both the marketing and the enterprise sales teams for an internet software company, now part of Adobe. When not at Walden, Seth lives in San Francisco with his partner, Malcolm Gaines, and their daughter, Cora.
Amy Bryan
Director of Marketing and Development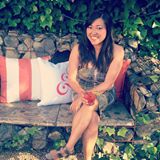 Amy hails from beautiful Sonoma County, just north of San Francisco. Throughout high school she participated in exemplary choral music programs that were life-changing and life-directing for her. She attended Boston University as a Political Science major, and continued her music education singing under Anne Howard Jones, Julian Wachner, and Robert Shaw. Amy moved to San Francisco ten years ago, and has been fortunate enough to work with some of the finest artists and arts organizations in the area as staff, consultant, or Board member. These include the San Francisco Boys Chorus, Cazadero Performing Arts Camp, Chanticleer, LEVYdance, The Crucible, the Ruth Asawa School of the Arts, and composer/DJ Mason Bates. She is honored to add The Walden School to that list. When not at a performance of some kind, Amy can usually be found in the kitchen, cooking elaborate meals for family and friends. 
Alex Christie
Director of Composers Forums, Young Musician's Program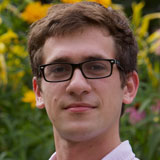 Alex Christie is a San Francisco Bay Area composer, performer, and improviser of acoustic and electronic music. His work is the hybridization of hyper-intellectualized contemporary music theory and a childish obsession with explosive sound and bright, flashing lights. Alex holds a BM from the Oberlin Conservatory in Composition and TIMARA (Technology In Music And Related Arts) and an MFA from Mills College in Electronic Music and Recording Media. He frequently collaborates with choreographers and dancers and has been commissioned by Cleveland-based dance company GroundWorks Dancetheater and Seattle-based choreographer K.T. Niehoff. Alex performs as a laptopist in several veins of music, ranging from experimental improvisatory noise to electronic dance and also performs free jazz and freely improvised music as a saxophonist. He recently released an album of solo electronic music entitled "In The Blink" on Khalija records and currently teaches composition, electronic music, and music theory at Santa Clara University. alexchristie.org
Caroline Mallonée
Director, Creative Musicians Retreat
Academic Dean, Young Musicians Program
Caroline Mallonée, Academic Dean, Director, Composers Forums & Director, Creative Musicians Retreat has been on the faculty of The Walden School since 1998. Her work has been performed in New York City at Carnegie Hall, Avery Fisher Hall in Lincoln Center, Symphony Space, Merkin Hall, Bargemusic, Tenri Cultural Center, Town Hall and Tonic, as well as at the Tribeca New Music Festival, Long Leaf Opera Festival, Carlsbad Music Festival, Bennington Chamber Music Conference, Bowdoin Summer Music Festival, 21st Century Schizoid Music, on the New Music New Haven series and at Boston's Jordan Hall.  Her music has been performed in the U.S., the Netherlands, Wales, England, Iceland, Japan, Italy and Mexico, and has been broadcast several times over National Public Radio on Garrison Keillor's "A Prairie Home Companion." Several of her choral pieces, including The Carolers At My Door, are published by Boosey & Hawkes.  Carrie holds degrees from Harvard University, The Yale School of Music and Duke University, and she was a Fulbright scholar to the Netherlands in 2004.  carolinemallonee.com
Sam Pluta
Academic Dean, Young Musicians Program & Director, Electronic Music
Known internationally for his laptop performances with groups like Rocket Science, Wet Ink Ensemble, and The Peter Evans Quintet, New York City-based composer/improviser Sam Pluta, Academic Dean and Director of Electronic Music, is one of the most compelling electronics performers of his generation. As a composer, he has been commissioned and premiered by Mivos Quartet, Yarn/Wire, ICE, Timetable Percussion, RIOT Trio, So Percussion, Dave Eggar, and Prism Saxophone Quartet and has performed internationally as a laptop soloist and chamber musician, with appearances at the Donaueschingen Festival, the Moers Festival, Bimhaus, Porgy and Bess, and the Vortex, amongst other international venues and festivals. A devoted pedagogue, he directs the Electronic Music Studio at Manhattan School of Music and is Academic Dean and Director of Electronic Music at the Walden School. Sam's music is released on quiet design and Carrier Records, a label he runs with Jeff Snyder and David Franzson, and his performances can also be found on More Is More, Tzadik, and hat[now]ART. Sam holds a Doctorate in Music Composition from Columbia University. sampluta.com
Chung-Wai Soong
Marketing and Development Manager

Chung-Wai Soong was born and raised in Malaysia. He holds a Bachelors of Economics from Monash University and a graduate diploma in voice from the University of Melbourne. He has sung as a soloist with opera companies and ensembles in Australia and the US, performing a wide range of repertoire in opera, concerts, recordings and broadcasts. He has toured with the Victoria State Opera  Schools Touring Company, and the Melbourne's The Vocal Consort internationally. Currently, he sings professionally with a number of ensembles in the Bay Area, including Cappella SF, Artists Vocal Ensemble, and has been a member of the multiple Grammy Award-winning San Francisco Symphony Chorus since 1992.
Chung-Wai spent many years as an independent event planner and caterer, producing private, corporate and artistic events throughout the Bay Area. As an administrator, he has held positions in organizations as varied as financial services and a sheet music company. An avid advocate and attendee of live performances, he also collects rare recordings of singer from the early 20th century. He lives in San Francisco with his partner Noam and their cats, Geoffrey and Nigel.
Peter Thompson
Administrative Manager
Peter Thompson is a composer, conductor, trombonist, pianist, and singer. He graduated from Yale College in 2013 with a B.A. in Music, before fleeing across the country to work with Walden in San Francisco. While at Yale, he ferociously bounced between pursuits, from manning a late-night electroshock research boat, to working with a Peruvian gay men's health clinic, to spending unmentionable hours crafting six-foot cardboard sculptures of his own head, only to land exactly where he thought he would, making music. Peter sang with the Yale Glee Club as a baritone, and studied conducting with Dr. Jeffrey Douma, under whose mentorship he assistant conducted the YGC for their 2012-13 season. In addition to the YGC, he music-directed a production of the Broadway musical Urinetown, and formed and conducted a chamber chorus for a senior conducting recital. An alumnus of the Young Musicians Program, Peter's compositions have won honors from ASCAP, the Baltimore Choral Arts Society, and The Walden School for his compositions. Besides his musical life, Peter is an avid visual artist and writer. He plans to spend the next ten years of his life trying to make this life in the arts thing work, with some combination of playing, writing, improvising, drawing, vagabonding, inquiring, collaborating, often failing, occasionally succeeding, and working for The Walden School. He was going to end by saying he likes puns, but typed prunes instead, which seem like altogether a healthier and more genuine interest.
Past Administration
Anne Deane Berman
Stephen Coxe
Kate Davis
Lindsay Edwards
Audrey Enriquez
Bradley Evans
Malcolm Gaines
Tanja Shipman Gubser
Thomson Guster
Lynn Taylor Hebden
Morgen Jahnke
Esther Landau
Deborah Katz
Amelia Lukas
Laura Mehiel
Jefferson Packer
Patricia Plude
Pamela Layman Quist
Brendon Randall-Myers
Thomas Serene
Benjamin Smith
Andrew Thams
Randy Thomas
Leo Wanenchak