Seth Brenzel, Executive Director & Director, Young Musicians Program
Eliza Brown, Academic Dean, Young Musicians Program
Alex Christie, Director of Electronic Music & Assistant Academic Dean and Director of Composers Forums, Young Musicians Program
Douglas Hertz, Director of Operations
Carlyn Kessler, Administrative Assistant
Sky Macklay, Assistant Academic Dean, Young Musicians Program
Caroline Mallonée, Director, Creative Musicians Retreat
Ted Moore, Assistant Academic Dean, Young Musicians Program
Jonathan Thomas, Development Manager
Seth Brenzel
Executive Director
Director, Young Musicians Program
Seth Brenzel has been associated with The Walden School for more than 25 years. He was fortunate to be a student at Walden for six magical summers (1985-1990), and since 1994, has served the School as a staff member, faculty member, Director of Operations, and as the Associate Director from 1996 to 2003, when he became the School's Executive Director.
Since 1995, Seth has sung tenor with the Grammy Award-winning San Francisco Symphony Chorus, and is currently a professional member of that ensemble. He currently studies voice with Ruth Rainero.
Seth serves as the co-clerk of the Board of Trustees of the San Francisco Friends School, and has previously served on the boards of The Walden School, Swarthmore College, and Earplay, a San Francisco-based new music ensemble. Seth received his B.A. with degrees in Music and Political Science from Swarthmore College, where he served as President of the College's Alumni Association. He received an M.B.A. from the Haas School of Business, University of California, Berkeley, with a focus in non-profit management and marketing, and he has also served on the Haas School's Development Council. He is a 2012 graduate of Leadership San Francisco, where he has also served as an alumni advisor.
Prior to becoming Walden's first full-time Executive Director, Seth worked part-time for Walden during the year and held positions as a senior consultant at Deloitte Consulting, in marketing and public relations at the San Francisco Symphony, and most recently led both the marketing and the enterprise sales teams for an internet software company, now part of Adobe. When not at Walden, Seth lives in San Francisco with his partner, Malcolm Gaines, and their daughter, Cora.
Eliza Brown
Academic Dean, Young Musicians Program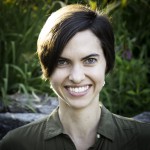 Composer Eliza Brown attended the Walden School as a YMP student from 2000-2002 and has since returned for many years as a staff and faculty member. Eliza's music, described as "delicate, haunting, [and] introspective" by Symphony Magazine, has been performed around the world by leading new music ensembles including Ensemble Dal Niente, ensemble recherche, Network for New Music, Quince Contemporary Vocal Ensemble, Spektral Quartet, ICE, Wet Ink Ensemble, Wild Rumpus New Music Collective, and PRISM Saxophone Quartet.
Deeply interested in the relationships between music and the other arts and humanities, Eliza has also engaged in interdisciplinary collaborations with practitioners of theater, dance, architecture, painting, and film, frequently taking on other artistic roles in these collaborations in addition to "composer." Eliza holds a D.M.A. in composition from Northwestern University and has taught at Northwestern and Columbia College Chicago. In fall 2016 she will join the faculty of the DePauw University School of Music elizabrown.net
Alex Christie
Director of Electronic Music
Assistant Academic Dean and Director of Composers Forums, Young Musicians Program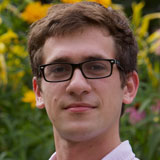 Alex Christie makes acoustic and electronic music in many forms. His music has been called "vibrant", "interesting, I guess," and responsible for "ruin[ing] my day." He enjoys collaborating with artists in all fields and is particularly interested in the ways in which acoustic and electronic sound worlds intersect and inform each other. He has spent many years turning his laptop into a musical instrument capable of improvisation and real-time, expressive musical gesture. He is attracted to hyperactive sound and bright, flashing lights.
Alex began his compositional career many years ago as a student at Walden's Young Musicians Program where he now serves as faculty and the Director of Composers Forums. He has taught at Santa Clara University for the past five years, but is leaving the school and California to pursue a PhD in Composition and Computer Technologies at the University of Virginia where he has been awarded a Jefferson Fellowship. He enjoys baseball and geometric shapes. alexchristie.org
Douglas Hertz
Director of Operations
Douglas Hertz is a New York-based composer and performer of new music. He has been fortunate to write for ensembles such as the Boston Philharmonic Youth Orchestra, The Da Capo Chamber Players, The Wet Ink Ensemble, The American Symphony Orchestra, the Denovo Quartet, and the Atlantic Music Festival Contemporary Ensemble. As a performer, Douglas can most often be found behind the Drum Set, supporting artists such as Finnegan Shanahan and Walden-Alumnus Leo Liebeskind's psych-folk outfit, Lovechild.
Equally at home as a classical performer, he has also appeared with the ensemble Contemporaneous and the Bard Conservatory Orchestra. Ever an advocate for new and experimental music, Douglas proudly works for the presenting organization/venue, Roulette. Douglas recently completed his undergraduate degree at Bard College, where he studied with Joan Tower and George Tsontakis. In Fall 2016, he will begin pursuing his master's degree in Music Composition at University of Michigan. Douglas is an alumnus of the Walden School Young Musicians Program (2010-11) and the Creative Musicians Retreat (2012).
Carlyn Kessler
Administrative Assistant
Carlyn Kessler, Administrative Assistant, joined the Walden Staff in 2017. Carlyn enjoys a multifaceted career as a professional cellist, arts administrator, and educator. Carlyn recently relocated to San Francisco from Cleveland, Ohio, where she served as principal cellist of the Suburban Symphony Orchestra as well as member of CityMusic Cleveland Chamber Orchestra, Cleveland Opera Theater, Choral Arts Cleveland, and the genre-bending Cleveland Cello Quartet. She received her Master of Music and Bachelor of Music in Cello Performance from The Cleveland Institute of Music.
Carlyn has performed extensively both locally and internationally. An avid chamber musician, she is a founding member of the Apex Piano Trio. She has performed in a residency with the Chamber Music Society of Detroit, in venues ranging from Carnegie Hall to the Chautauqua Institution, in countless alternative settings including notable jazz clubs and art spaces, as well as in popular San Francisco locales as a member of Classical Revolution. Carlyn has been featured as a multi-genre studio musician on several music videos, albums, and radio appearances and has performed at numerous summer music festivals including the Banff Chamber Music Residency, Chamber Music at Domaine Forget, Toronto Summer Music Festival, Yellow Barn Young Artist Program, and the London Master Classes, among others.
Devoted to music education and advocacy, Carlyn maintains a private cello studio in San Francisco and serves on the faculty of the Preparatory Music Program at Holy Names University. In Ohio, she served on the faculty of The College of Wooster and The Music Settlement as Department Head of Strings. Also an active freelance writer, Carlyn's articles are regularly published in Strings Magazine, San Francisco Classical Voice, and ClevelandClassical.com. carlynkessler.com
Sky Macklay
Assistant Academic Dean, Young Musicians Program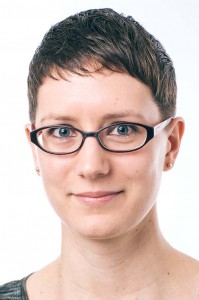 The music of composer, oboist, and installation artist Sky Macklay (b. 1988) explores bold contrasts, theatrical elements, audible processes, humor, and the physicality of sound. Her works have been performed by ensembles such as ICE, Yarn/Wire, Wet Ink Ensemble, Mivos Quartet, Ensemble Dal Niente, Hexnut, and The Da Capo Chamber Players. Her piece Dissolving Bands, an abstract orchestral reflection on the American Revolutionary War, was commissioned and premiered by the Lexington (MA) Symphony  and was the winner of the 2013 Leo Kaplan award, the top prize in the ASCAP Morton Gould Young Composer Awards. In 2015, her sonic and kinetic installation of inflatable harmonica-playing robots, Harmonibots, received the Ruth Anderson Prize commission from The International Alliance for Women in Music. She has also been commissioned by The New York Virtuoso Singers and the Jerome Fund for New Music. Her string quartet Many Many Cadences, recorded on Spektral Quartet's newest album, also received an ASCAP award.
Originally from Waseca, Minnesota, Sky is currently pursuing her D.M.A. in composition at Columbia University in NYC where she studies with Georg Friedrich Haas, George Lewis, and Fred Lerdahl. As a 2015-17 Composers and the Voice fellow with American Opera Projects, Sky is currently writing an opera set inside a woman's uterus. Sky first joined the Walden community through the Teacher Training Institute in 2009, and she has taught for the Young Musicians Program every summer since 2010. Some of Sky's favorite things about Walden include sharing the summer with 70 best friends, helping young composers bring their music to life, and dancing to Pierre Boulez, Aaron Copland, and Michael Jackson all in the same night.
Caroline Mallonée
Director, Creative Musicians Retreat
Caroline Mallonée has been on the faculty of The Walden School since 1998. A composer of orchestral, chamber, and choral music, Mallonée has had her music performed by prominent ensembles in the U.S., including the Buffalo Philharmonic Orchestra, Present Music, Wet Ink Ensemble, Da Capo Chamber Players, Antares, PRISM Saxophone Quartet, Spektral Quartet, Firebird Ensemble, ANA Trio, Ciompi Quartet, Buffalo Chamber Players and American Opera Projects.
Her music has been programmed at venues in New York including Carnegie Hall, Avery Fisher Hall in Lincoln Center, Symphony Space, Merkin Hall, Bargemusic, Tenri Cultural Center, Town Hall, Roulette, Tonic and National Sawdust (as part of the New York Philharmonic CONTACT! series), as well as further afield at the Long Leaf Opera Festival (NC), Carlsbad Music Festival (CA), Bennington Chamber Music Conference (VT), Cambridge Music Festival (UK), Tokyo Opera City (Japan), Bowdoin Summer Music Festival (ME), on the New Music New Haven series (CT), the Corcoran Gallery (Washington, DC) and Jordan Hall (Boston, MA). Her music has been performed in the U.S., the Netherlands, Wales, England, Iceland, Japan, Brazil, Italy and Mexico, and has been broadcast several times over National Public Radio on Garrison Keillor's "A Prairie Home Companion."
Several of her choral pieces, including The Carolers At My Door, are published by Boosey & Hawkes. Carrie holds degrees from Harvard University, The Yale School of Music and Duke University, and she was a Fulbright scholar to the Netherlands in 2004. She first came to Walden as a student when she was 12 and has hiked Mt. Monadnock over thirty times. carolinemallonee.com
Ted Moore
Assistant Academic Dean, Young Musicians Program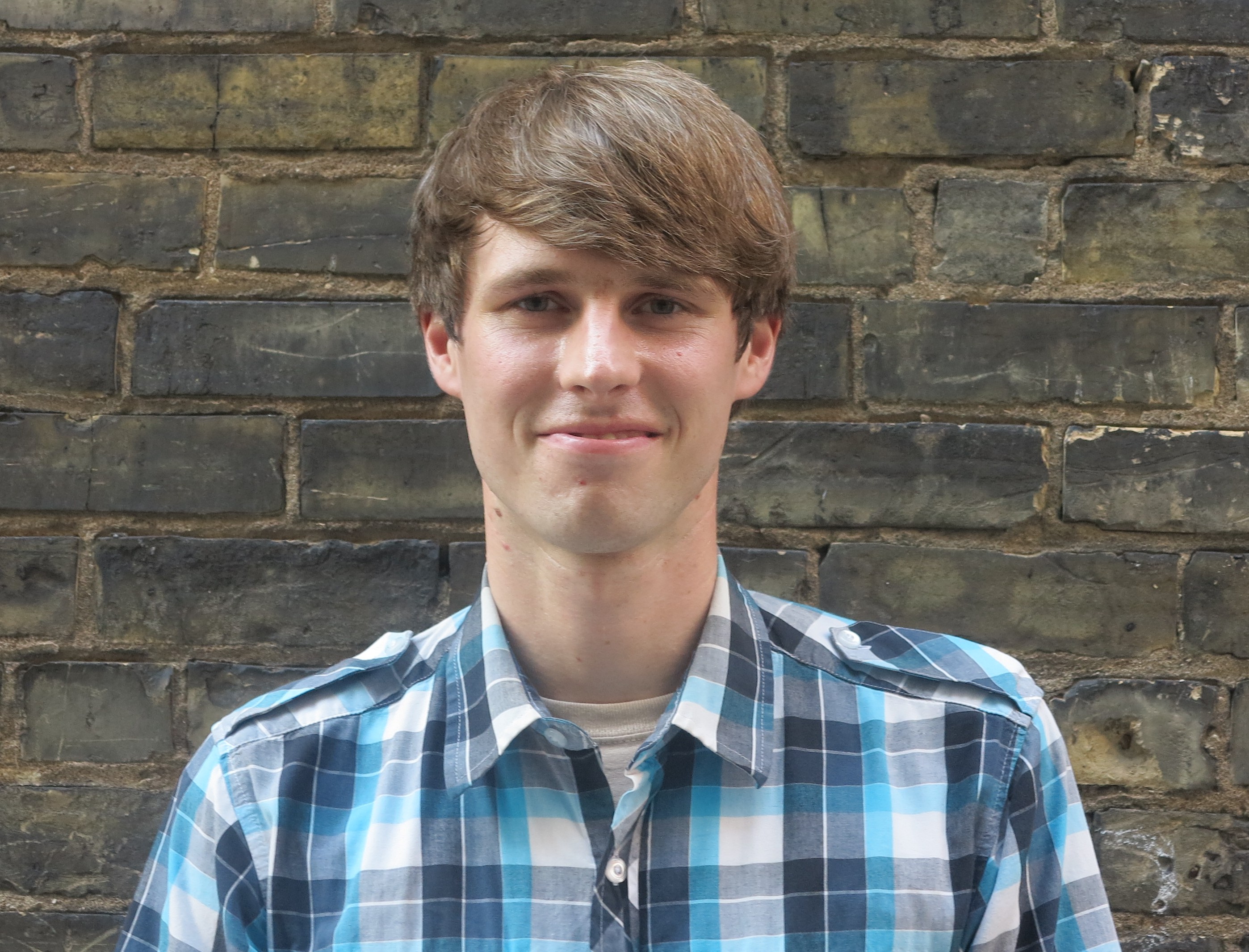 Ted Moore is a composer, sound designer, and educator living in Minneapolis. His work has been reviewed as "an impressive achievement both artistically and technically" (VitaMN), "wonderfully creepy" (TC Daily Planet), and "epic" (Pioneer Press). Moore's work focuses on live electronic processing with performers using the programming language SuperCollider. His music has been performed by the International Contemporary Ensemble, Spektral Quartet, Yarn/Wire, Strains New Music Ensemble, The Dream Songs Project, AVIDduo, Firebird Ensemble, Renegade Ensemble, and the Enkidu Quartet.
Moore has been programmed across the country, including the New York City Electroacoustic Music Festival (Brooklyn, NY); Electroacoustic Barn Dance (Fredericksburg, VA); Festival of Contemporary Music (Berkeley, CA); Access Contemporary Music (Chicago, IL); New Horizons Music Festival (Kirksville, MO); NASA (Champaign-Urbana, IL); The Southern Theater of the Cedar Cultural Center (Minneapolis, MN); as well as at University of North Texas, Texas Tech University, Luther College (IA), and Eastern Kentucky University. Moore has been Composer-in-Residence at Kimmel Harding Nelson Center for the Arts (Nebraska City), and has been featured as a sound installation artist by the St. Paul Public Library, TC Make, and notably at the Northern Spark Festival in Minneapolis. He is also one half of Binary Canary, a woodwinds-laptop improvisation duo (binarycanarymusic.com). www.tedmooremusic.com
Jonathan Thomas
Development Manager
Jonathan Thomas, Development Manager, joined the Walden administrative team in 2015. Since moving to the Bay Area, Jonathan has been making an impact in the arts as a performer and a business professional. He currently sings tenor as a professional member of the Grammy Award-winning San Francisco Symphony Chorus, and is a member of the small ensemble Cappella SF. Before joining the Walden team, Jonathan worked as a graduate advisor for Academy of Art University.
Prior to moving to San Francisco in 2014, Jonathan divided his time between building an insurance agency and singing professionally in the Kansas City area. He received a Bachelor of Music from the University of Kansas in 2001. Jonathan was a regular performer with the Lyric Opera of Kansas City, and also sang with such professional ensembles as the Kansas City Chorale and the Simon Carrington Chamber Singers. During his tenure as Executive Director for the Simon Carrington Chamber Singers, Jonathan realized his professional goal of combining his business background with his love for work in the arts world. He is excited to continue that work with The Walden School.
Past Administration
Anne Deane Berman
Amy Bryan
Stephen Coxe
Kate Davis
Lindsay Edwards
Audrey Enriquez
Bradley Evans
Malcolm Gaines
Tanja Shipman Gubser
Natalie Gunn
Thomson Guster
Lynn Taylor Hebden
Morgen Jahnke
Esther Landau
Juliet Kaplan
Deborah Katz
Amelia Lukas
Laura Mehiel
Loretta Notareschi
Jefferson Packer
Patricia Plude
Sam Pluta
Pamela Layman Quist
Brendon Randall-Myers
Sara Riddington
Thomas Serene
Benjamin Smith
Chung-Wai Soong
Andrew Thams
Randy Thomas
Peter Thompson
Leo Wanenchak