Seth Brenzel, Executive Director & Director, Young Musicians Program
Eliza Brown, Assistant Academic Dean, Young Musicians Program
Alex Christie, Assistant Academic Dean and Director of Composers Forums, Young Musicians Program
Natalie Gunn, Marketing & Communications Manager
Juliet Kaplan, Director of Operations
Caroline Mallonée, Director, Creative Musicians Retreat
Loretta Notareschi, Faculty, Creative Musicians Retreat
Sam Pluta, Academic Dean, Young Musicians Program & Director, Electronic Music
Sara Riddington, Nurse & Dean of Students, Young Musicians Program
Jonathan Thomas, Development Manager
Seth Brenzel
Executive Director
Director, Young Musicians Program
Seth Brenzel has been associated with The Walden School for more than 25 years. He was fortunate to be a student at Walden for six magical summers (1985-1990), and since 1994, has served the School as a staff member, faculty member, Director of Operations, and as the Associate Director from 1996 to 2003, when he became the School's Executive Director.
Since 1995, Seth has sung tenor with the Grammy Award-winning San Francisco Symphony Chorus, and is currently a professional member of that ensemble. He currently studies voice with Ruth Rainero.
Seth serves as the co-clerk of the Board of Trustees of the San Francisco Friends School, and has previously served on the boards of The Walden School, Swarthmore College, and Earplay, a San Francisco-based new music ensemble. Seth received his B.A. with degrees in Music and Political Science from Swarthmore College, where he served as President of the College's Alumni Association. He received an M.B.A. from the Haas School of Business, University of California, Berkeley, with a focus in non-profit management and marketing, and he has also served on the Haas School's Development Council. He is a 2012 graduate of Leadership San Francisco, where he has also served as an alumni advisor.
Prior to becoming Walden's first full-time Executive Director, Seth worked part-time for Walden during the year and held positions as a senior consultant at Deloitte Consulting, in marketing and public relations at the San Francisco Symphony, and most recently led both the marketing and the enterprise sales teams for an internet software company, now part of Adobe. When not at Walden, Seth lives in San Francisco with his partner, Malcolm Gaines, and their daughter, Cora.
Eliza Brown
Assistant Academic Dean, Young Musicians Program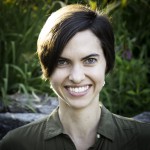 Composer Eliza Brown attended the Walden School as a YMP student from 2000-2002 and has since returned for many years as a staff and faculty member. Eliza's music, described as "delicate, haunting, [and] introspective" by Symphony Magazine, has been performed around the world by leading new music ensembles including Ensemble Dal Niente, ensemble recherche, Network for New Music, Quince Contemporary Vocal Ensemble, Spektral Quartet, ICE, Wet Ink Ensemble, Wild Rumpus New Music Collective, and PRISM Saxophone Quartet.
Deeply interested in the relationships between music and the other arts and humanities, Eliza has also engaged in interdisciplinary collaborations with practitioners of theater, dance, architecture, painting, and film, frequently taking on other artistic roles in these collaborations in addition to "composer." Eliza holds a D.M.A. in composition from Northwestern University and has taught at Northwestern and Columbia College Chicago. In fall 2016 she will join the faculty of the DePauw University School of Music elizabrown.net
Alex Christie
Assistant Academic Dean
Director of Composers Forums, Young Musicians Program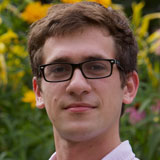 Alex Christie makes acoustic and electronic music in many forms. His music has been called "vibrant", "interesting, I guess," and responsible for "ruin[ing] my day." He enjoys collaborating with artists in all fields and is particularly interested in the ways in which acoustic and electronic sound worlds intersect and inform each other. He has spent many years turning his laptop into a musical instrument capable of improvisation and real-time, expressive musical gesture. He is attracted to hyperactive sound and bright, flashing lights.
Alex began his compositional career many years ago as a student at Walden's Young Musicians Program where he now serves as faculty and the Director of Composers Forums. He has taught at Santa Clara University for the past five years, but is leaving the school and California to pursue a PhD in Composition and Computer Technologies at the University of Virginia where he has been awarded a Jefferson Fellowship. He enjoys baseball and geometric shapes. alexchristie.org
Natalie Gunn
Marketing & Communications Manager
Natalie Gunn is thrilled to be the newest member of the administrative team at Walden and is looking forward to expanding her impact in the arts. A native of Portland, Oregon, Natalie's background includes more than 15 years performing, teaching, producing events and marketing many creative projects. With a trove of life experience she is never afraid to ask questions and seek answers.
Natalie comes from a big family and grew up creating piles of art—drawings, designs, calligraphy, fashion. As a teen she split her time between rehearsal halls, the soccer field and the piano. She holds a Master of Music degree from Portland State University and has served on the music faculties of Linfield College and Willamette University. Natalie has had the great honor of sharing some of the most prestigious stages as a soprano, educator, and theater artist. Her portfolio is at: www.nataliegunn.com.
As a communications specialist, Natalie's desire for learning and thirst for story-telling fuel her writing and strategies. She is currently an M.B.A. candidate at San Francisco State University. "Studying business is studying people—my favorite subject!" she loves to say. Natalie lives in a 19th century carriage house with her partner Bridget and their little dog Pedro. They are often found dancing their hearts out to deep electro-house music, improvising songs with the ukulele, and eating the world's tastiest cuisines.
Juliet Kaplan
Director of Operations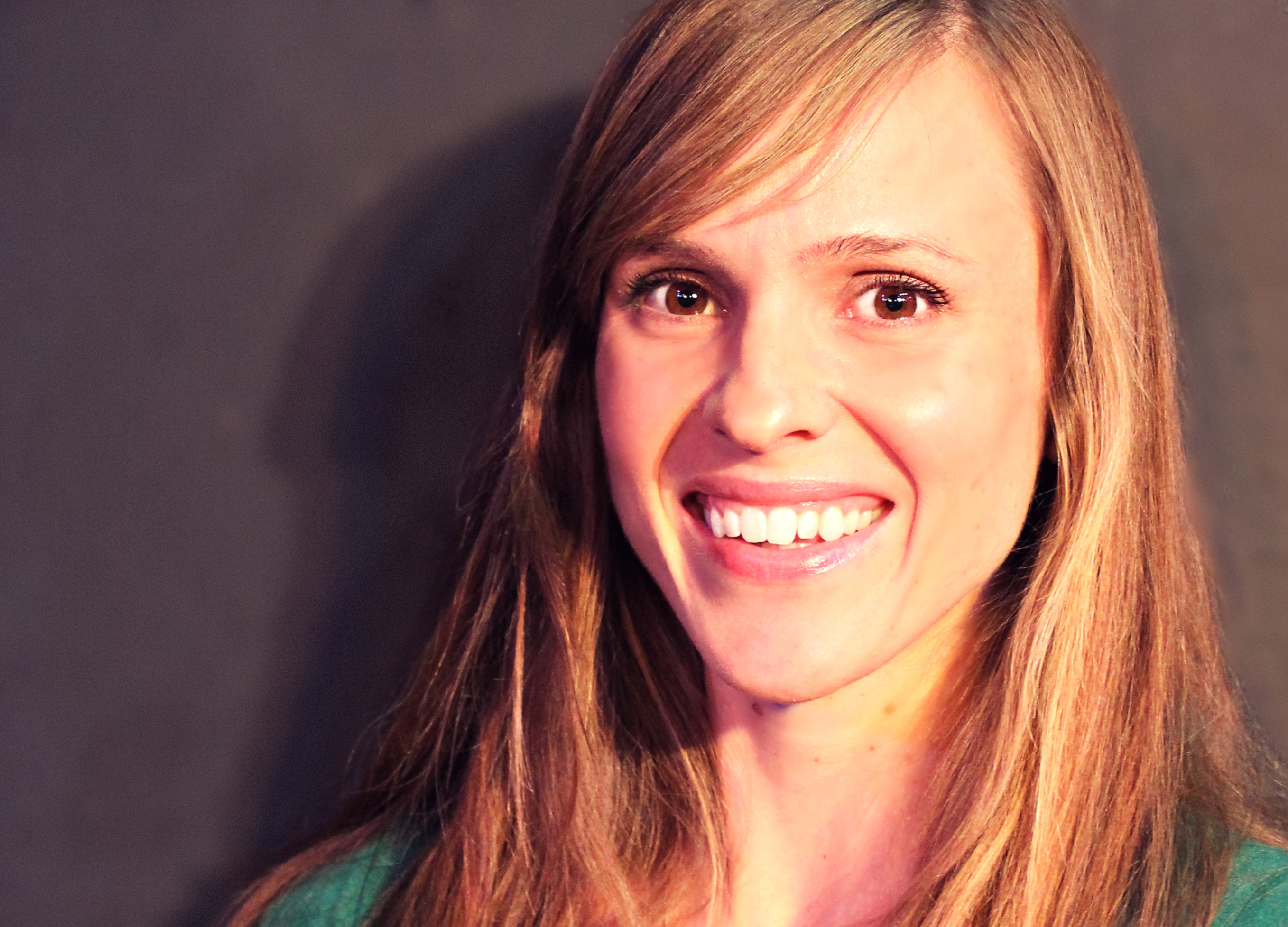 Juliet Kaplan is a composer passionate about multidisciplinary collaborations. She has created work with many wonderful choreographers, playwrights/directors, multimedia artists, and musicians. She has received awards from the Women's Electroacoustic Listening Room Project, the Longitude Commissioning Project Award, and the John Hedrick Memorial Award. Her music has been performed throughout the U.S., in the Czech Republic, and on Kansas Public Radio.
Her educational background includes composition studies at the Longy School of Music, where she received her M.M., and at Bennington College where she received her B.A. Julie is also an actor with the Transactors Improv Company, the longest running improv group in the South.
In addition to her involvement in the arts, Julie has also enjoyed a decade-long career in publishing. For the last 8 years she managed the production of several monthly scientific journals with The Sheridan Press, including Proceedings of the National Academy of Sciences and the American Journal of Public Health. She currently resides in Chapel Hill, North Carolina, with her husband and two children, where she works as a freelance composer/sound designer and actor.
Caroline Mallonée
Director, Creative Musicians Retreat
Academic Dean, Young Musicians Program
Caroline Mallonée has been on the faculty of The Walden School since 1998. A composer of orchestral, chamber, and choral music, Mallonée has had her music performed by prominent ensembles in the U.S., including the Buffalo Philharmonic Orchestra, Present Music, Wet Ink Ensemble, Da Capo Chamber Players, Antares, PRISM Saxophone Quartet, Spektral Quartet, Firebird Ensemble, ANA Trio, Ciompi Quartet, Buffalo Chamber Players and American Opera Projects.
Her music has been programmed at venues in New York including Carnegie Hall, Avery Fisher Hall in Lincoln Center, Symphony Space, Merkin Hall, Bargemusic, Tenri Cultural Center, Town Hall, Roulette, Tonic and National Sawdust (as part of the New York Philharmonic CONTACT! series), as well as further afield at the Long Leaf Opera Festival (NC), Carlsbad Music Festival (CA), Bennington Chamber Music Conference (VT), Cambridge Music Festival (UK), Tokyo Opera City (Japan), Bowdoin Summer Music Festival (ME), on the New Music New Haven series (CT), the Corcoran Gallery (Washington, DC) and Jordan Hall (Boston, MA). Her music has been performed in the U.S., the Netherlands, Wales, England, Iceland, Japan, Brazil, Italy and Mexico, and has been broadcast several times over National Public Radio on Garrison Keillor's "A Prairie Home Companion."
Several of her choral pieces, including The Carolers At My Door, are published by Boosey & Hawkes. Carrie holds degrees from Harvard University, The Yale School of Music and Duke University, and she was a Fulbright scholar to the Netherlands in 2004. She first came to Walden as a student when she was 12 and has hiked Mt. Monadnock over thirty times. carolinemallonee.com
Loretta Notareschi
Faculty, Creative Musicians Retreat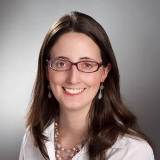 Loretta K. Notareschi explores the passionate, irreverent, and transcendent in her many compositions for chamber ensemble, large ensemble, and chorus. Born in Canton, Ohio, and raised in Stillwater, Oklahoma, she has received awards and honors from the IronWorks Percussion Duo, the Colorado State Music Teachers Association, the Sacred and Profane Chamber Chorus, the American Composers Forum, Ensemble Eleven, and the GALA Choruses. Her music has been performed in Manchester, England, in New York City at Symphony Space and the Paul Recital Hall in Lincoln Center, and in other cities across the U.S., including Denver, where she makes her home.
Loretta's music is published by Disegni Music (ASCAP), Friedrich Hofmeister of Leipzig, and Bachovich. Notareschi is an assistant professor of music at Regis University and a faculty member of The Walden School. She is also a member of ASCAP and the Amercian Composers Forum. She holds a M.M. and PhD in composition from the University of California at Berkeley, a B.M. in composition from the University of Southern California, and the General Diploma from the Zoltàn Kodàly Pedagogical Institute of Music in Kecskemèt, Hungary, where she was a Fulbright Scholar. Her primary teachers in composition have been Morten Lauridsen, Erica Muhl, Rick Lesemann, Cindy Cox, and Jorge Liderman. lorettanotareschi.com
Sam Pluta
Academic Dean, Young Musicians Program
Director, Electronic Music
Known internationally for his laptop performances with groups like Rocket Science, Wet Ink Ensemble, and The Peter Evans Quintet, New York City-based composer/improviser Sam Pluta, Academic Dean and Director of Electronic Music, is one of the most compelling electronics performers of his generation. As a composer, he has been commissioned and premiered by Mivos Quartet, Yarn/Wire, ICE, Timetable Percussion, RIOT Trio, So Percussion, Dave Eggar, and Prism Saxophone Quartet and has performed internationally as a laptop soloist and chamber musician, with appearances at the Donaueschingen Festival, the Moers Festival, Bimhaus, Porgy and Bess, and the Vortex, amongst other international venues and festivals. Sam's music is released on quiet design and Carrier Records, a label he runs with Jeff Snyder and David Franzson, and his performances can also be found on More Is More, Tzadik, and hat[now]ART.
A devoted pedagogue, Sam also directs the Electronic Music Studio at Manhattan School of Music. He holds a Doctorate in Music Composition from Columbia University, and was just appointed Assistant Professor of Music at the University of Chicago where he will begin working in the fall of 2016. sampluta.com
Sarah Riddington
Nurse & Dean of Students, Young Musicians Program
Sara Riddington is a registered nurse at the University of Massachusetts, Amherst. She has previously worked in critical care as an ICU and ER nurse. Additionally, Sara has over eight years of experience in junior and secondary boarding schools where she has worked as both a nurse and a dorm parent. She graduated with honors from three degrees: a Bachelor of Science in Nursing (2010), a Masters of Social Work (2001), and a Bachelor of Arts in comparative literature (1996), in which she also completed a music minor, studying vocal performance.  Sara and her husband met each other while singing in college and now live with their two children in Sunderland, Massachusetts. The Riddingtons are excited to be returning to Walden for the summer of 2016.
Jonathan Thomas
Development Manager
Jonathan Thomas, Development Manager, joined the Walden administrative team in 2015. Since moving to the Bay Area, Jonathan has been making an impact in the arts as a performer and a business professional. He currently sings tenor as a professional member of the Grammy Award-winning San Francisco Symphony Chorus, and is a member of the small ensemble Cappella SF. Before joining the Walden team, Jonathan worked as a graduate advisor for Academy of Art University.
Prior to moving to San Francisco in 2014, Jonathan divided his time between building an insurance agency and singing professionally in the Kansas City area. He received a Bachelor of Music from the University of Kansas in 2001. Jonathan was a regular performer with the Lyric Opera of Kansas City, and also sang with such professional ensembles as the Kansas City Chorale and the Simon Carrington Chamber Singers. During his tenure as Executive Director for the Simon Carrington Chamber Singers, Jonathan realized his professional goal of combining his business background with his love for work in the arts world. He is excited to continue that work with The Walden School.
Past Administration
Anne Deane Berman
Amy Bryan
Stephen Coxe
Kate Davis
Lindsay Edwards
Audrey Enriquez
Bradley Evans
Malcolm Gaines
Tanja Shipman Gubser
Thomson Guster
Lynn Taylor Hebden
Morgen Jahnke
Esther Landau
Deborah Katz
Amelia Lukas
Laura Mehiel
Jefferson Packer
Patricia Plude
Pamela Layman Quist
Brendon Randall-Myers
Thomas Serene
Benjamin Smith
Chung-Wai Soong
Andrew Thams
Randy Thomas
Peter Thompson
Leo Wanenchak