The purpose of the Board of Directors is to carry out the Mission of The Walden School.
 Current Board Members
James Athey
Ellen Bernard
Carol Brown
Loring Catlin, Jr.
Peter Colohan, Vice-Chair
Thomas Ewing
Anne Haxo, Secretary
Robin Kenney
Mikyoung Kim
Teresa McCollough
Steve Messner, Treasurer
Rita Mitra, Chair
Joe Murillo
Carlos Shimizu
Noël Theodosiou
Michael Cornog, Emeritus
Charlton MacVeagh, Emeritus
John O'Meara, Emeritus
James Athey
James first joined the Walden community as a student in 1997 and 1998, after hearing about the program from other students in his hometown of Baltimore, Maryland. As a singer, pianist, electric bassist, arranger, and composer, he has performed with three church choirs, two a cappella groups, and a jazz big band, among others. His first major professional musical opportunity came at age 11, when he was cast as one of the Three Boys in the Wolf Trap Opera Company's 1992 production of Mozart's Die Zauberflöte. He currently sings tenor with the Washington, D.C.-based 18th Street Singers as a member and occasional soloist.
Between musical activities, James found the time to study Computer Science at Yale University, graduating with a B.S. in 2003. He now writes augmented reality software for APX Labs in Herndon, VA, and lives in Washington, D.C. with his wife Gillian and an ex-racing greyhound named Graham.
Ellen Bernard
Ellen Bernard was introduced to the Walden School through her children, who have participated in the program as students, faculty and staff members. Ellen has sung with both the Chestnut Ridge Women's Choir and the Larks, a project of the Junior League of Baltimore, with Leo Wanenchak, Director. She is a founding member of the Baltimore Women's Giving Circle, and serves on the boards of the Baltimore Choral Arts Society, Baltimore Chamber Jazz and the Walters Museum of Art. She previously served on Walden's board of directors, including several terms as Chair of the Board.
Carol Brown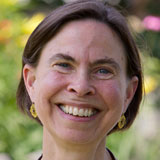 Carol is President of the Board of Directors of Philadelphia Sinfonia, a 150-member youth orchestra association. She was introduced to The Walden School in 2000, when her younger daughter, Eliza, became a student. Carol and her husband, Baird, a partner in the Philadelphia law firm of Drinker, Biddle and Reath, are actively involved with numerous cultural and educational institutions in Philadelphia and each has served on the boards of several of them. Carol has a degree in Women's Literature and has held various jobs in quite divergent areas. Her favorite was coordinating a history project for Friends Select School in Philadelphia, in which she researched, wrote, and published the school's history with the help of students learning to use primary source materials. She is also a self-taught fiber artist whose work has been exhibited in Chicago and Philadelphia. Carol has maintained an on-going connection to The Walden School through Eliza, who progressed from student to staff and ultimately to faculty in 2008. Eliza is a doctoral candidate in composition at Northwestern University. Carol and Baird's older daughter, Hannah Marzynski, is the married mother of two sons and a historic preservation architect.
Thomas Ewing
Tom is chairman and publisher of Keene Publishing Corporation, a multimedia news and information company which publishes The Keene Sentinel and SentinelSource, the daily newspaper and online news service serving Keene and southwestern New Hampshire, and a number of other regional business, cultural and other specialty publications. Prior to coming to Keene, Tom held positions with investigative staffs of the House Ethics Committee and the Department of Justice in Washington and also practiced corporate and international securities law in New York City before resigning from his law partnership to purchase The Sentinel. A Hamilton College and Duke University School of Law graduate, Tom has served on the boards and executive committees of N. H. Public Radio, the N. H. Humanities Council and Leadership New Hampshire and on the audit committee of the Federation of State Humanities Councils. He is also an advisor to the board of the Monadnock Region's Raylynmor Opera.
Anne Haxo
Anne discovered The Walden School while searching the internet for music camps for her daughter, Cara, who attended Walden for six glorious summers. During those summers, Anne and her husband Thom faithfully attended concerts, Festival Forums, and Choral Concerts. Anne is a special education teacher and a founding faculty member of the Four Rivers Charter Public School in Greenfield, Massachusetts, where she continues to work with high school students. She chairs the Williamsburg Board of Library Trustees and sings in the First Church of Williamsburg choir. She lives in Haydenville, Massachusetts, with Thom, a sculptor and a professor at Hampshire College, and Cara, when she is in town.
Dr. Robin Kenney
Robin maintains a statewide behavioral and educational consultation practice in New Hampshire, dividing his time between the Concord, Keene, Manchester and the Lakes Region. His work focuses on making behavioral health services available to individuals with developmental disabilities and traumatic brain injuries. Throughout his career he has presented at numerous conferences on this subject, and has assisted in the development of services in Massachusetts and California as well as New Hampshire. He currently sits on the Eligibility Advisory Committee of the NH Bureau of Developmental Services on matters related to acquired brain disorders. Robin received a BA from Boston College and a Masters and Doctorate in Psychology from Boston University.
Building on his lifelong interest in music, he served as founding President of the board of directors of The Raylynmor Opera during its first seven years (1996-2002), seeing the company through twenty fully staged and orchestrated productions and numerous concert events. He remains an adviser to the company at the invitation of the current Board.
In 2008, Robin joined the Board of Directors of the Brain Injury Association of New Hampshire (BIANH), and was recently elected to the organization's executive committee.
In 2010, he was elected to the Board of the New Hampshire Humanities Council, a grant- making organization seeking to foster life-long learning and civic discourse by connecting people with ideas through public television and radio, libraries, forums, conferences and speakers on topics across the humanities spectrum. He currently serves as Chair of the Board.
Robin and his wife Leslie came to Peterborough from Newton, Massachusetts, in 1992. They have two daughters: Elizabeth of Peterborough, and Leah, who is married to Australian Anthony Butler and resides in Concord, Massachusetts, with son William and daughter Abigail. Robin served two previous terms (2004 to 2009) on Walden's board, during which time he chaired the Development Committee on two occasions.
Teresa McCullough
Pianist Teresa McCollough, has developed an international reputation as a leading interpreter and advocate for contemporary music. She has commissioned and premiered the works of numerous emerging and established composers including Alvin Singleton, Lou Harrison, Joan Tower, Belinda Reynolds, Zhou Long, Charles Griffin, David Rakowski and others. Her recordings include New American Piano Music (innova) and Music for Hammers and Sticks, the latter which was nominated for a Grammy award in two separate categories. In fall 2015, she will complete the sound and video recordings for the project World Piece (Steve Heitzeg; 2007) that will be featured in a special installation for the
celebration of the seventieth anniversary of United Nations Day. McCollough lives in the San Francisco Bay area where she is also Professor of Music at Santa Clara University.
Steve Messner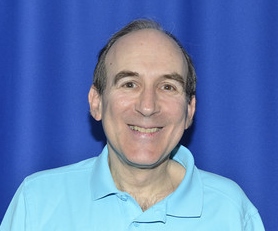 Steve Messner has over 30 years of experience in finance, general management, operations, and strategy.  He works with the top management of small and medium-sized companies as a financial advisor or part-time CFO or COO to help them increase profitability and cash flow and improve operations.
His current work includes serving as the corporate development and strategic planning department of a rapidly growing, $40m security company; as the part-time COO/CFO of a $4m testing lab; as a member of the advisory boards of a $30m IT services firm and a $15m financial modeling company; and as a financial advisor to several start-up CEOs.
He has been a trustee of the Levine Music, the largest community music school in Washington, DC, with over 3000 students, since 2003.  He chaired the strategic planning committee from 2004 to 2010 and has served as chair of the Finance and Investment Committees since 2010, as Treasurer since 2011, and as Secretary/Treasurer since 2014.
Steve received a BA and an MS in Applied Mathematics from Harvard University, an MS in Engineering from the Massachusetts Institute of Technology, and an MBA from the Harvard Business School.  He attended Walden's Creative Musicians Retreat in 2011, 2012, and 2014, each year that it has run.
Noël Theodosiou
Noël is founder of her own business, Luminous International LLC., which works with global organizations to develop growth strategies, enable decisions and overcome challenges. She has two decades of international business experience, and has worked and lived in London (UK), Athens (Greece) and New York, as well as in Central & Eastern Europe. Noël became familiar with and began supporting The Walden School while studying at Swarthmore College, where she was a member of the Elizabeth Pollard Fetter String Quartet, as well as a principal player in the Swarthmore College Orchestra and Early Music Ensemble. She previously studied violin with Marylou Speaker-Churchill, Eric Rosenblith and David Arden, attended the New England Conservatory Prep Division and Yellow Barn Music Festival.  She lives in Cambridge, MA and is also on the board of the Boston Philharmonic Orchestra.
---
Michael Cornog, Director Emeritus
Charlton MacVeagh, Director Emeritus
Charlie graduated from Harvard College in 1957 and spent the next thirty years in banking, first with JP Morgan in New York City and London, then two small banks in London, and finally (in 1979) as Chair of the First National Bank of Peterborough, NH, which he merged into Granite State Bankshares Inc. He held the presidency there until he retired in 1989. Charlie was a consulting partner of Touche Ross & Co. in New York City for two years before coming to New Hampshire. In 1990 he helped develop, finance, and build RiverMead, a continuing care community in Peterborough. He was CEO there until retiring again in 1998. Since 1979 he has served a number of organizations in a variety of capacities, including director of the New Hampshire Land Conservations Program (five years) and the Society for the Protection of New Hampshire Forests (four years), Trustee and Board Chair for Franklin Pierce College (ten years), Director and Treasurer, State of New Hampshire Business Finance Agency (six years), Chair of the New Hampshire Retirement System (three years) and Antioch New England's Board of Visitors. Charlie is presently a Trustee of Trust Funds for the Town of Marlborough, New Hampshire, and Vice Chair of Antioch University of New England.
John O'Meara, Director Emeritus
---
Past Board Members
Stephen Astle
Anne Deane Berman
Sandra Bessières
Seth Brenzel
Michael Brotchner
David Callan
Todd Cleary
Michael Cornog
Sarah Cornog
Stephen Coxe
Arno Drucker
David Drucker
Corty Fengler
Ruth Franklin
Bill Gilbert
Jamie Hamilton
Cynthia B. Harkum
Rebecca Hawkins
Lia Haskin Fernald
Lynn Taylor Hebden * In Memoriam
Lucy Henningfield
David Hogan * In Memoriam
Tonya Y. Ingersol
Andrew Jacobs
Amelia Lukas
Laura Mehiel
Jim Mobberley
Gary Monheit
Nnenna Ogwo
John O'Meara
Mary Anne O'Meara
Denise M. Ondishko
Bob Passmore
Molly Pindell
Patricia Plude
Pamela Layman Quist *
Susan Rosen
David P. Ruschke
David Saslav
Chad Shampine
Leslie Stephens
Marissa Tirona
Leo Wanenchak
* Founding Director