July 2nd, 2015
Dublin, N.H., July 2, 2015 – A special evening of traditional New Orleans jazz with Aurora Nealand and the Royal Roses will be held Friday, at 7 p.m. at the Dublin School.
Read Article
---
July 1st, 2015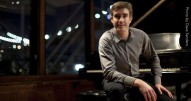 DUBLIN, N.H., July 1, 2015 — Summer music camps, combining focused isolation and self-contained richness, channel something of Henry David Thoreau's joy in realizing that his Walden retreat "was as far off as many a region viewed nightly by astronomers . . . a withdrawn, but forever new and unprofaned, part of the universe." The Walden School, […]
Read Article
---
keenesentinel.com June 25th, 2015
During the summer months, the Dublin School campus is transformed into a mecca for musicians who come from all over the country, even around the world, to participate in programs hosted by The Walden School.
Read Article
---
View Older Press