Residencies by prominent composers have long been a staple of The Walden School curriculum. Below we highlight Composers-in-Residence from the past three years.
2011 Composers-in-Residence
John McDonald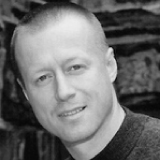 John McDonald, Professor of Music and Director of Graduate Music Studies at Tufts University, is a composer who tries to play the piano and a pianist who tries to compose. He received the 2009 Lillian and Joseph Leibner Award for Distinguished Teaching and Advising from Tufts University, and was named the 2007 MTNA-Shepherd Distinguished Composer of the Year by the Music Teachers National Association. McDonald was Music Department Chair at Tufts from 2000 to 2003. He has served as an Artistic Ambassador to Asia, and is on the advisory boards of American Composers Forum New England, Worldwide Concurrent Premiers, Inc., and several other cultural and academic organizations.
His recent and in-progress projects include Peace Process (basset horn and piano), The Creatures' Choir (an evening-long song cycle for voice piano), Ways to Jump (a choral work concerning frogs, commissioned by Music Worcester), Piano Albums 2005, 2006, 2007, 2008, 2009, 2010 (collections of piano miniatures that attempt to chronicle some difficulties and joys of daily life through musical observation), Four Compositions for flute and piano, and a new work for saxophone and piano commissioned by the Massachusetts Music Teachers Association that responds to Schubert's song cycle Die Winterreise. Pianist Andrew Rangell has just completed a recording (for Bridge Records: May 2009 release) of McDonald's Meditation Before a Sonata: Dew Cloth, Dream Drapery, a piece which can function as a preamble to either of the monumental Charles Ives sonatas.
McDonald's recordings appear on the Albany, Archetype, Boston, Bridge, Capstone, Neuma, New Ariel, and New World labels, and he has concertized widely as a composer and pianist. Recent performances at the Goethe Institute of Boston and at Tufts have been highly acclaimed. His solo piano recital of "Common Injustices" by twenty-five living composers prompted Richard Dyer of the Boston Globe to write "one can hardly imagine anyone else undertaking such a program, or playing it with such modest and unobtrusive but total musical and pianistic mastery". McDonald has appeared with many ensembles and has maintained long-standing musical partnerships with soprano Karol Bennett, saxophonists Kenneth Radnofsky and Philipp Stäudlin, and several other prominent soloists. Since 2004 he has performed as pianist for the Mockingbird Trio alongside Elizabeth Anker, contralto, and Scott Woolweaver, viola.
Paul Moravec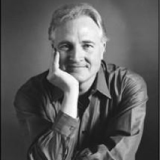 Paul Moravec, recipient of the 2004 Pulitzer Prize for Music, has composed more than one hundred works for the orchestral, chamber, choral, lyric, film, and operatic genres. The Letter, to a libretto by Terry Teachout, premiered at Santa Fe Opera in 2009 and Danse Russe, a comic opera, premiered in Philadelphia in April 2011. Orpheus Chamber Orchestra performed his Brandenburg Gate at Carnegie Hall in May and Aspen Music Festival premiered his quartet Deep Time in June of this year. His catalog of recordings includes three Naxos American Classics CDs: Tempest Fantasy, The Time Gallery, and Cool Fire and an upcoming orchestral album on BMOP/sound. He is University Professor at Adelphi and recently served as Artist-in-Residence with the Institute for Advanced Study in Princeton. He can be found on the web at www.paulmoravec.com. His work is published by Subito Music, found on the web at www.subitomusic.com.
Russell Pinkston
Russell Pinkston, Professor of Composition, Director, Electronic Music Studios, holds degrees in music composition from Dartmouth College (BA) and Columbia University (MA, DMA). He has written music in a wide variety of different media, ranging from concert works and sacred anthems to computer generated tape pieces and live electronic music for dance. His compositions have been played throughout Europe, South America and the United States, including recent performances by such noted ensembles as the Smith Quartet (London), the Kansas City Symphony Orchestra, and the Danish Royal Ballet Company. Dr. Pinkston has received numerous awards for his compositions, including two prizes from the American Academy and Institute of Arts and Letters and a senior Fulbright Fellowship in Composition and Computer Music to Brazil. Dr. Pinkston is also active in computer music research. His work in the area of real-time performance interfaces for modern dance has recently attracted international attention, leading to interviews on BBC radio and NPR, as well as a feature article in New Scientist magazine. Dr. Pinkston's music is recorded on Boston Skyline, Centaur, Finnadar, Folkways, and Summit Records and published by Galaxy Music, E. C. Schirmer, and Columbia University Press. For more information, please visit www.russellpinkston.com.
2010 Composer-in-Residence
Melinda Wagner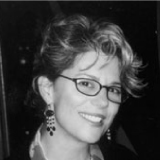 Melinda Wagner's colorful Concerto for Flute, Strings, and Percussion, commissioned by Paul Lustig Dunkel and the Westchester Philharmonic, was awarded the 1999 Pulitzer Prize in Music (the only flute concerto to date to win the coveted award). Since then, she has written Concerto for Trombone, for Joseph Alessi and the New York Philharmonic, and a piano concerto, Extremity of Sky, commissioned by the Chicago Symphony for Emanuel Ax, who has also performed it with the National Symphony Orchestra, the Toronto Symphony, the Kansas City Symphony, and the Staatskapelle Berlin. In addition to Extremity of Sky (2002), the Chicago Symphony Orchestra has commissioned two other major works: Falling Angels (1992), and a forthcoming work for the 2011-2012 season. Commissions have also come from the Chamber Music Society of Lincoln Center, the Barlow Foundation, the Mary Flagler Cary Charitable Trust, the Fromm and Koussevitsky Foundations, the Ernst and Young Emerging Composers Fund, the American Brass Quintet, and guitarist David Starobin.
Melinda Wagner has taught at the University of Pennsylvania, Swarthmore College, Syracuse University, and Hunter College. She has lectured at many schools including Yale, Cornell, Juilliard, and Mannes. Ms. Wagner has served as Composer-in-Residence at the Yellow Barn Music Festival, the Monadnock Music Festival, the University of Texas (Austin) and at the Bravo! Vail Valley Music Festival. She lives in New Jersey with her husband, percussionist James Saporito, and their children.
2009 Composers-in-Residence
Stephen Jaffe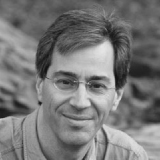 Recent seasons have marked the introduction of of two milestones for composer Stephen Jaffe: the world premiere of the Concerto for Cello and Orchestra by the National Symphony Orchestra, Leonard Slatkin conducting, with David Hardy, cello soloist (at the Kennedy Center in Washington, D.C.): and the premiere recording of the Concerto for Violin and Orchestra with the Odense Symphony of Denmark, Gregory Fulkerson, violin, and Donald Palma conducting. Both have met with warm acclaim.
Stephen Jaffe's music has been featured at major concerts and festivals including the Nottingham, Tanglewood and Orgeon Bach Festivals and Berlin's Spectrum Concerts, and performed throughout the U.S., Europe and China by ensembles including the R.A.I. of Rome, Slovenska Filharmonija (Slovenian Philharmonic), the National, San Francisco, North Carolina and New Jersey Symphonies, and many others. Bridge Records has issued three discs of the composer's music.
In addition to the concertos for cello and orchestra (2004) and violin and orchestra (2000), recent premieres have included Designs for flute, guitar and percussion, introduced at the National Arts Center of Taiwan, 2002, and Homage to the Breath: Instrumental and Vocal Meditations for Mezzo-soprano and Ten Instruments, with a text by Thich Nhat Hanh, introduced at the Hirschorn Museum, Washington.
Jaffe has been the recipient of numerous awards, including the Rome Prize, the Kennedy Center Friedheim Award, the American Academy of Arts and Letters Prize, the Brandeis Creative Arts Citation and fellowships from Tanglewood, the National Endowment for the Arts and the Guggenheim Foundation. Jaffe studies composition at the Conservatoire de Musique in Geneva, and continued his studies at the University of Pennsylvania. He is Mary D.B.T. and James H. Semans Professor of Music at Duke University, where he has taught since 1981. Together with Scott Lindroth, Jaffe directs Duke's contemporary music concert series "Encounters with the Music of Our Time", and works with an inventive and gifted group of young composers.
Joan Tower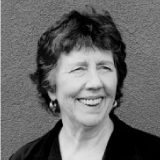 Joan Tower's music is noted by a number of defining qualities: driving rhythms and colorful orchestrations influenced by the sounds and sensations of a childhood spent in South America; approachability for listeners and players alike, resulting from her engagement with the performers of her music (often written with specific musicians in mind) and her own performances as a pianist. Early works were serial in conception. In the 1970's she moved toward more tonal, Messiaen-like sonorities. She has written a number of works paying homage to composers such as Beethoven (Concerto for Piano), Stravinsky (Petroushskates) and Copland (Fanfare for the Uncommon Woman). She was the first composer chosen for a Ford Made in America consortium commission, Made in America. Its top-selling recording won three 2008 Grammy awards, including Best Classical Contemporary Composition.