Each summer, an acclaimed contemporary music ensemble joins us at the Creative Musicians Retreat (CMR). During the week, the ensemble rehearses and workshops pieces composed by CMR participants. These works are then performed on a Composers Forum. Members of the Ensemble-in-Residence also provide coachings and/or lessons to those enrolled at CMR, and they perform a public concert of new music.
We are thrilled that the Mivos Quartet, pianist Steven Beck, and percussionist Matthew Gold will return as artists-in-residence at the 2018 Creative Musicians Retreat.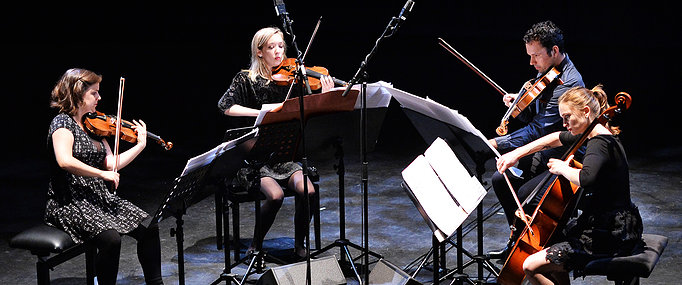 Mivos Quartet
They will be on campus for the duration of the week, working with composing and performing participants in a stimulating workshop environment. Past Ensembles-In-Residence include the International Contemporary Ensemble (ICE) and Wet Ink Ensemble.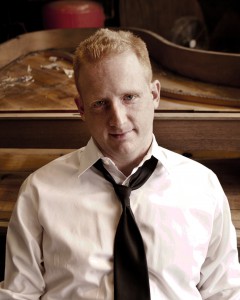 Steven Beck, left; Matthew Gold, right
---
In 2018, the CMR Composer-In-Residence will be Christopher Theofanidis. He will be on campus all week moderating three Composers Forums, conducting master classes, and giving private composition lessons.
Past Composers-in-Residence have been Annie Gosfield, Michael Daugherty, Martin Bresnick, Russell Pinkston, James Mobberley, and Eve Beglarian.