Walden's Year-End Impact Campaign
Thanks to the overwhelming generosity of our donors, Walden's Year-End Impact Campaign was a success! On September 30, 2016, our Annual Fund goal of $350,000 was reached and surpassed. The campaign was an inspiring end to another incredible Walden year. Our students, faculty, and staff are so grateful for the support of everyone who helped us exceed this goal. Please keep Walden in your thoughts as we move into planning for 2017, our 45th year!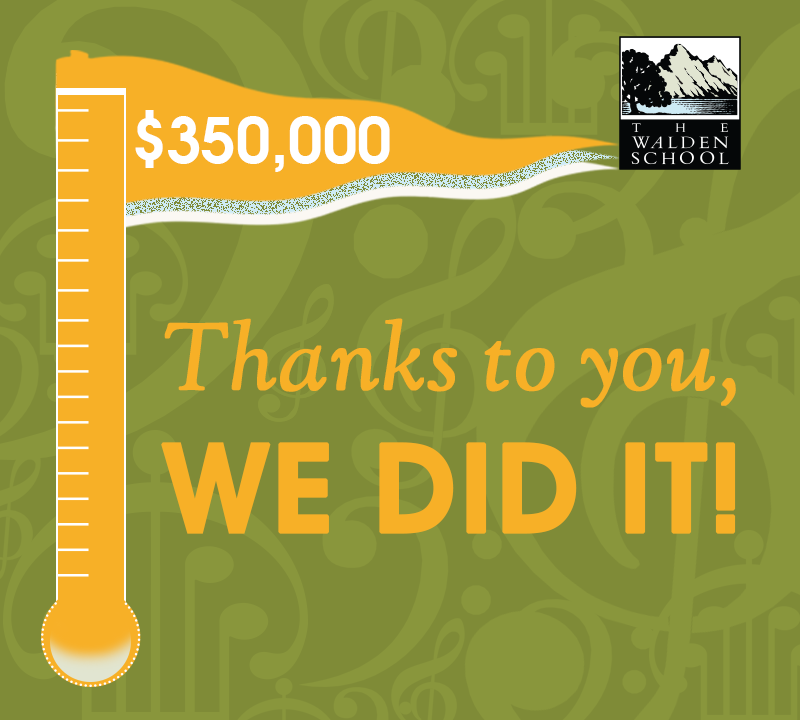 Enjoy these inspiring testimonials of students, parents, and faculty whose lives have been changed by your gifts!
Your Support Changes Lives
Your gift to The Walden School has an immediate, visible impact on our students. Every gift makes a big difference, whether it's $50 to pay for a student's meals for three days, $500 to rent a piano for the summer, or $5,000 to make it possible for a creative musician to attend Walden next summer.
For more information, please contact Jonathan Thomas, Development Manager,
at (415) 692-3840 or contact us online.