Walden's Year-End Impact Campaign
From now until September 30th, The Walden School is celebrating a Year-End Impact Campaign to inspire us all and motivate the Walden community to reach its Annual Fund goal of $350,000, together. Through testimonials via email, our website, and social media, we will share with you ways that students, parents, donors, and faculty have taken what they have learned about collaboration, creativity, and respect, and applied it in their lives.
Walden is close to reaching our goal for the 2016 fiscal year, and needs your support.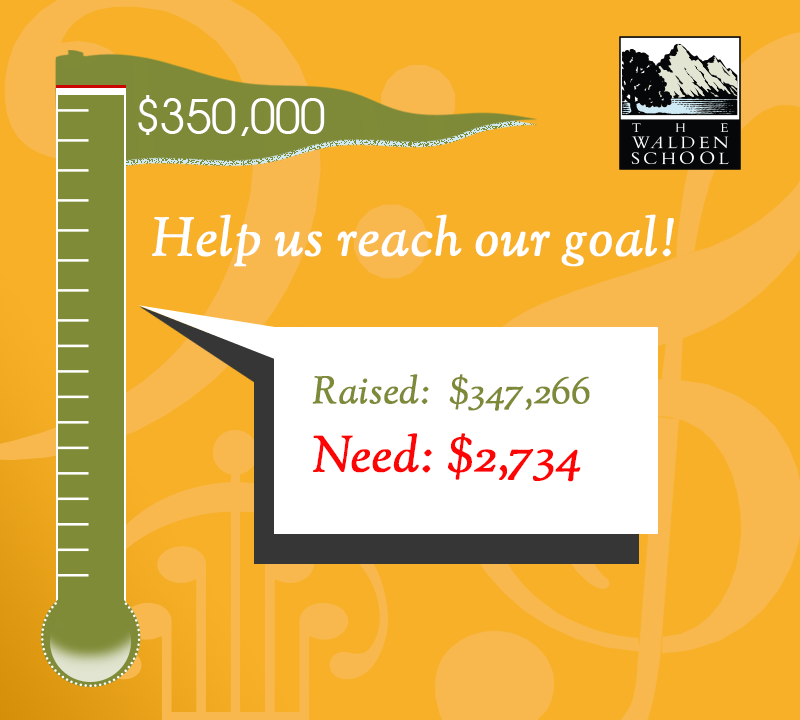 To ensure that we can continue to provide scholarships, inspire personal expression and growth, attract and retain exceptional artists, faculty, and staff, and sustain the quality of programming I know you value, please make a gift before Walden's fiscal year ends on September 30, 2016, at 11:59pm Pacific time.
Check this page regularly to see our progress and read these testimonials about Walden's real impact!
Your Support Changes Lives
Your gift to The Walden School has an immediate, visible impact on our students. Every gift makes a big difference, whether it's $50 to pay for a student's meals for three days, $500 to rent a piano for the summer, or $5,000 to make it possible for a creative musician to attend Walden next summer.
For more information, please contact Jonathan Thomas, Development Manager,
at (415) 692-3840 or contact us online.