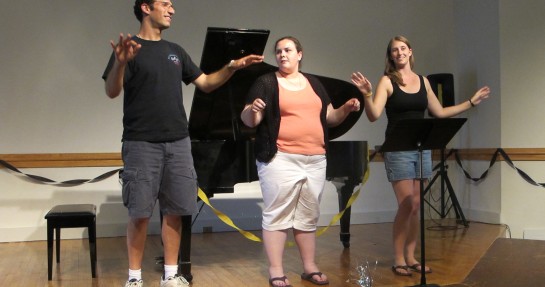 The Walden School Teacher Training Institute (TTI) seeks music teachers and musicians (ages 18 and above) looking to infuse their teaching and/or music-making with creative application as exemplified by The Walden School Musicianship Method. Prior experience in music composition or improvisation is not necessary, although we do favor candidates with prior experience or interest in music teaching.
The application requires that you complete and send to The Walden School the following:
$30 non-refundable application fee
Short personal statement
Completed Application Form
Tuition, Room & Board, and Financial Aid
The cost for tuition, room and board for the 2011 Session was $1675. This fee covered all meals, housing, instruction, concerts, workshops and mentoring sessions. This amount did not include transportation to and from The Walden School. If you would like to live off campus but eat meals with the participants, a reduced room & board package is available. Please inquire for more details.
Financial Aid is available for qualified applicants. A completed financial aid application is required to be eligible for financial aid. Please do not hesitate to contact us with questions regarding tuition and financial aid. The Walden School is committed to making all of our programs affordable and possible for deserving applicants.