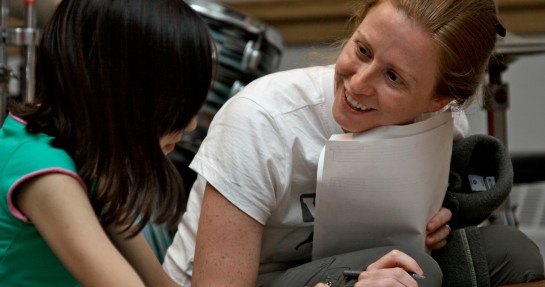 The faculty and staff of the Walden School are committed to developing the next generation's composers, performers and arts advocates. In addition to classroom and private instruction, faculty members perform, coach, and conduct student works throughout the summer session, affirming Walden's integrated approach toward music-making and original composition through example.
Faculty and staff members also take an active role in Walden's community life by living alongside the students in dormitories, eating meals together, participating in various school-wide recreational activities, and sharing the tasks which maintain the school and assure the safety of all it members. It is Walden's philosophy that by participating together in all levels of community life, faculty, staff, and students create an environment where close, respectful relationships can develop and creativity may flourish.
Outside of the summer session, Walden's faculty and staff are distinguished in the fields of composition, theory, arranging, performance, pedagogy, arts administration, and arts advocacy. Faculty and staff hold degrees from institutions such as the Eastman School of Music, Yale University, University of Vermont, New England Conservatory, College of Wooster, Lawrence University, University of Michigan, Mills College, San Francisco Conservatory, Peabody Conservatory, University of Texas, Columbia University, Oberlin College Conservatory, University of California, Swarthmore College, University of Southern California, University of Rochester, New England Conservatory, Harvard University, Duke University, and Tufts University.
2017 Young Musicians Program Faculty & Staff
Katherine Balch
Seth Brenzel
Eliza Brown
Alex Christie
Kittie Cooper
Derek David
Brian Fancher

Terry L. Greene, II
Maddy Greenfield
Cara Haxo
Doug Hertz
Juliet Kaplan
Michael Kropf
Christopher Luna-Mega
Virginia Luna-Mega
Sky Macklay
Nate May
Ted Moore
Sarah Riskind
Daniel Temkin
Evan Williams