Our faculty, staff, and Artists-in-Residence are committed to developing the next generation's composers, performers and arts advocates.
Faculty and artists take an active role in Walden's community life by living alongside the students in dormitories. They eat meals together, participate in various school-wide recreational activities, and share the tasks that maintain the school and assure the safety of all it members. Our philosophy is that by participating together in all levels of community life, faculty, artists, and students can create an environment where close relationships develop and creativity flourishes.
Outside of the summer session, our leaders are distinguished in the fields of composition, theory, arranging, performance, pedagogy, arts administration, and arts advocacy. Our staff holds degrees from institutions such as the Eastman, Mills College, Yale University, Williams College, University of Washington, Luther College, New England Conservatory, College of Wooster, University of Michigan, Peabody Conservatory, Northwestern University, Columbia University, Oberlin College Conservatory, University of California, Swarthmore College, University of Southern California, SUNY-Buffalo, University of Cincinnati Conservatory, SUNY-Stony Brook, New England Conservatory, Harvard University, and Duke University.
---
Meet the 2022 Young Musicians Program Faculty & Staff
Alex Christie

Anastasia Baker

Cara Haxo

Emi Ostrom

Evan Johnson

Francesca Hellerman

Kari Francis

Karissa Ulrich

Kittie Cooper

Lila Meretzky

Lukáš Janata

Luke Schroeder

Margaree Jordan

Michael Kropf

Nate Trier

Rachel Iba

Rebekah Griffin Greene

Sammi Stone

Seth Brenzel

Terry L. Greene II

Theo Trevisan

William Hawkins
Alex Christie
Director of Electronic Music, Creative Musicians Retreat
Academic Dean & Director of Electronic Music, Young Musicians Program
Alex Christie makes acoustic and electronic music in many forms. His music has been called "vibrant", "interesting, I guess," and responsible for "ruin[ing] my day." He enjoys collaborating with artists in all fields and is particularly interested the design of power structures, systems of intervention, and absurdist bureaucracy in composition. Alex is the founder and co-curator of the multidisciplinary arts series SOLOS (Charlottesville, VA) and the program coordinator for Synths for Beginners, a creative workshop series that provides free arts education and music equipment to Charlottesville youth. He is also a member of the bands Trash Cats, Altra, and Ear Infection, all of which are really great.
Recently, Alex's work has explored the ecology of performance in intermedia art and interactive electronic music. Through real-time audio processing, instrument building, video, lighting, and theater, Alex expands performance environments to offer multiple lenses through which the audience can experience the work. Alex has performed and presented at a variety of conferences and festivals whose acronyms combine to spell nicedinsaucesfeeeemmmmmmfogascabsplotnort.
Alex began his compositional career many years ago as a student at Walden's Young Musicians Program where he now serves as faculty, Director of Electronic Music, and an academic dean. He holds degrees from the Oberlin Conservatory, Mills College, and the University of Virginia where he is currently completing a PhD in Composition and Computer Technologies (CCT). Other interests include baseball and geometric shapes.
Anastasia Baker
Anastasia Baker is a singer and clarinetist entering her junior year at Montclair State University in New Jersey. There she studies music education under the vocal training of Kelley Hijleh and Karen Driscoll. Anastasia enjoys studying a wide variety of musical styles including classical, jazz, pop, and musical theater. In recent years she lead her high school marching band as drum major, and played various leads in musical productions such as Maria from The Sound of Music. She partakes in many vocal and instrumental ensembles, and is eager to share her knowledge of music as a teacher in the near future. 
In her free time Anastasia enjoys painting, baking, and putting together PowerPoint presentation nights with her friends.
Cara Haxo
Academic Dean, Young Musicians Program
At the encouragement of her mother, Cara Haxo begrudgingly attended Walden as a student in 2004. As soon as she arrived on campus, she immediately fell in love with everything about Walden and came back for another five summers. She is thrilled to return to Walden more recently as a faculty member and academic dean. Cara is the winner of the 2022 National Women's Musical Festival Emerging Women Composers Competition. She was also awarded the 2019 International Alliance for Women in Music Libby Larsen Prize, the 2013 National Federation of Music Clubs Young Composers Award, and the 2013 IAWM Ellen Taaffe Zwilich Prize. Her works have been premiered by the May Festival Youth Chorus, Hub New Music, Quince Ensemble, and Splinter Reeds, amongst other ensembles.
Cara is a Visiting Assistant Professor at The College of Wooster in Ohio. She earned her Ph.D. in Composition at the University of Oregon, where she worked as a Graduate Teaching Fellow in Music Theory. She also holds degrees from Butler University and The College of Wooster. She previously taught courses in composition and theory as an Adjunct Instructor of Music at Notre Dame College (Ohio), and private piano, theory, and composition lessons through the Butler Community Arts School in Indianapolis. When she is not composing, Cara enjoys baking desserts, going on long road trips, and hanging out with her cat, Pippin. For more information, please visit http://chaxomusic.com.
Emi Ostrom
I am an oboist, singer, educator and composer, and do my best to avoid being boxed into any of these categories. I am currently completing a master's degree in baroque oboe at the Juilliard School, and have performed with the Juilliard415 orchestra in Lincoln Center, Paris, New Zealand and San Francisco. I sing in the professional choir at St. James Episcopal Church in Manhattan as a mezzo-soprano. I am a music theory teaching assistant for Juilliard's Evening Division, and previously served as oboe fellow for Juilliard's Music Advancement Program (MAP) where I had the opportunity to design and teach advanced music seminars.
Before moving to New York I enjoyed life as a freelance musician in Seattle, singing at St. James Cathedral, teaching piano and composition at Puget Sounds Piano Academy, and teaching oboe for the Seattle Youth Symphony. I founded Les Chanterelles, a professional a cappella ensemble specializing in medieval and contemporary music, and performed in concerts presented by Early Music Seattle, Music at 9th and Stewart, and Tacoma Early Music. I gave numerous solo recitals, premiering my own compositions and other new works alongside classic repertoire.
Some of my favorite musical moments have been experimental, genre-bending collaborations: playing in a funk orchestra with jazz bassist Evan Flory-Barnes for his show "On Loving the Muse and Family," playing with the Seattle Rock Orchestra, and collaborating with Jason Everett's Deep Energy Orchestra in a fusion between Indian classical and prog rock. I have worked with people of various spiritual traditions, including as a soloist with the Medieval Women's Choir, a season with the Seattle Jewish Choir, gospel music with St. Paul's UMC in Brooklyn, new music composed for a Hare Krishna service, and monthly improvisations for Taizé (Christian mysticism).
I hold a MA in solo voice ensemble singing from the University of York (UK) and double bachelor's degrees in neuroscience and oboe performance from Oberlin College and Conservatory. In my spare time I enjoy creative coding, 3D printing, vegetarian cooking and urban cycling.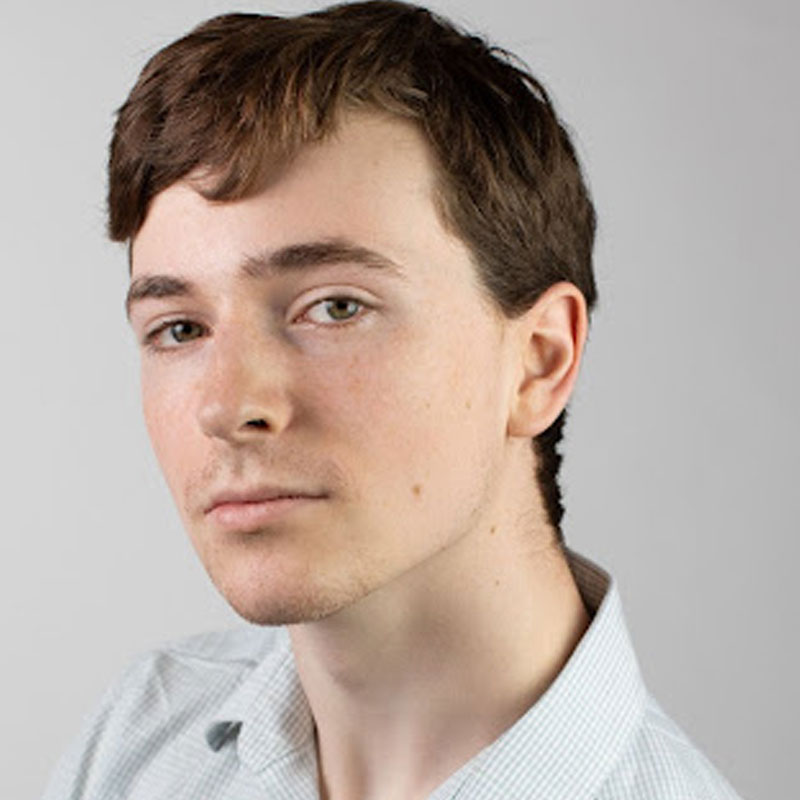 Evan Johnson
Staff, Young Musicians Program 
Evan Shaw Johnson (b. 1998) is a composer, arranger, and performer specializing in musical theatre. A recent Midwest transplant to New York City, Evan is a stereotypical theatre nerd. His musical We Are Here was a winner of the 2019 New Voices Project from New Musicals Inc. He has written incidental scores for several plays, including Lindsey Ferrentino's Ugly Lies the Bone, Laura Marks's Bethany, and a production of Franz Xaver Kroetz's Through the Leaves at the California Institute of the Arts (CalArts) in 2018. Evan also composes concert music—his catalog includes music for orchestra, chorus, chamber ensembles, solo instruments, and electronics. His music has been performed by groups such as C3LA, HEX Ensemble, Apple Hill Chamber Ensemble, and the Contemporary Vocal Ensemble at CalArts. His choral music is published by See-A-Dot Music Publishing. In addition to his composition work, Evan is active as a theatre arranger, orchestrator, and copyist. Notable credits include music preparation for Fountain of You at the Zeiders American Dream Theater (Virginia Beach 2022), a workshop and full production of Matthew Hardy's Virtuoso (New York 2019 and Poland 2020), and additional orchestrations for StarKid: Homecoming (Los Angeles 2019), work praised by writers Darren Criss and A.J. Holmes. His current projects include a solo album and the new full-length musical The Scars of Your Body, a collaboration with playwright and lyricist Valerie Work. Evan was a student at The Walden School Young Musicians Program for six summers, 2009-2014, and holds a BFA in Composition from the California Institute of the Arts. Find out more at evanjohnsonmusic.com.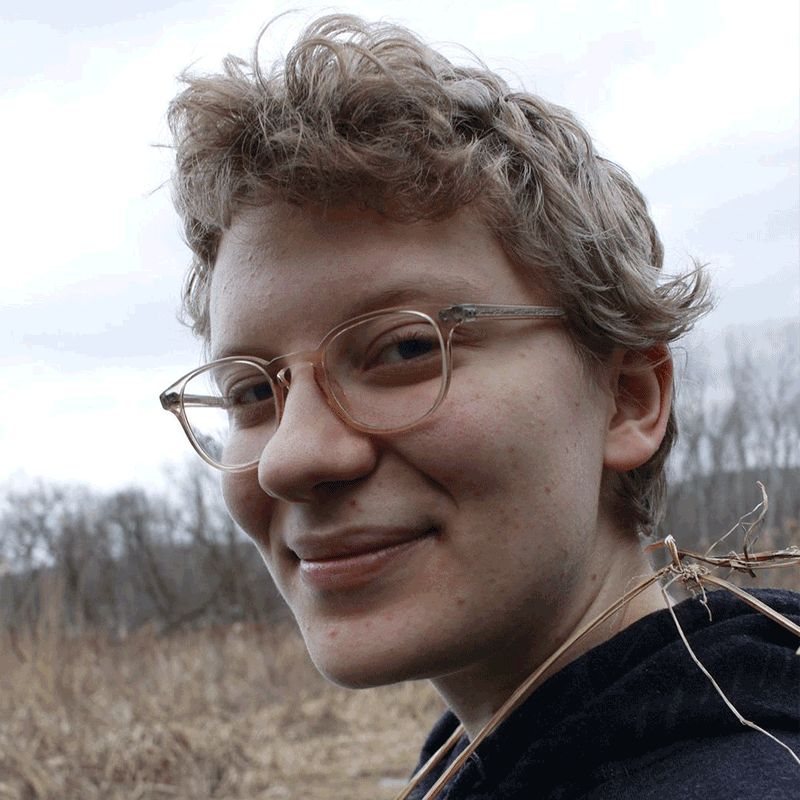 Francesca Hellerman
Wistful, playful, or dreamy, Francesca Hellerman's music seeks to transport audiences into the sonic environment it creates. Her work has been performed by the PRISM Quartet, the International Contemporary Ensemble, the Boston Philharmonic Youth Orchestra, and the Walden School Players. Originally from Montreal, Canada, Francesca studied at the McGill Conservatory, where she was awarded the Kenneth Woodman Scholarship for her excellence in piano, theory and composition. She is currently a music major at Williams College, where she studies piano with Doris Stevenson and sings in the Concert and Chamber Choirs directed by Brad Wells. She also co-directs the education and outreach portions of Williams' I/O Festival, an annual celebration of new music at the college.
In her spare time, Francesca enjoys cooking experiments, historical novels, and long walks surrounded by interesting sounds. After attending the Walden School Young Musicians Program for eight wonderful and transformative summers, she is thrilled to have returned to Walden as a staff member.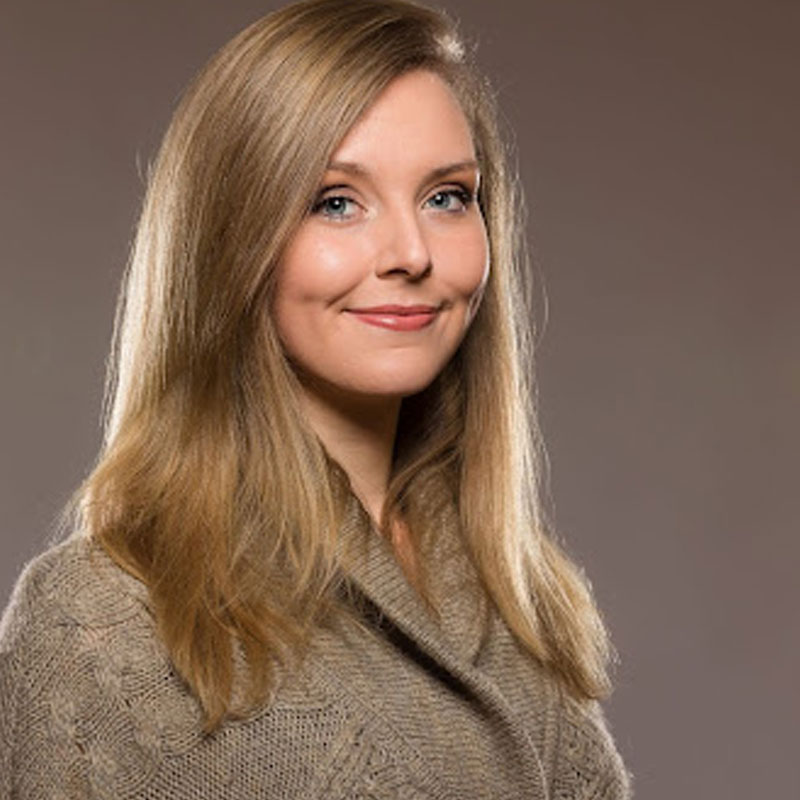 Kari Francis
Choral Director, Young Musicians Program
Kari Francis (she/her) is a vocalist, arranger, and choral music educator who has shared the stage with Imogen Heap, competed on Season 3 of NBC's The Sing-Off with Kinfolk 9, and can be heard beatboxing on Grammy Award-winning pianist-composer Cory Smythe's album Accelerate Every Voice. Currently a choral conducting doctoral student in the Sacred Music program at the University of Notre Dame, her past teaching includes choral arranging, ear training, music theory, and directing vocal ensembles at the College of Saint Rose, Mannes School of Music, CUNY Hunter College, and Teachers College Columbia University. Kari was previously a conducting fellow with the Young People's Chorus of New York City and has taught in NYC public schools as a Midori & Friends vocal teaching artist. Her writings on contemporary a cappella have been published by GIA Music and NATS, and she frequently leads workshops on arranging, vocal percussion, and group vocal improvisation at music festivals and conferences around the world. Kari holds degrees in music education from the Eastman School of Music, Teachers College Columbia University, and music theory/composition from the University of California, San Diego. Her research interests include choral improvisation, collaborative learning, and popular music in the choral classroom.
Karissa Ulrich
Nurse, Young Musicians Program
Karissa Ulrich: I grew up in Gloucester, MA, and have lived all over the country. I graduated from Skidmore College with a BS degree in Exercise Physiology and went on to study pharmacology. A few years after I graduated from college, I moved to the Caribbean to "find myself". I volunteered in a small health center and realized I wanted to become a nurse. I attended Simmons College and received my BSN and started working in critical care in Boston, MA.
I decided that I wanted to serve my country and work in areas of relief work. I joined the USAF and was active duty for 3 years. In the USAF, I worked in critical care and infection prevention. After the birth of my second daughter, I separated from active duty and remained in the USAF Reserves. I continued to work in critical care as a civilian. When my third daughter was born our family decided to move back to New England. I had the opportunity to serve as the Interim Director of Infection Prevention in Manchester, NH in 2016. In 2017 I completed my Master's degree in Nursing. I started teaching for MCPHS University and also worked in Quality and Performance Improvement. I am currently completing my FNP and my Doctorate in Nursing.  My husband and I and our three daughters have been living in NH for 5 years along with our 3 horses, mammoth mule, many chickens, 3 dogs, 2 cats, 6 goats, and 8 donkeys.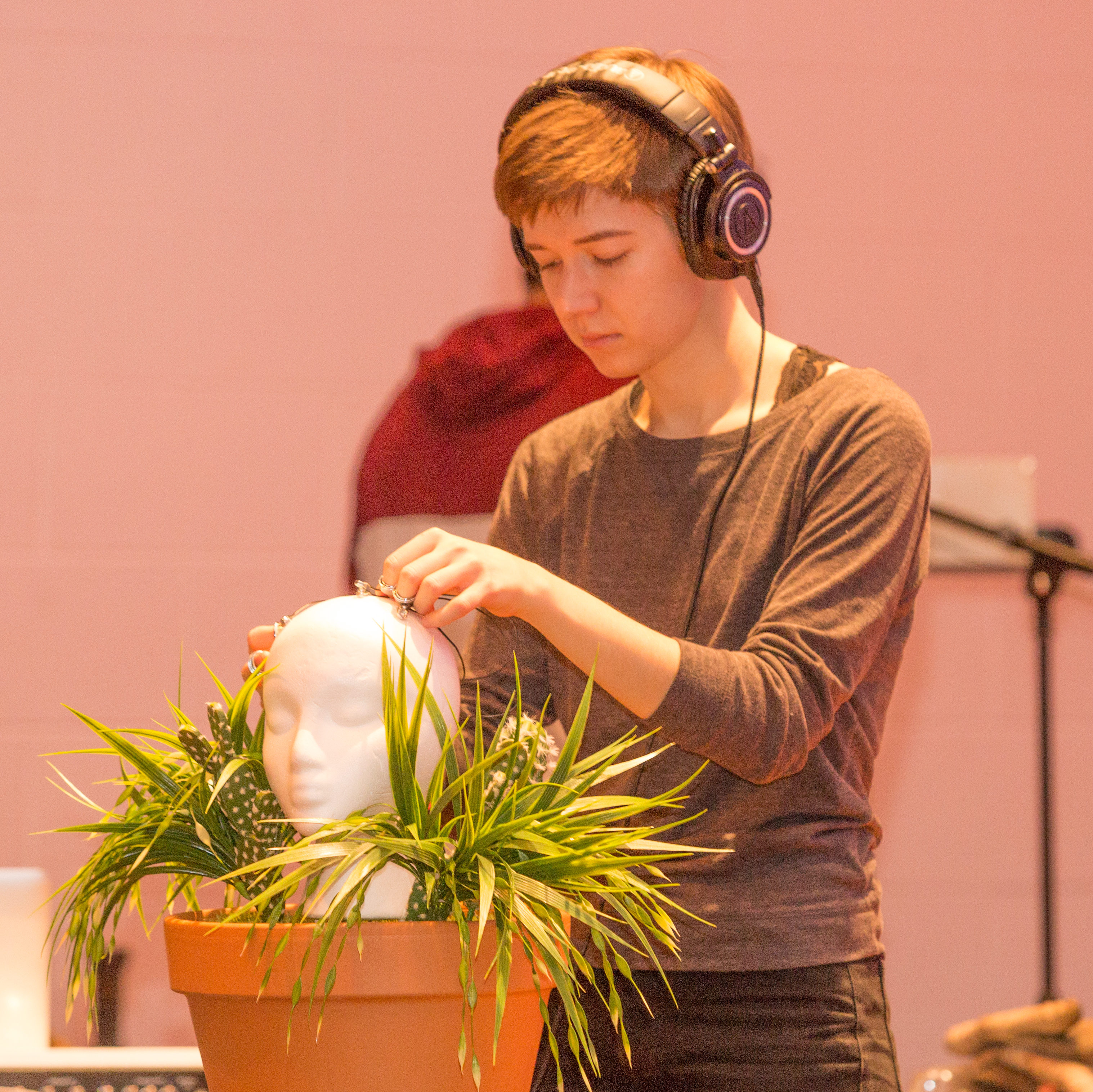 Kittie Cooper
Director of Composers Forums
Kittie Cooper is a composer, performer, and educator based in Charlottesville, Virginia. She makes art that incorporates feminism and explores the spectrum between silliness and seriousness. Her work has been called "highly original and wonderfully fun". She is interested in text and graphic scores, improvisation, and DIY electronic instruments. She has performed and presented at a variety of festivals and conferences across the United States, and performs locally in Charlottesville as a guitarist, electronic musician, and improviser.
Kittie's music has been commissioned and performed by International Contemporary Ensemble (ICE), Ensemble Dal Niente, Splinter Reeds, Popebama, and Ghost Ensemble. She serves as Director of Composers Forums and Faculty for The Walden School Young Musicians Program and staff for the Creative Musicians Retreat. Next year, she will begin pursuing an MFA in interdisciplinary arts at Simon Fraser University in Vancouver, Canada. She holds a BM from Northwestern University in music education and guitar performance, and an MEd in special education from George Mason University. In her spare time, she enjoys taking care of the stray cats in her neighborhood.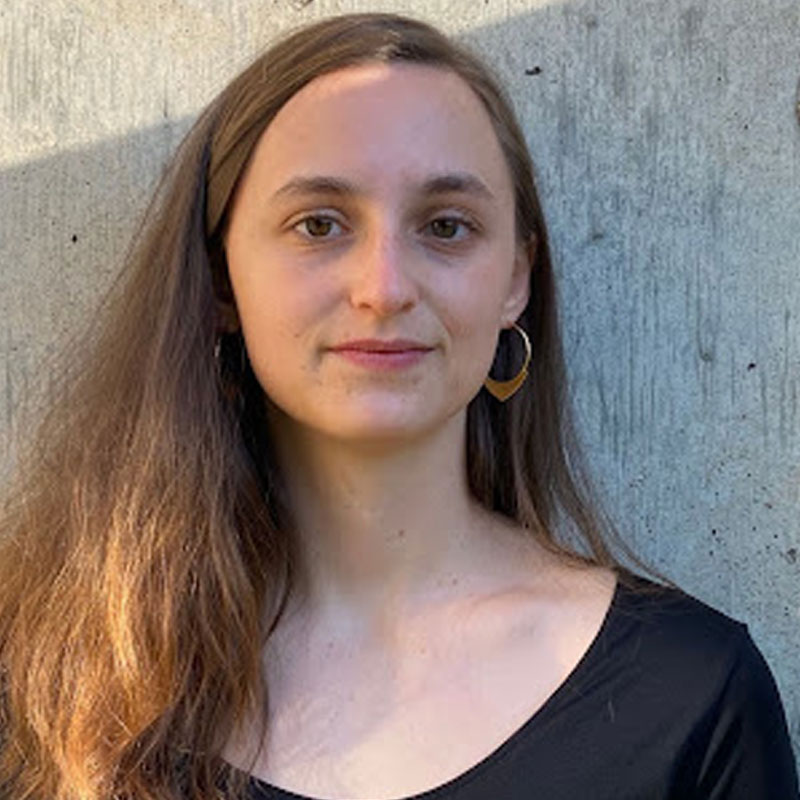 Lila Meretzky
Lila Meretzky is a composer, educator, and visual artist born and raised in New York City.  She works primarily in chamber, vocal, electronic, and electroacoustic mediums, as well as in music for dance, film, and installation.  Her work is often concerned with (the warping of) memory and language, and subjective experiences of time.  Recent and ongoing collaborations include new works for the icarus Quartet, Omer Quartet, and the Yale Philharmonia, the soundtrack for the eco-documentary A Climate of Anxiety, and scores for the dance companies New Dialect, X-Contemporary Dance, and the Nashville Ballet.  Lila is a graduate of the Blair School of Music at Vanderbilt University, where she co-founded a new music concert series called A Humming Under My Feet. She is currently working on her MMA in composition at the Yale School of Music.  Her other pursuits include performing as a singer and pianist, and making noise on her laptop and accordion.  As a critic, her writings have been published on the arts blog ArtsNash and she has been featured on the radio at WXNA Nashville.  As an educator, she has taught composition at the Walden School in Dublin, New Hampshire and with Yale's Music in Schools Initiative, and musicianship at the W.O. Smith Music School in Nashville, Tennessee. Paper collage is her primary visual medium, and her work has been featured in Off Latch Press' inaugural Off Latch Zine.
Lukáš Janata
Lukáš Janata (b. 1995)  is a Czech composer, performer, and educator. His music has been widely performed in his native country and many countries throughout the world. He has received numerous commissions, most notably by the San Francisco Symphony, the San Francisco Symphony's SoundBox, New York Cantori, Punkt Contemporary Choir, Aries Percussion Ensemble, and the Jablonova Youth String Orchestra (for the occasion of Concerto Bohemia held in Prague).  He will serve as Composer in Residence for the International Orange Chorale, San Francisco, in the 2021-2022 season.
Lukáš' composition mentors include  John Corigliano, David Conte (MM '19, San Francisco Conservatory Of Music), and Otomar Kvěch (DiS (BA) '17, Prague Conservatoire,) He has participated in masterclasses with composers George Lewis, Allain Gaussin, Liviu Marinescu, Dimitris Maronidis, Michel Merlet, and Ériks Ešenvalds, and is collaborating on various projects with a composer Nico Muhly, and conductors Ragnar Bohlin and Mark Shapiro. Lukáš began his musical activities as a choral singer with the award-winning children's choir Severáček, participating in performances in many European countries. He sings in the San Francisco Symphony Chorus and is a cantor and bass section leader for St Monica's Catholic Church. He has served as a visiting artist and lecturer at the Millennium School, the California State University, East Bay, (with Tin Yi Wong,) New York University. He currently teaches at the San Francisco Conservatory Of Music. He has taught piano and music education at the Willow Creek Academy, Mid Peninsula Music Academy, and the California Conservatory of Music. Lukáš will be on the composition faculty at the Walden School for the summer 2021.
Lukáš is an enthusiastic advocate for the performance of new music. He is the founder and Artistic Director of Mouthscape, a chamber choir based at the San Francisco Conservatory of Music, which focuses on championing new works by SFCM students, alumni, and faculty composers. In 2014 he was a founding member of Punkt, a contemporary chamber choir based at the Prague Conservatoire. 
The young composer is also a passionate hiker and had biked across Europe.
Luke Schroeder
Luke was born in Fairbanks, Alaska, but grew up and currently lives in Wichita Falls, Texas. In the fall, Luke will be entering his Senior year at Texas Tech University, where he majors in Music Education.  He hopes to become a teacher one day and share his passion for music with his students.  At Texas Tech, Luke plays Viola in the University Symphony Orchestra, Ensemble Bravura, and New Music Ensemble.  He has played with the Wichita Falls Symphony Orchestra as well. Luke also works for the Texas Tech String Project. String Project is an organization funded by Texas Tech University that allows string music education students to teach beginner string players. Luke enjoys listening to a wide range of music and spending time with good friends.  His hobbies include collecting records, discovering different coffee shops, and watching sports.  Luke is looking forward to a fun and exciting summer at Walden!
Margaree Jordan
Nurse, Young Musicians Program
Margaree Jordan ignited her passion for nursing after a fateful trip to India during a college year abroad, where she worked in a small rural village providing health services. She graduated with her BSN in 2002 and spent her first few years working in both critical care and community health. She then shifted her focus to ambulatory care, and was both an educator and nurse leader in a number of surgical specialties. She completed her MSN in 2015 and transitioned to full time nursing professor in Minnesota, while working per diem providing telehealth triage. Her last 6 years have been spent in leadership and education roles in both telehealth and clinical practice, and she recently transitioned into a role as Director of Health Services at the Dublin School (where she is also an alum!).
She lives in Dublin with her children and a small leopard gecko (even though she dislikes reptiles). In her spare time she likes to do anything outside (running, hiking, swimming, camping). She also writes semi-professionally and is an avid home cook.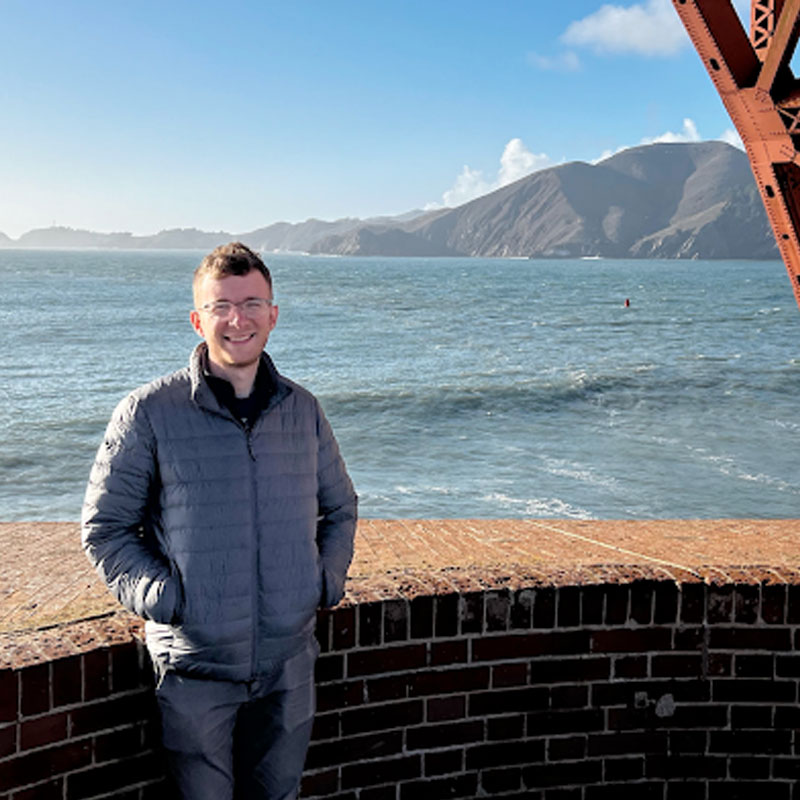 Michael Kropf
Academic Dean, Young Musicians Program
Michael Kropf is a Michigan-based composer whose work deals with hidden emotions and evocative places.  He has collaborated with Marin Alsop, the Ann Arbor Symphony, the Apple Hill String Quartet, and the Aspen Contemporary Ensemble. His music has been described as "a brilliant, rapid fire stretch of perpetual motion," by the SF Chronicle's Joshua Kosman. Recent project include a violin sonata for violinist Matt Albert and pianist Forrest Howell. He is currently writing a violin concerto for Sabrina Tabby and Contemporaneous.
Michael is also an active music teacher, pianist, violinist, and conductor. He has taught classes at the University of Michigan, the San Francisco Conservatory of Music Pre-College and the Academy of Art. He serves as an academic dean and faculty member at the Walden School Young Musicians Young Musician's Program in New Hampshire. 
He earned his doctoral degree in composition at The University of Michigan in 2022, where he studied with Kristin Kuster and Evan Chambers.  He received his Master's degree from the San Francisco Conservatory in 2016, where he studied with Evan Chambers. He has also received private study in composition from John Adams.
His work has received recognition from numerous institutions, including ASCAP, The San Francisco Conservatory of Music, and the The Music Teacher's National Association.
Nate Trier
Faculty, Young Musicians Program
Nate Trier is a composer and producer, based just outside of New Haven, CT, who creates electronic music that features lyrical piano and accordion melodies over churning soundscapes of buzzing drones, fuzzy drums, and crackling static. He describes his music as "classical ambient beats;" others have described it as  "quite engrossing" (KFFP) and "like looking into your soul" (Raighes Factory). His music has travelled worldwide: abstract visual artist Sergei Petrov used Trier's music for installations in Zelenograd, Russia, and the 48th International Summer Course for New Music in Darmstadt, Germany distributed a recording of Trier's fixed-media piece, "Serial Parameter Shift," to attendees. Trier has released several collections of electronic music, including singles, EP's, and albums.
Rachel Iba
A "versatile violinist," (LA Times) – Rachel Iba is a Los Angeles-based violinist, performance artist, conductor and composer whose work investigates the absurdity in our personal and political relationships. She regularly works within a diverse range of musical styles, including classical, contemporary, jazz, folk, and cross-cultural traditions.
Rachel is featured on numerous film scores and studio recordings, including collaborations with Amanda Palmer, Russell Platt, and Vinny Golia. She has been featured on NPR with world-folk band Primero Sueño, and performs with a wide range of ensembles including Wild Up, Synchromy New Music Collective, Vitamin String Quartet, and is the concertmaster of Bridge to Everywhere. She is also an accomplished baroque violinist, and has played with Jeannette Sorrell and members of Apollo's Fire.
Rachel is passionate about using art as a way to examine larger systemic imbalances. In her original work, she integrates music, standup comedy and clownwork to explore intersectional feminism, environmentalism, classism, and performance psychology. She has performed at the Kennedy Center, Walt Disney Concert Hall, REDCAT, and numerous other venues within the US and abroad.
As an educator, Rachel is the Artistic Director of the Santa Clarita Valley Youth Orchestra. She has lectured extensively in music history and has appeared as an instructor and guest lecturer with organizations including California Institute of the Arts, Mount St. Mary's University, Ventura College, Longy School of Music, and is on the faculty of Kinhaven Music School. She is also a regular pre-concert lecturer for the LA Philharmonic.
She holds degrees from California Institute of the Arts and Oberlin Conservatory.
Outside of performing, she is a lover of interior design, cooking, hiking, and her cats "Pizza Hut" & "Taco Bell."
Rebekah Griffin Greene
Dr. Rebekah Griffin Greene is an award-winning bassist, composer, pianist, cellist, poet, and singer who holds bachelor's and master's degrees in bass performance, composition, and music education from the Thornton School of Music at the University of Southern California, as well as a doctorate in bass performance from the State University of New York at Stony Brook.
After recovering from a serious wrist injury and winning the Alice Nelson Music Competition in 1995 on the bass, she orchestrated her own bass and piano piece for the San Luis Obispo Symphony, launching her career as a composer and bass soloist. Now active in New York City as a freelance jazz, solo, chamber, Broadway and orchestral musician, she has performed her own works, as well as traditional recital repertoire, in such places as Hong Kong, Quebec, New York City, Los Angeles, Honolulu and Chicago. Her chamber pieces have been performed by ensembles on four continents, and her Atlantis Revelation soundtrack has had hundreds of thousands of internet radio plays since 2012.
Her composition teachers include Morten Lauridsen and Frank Ticheli, and her bass teachers include Paul Ellison, Joseph Carver and Kurt Muroki. Having taught classroom music in both Los Angeles Unified and New York City Schools, she is currently teaching private and group bass at the Lucy Moses School, Bloomingdale School of Music, and the Thurnauer Music School, where she is also the Head of Theory and Ear Training. She lives in Queens, New York City, with her trombonist husband, Dr. Terry Greene II, her son, Kayden, daughter Phoenix, and many instruments. Please visit YouTube to see some of Rebekah's compositions and performances.
Sammi Stone
Director of Operations
Sammi Jo Stone is an oboist, saxophonist, and composer, originally from Baker City in rural northeastern Oregon. She holds degrees in music from Williams College in Williamstown, MA and the University of California San Diego. She has worked around the United States in pit orchestras and chamber ensembles, and as a senior counselor at the innovative Woodwinds @ Wallowa Lake chamber music camp in Joseph, OR.
She is passionate about learning and teaching music, going on hikes, and knowing which birds are which. She composes music and writes texts intended for musical setting, and aspires to honor the complex sounds of the natural world with songful compositions informed by spectral study.
In addition to working for the Walden School, she is an oboe lessons teacher and small-batch coffee roaster.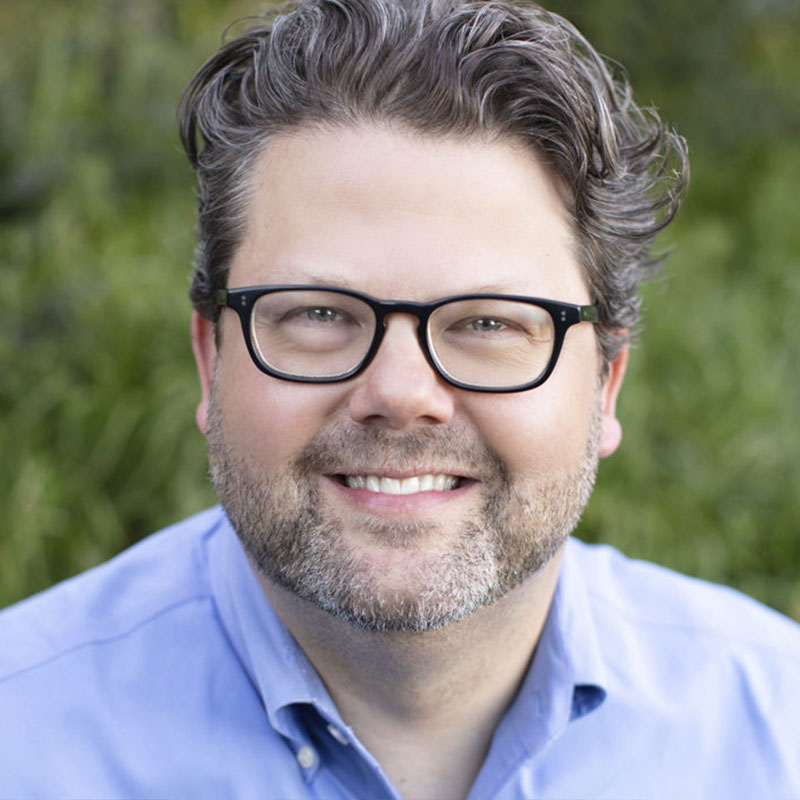 Seth Brenzel
Executive Director & Director, Young Musicians Program
Seth Brenzel, Executive Director, has been associated with The Walden School for more than 30 years. He was fortunate to be a student at Walden for six magical summers (1985-1990), and since 1994, has served the School as a staff member, faculty member, Director of Operations, and as the Associate Director from 1996 to 2003, when he became the School's Executive Director. Since 1995, he has sung tenor with the Grammy Award-winning San Francisco Symphony Chorus, and is currently a professional member of that ensemble.
Seth has served as the co-clerk of the Board of Trustees of the San Francisco Friends School, and in the past, he has served on the boards of The Walden School, Swarthmore College, and Earplay, a San Francisco-based new music ensemble. Seth received his B.A., with degrees in Music and Political Science, from Swarthmore College, where he served as President of the College's Alumni Association. He received an M.B.A. from the Haas School of Business, University of California, Berkeley, with a focus in non-profit management and marketing; he has also served on the Haas School's Development Council. He is a 2012 graduate of Leadership San Francisco, where he serves as an alumni advisor.
Prior to becoming Walden's first full-time Executive Director, Seth worked part-time for Walden during the year and held positions as a senior consultant at Deloitte Consulting, in marketing and public relations at the San Francisco Symphony, and led both the marketing and the enterprise sales teams for an internet software company, now part of Adobe. When not at Walden, Seth lives in San Francisco with his husband, Malcolm Gaines, and their daughter, Cora.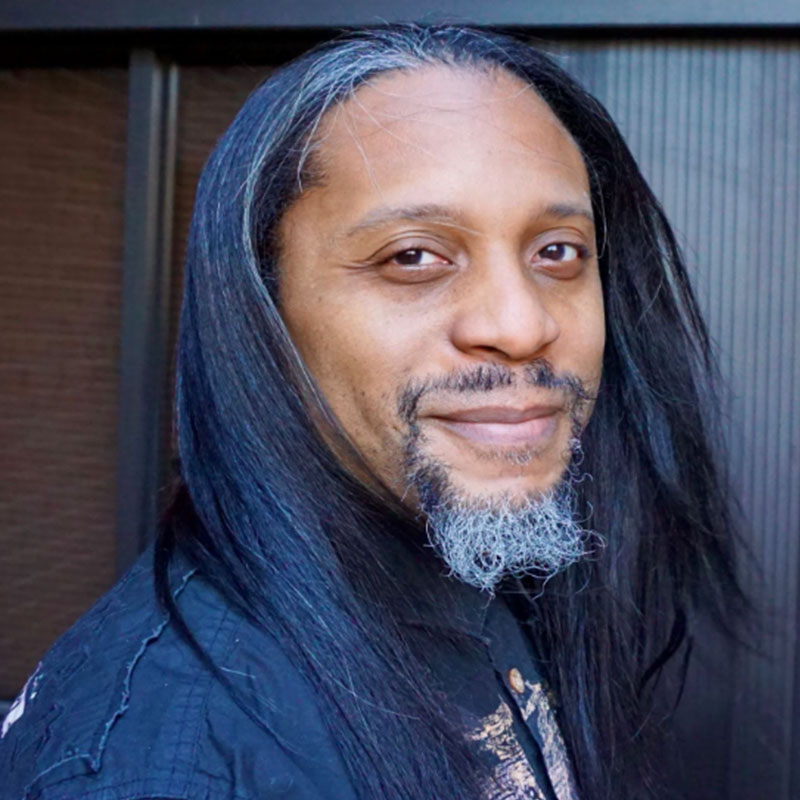 Terry L. Greene II
New York native Dr. Terry L. Greene II is a trombonist, improviser, drummer, arranger, composer, educator and poet. Terry received his Doctorate in Musical Arts from Stony Brook University in 2008, studying under trombonists Ray Anderson and Michael Powell, as well as outside of school studies with trombonists Steve Turre and Vincent Gardener.
He has since then performed with The Roots, Tony Allen, Amp Fidler, Macy Grey, David Murray, Oliver Lake, Elliot Sharp, Mark Helias, Ray Anderson, Charlie Persip, Rufus Reid, Steve Turre, Kim Burrell, Kirk Franklin, Israel Houghton, and several other notable creative artists.
You can hear Terry as a trombonist on Oliver Lake's latest big band album titled "Wheels," Elliot Sharp's 2016 Aggregat album called "Dilectrical," an NPR filming of David Murray's Cuban Ensemble, and "congahead.com" performances with Chia's Dance Party at LP founder Martin Cohen's home. He plays with the Astoria Symphony, and played funk and gospel with the Christian Cultural Center Band. Terry has additional experience playing other musical genres including new music, hard rock, free improvisation, Afro-Cuban, Brazilian, and Colombian music.
As a composer, he has collaborated and performed his own music and poetry with the International Contemporary Ensemble (ICE) and Splinter Reeds woodwind quintet in conjunction with faculty commissions from the Walden School Young Musicians Program in Dublin, New Hampshire. Terry has also written and arranged for the Christian Cultural Center Band and his own small jazz ensembles on several freelance projects. His pieces have been performed in New York City, Carmel Valley, California, and New Hampshire.
In addition to his versatile performance abilities, Terry also teaches students of all ages and economic backgrounds. Most notably would be his work with The Walden School Young Musicians Program as a faculty member, composition forum moderator, band leader, jazz and free improvisation instructor, coach for singer/songwriters, choral singer, and creative musical contributor on trombone and drums.
Some of his other adventures include teaching theory and performance ensembles at Frank Sinatra High School of the Arts, teaching jazz history and performance at Stony Brook University, teaching musical instruments and poetry/hip hop to children in the South Bronx and Far Rockaway for the Thrive Collective, and teaching general music to students at Clara Barton High school in Brooklyn. Terry also led improvisation workshops as an educational facilitator for The Coltrane Home, which is the organization that preserves the home of John and Alice Coltrane.
Terry is passionate about being an artist who is a husband and father in New York City, and lives in Queens with his equally accomplished wife, Rebekah Griffin Greene, their son Kayden and daughter Phoenix.
Theo Trevisan
Theo Trevisan (b. 1999) is a composer and bass-baritone from New Jersey.  His compositions have many influences, including the Renaissance, algorithms, minimalism, and memes, and he primarily draws from 20th-21st century repertoire for voice.
As a child, Theo sang with the American Boychoir School, performing in over 30 states and South Korea; ensembles and conductors performed with include Alan Gilbert with the New York Philharmonic, Yannick Nezet-Seguin with the Philadelphia Orchestra, Esa-Pekka Salonen with the Philharmonia Orchestra, and Michael Tilson Thomas with the Tanglewood Festival Orchestra.  Theo received a BA from Princeton University in 2022, majoring in composition and minoring in computer science and consort singing.  He studied composition with Jeff Snyder, Dan Trueman, Dmitri Tymozcko, and Donnacha Dennehy; voice with Jacqueline Horner-Kwiatek; and conducting with Gabriel Crouch.  This fall, he will begin his Masters in Composition at USC Thornton.
Theo's music has been performed by a wide variety of ensembles and collaborators, including the International Contemporary Ensemble, Mivos Quartet, Antioch Chamber Ensemble, the Walden School Players, Harmonium Choral Society, Princeton University Glee Club and Chamber Choir, Princeton Laptop Orchestra (PLOrk), DJ Sparr, David Friend, Matthew Gold, and Soo Yeon Lyuh.  At Princeton, Theo sang in the Princeton Glee Club, Chamber Choir, and Kaztenjammers (mixed voice acapella group that he formerly directed), and performed with PLOrk.  He also has contributed to software development for Dan Trueman's bitKlavier app and Jeff Snyder's Vocodec instrument.
Theo's other interests include bad puns, obscure history, vegetarian cooking, and strategy games.  Theo attended Walden's Young Musicians Program from 2014-2017 and Walden's Creative Musicians Retreat from 2019-2021.  He's thrilled to be back on staff this summer!  Theotrevisan.com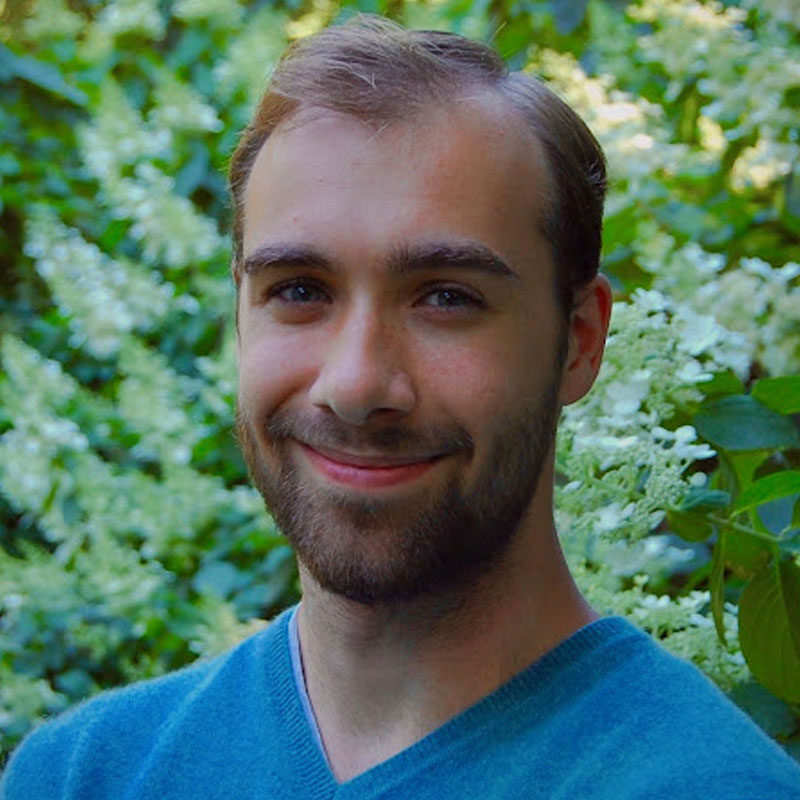 William Hawkins
William Hawkins (b. 1997) is a composer, violist, dancer, and visual artist with a BA in Music from Brown University.  While in college, he found musical inspiration in problem-solving complex mechanisms of the physical world gained from engineering and science courses.  Now he finds inspiration in space exploration and our relationship with nature.
---
Concerts and residencies bring artists of the highest caliber to The Walden School.
Through the performance of diverse music, guest artists play an active role in helping stimulate students' creativity. Guest performers have included The Alexander String Quartet, Phyllis Bryn-Julson, Calliope Duo, Cyrus Chestnut, Clogs, Cross Country, Del Sol String Quartet, Bryce Dessner, Fantasy Duo, Thomas Hecht, Julian Martin, Teresa McCollough, The New Millenium Ensemble, Odd Appetite, Judith Panill, The Peabody Trio, The Phoenix Chamber Orchestra, The PRISM Saxophone Quartet, Claudia Stevens, and Robert Weirich.
More Visiting Artists