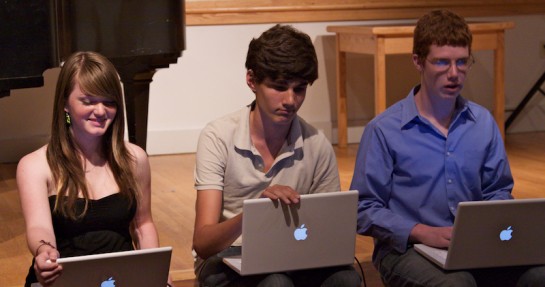 Computer Musicianship is a course designed with two goals in mind:
to teach a composer the equipment, software and techniques associated with computer music
to open a composer's ear to the sounds of the natural world around him or her, thus exposing students to perhaps the most fertile and underused source for new music: the world in which we live.
Computer Musicianship teaches composers how to use recording technology, to manipulate and sequence sound on a number of software platforms, while also providing an introduction to live electronic music. In addition to focusing on techniques, the course also introduces students to the more than seventy years worth of music associated with the electronic music genre. Computer Music has been part of the Walden School curriculum since 1998, meaning that Walden students have been and will continue to be on the cutting edge of technology, world awareness and sonic creativity.