The purpose of the Board of Directors is to carry out our organizational mission:
"The Walden School inspires artistic expression and personal growth through experiential music programs."
Anne Haxo

Carlos Shimizu

Christine Dokko

Danielle Schindler Cheung, Secretary

David Roberts

Ellen Bernard

Gil Spitzer

Jennifer Weidman

Loring Catlin, Jr.

Peter Colohan, Vice-Chair

Rachel Fissell

Rita Mitra, Chair

Steve Messner, Treasurer
Anne Haxo
Anne Haxo discovered the Walden School in 2003 while searching the internet for music camps for her daughter, Cara, who attended the Young Musician's Program for six glorious summers and is now a faculty member. Starting back then and continuing into the present, Anne and her husband Thom faithfully attended concerts, Festival Forums, and choral concerts.
Anne is a founding faculty member of the Four Rivers Charter Public School in Greenfield, Massachusetts, from where she recently retired after a long stretch of teaching and working with high school students. She chaired the Williamsburg Board of Library Trustees for many years and sang in the First Church of Williamsburg choir. She previously served on Walden's board of directors, including several terms as Board Secretary. She lives in Haydenville, Massachusetts, with Thom, a sculptor and professor emeritus from Hampshire College, and Cara, when she is in town.
Carlos Shimizu
Carlos discovered Walden after attending the San Francisco Conservatory of Music Summer Music West Program in 1999. Originally from the island of Guam, Carlos' attendance at Summer Music West was the beginning of uncovering a deep passion for music. In search for another summer music experience, Carlos eventually became a 4-time attendee of Walden's Young Musicians Program (YMP): first in 2000, returning in 2001 and 2003, and finally in 2006. Coming from a very musical family, Carlos' younger brother, Lucas, is also a 3-time Walden YMP alumnus.
Carlos holds a B.S in Management Science & Engineering from Stanford University, an accounting certificate from Santa Clara University, and an M.S in Financial Analysis from the University of San Francisco.
Christine Dokko
Christine Dokko first encountered Walden through her son Noah, who attended the Young Musician's Program for two life-changing summers and the Online Young Musicians Experience. Having been thoroughly amazed by Noah's experiences at Walden and the wonderful Walden community, Christine was delighted to join the board in July 2020.
Christine graduated from Harvard University and New York University School of Law, She worked in New York as an attorney specializing in trusts and estates law, left the law to focus on her family for several years, and now works in the field of college admission. In her spare time, she enjoys education-related volunteer work, playing pickleball, and singing quartets with her husband and two children.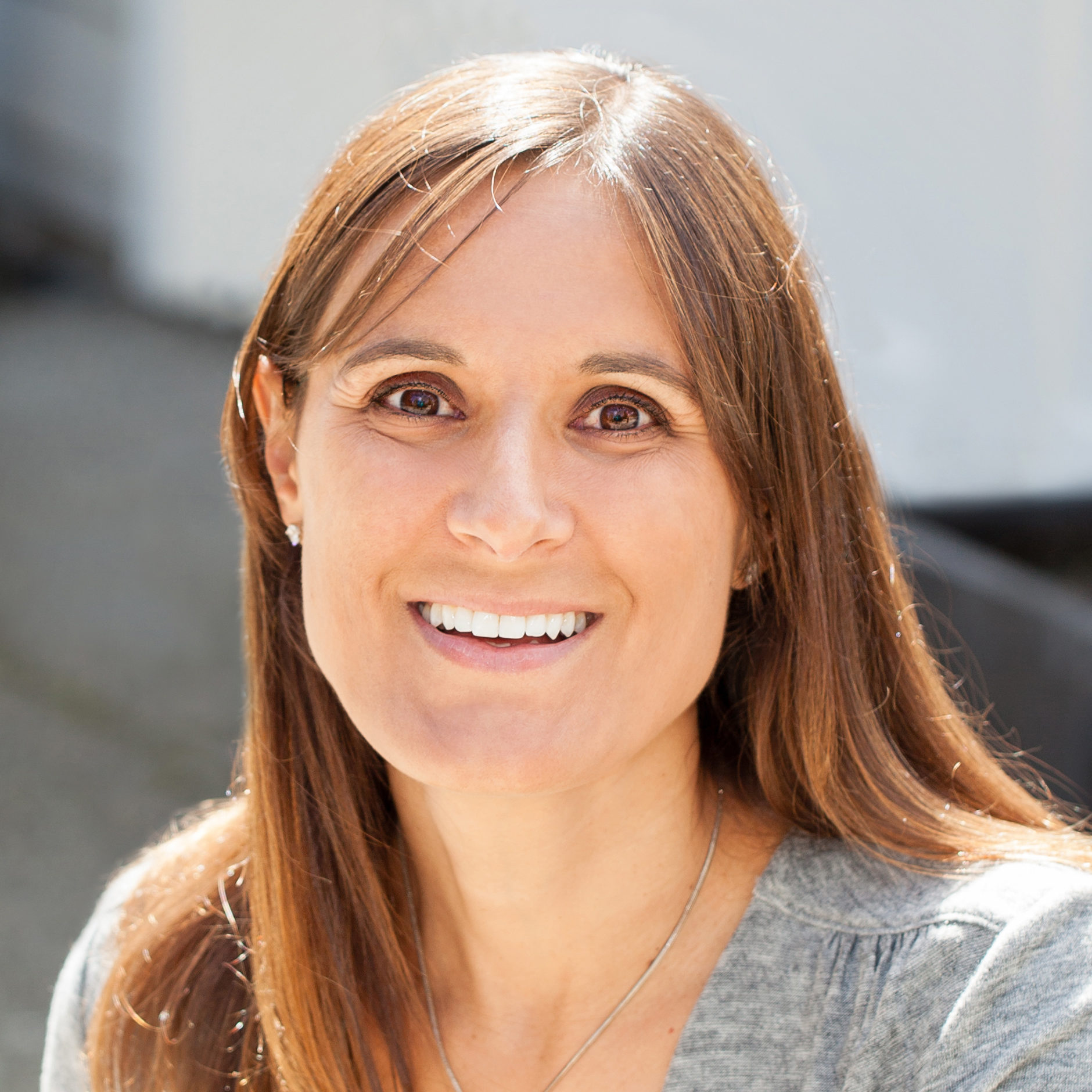 Danielle Schindler Cheung, Secretary
Danielle Schindler Cheung has been connected with Walden since age 11, spending 6 summers as a student, and later returning as staff and faculty until 2001.  In recent years she has been involved in the Alumni and Reunion Committees, and remains deeply grateful for the lifelong understanding of musicianship, creativity and community that Walden has given.
It was bittersweet when summers in New Hampshire came to an end, but as Lynn Hebden said, You take Walden with you wherever you go. Danielle is now a physician specializing in emergency medicine at St. Michael Medical Center in Silverdale, WA. While most of her time is spent in clinical practice in two emergency departments, she also directs the emergency medicine rotation for St. Michael's family practice residency and is a Clinical Instructor in the University of Washington's Family Medicine Department.
Danielle and her husband Jason live outside Seattle, doing their best to keep up with their 3 exuberant children, ages 18, 7 and 7.
Danielle received her BA from Harvard University. She graduated from UC San Diego School of Medicine and completed residency and chief residency in emergency medicine at UCLA/Olive View Medical Centers. She earned board certification in emergency medicine in 2010, and achieved fellowship in the American College of Emergency Physicians in 2016.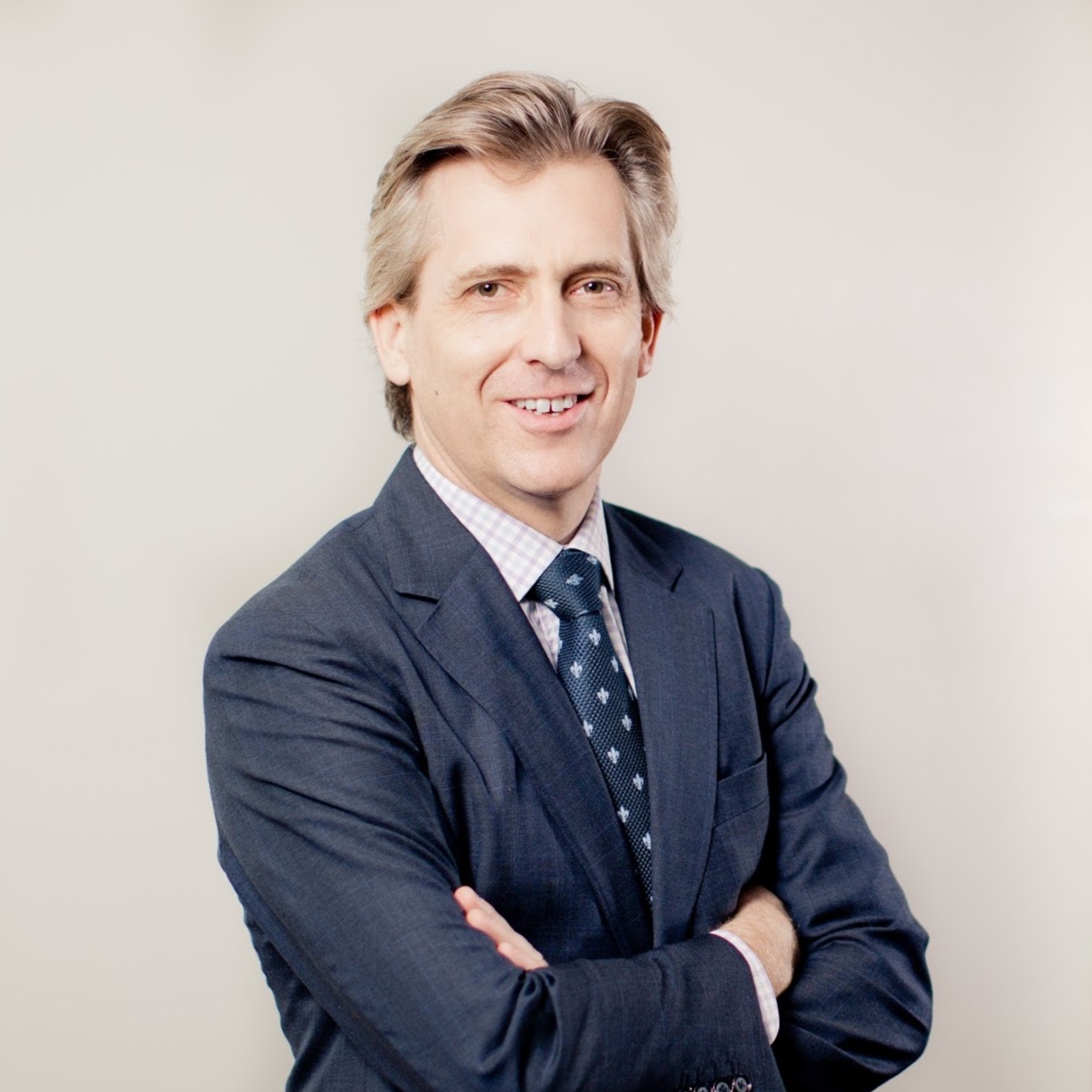 David Roberts
In 2015, David travelled with his son, Marco, from Beijing to Dublin, New Hampshire to enroll him in the first of six magical summers at Walden. Having grown up in China, it was Marco's first time living away from home—a life-changing journey from a bustling Asian metropolis to a musical paradise nestled in the New England countryside.
Before moving his family to the Seattle area in 2016, David lived and worked in China for 20 years, most recently as a partner in the Beijing office of O'Melveny & Myers where he practiced corporate and securities law. As a kid, David spent seven years in the San Francisco Boys Chorus and also studied piano and trumpet. For a brief period, the four-piece Roberts Family Band rocked the Beijing elementary school and office party circuit with an eclectic mix of Beatles, Cui Jian, and Soundgarden covers until breaking up over creative differences.
David graduated with a B.A. in History from the University of California, Santa Cruz, studied Chinese at Peking University, and graduated with a J.D. from the University of Washington School of Law. Having retired from his law career, David spends his time writing fiction, competing in table tennis tournaments around the U.S., and skiing every storm possible in the Cascade Range.
Ellen Bernard
Ellen Bernard was introduced to the Walden School through her children, who have participated in the program as students, faculty and staff members. Ellen has sung with both the Chestnut Ridge Women's Choir and the Larks, a project of the Junior League of Baltimore, with Leo Wanenchak, Director. She is a founding member of the Baltimore Women's Giving Circle, and serves on the boards of the Baltimore Choral Arts Society, Baltimore Chamber Jazz and the Walters Museum of Art. She previously served on Walden's board of directors, including several terms as Chair of the Board.
Gil Spitzer
Gil Spitzer is married and has one son who was a student at Walden for two summers. He received his BA from City College of New York, his MA from New York University, and Ph.D from Hofstra University. Gil is a former School Psychologist and Adjunct Professor. He currently serves on the Advisory Board of the Lucy Moses Music School at the Kaufman Music Center in Manhattan. Gil is a Saxophonist and released his first CD in 2017 with Zoho Records, "Falando Docemente" ("Speak Sweet" in Portuguese). He looks forward to joining the Walden Board!
Jennifer Weidman
Jennifer Weidman became enchanted with the Walden School during festival week of her son's first summer there, and she is particularly appreciative of the creativity and confidence that Walden engenders in its students/campers.
Jennifer serves as Senior Vice President & Deputy General Counsel at Simon & Schuster, where she has worked for more than two decades.  She advises on all aspects of the business, including intellectual property, pre-publication review, litigation, digital strategy, product safety, antitrust, licensing, transactions, and direct marketing. She has served on various committees of the NYC Bar Association (Copyright & Literary Property; Communications & Media Law; Civil Rights) and of the Association of American Publishers. Jennifer graduated from Harvard College and Yale Law School.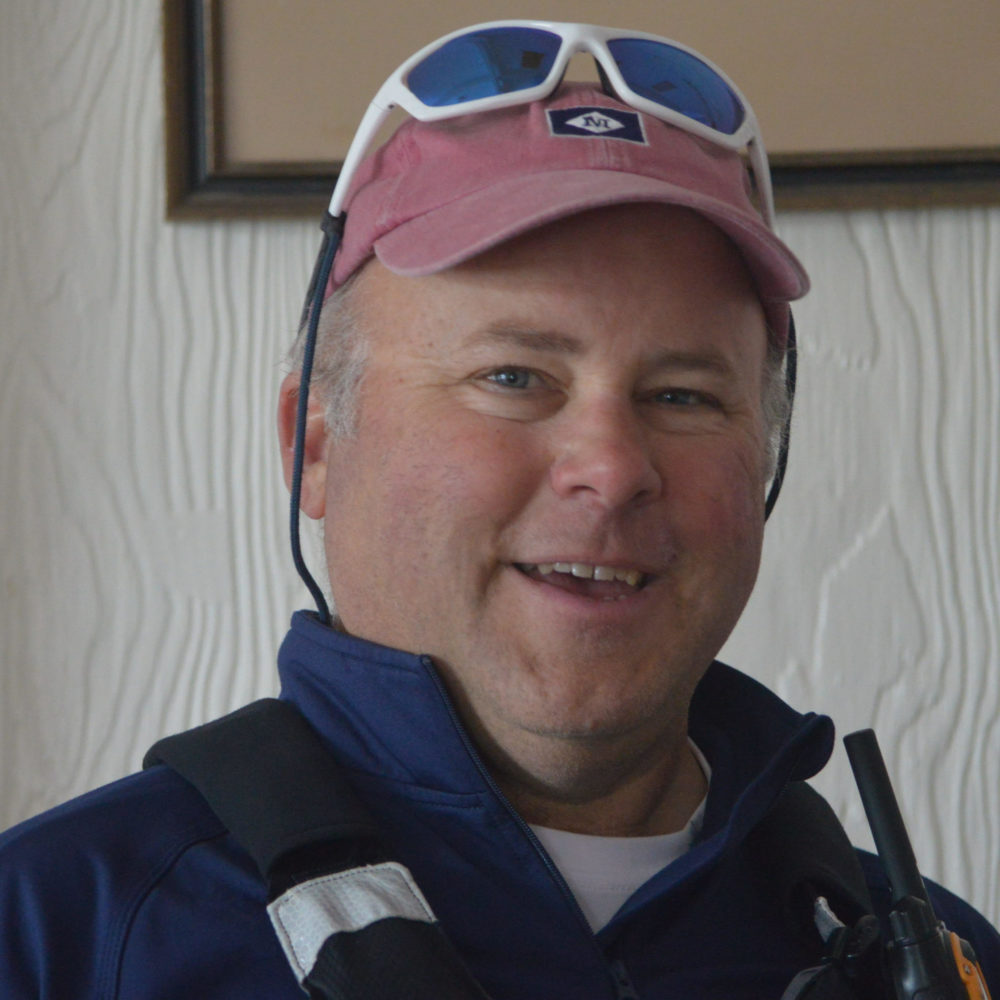 Loring Catlin, Jr.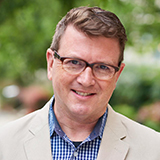 Peter Colohan, Vice-Chair
Peter Colohan is the Executive Director of the Internet of Water, a project based at Duke University's Nicholas Institute for Environmental Policy Solutions.
Peter comes to the IoW after nearly a decade of Federal service with the National Oceanic and Atmospheric Administration (NOAA). At NOAA, Peter was a key advocate for the development of the National Water Model and the creation of the NOAA Water Initiative. He also served as a Federal Coordinating Lead Author for the Water Chapter of the Fourth National Climate Assessment, published in November 2018.  Peter was an enthusiastic participant in the 2017 Aspen Dialogue Series on Water Data, co-led by the Nicholas Institute, which led to the creation of the Internet of Water.
From 2012-2014, Peter served as the Assistant Director for Environmental Information within the White House Office of Science and Technology Policy under President Barack Obama, on assignment from NOAA, where he worked closely with all Federal agencies responsible for climate, water and environmental science and technology. Prior to his federal service, Peter advised NOAA as a consultant on the development of the Group on Earth Observations (GEO), an intergovernmental body dedicated to the global exchange of environmental data and information. He served as that body's Executive Officer from 2003 to 2005.
Rachel Fissell
Rachel Burdick Fissell grew up with her younger brother Joshua Burdick in Baltimore, where they both studied in the Preparatory department of the Peabody Institute. Rachel was in the dance certificate program where she studied Ballet and Flamenco, and Joshua studied violin, piano, and music theory.
Rachel spent 3 summers at Interlochen 1982-1984, but heard quite a bit about Walden from her younger brother Josh, who attended Walden for 7+ summers. Rachel spent 3 glorious summers at Walden, from 1985-1987. She has sung in many choruses over the years, in high school, as an undergraduate at Yale, and for three years with a local chapter of the Sweet Adelines in Ann Arbor, Michigan. She also helped assemble props for several Gilbert and Sullivan productions for the University of Michigan's Gilbert & Sullivan Society. Rachel and her husband William and son Liam now live in Nashville, where they both have academic appointments as Nephrologists at the Vanderbilt University Medical Center. They live south of Nashville in Brentwood, with two cats and several gardens, and a new 4 month old puppy. Liam has sung with the Boys' Choir directed by Mary and Tucker Biddlecomb at the Blair school of music for 5 years. About 3 years ago he began playing electric guitar and piano.
Inspired by Liam, Rachel has recently begun to learn bass guitar, so they can play Green Day songs together. Liam is about to attend his 3rd summer at Walden, and literally brings this up every day – "I can't wait until Walden". And so now because of Liam, Rachel feels fortunate to be spending more time with the Walden family, and contributing to the Walden mission.
Rita Mitra, Chair
Rita Mitra became involved with the Walden School through her daughter, Danielle Oberdier, who attended Walden for three summers. She continues to be deeply appreciative of the musical and personal growth and creative spirit that Walden inspires in its participants, well after their time there. Rita served on Walden's board from 2006-­‐2010, chaired the Program Planning and Development committee from 2007-­‐2010, and in 2015-2016, and is currently Chair of the Board.
Rita is an Associate Professor of Practice in the Department of Information Systems and Cyber Security and Director of Online Programs in the College of Business at the University of Texas at San Antonio. She holds an M.S. in Computer Science from New York University. Prior to her tech career, Rita was a freelance performer and teacher, with a D.M.A. in Piano Performance from the Manhattan School of Music, an M.M. in Piano Performance from the Juilliard School of Music, and a B.M. in Performance from Texas Tech University.
Steve Messner, Treasurer
Steve Messner has over 30 years of experience in finance, general management, operations, and strategy. He works with the top management of small and medium-sized companies to help them define their goals; develop and implement plans to achieve them; and improve their profitability and cash flow, typically as a part-time CFO.
His current work includes serving as the outsourced strategic planning department of a growing $75m security company and as a member of its board of directors; the part-time CFO of a $20m professional services firm whose bank brought him in after the company ran into severe financial problems; the part-time CFO of a $10m telemarketing company that ran into a cash crunch; the part-time CFO of a $3m testing lab; and the part-time CFO of a $3m government contractor working to recover from a sharp drop in its business.
He has been a trustee of the Levine Music, the largest community music school in Washington, DC, with over 3000 students, since 2003. He chaired the strategic planning committee from 2004 to 2010 and has served as chair of the Finance and Investment Committees since 2010, as Treasurer since 2011, and as Secretary/Treasurer since 2014.
Steve received a BA and an MS in Applied Mathematics from Harvard University, an MS in Engineering from the Massachusetts Institute of Technology, and an MBA from the Harvard Business School. He has attended Walden's Creative Musicians Retreat every year that it has run but one.
---
Emeriti Directors
Michael Cornog
Charlton MacVeagh, Jr.
Laura Mehiel
John O'Meara
---
Advisory Council
The purpose of The Walden School Advisory Council is to further the mission of The Walden School. Its members are made up of luminaries in the fields of music and education, as well as key supporters of The Walden School.
Samuel Adler
Martin Bresnick
Nansi Carroll
Chen Yi
Jeffrey Cohen
George Crumb
Jennifer Higdon
Paul Lansky
Eugene O'Brien
Elmar Oliveira
Joseph Schwantner
Students gathered singing around the piano, 1974
Tamar and Shayla Cheeks, 1992
Our history
The Walden School's philosophy and curriculum are rooted in a program for creative music education developed by the late Grace Newsom Cushman, founder and director of the Junior Conservatory Camp, Walden's predecessor, which flourished from the 1940s until 1972 and was held annually each summer in various locations in northern Vermont. Mrs. Cushman held the conviction that creativity is the primary purpose of education, and that the most successful program is one through which students discover new materials and concepts for themselves and learn to think independently. An outgrowth of her original work, the Walden Musicianship Course is a cornerstone of The Walden School's academic program.
Following Mrs. Cushman's passing, The Walden School was founded in 1972 by the late David Hogan, Pamela Layman Quist, and Lynn Taylor Hebden. Operating in Maryland or Vermont, the school settled on the Dublin School in New Hampshire in 1983. David Hogan and Pamela Layman Quist served as the school's first directors from 1972 until 1994. At that time, Stephen Coxe became the Executive Director. He enlisted the help of Patricia Plude (Academic Dean), Seth Brenzel (Director of Admissions), Anne Deane (Director of Development and Public Relations), and Laura Mehiel (Business Manager).
In 1996, Patricia Plude became Executive Director, and she was joined by Anne Deane, Seth Brenzel, and Laura Mehiel. Under Patricia Plude's direction, the school formed a Board of Directors that was, for the first time in Walden's history, separate from the administrative team. Walden also opened a year-round administrative office in September 2001 in San Francisco, while maintaining its programmatic headquarters in New Hampshire. In 2001, Anne Deane and Laura Mehiel joined the Board of Directors, and Seth Brenzel became Associate Director.
In 2003, Seth Brenzel became Executive Director. During his tenure, Walden has launched two new programs, the Teacher Training Institute and the Creative Musicians Retreat, and has garnered national recognition for its programs. He is currently assisted by a stellar team of full- and part-time administrators in San Francisco and around the United States.
---
Past Board Members
Stephen Astle
James Athey
Anne Deane Berman
Sandra Bessières
Seth Brenzel
Michael Brotchner
Carol Brown
David Callan
Todd Cleary
Sarah Cornog
Stephen Coxe
Arno Drucker*
David Drucker
Tom Ewing
Corty Fengler
Ruth Franklin
Bill Gilbert
Jamie Hamilton
Cynthia B. Harkum*
Rebecca Hawkins
Anne Haxo
Lia Haskin Fernald
Lynn Taylor Hebden +*
Lucy Henningfield
David Hogan +*
Tonya Y. Ingersol
Andrew Jacobs
Robin Kenney
Mikyoung Kim
Amelia Lukas
Teresa McCollough
Jim Mobberley
Gary Monheit
Joe Murillo
Nnenna Ogwo
Mary Anne O'Meara
Denise M. Ondishko
Bob Passmore
Molly Pindell
Patricia Plude
Pamela Layman Quist+
Susan Rosen
David P. Ruschke
David Saslav
Chad Shampine
Leslie Stephens
Noël Theodosiou
Marissa Tirona
Leo Wanenchak
+ Founding Director   |    * In Memoriam