Concerts and residencies bring artists of the
highest caliber to The Walden School
Artists in residence at The Walden School Creative Musicians Retreat have included members of International Contemporary Ensemble, Wet Ink Ensemble, Mivos Quartet, Carlos Cordeiro, David Friend, Matthew Gold, Kyle Flens, Eric Huebner, Steve Beck, Teresa McCollough, Phyllis Chen, and Julia Bruskin and Aaron Wunsch. Recent Composers-in-Residence have included Marcos Balter, Lisa Bielawa, Annie Gosfield, George Lewis, Lei Liang, and Christopher Theofanidis.
---
Visiting Artists at Walden's 2023 Creative Musicians Retreat
Stay tuned for more visiting artist announcements for this year's festival.
Amy Beth Kirsten, CMR 2023 Composer-in-Residence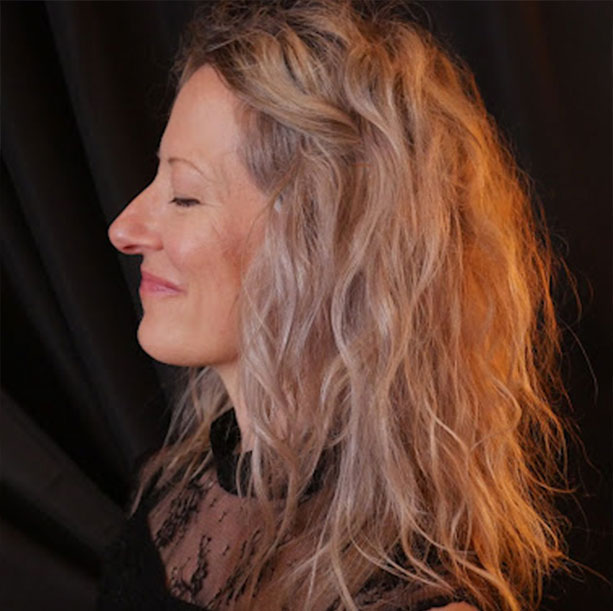 Amy Beth Kirsten, "…one of America's most innovative and visionary composers," (BBC Music Magazine, March 2019) is known primarily for her multi-year, multimedia theatrical collaborations. She has cast herself in roles as varied as composer, poet, filmmaker, vocalist, and director. Her body of theatrical work spans the last eighteen years, and often considers musicians' instruments, bodies, and voices as equal vehicles of expression. Also a composer of non-theatrical concert works, she has been recognized with awards and fellowships from the American Academy of Arts and Letters (2020), John S. Guggenheim Foundation (2010) and the Rockefeller Foundation (2009). In addition to her position at Longy School of Music, she is Visiting Guest Faculty at the Curtis Institute, and Composer Mentor for the Blueprint Fellowship at Juilliard. She has held previous teaching posts at Oberlin College and Conservatory as well as at the Peabody Institute in Baltimore. The Toulmin Foundation, Chamber Music America, the MAP Fund, and many other generous patrons, foundations, and institutions support her work.
David Friend, piano
David Friend is taking piano performance in new directions. As chamber musician, soloist, and in interdisciplinary projects, his performances have been hailed as "astonishingly compelling" (Washington Post), and he won a Grammy Award in 2017. He has performed at major venues around the world including Carnegie Hall, Royal Festival Hall (London), and the National Centre for the Performing Arts (Beijing). As a soloist, David Friend is noted for charismatic performances and thoughtful programming. Through compelling solo programs and meaningful audience engagement, he brings a twenty-first century approach to the nineteenth-century piano recital format.
Bonnie Whiting, percussion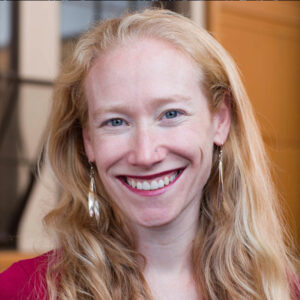 Bonnie Whiting performs, commissions, and composes new experimental music for percussion. She seeks out projects involving non-traditional notation, interdisciplinary performance, improvisation, and the speaking percussionist. She lives and works in Seattle, WA, where she is Chair of Percussion Studies and an Associate Professor at the University of Washington School of Music. Whiting has collaborated with many of today's leading new music groups, including red fish blue fish percussion group, (George Crumb's Winds of Destiny directed by Peter Sellars and featuring soprano Dawn Upshaw for the Ojai Festival), eighth blackbird (the "Tune-in" festival at the Park Avenue Armory), the International Contemporary Ensemble (on-stage featured percussionist/mover in Andriessen's epic Die Materie at the Park Avenue Armory, and the American premiere of James Dillon's Nine Rivers at Miller Theatre), Bang on a Can (Steve Reich's Music for 18 Musicians for the LA Philharmonic's Green Umbrella Series) and Ensemble Dal Niente (the Fromm Concerts at Harvard.).

Thomas Colohan, Choral Director

Award-winning conductor, composer, and teacher Thomas Colohan has served as Artistic Director of the Washington Master Chorale since its founding in 2009. He has led choruses at Carnegie Hall, The John F. Kennedy Center for the Performing Arts, Washington National Cathedral, The Library of Congress, Prague's Rudolphinum Concert Hall, and the Stephansdom in Vienna. Colohan is active as a guest conductor, teacher, and clinician on both the East and West coasts, and currently serves as a Voice Instructor for Northern Virginia Community College as well as Artist-in-Residence for the Walden School's distinguished Creative Musicians Retreat in Dublin, NH. His choral works include commissions from the Montgomery County Public Schools and St Luke Catholic Church in McLean, Virginia. Among his choral/orchestral engagements he has conducted members of the Prague Radio Symphony, the National Symphony Orchestra, the San Jose Symphony, the California Chamber Symphony, and the Richmond Symphony. He has earned numerous honors, including regular recognition from the National Endowment for the Arts and the DC Commission on the Arts and Humanities. He has twice been the recipient of a Choralis Foundation Washington Area Choral Excellence Award. Before coming to the Washington Master Chorale, Colohan served as Music Director for All Souls Church, Unitarian in Washington, DC, Director of Choral Activities at Santa Clara University in Santa Clara, California, Music Director of the Santa Clara Chorale, and Founder and Artistic Director of the James River Singers in Richmond, Virginia.
---
Members of the International Contemporary Ensemble are in Residence at CMR 2023

Nicolee Kuester, horn

NYC-based horn player Nicolee Kuester divides her time between experimental music and The Older Stuff, recently performing with Talea, the International Contemporary Ensemble, The Knights, and Wet Ink Ensemble in NYC; Ensemble Intercontemporain in Paris; Alarm Will Sound in St Louis; and Kaleidoscope Chamber Orchestra in LA. She is co-founder of MEANINGLESS WORK, a performance series that happily meanders between sounds, performance art, text, and movement theater. Nicolee holds Bachelors degrees in horn performance and creative writing from Oberlin College & Conservatory and graduate degrees in contemporary music performance from UC San Diego. nicoleekuester.com

Rachel Beetz, flute

Composer, flutist, and improviser, Rachel Beetz explores presence through sound and listening. Her works recreate physical atmospheres based on her deep listening adventures in the wild and examine environments and women's work through sound, textiles, and lighting. Her projects have been featured in concert halls and galleries in Australia, Iceland, India, the United Kingdom, and the United States. As a flutist, Beetz evokes the "roar of prehistoric animals" (San Diego Union Tribune). You can hear her play on Blue Griffin, iikki, Neuma, Populist and Orenda Records. Beetz plays with artists who share her mission such as Brightwork Music, Callithumpian Consort, Echoi Ensemble, International Contemporary Ensemble, Jacaranda, Noise, Southland, Third Coast Percussion, and WildUp. Currently living in Los Angeles, Beetz teaches flute and electronic music production at Moorpark and Pomona Colleges in addition to co-directing WasteLAnd Music and Populist Records.

Daniel Lippel, guitar
Guitarist Daniel Lippel, called an "exciting soloist" (New York Times) has a multi-faceted career. Recent recital highlights include Le Poisson Rouge (NYC), Sinus Ton Festival (Germany), and the National University of Colombia in Bogota. As a contemporary chamber musician, he has been a member of the International Contemporary Ensemble since 2005, Flexible Music since 2004, and counter)induction since 2019, and played as a guest with many ensembles, performing at the Mostly Mozart Festival, Ojai Festival, Ottawa Chamber Festival, Macau Festival, and Kunst Universitaet Graz (Austria). He has worked closely with many composers including Mario Davidovsky, Nils Vigeland, Ken Ueno, Dai Fujikura, Tyshawn Sorey, Wang Lu, and Du Yun, as well as in various improvised and creative contexts. He is the co-founder, owner, and director of New Focus Recordings, performing and producing on several of its albums, as well as appearing on recordings on other labels including Kairos, Sony Classical Japan, Bridge, and Tzadik. Lippel has given presentations and masterclasses at the Hanns Eisler Hochschule (Berlin), Curtis Institute, Sydney Conservatorium of Music, and San Francisco Conservatory, among others. He completed his DMA at the Manhattan School of Music.

Josh Modney, violin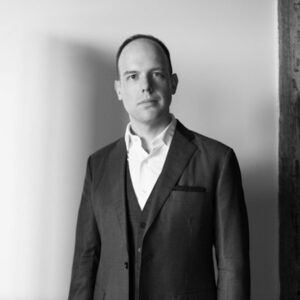 Josh Modney is a violinist and creative musician working at the nexus of composition, improvisation, and interpretation. A "new-music luminary" (The New York Times) hailed as "one of today's most intrepid experimentalists" (Bandcamp Daily), Modney is a foremost interpreter of adventurous contemporary music, and has cultivated a holistic artistic practice as a composer, solo improviser, bandleader, writer, arts administrator, and collaborator. Modney is the violinist and Executive Director of the Wet Ink Ensemble, and a member of the International Contemporary Ensemble. Modney has composed music for violin solo, chamber ensemble, and film ("Dreamland", Paramount Pictures), and has a forthcoming album of quartet music written for acclaimed creative musicians Ingrid Laubrock (saxophones), Mariel Roberts (cello), and Cory Smythe (piano), to be released on Carrier Records in August 2022. Modney's triple-disc debut solo release, Engage (New Focus Recordings, 2018), featuring works written for Modney by Kate Soper, Eric Wubbels, and Sam Pluta alongside music by Anthony Braxton, J.S. Bach, and Modney's own solo violin music, was lauded by The New York Times as "one of the most intriguing programs of the year". Modney's writing on Just Intonation and collaborative musical practices has been published on Sound American and New Music Box, and he is the co-founder and editor of Wet Ink Archive, an online journal of adventurous music.

Jacqueline Kerrod, harp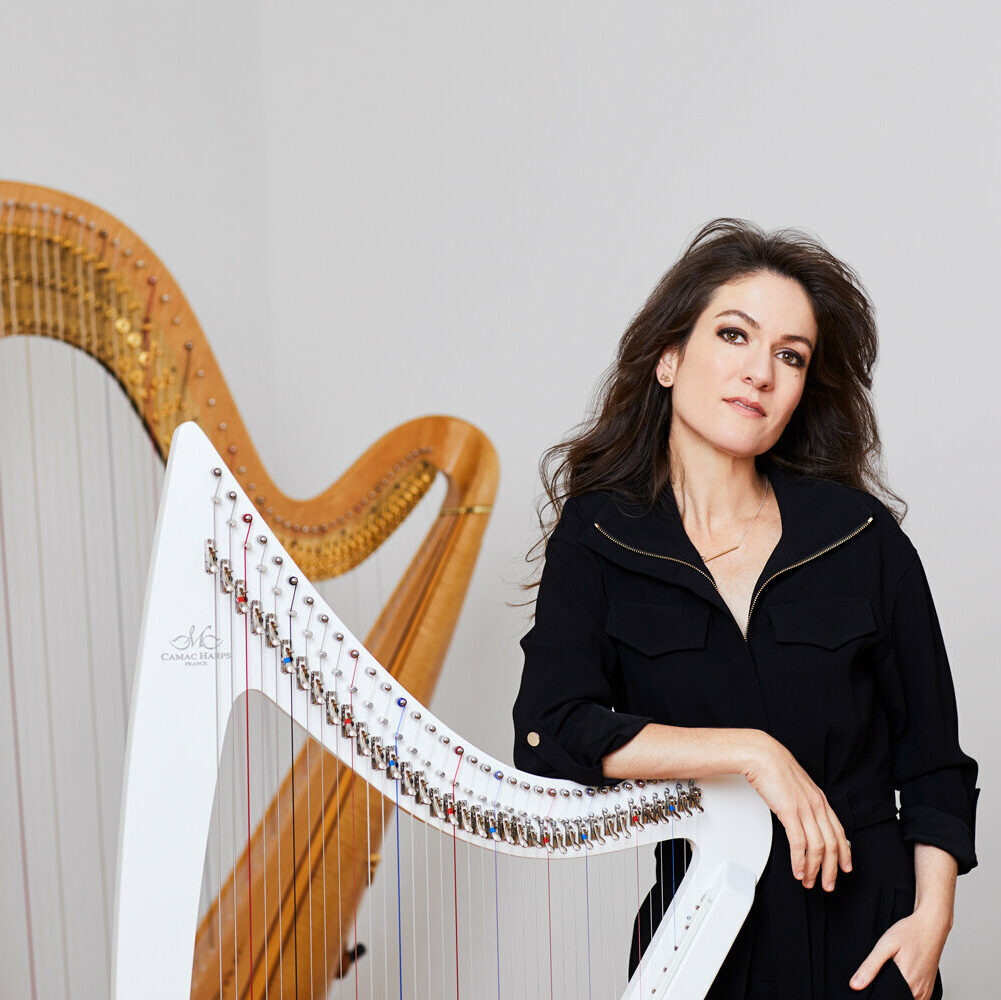 Classically trained from the age of 9, South African harpist Jacqueline Kerrod has worked at the highest level in the classical, pop, free jazz and improvised music worlds. Her debut solo record "17 Days In December" (2021) released on LA-based label Orenda Records was noted as a best debut 2021 by The New York City Jazz Record and selected as an album to listen to by JazzIs Magazine (December 2021). She has toured nationally and internationally with composer and multi-reedist Anthony Braxton, both in duo and as part of his ZIM music ensemble. Their live duo recording was released on Italian label I dischi di Angelica (2020). She was a founding member and co-songwriter of the pop duo Addi & Jacq, who were winners of NYC's Battle of the Boroughs WNYC 2015, and toured her show "Harps Uncovered" featuring vocalist Hannah Sumner through twelve states of the US. She has played principal harp with top orchestras and performed with elite chamber groups, contemporary music ensembles, and pop superstars including Anohni, Rufus Wainwright and Kanye West.
About International Contemporary Ensemble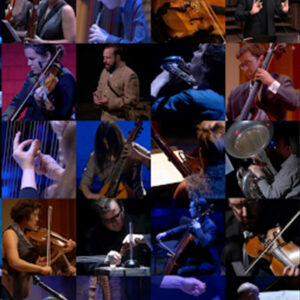 Described as "America's foremost new-music group" (The New Yorker), International Contemporary Ensemble has become a leading force in new music throughout the last 20 years, having premiered over 1,000 works and having been a vehicle for the workshop and performance of thousands of works by student composers across the U.S. The Ensemble's composer-collaborators—many who were unknown at the time of their first Ensemble collaboration—have fundamentally shaped its creative ethos and have continued to highly visible and influential careers, including MacArthur Fellow Tyshawn Sorey; long-time Ensemble collaborator, founding member, and 2017 Pulitzer Prize-winner Du Yun; and the Ensemble's founder, 2012 MacArthur Fellow, and first-ever flutist to win Lincoln Center's Avery Fisher Prize, Claire Chase.

---
Concerts and residencies bring artists of the highest caliber to The Walden School.
Through the performance of diverse music, guest artists play an active role in helping stimulate students' creativity. Guest performers have included The Alexander String Quartet, Phyllis Bryn-Julson, Calliope Duo, Cyrus Chestnut, Clogs, Cross Country, Del Sol String Quartet, Bryce Dessner, Fantasy Duo, Thomas Hecht, Julian Martin, Teresa McCollough, The New Millenium Ensemble, Odd Appetite, Judith Panill, The Peabody Trio, The Phoenix Chamber Orchestra, The PRISM Saxophone Quartet, Claudia Stevens, and Robert Weirich.
More Visiting Artists