The Faculty of the Creative Musicians Retreat comprise leaders in the fields of composition, electronic music and music education.
Our philosophy is that by participating together in all levels of community life, faculty, staff, artists, and participants can create an environment where creativity flourishes.
---
Meet the 2023 Creative Musicians Retreat Faculty & Staff
Alex Christie

Caroline Mallonee

D. J. Sparr

Francesca Hellerman

Luke Schroeder

Osnat Netzer

Paul Zito

Renée Favand-See

Sam Pluta

Sammi Stone

Seth Brenzel

Ted Moore
Alex Christie
Director of Electronic Music
Faculty, Creative Musicians Retreat

Alex Christie makes acoustic and electronic music in many forms. His music has been called "vibrant", "interesting, I guess," and responsible for "ruin[ing] my day." He enjoys collaborating with artists in all fields and is particularly interested the design of power structures, systems of intervention, and absurdist bureaucracy in composition. Alex is the founder and co-curator of the multidisciplinary arts series SOLOS (Charlottesville, VA) and the program coordinator for Synths for Beginners, a creative workshop series that provides free arts education and music equipment to Charlottesville youth. He is also a member of the bands Trash Cats, Altra, and Ear Infection, all of which are really great.
Recently, Alex's work has explored the ecology of performance in intermedia art and interactive electronic music. Through real-time audio processing, instrument building, video, lighting, and theater, Alex expands performance environments to offer multiple lenses through which the audience can experience the work. Alex has performed and presented at a variety of conferences and festivals whose acronyms combine to spell nicedinsaucesfeeeemmmmmmfogascabsplotnort.
Alex began his compositional career many years ago as a student at Walden's Young Musicians Program where he now serves as faculty, Director of Electronic Music, and an academic dean. He holds degrees from the Oberlin Conservatory, Mills College, and the University of Virginia where he is currently completing a PhD in Composition and Computer Technologies (CCT). Other interests include baseball and geometric shapes.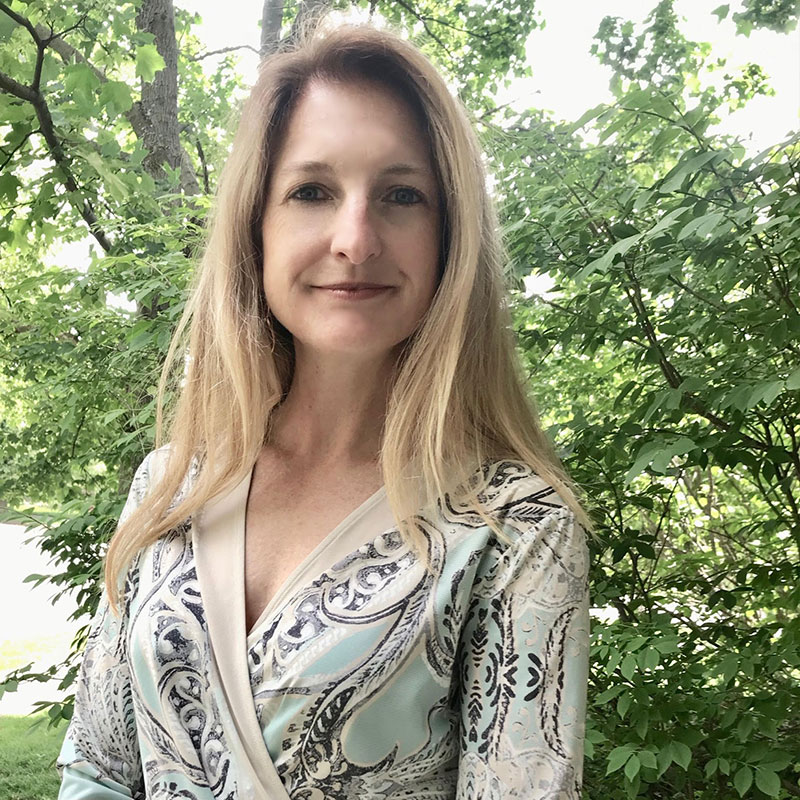 Caroline Mallonee
Director, Creative Musicians Retreat
American composer Caroline Mallonee finds inspiration in visual art, science, languages, and musical puzzles. Her music has been programmed across the United States including at New York's Carnegie Hall, Lincoln Center, Symphony Space, Merkin Hall, Bargemusic, and National Sawdust, as well as further afield at the Long Leaf Opera Festival (NC), Carlsbad Music Festival (CA), Bennington Chamber Music Conference (VT), Jordan Hall (Boston, MA), Cambridge Music Festival (UK), and Tokyo Opera City (Japan).  Mallonee has been commissioned to write new works for the New York Philharmonic, Buffalo Philharmonic Orchestra, Spektral Quartet, Firebird Ensemble, Present Music, Wet Ink Ensemble, Antares, PRISM Quartet, Ciompi Quartet, Ethos Percussion, and the Buffalo Chamber Players, for whom she serves as composer-in-residence. Carrie has been on the faculty of The Walden School since 1998 and is the director of the Walden School Creative Musicians Retreat. She first came to Walden as a student when she was 12 and has hiked Mt. Monadnock more than thirty times. She holds degrees from Harvard, Yale and Duke, and held a Fulbright Fellowship to the Netherlands, where she studied with Louis Andriessen. For more information, please visit www.carolinemallonee.com.
D. J. Sparr
Faculty, Creative Musicians Retreat
Composer and electric guitarist D. J. Sparr, who Gramophone recently hailed as "exemplary," is one of America's preeminent composer-performers. He has caught the attention of critics with his eclectic style, described as "pop-Romantic…iridescent and wondrous" (The Mercury News) and "suits the boundary erasing spirit of today's new-music world" (The New York Times). The Los Angeles Times praises him as "an excellent soloist," and the Santa Cruz Sentinel says that he "wowed an enthusiastic audience…Sparr's guitar sang in a near-human voice." He was the electric guitar concerto soloist on the 2018 GRAMMY award-winning, all-Kenneth Fuchs recording with JoAnn Falletta and the London Symphony Orchestra. In 2011, Sparr was named one of NPR listener's favorite 100 composers under the age 40. He has composed for and performed with renowned ensembles such as the Houston Grand Opera, Cabrillo Festival, New World Symphony, Washington National Opera, and Eighth Blackbird. His music has received awards from BMI, New Music USA, and the League of Composers/ISCM. Sparr is a faculty member at the famed Walden School's Creative Musicians Retreat in Dublin, New Hampshire. His works and guitar performances appear on Naxos, Innova Recordings, and Centaur Records.
D.J. lives in Baton Rouge, LA with his wife Kimberly, son Harris, Nannette the hound dog, and Bundini the boxer. Sparr's music is published by Bill Holab Music.
Francesca Hellerman
Staff, Young Musicians Program & Creative Musicians Retreat
Francesca Hellerman is a composer whose works joyfully uncover the tactile richness of gestures and sounds made by instruments, electronics, and found objects alike. Her work has been performed by ensembles including the PRISM Quartet, the International Contemporary Ensemble, the Boston Philharmonic Youth Orchestra, and the Walden School Players. As an undergraduate at Williams College, she composed for and performed with the Williams Percussion Ensemble and the Williams Chamber and Concert Choirs. She also studied piano and voice and co-directed the education and outreach portions of Williams' I/O Fest, an annual celebration of new music at the college. After graduating from Williams this June, she will begin Master's study in music composition with Sky Macklay at the Peabody Institute of the Johns Hopkins University. Originally from Montreal, Canada, Francesca fell in love with composition at The Walden School's Young Musicians Program, which she attended as a student for eight summers and where she is thrilled to have returned as a staff member. When she is not composing, Francesca enjoys cooking, knitting, interacting with cats, and going on long walks.
Luke Schroeder
Staff, Young Musicians Program & Creative Musicians Retreat
Luke was born in Fairbanks, Alaska, but grew up and currently lives in Wichita Falls, Texas. In the fall, Luke will be entering his Senior year at Texas Tech University, where he majors in Music Education.  He hopes to become a teacher one day and share his passion for music with his students.  At Texas Tech, Luke plays Viola in the University Symphony Orchestra, Ensemble Bravura, and New Music Ensemble.  He has played with the Wichita Falls Symphony Orchestra as well. Luke also works for the Texas Tech String Project. String Project is an organization funded by Texas Tech University that allows string music education students to teach beginner string players. Luke enjoys listening to a wide range of music and spending time with good friends.  His hobbies include collecting records, discovering different coffee shops, and watching sports.  Luke is looking forward to a fun and exciting summer at Walden!
Osnat Netzer
Faculty, Creative Musicians Retreat
Osnat Netzer /osˈnat ˈnɛtsɛʁ/ is a composer, performer and educator. Osnat creates her compositions collaboratively, tailoring her work to the performer's sensibilities, physicality and improvisational inclinations. She takes inspiration from cognitive linguistics, and in dialogue with the embodied experience of physical forces, such as potential and kinetic energy, resulting in compositions that are rich in musical languages and connected to the fulsome pursuit for tension and relaxation.
Born in Haifa, Israel, Netzer studied composition and piano at the Jerusalem Academy of Music and Dance, where her primary composition teacher was Menachem Zur. She came to the United States in 2003 for graduate studies in composition with Robert Cuckson at Mannes school of Music and continued her studies with Lee Hyla at New England Conservatory, where she earned her doctorate in 2011. In 2019, she joined the faculty of DePaul University as Assistant Professor of Composition and Musicianship.
Netzer's works have been commissioned and performed by Ensemble Dal Niente, ICE (International Contemporary Ensemble), Patchwork, mezzo-soprano Lucy Dhegrae, bass David Salsbery Fry, saxophonists Kenneth Radnofsky, Doug O'Connor and Geoffrey Landman, Spektral Quartet, and Winsor Music, among many others, published by Edition Peters and earthsongs, and recorded on Bridge Records and New Focus Recordings.
As a pianist and performer, she regularly plays and conducts new music by fellow composers, as well as her own songs and compositions. Also a committed and passionate educator, Netzer teaches at The Walden School and has served on the faculties of New England Conservatory, Longy School of Music of Bard College and Harvard University. 
Paul Zito
Creative Musicians Retreat staff
Paul was born in Mayfield Heights, Ohio and is going into his Junior year as a Music Education major at The College of Wooster. He plays the clarinet and has participated in Wooster's marching band, symphonic band, musical pit, and premiered compositions of his peers as well as one of his own. As a singer, Paul has sung in the Wooster Chorus and was provided the opportunity to sing with Cleveland Orchestra Chorus during their Holiday Concerts the past two years, and in the Blossom Festival Chorus last summer. He has toured with both the Scot Symphonic Band and Wooster Chorus over the past two years during spring break, performing in Ohio, Pennsylvania, Michigan, and Indiana. In addition, he music directs two a cappella groups at Wooster and loves every opportunity he can get to be in front of a group and direct. When he's not doing music, Paul enjoys playing video games, playing tennis, getting food with friends, and attending concerts. He is excited to work with so many new faces at Walden this summer!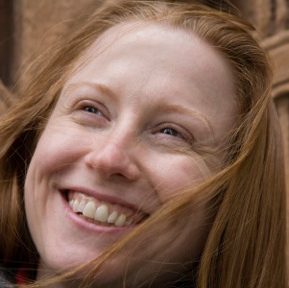 Renée Favand-See
Faculty, Creative Musicians Retreat
Renée Favand-See is a composer and soprano living in Portland, Oregon. Her works explore the music of words, natural and made environments, emotions and spiritual questions. These investigations yield vocal music of all stripes, Musique Concrète-esque electronic pieces, and lyrically driven instrumental music cultivating relationships that unfold in the spaces between voices.
In January, 2021 Trio Triumphatrix and Voices of Ascension premiered Renée's works First Flight and We Need Earth for their production Astronautica: Voices of Women in Space. Recent projects include: Solitude for soprano Arwen Myers; Ten full moons for Northwest Art Song; Wie der Katz mit der Maus for fEARnoMUSIC; Growing for Portland Piano International; as well as a recording project of her work Only in falling with Resonance Ensemble. Among her commissions are works for Voices of Ascension, Resonance Ensemble, Five Boroughs Music Festival, Lucy Shelton and Eighth Blackbird, Sequitur, PRISM Saxophone Quartet, American Opera Projects, Wet Ink Ensemble, Outer Voices Festival, and cellist Ha-Yang Kim. Other groups who have performed her music include The Julians; Friends of Rain; Electrogals; Del Sol String Quartet; Peabody Trio; and many singers, including Hai-Ting Chinn, Jesse Blumberg, Blythe Gaissert, Hannah Penn, Anna Haagenson, Alissa Rose, Jennifer Aylmer, Kristin Norderval, and William Ferguson.
Renée has written chamber, orchestral, choral and electronic pieces, as well as music for video and dance, including collaborations with Ten Tiny Dances in Portland, TRIP Dance Theatre in Los Angeles, Group Motion in Philadelphia and video artist Christine Sciulli in New York City. Renée has also ventured into theater, with long-time friend and collaborator, Hai-Ting Chinn, with Science Fair, a staged vocal recital produced by HERE Arts Center in New York City.
Her honors include a grant from the American Music Center for her oratorio Orpheus. Eurydice. Hermes., a Charles Ives Scholarship from the American Academy of Arts and Letters, and the Bearns Prize from Columbia University.
She holds B.M. and M.M. degrees in composition from the Eastman and Yale Schools of Music, respectively. Her earliest compositional studies began at age twelve at The Walden School, a summer program for young musicians in Dublin, New Hampshire.
Renée currently teaches music composition and theory at Portland State University and Creative Musicians Retreat in New England.
Sam Pluta
Faculty, Creative Musicians Retreat
Sam Pluta is a Baltimore-based composer, laptop improviser, electronics performer, and sound artist. Though his work has a wide breadth, his central focus is on using the laptop as a performance instrument capable of sharing the stage with groups ranging from new music ensembles to world-class improvisers. By creating unique interactions of electronics, instruments, and sonic spaces, Pluta's vibrant musical universe fuses the traditionally separate sound worlds of acoustic instruments and electronics, creating sonic spaces which envelop the audience and resulting in a music focused on visceral interaction of instrumental performers with reactive computerized sound worlds.
As a composer of instrumental music, Sam has written works for Wet Ink Ensemble, the New York Philharmonic, International Contemporary Ensemble, the Warsaw Autumn Festival, Yarn/Wire, Spektral Quartet, and many other groups. His compositions range from solo instrumental works to pieces for ensemble with electronics to compositions for large ensemble and orchestra.
Sam is the Technical Director for the Wet Ink Ensemble, a group for whom he is a member composer as well as principal electronics performer. As a performer of chamber music with Wet Ink and other groups, in addition to his own works, Sam has performed and premiered works by Peter Ablinger, Katharina Rosenberger, George Lewis, Alvin Lucier, Chiyoko Szlavnics, Alex Mincek, Kate Soper, and Eric Wubbels among others.
As an improviser, Sam has collaborated with some of the finest creative musicians in the world, including Peter Evans, Evan Parker, Ikue Mori, Craig Taborn, Ingrid Laubrock, Anne La Berge, and George Lewis. With these various groups he has toured Europe and America and performed at major festivals and venues, such as the Lucerne Festival in Switzerland, the Moers and Donaueshingen Festivals in Germany, Bimhuis in Amsterdam, and The Vortex in London.
Dr. Pluta studied composition and electronic music at Columbia University, where he received his DMA in 2012. He is Associate Professor of Computer Music and Music Engineering Technology at the Peabody Institute of the Johns Hopkins University, where he directs the Peabody Computer Music Studios. From 2011-15 he directed the Electronic Music Studio at Manhattan School of Music and from 2015-2020 he directed the CHIME Studio at the University of Chicago. Sam has been on Walden School faculty since 2001.
Sammi Stone
Director of Operations
Sammi Jo Stone is an oboist and saxophonist from Baker City in rural northeastern Oregon. She holds degrees in music from Williams College in Williamstown, Massachusetts and the University of California San Diego.
Sammi is passionate about learning and teaching music, going on hikes, and knowing which birds are which.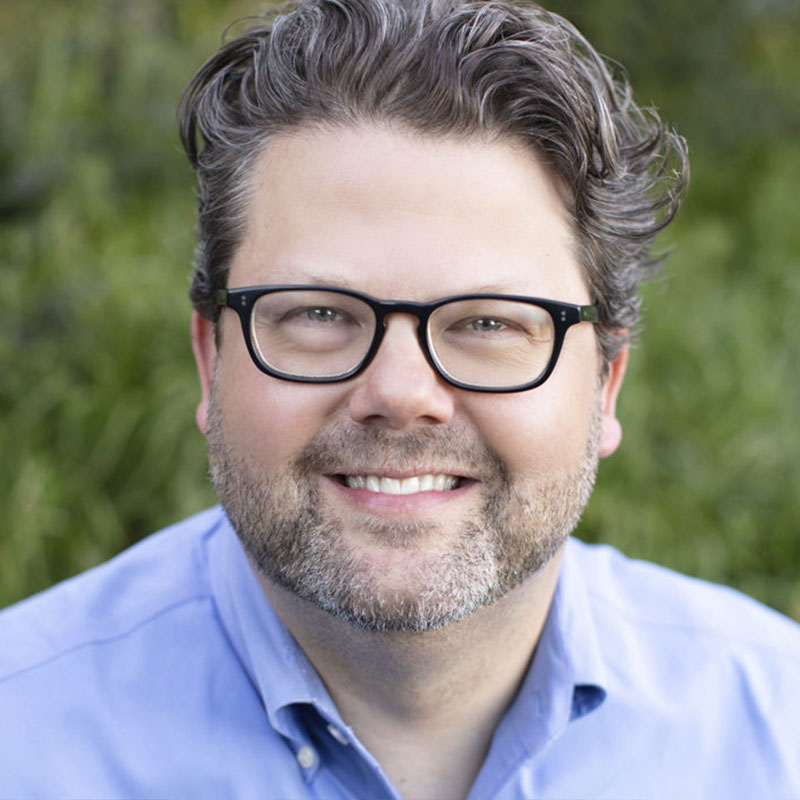 Seth Brenzel
Executive Director & Director, Young Musicians Program
Seth Brenzel, Executive Director, has been associated with The Walden School for more than 30 years. He was fortunate to be a student at Walden for six magical summers (1985-1990), and since 1994, has served the School as a staff member, faculty member, Director of Operations, and as the Associate Director from 1996 to 2003, when he became the School's Executive Director. Since 1995, he has sung tenor with the Grammy Award-winning San Francisco Symphony Chorus, and is currently a professional member of that ensemble.
Seth has served as the co-clerk of the Board of Trustees of the San Francisco Friends School, and in the past, he has served on the boards of The Walden School, Swarthmore College, and Earplay, a San Francisco-based new music ensemble. Seth received his B.A., with degrees in Music and Political Science, from Swarthmore College, where he served as President of the College's Alumni Association. He received an M.B.A. from the Haas School of Business, University of California, Berkeley, with a focus in non-profit management and marketing; he has also served on the Haas School's Development Council. He is a 2012 graduate of Leadership San Francisco, where he serves as an alumni advisor.
Prior to becoming Walden's first full-time Executive Director, Seth worked part-time for Walden during the year and held positions as a senior consultant at Deloitte Consulting, in marketing and public relations at the San Francisco Symphony, and led both the marketing and the enterprise sales teams for an internet software company, now part of Adobe. When not at Walden, Seth lives in San Francisco with his husband, Malcolm Gaines, and their daughter, Cora.
Ted Moore
Technical Director, Creative Musicians Retreat
Ted Moore (he / him) is a composer, improviser, and intermedia artist whose work fuses sonic, visual, physical, and acoustic elements, often incorporating technology to create immersive, multidimensional experiences.
After completing a PhD in Music Composition at the University of Chicago, Ted served as a postdoctoral Research Fellow in Creative Coding at the University of Huddersfield as part of the FluComa project, where he investigated the creative potential of machine learning algorithms and taught workshops on how artists can use machine learning in their creative music practice. Ted has continued offering workshops around the world on machine learning and creativity including at the University of Pennsylvania, Center for Computer Research in Music and Acoustics (CCRMA) at Stanford University, and Music Hackspace in London.
Ted's music has been presented by leading cultural institutions such as MassMoCA, South by Southwest, The Walker Art Center, and National Sawdust and presented by ensembles such as Talea Ensemble, International Contemporary Ensemble, the [Switch~ Ensemble], and the JACK Quartet. Ted has held artist residences with the Phonos Foundation in Barcelona, the Arts, Sciences, & Culture Initiative at the University of Chicago, and the Studio for Electro-Instrumental Music (STEIM) in Amsterdam. His sound art installations combine DIY electronics, embedded technologies, and spatial sound have been featured around the world including at the American Academy in Rome and New York University.
Computational thinking and digital tools enrich all aspects of Ted's work, which has been described as "an impressive achievement both artistically and technically" (VitaMN). Creative coding spans the aural, visual, and procedural aspects of his practice revealing musicality in data and computation. Using tools such as SuperCollider, Max, C++, openFrameworks, Python, and  computer vision and machine learning algorithms, Ted codes custom software for generative composition and live performance that intimately connect gesture and form across various media.
Ranging from concert stages to dirty basements, Ted is a frequent improviser on electronics and has appeared with dozens of instrumental collaborators including on releases for Carrier Records, Mother Brain Records, Noise Pelican Records, and Avid Sound Records. Described as "frankly unsafe" by icareifyoulisten.com, performances on his custom, large-scale software instrument for live sound processing and synthesis, enables an improvisational voice rooted in free jazz, noise music, and musique concrète.
Ted currently lives in New Haven, Connecticut, but might also be found hiking in West Rock State Park or on the side of a mountain in Summit County Colorado.