Our faculty and staff are committed to developing the next generation's composers, performers and arts advocates.
Faculty and staff take an active role in Walden's community life by living alongside the students in dormitories. They eat meals together, participate in various school-wide recreational activities, and share the tasks that maintain the school and assure the safety of all it members. Our philosophy is that by participating together in all levels of community life, faculty, staff, visiting artists, and students can create an environment where close relationships develop and creativity flourishes.
Outside of the summer session, our leaders are distinguished in the fields of composition, theory, arranging, performance, pedagogy, arts administration, and arts advocacy. Our staff holds degrees from institutions such as the Eastman, Mills College, Yale University, Williams College, University of Washington, Luther College, New England Conservatory, College of Wooster, University of Michigan, Peabody Conservatory, Northwestern University, Columbia University, Oberlin College Conservatory, University of California, Swarthmore College, University of Southern California, SUNY-Buffalo, University of Cincinnati Conservatory, SUNY-Stony Brook, New England Conservatory, Harvard University, and Duke University.
---
Meet the 2023 Young Musicians Program Faculty & Staff
Stay tuned for more announcements of faculty and staff at this year's program.
Brianna Mosley

Carlos Henrique Pereira

Chris Wild

Colin Roshak

Dahlia Riddington

Douglas Hertz

Eliza Brown

Emi Ostrom

Francesca Hellerman

Jeff Dutter

Kari Francis

Kittie Cooper

Lila Meretzky

Lukáš Janata

Luke Schroeder

Nate Trier

Nicholas Emerson

Ross Karre

Sammi Stone

Samuel Lord Kalcheim

Seth Brenzel

Theo Trevisan

William Hawkins
Brianna Mosley
Staff, Young Musicians Program
Bri
Mosley (she/they) is a music student at the College of Wooster in Ohio where she is currently studying Vocal Performance and Psychology. Her musical repertoire is a culmination of a variety of vocal styles including jazz, pop, opera, musical theatre, and art song. For her senior thesis in 2024, she will be creating a narrative recital following the evolution of jazz from Black creation to the popular American style we know today. It will be a multimedia recital culminating music production, imagery, and lecture.
She has performed in a number of settings including with the campus's Jazz Ensemble and Chorus, as well as with the Cleveland Orchestra Chorus for the Blossom Musical Festival and Winter Seasons. In addition, she has taken part in a number of acting roles including Chicago (Velma), Shrek: the musical (Fiona), The Little Mermaid (Flotsam), Beauty and the Beast (Belle), and You're a Good Man, Charlie Brown (Schroeder). Of which, she has received a Dazzle Award for Best Supporting Actress through Playhouse Square and the Stanislavsky Award for an exceptional performance in a leading role.
Bri
attended the Walden Young Musicians Program in 2019 as a rising senior in high school, where she created her first vocal composition. She has continued to complete small written projects for courses within her bachelor's program and is excited to support young aspiring music students following this journey as a staff member. While she loves performing and creating music amongst ensembles, she hopes to achieve her Masters in Social Work and be able to keep music as a side career she can pursue and enjoy for the rest of her life.
Carlos Henrique Pereira
Carlos Henrique Pereira is an accomplished composer, performer, educator, and music producer. Alongside his thriving career as a musician, he has been deeply committed to educating students since the age of 18 when he began teaching at the music conservatory in his hometown. Carlos draws from his extensive studies in classical music, Brazilian music, popular music, and jazz to enrich his teaching, exposing his students to a diverse range of musical styles. He firmly believes in the inherent musicality of every child and sees it as his duty to nurture and develop their musical abilities. Carlos's teaching approach focuses on instilling joy and fun into music, fostering a sense of accomplishment through personalized and attainable goals for each student.
Carlos's journey as a composer started at a young age, and despite the absence of formal training, he made history by becoming the youngest composer to have a work selected for the Brazilian Contemporary Music Biennial in Rio de Janeiro in 1983. His compositions were featured alongside those of renowned Brazilian modern composers. Throughout his career, Carlos has composed and recorded four albums of original compositions, with his fifth album currently in progress. His musical contributions have garnered numerous awards and recognition. Notably, Carlos has composed and arranged music for various dance companies in New York and has performed at venues such as Carnegie Hall and Merkin Hall. He has had the privilege of collaborating with many esteemed jazz artists. During his time in New York, Carlos also produced a diverse catalog of original music that has been featured in numerous movies and TV shows worldwide.
In 2009, Carlos received a grant in Brazil to compose his third album, titled "Minas, Gerais," which was released in 2011. Dedicated to his home state, the album received widespread acclaim from critics and fans, earning a nomination for the 24th Brazilian Music Awards.
Since relocating to California, Carlos has captivated audiences through various performances, including appearances at the Healdsburg Jazz Festival and the Blue Note in Napa. His musical endeavors have been acknowledged and supported by organizations such as the San Francisco Friends of Chamber Music, where he was awarded the 2016 Music Grant Program, and Creative Sonoma, which honored him with the 2019 Next Level Grant award. Carlos takes immense pride in being a father to his nine-year-old son and eleven-year-old daughter, whom he affectionately considers his favorite students.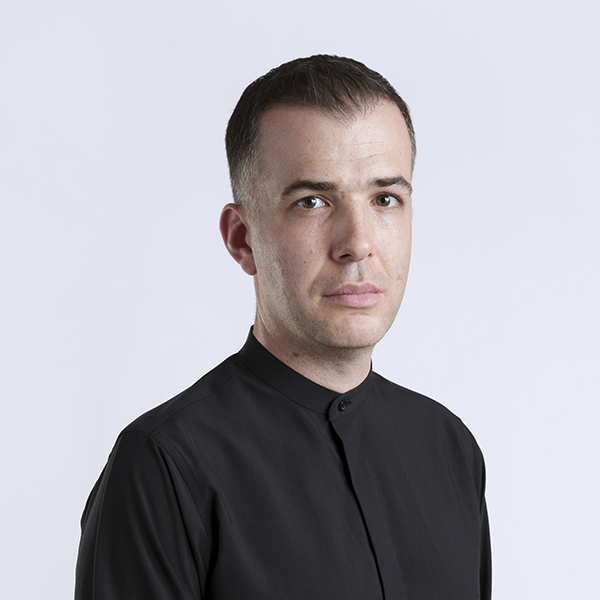 Chris Wild
Faculty, Young Musicians Program
Chris Wild's performances have been lauded as "insatiable" (New York Times), resulting from his enthusiastic pursuit of musical connections. A conductor, cellist, and music educator, he now resides in Indianapolis with wife Eliza Brown, where he was recently appointed conductor of the Wabash Valley Youth Symphony. Previously a resident of the Michiana tri-state region, he has served as faculty at Andrews University and the University of Notre Dame, and cellist of the Euclid String Quartet. Recognized for his performances and recordings of contemporary music, he has been a member of the Chicago-based Ensemble Dal Niente since 2007. Recent performances have taken him to Walt Disney Concert Hall, Millennium Park's Pritzker Pavilion, Symphony Center (Chicago), Teatro Colón (Argentina), and the Palacio de Bellas Artes (Mexico). Chris enjoys a broad range of quality music but is befuddled by Eliza's love for Bad Bunny. In addition to conducting and performing Classical repertoire, recent collaborations have included performances with fiddler Mark O'Connor, improvisations with guitarist Gabriel Datcu, and joining Mannheim Steamroller's holiday tour.
Chris began his cello studies at the age of five in British Columbia, Canada, where he would later win first place in the strings category of the Canadian Music Competition. An active teenager, he filled his days playing varsity sports, keeping his rock band on life support, making award-winning animation videos depicting the life of Bigfoot, and practicing cello scales. In due time, he went on to earn a BM and MM in cello performance and music education from the University of Michigan, and many years later completed his DMA in orchestral conducting at Northwestern University, culminating with his thesis titled "Charles Ives' Three Places in New England: an Interpretation and a Conducting Guide." In addition to performing and teaching, he occasionally creates new episodes for his YouTube channel Great Moments in Orchestral History, and enjoys being a Hoosier with Eliza.
Colin Roshak
Colin Roshak is a conductor, clarinetist and entrepreneur. He completed his bachelors degree at Oberlin Conservatory, and his masters of music at Bard College. In the years between his studies he lived and worked in Alaska, on the ancestral lands of Tlingit, Haida and Dena'ina peoples. In Alaska, Colin played principal clarinet with the Anchorage Opera and Pops orchestras, served as the assistant conductor for the Alaska Youth Orchestras, wrote for the Anchorage Daily News and Anchorage Press, amidst other creative ventures. These include a soundscape ecology internship with the Anchorage Museum, operation of a gluten free pasta business, private clarinet instruction and guest instruction with the Anchorage School District and University of Alaska. Colin spent summers from 2018-2021 as an instructor and administrator with the Sitka Fine Arts Camp on Tlingit Aaní. Colin has founded ensembles ranging from new music ensembles to string orchestras and state-wide community music programs. Under his direction, the Alaska Virtual Symphony provided free weekly music lessons to more than 60 students, ages 5 to 80. The program culminated in a virtual concert and three-part conversation series with Cliburn medalist Daniel Hsu, renowned flutist Kelly Zimba and Grammy Award-winning band Portugal. The Man. Most recently, he founded the Sinfonietta Project at Bard College; an ensemble focused on performing canonical and new modern works, with a focus on student works and entrepreneurship. Colin is a proud student of Richard Hawkins, Tim Weiss, James Bagwell, Kai-Yun Lu and Craig Hay. His day typically begins with a smoothie and his mind often drifts to the Chugach mountains. Colin has strong opinions about salt and pepper, encourages everyone to drink more water and highly recommends Maggie Nelson's The Argonauts. Please read more at colinjroshak.com.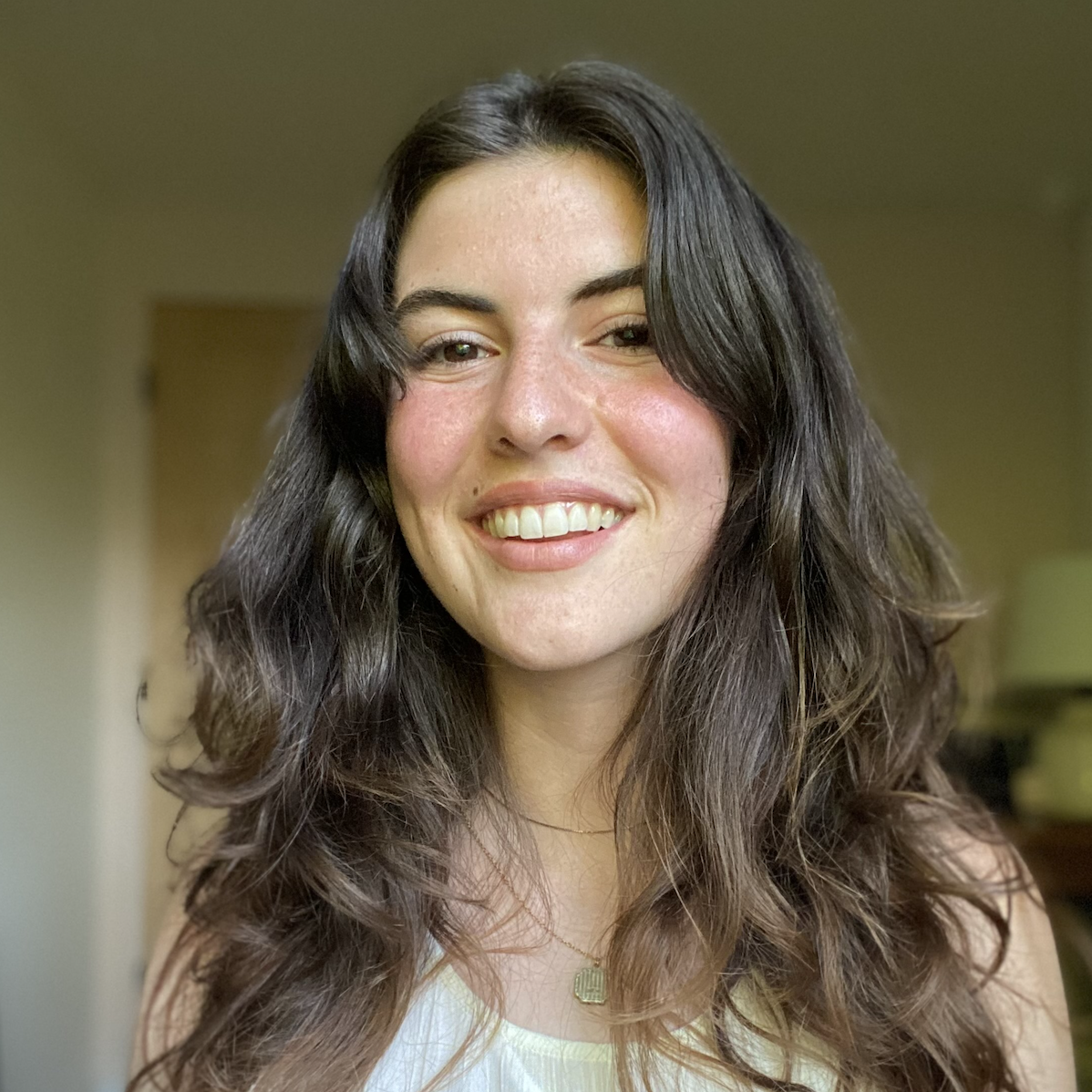 Dahlia Riddington
Staff, Young Musicians Program
Dahlia Riddington is a songwriter, dancer, choreographer, and writer from Western Massachusetts. She just finished her sophomore year at the University of Massachusetts, Amherst where she is pursuing English, Music, and Dance. She plays and writes on the piano, guitar, percussion, and voice. Her love and focus in music is centered in improvisation and songwriting collaboration. When she is not making music with friends, you can find her in the outdoors- hiking and mountain climbing. She attended Walden as a student in 2015-2016, and is overjoyed to be returning as staff member this summer!
Douglas Hertz
Leadership Team, Young Musicians Program
Douglas Hertz (b. 1993) is a composer, educator, and multi-instrumentalist based in Queens, NY. He first became involved with The Walden School as a Young Musicians Program student in 2010 and has since held staff and faculty roles at both the Young Musicians Program and Creative Musicians Retreat.
As an educator, Hertz specializes in teaching musical creativity through composition, improvisation, movement, music theory, singing, and instrumental studies. He has taught in Ann Arbor, Michigan's public schools, with the New York Philharmonic's Very Young Composer's Program, and at the Thurnauer School of Music in New Jersey, where he is co-chair of the Composition and Creative Musicianship Program. An aspiring public school music educator, he is working towards his New York State K-12 music education license and advanced certificate in music education at Brooklyn College.  He additionally earned his B.A. in music from Bard College a M.M. in music composition from the University of Michigan.
Hertz's compositions have been heard around the United States and abroad, having been recently programmed by the GAIDA Festival (Lithuania), Aries Composers Festival, Midwest Composers Symposium, PASIC, Nief Norf Summer Festival, Atlantic Music Festival, the Dynamic Music Festival, Bard College's Music Alive series and the Deer Valley Music Festival. He has also held recent residencies with the Gabriela Lena Frank Creative Academy of Music and Periapsis Music and Dance. He is also an avid collaborator, having worked recently with choreographers Al Evangelista and Janice Rosario, visual artist Lizzy Chiappini, and performance group, Call Your Mom.
Eliza Brown
Faculty, Young Musicians Program
Composer Eliza Brown attended The Walden School as a YMP student from 2000-2002, and has held many roles in the community in subsequent summers, including staff, faculty, and leadership team. Eliza's compositions have been performed by leading interpreters of new music (including Ensemble Dal Niente, Spektral Quartet, ensemble recherche, International Contemporary Ensemble, Network for New Music, Ensemble SurPlus, and Quince Contemporary Vocal Ensemble), heard on stages throughout the USA and abroad, and released on the Navona and New Focus labels, among others.
Eliza's music, described as "delicate, haunting, and introspective" by Symphony Magazine, is frequently intertextual, opening dialogues with pre-existing pieces of music, historical styles, field recordings, non-musical artworks, and other artifacts. It is also often interdisciplinary: Eliza has collaborated with practitioners of theater, dance, architecture, poetry, visual art, film, and the sciences, frequently taking on artistic and organizational roles in addition to "composer." Building intentional, project-specific collaborative processes, with attention to the ethical and equity issues of artistic industries and infrastructures, is an essential part of Eliza's practice. The monodrama The Body of the State, co-created with six women incarcerated at Indiana Women's Prison, was commissioned and premiered by Ensemble Dal Niente in October 2017; current projects include Theorem, an interdisciplinary performance work in development with a collective of artists representing many fields, and The Listening Year, a work in progress for New Morse Code based on a year of weekly field recording at Indiana's Big Walnut Creek. Recent commissioners include a.pe.ri.od.ic, Quince Contemporary Vocal Ensemble, Spektral Quartet and Scrag Mountain Music, Philadelphia Sinfonia, pianist Clare Longendyke, and Classical Music Indy.
Eliza is an Associate Professor of Music at DePauw University in Greencastle, IN, and was recently awarded DePauw's 2023 Fisher Fellowship for The Listening Year. Eliza holds a B.Mus. in composition from the University of Michigan and a D.M.A. in composition from Northwestern University.
Emi Ostrom
Faculty, Young Musicians Program
Emi Ostrom (they/she) is a Brooklyn-based oboist, singer and composer fascinated by paradoxes: historicity in contemporary music, spiritual atheism and the surprising humanity of algorithms. Their work deals with the merging of new and old, and the places where distinctions dissolve.
Emi has performed on four continents, and spent several years living abroad in Japan and England. Her oboe playing was once said to "melt our hearts" (New Zealand Herald). She has performed with renowned period-instrument orchestras including Juilliard415, Les Arts Florissants, Philharmonia Baroque, The American Classical Orchestra, Bach Vespers at Holy Trinity, Yale Camerata and Upper Valley Baroque. As a singer, she holds a mezzo-soprano position at St James Church and has collaborated with many choirs including Medieval Women's Choir, Emerald Ensemble, Mägi Ensemble, Vox Anima, and St James Cathedral Cantorei.
Emi can be heard performing the English horn solo on "The Sneetches" album with Oberlin Orchestra, and oboe on prog rock album "The Return" by Deep Energy Orchestra. She has sung the National Anthem at a Mariners game, played with funk bassist Evan Flory-Barnes, and performed in a Classical wind quintet for GEMS Midtown Concerts. With Juilliard415 she performed regularly at Lincoln Center, the Philharmonie de Paris, the Royal Conservatory of the Hague, Music Before 1800, and on a national broadcast by Early Music America. Emi embraces the joy of composing-performing. Her compositions have been performed by Juilliard Double Visions, Hub New Music, Corvid Ensemble, Deixis Ensemble, Les Chanterelles, and Warp Trio, and her own recitals at Oberlin and Juilliard.
As an educator, she is on faculty at the Walden School, teaching courses in musicianship and composition. She has worked at Juilliard's Music Advancement Program as oboe fellow, lecturer and teaching assistant; tutored music theory for Juilliard Extension, and coached oboe students for the Seattle Youth Symphony. Emi holds bachelor's degrees in neuroscience and oboe performance from Oberlin, a master's in vocal performance from University of York and a master's in historical performance from Juilliard. In her spare time Emi enjoys collecting instruments. Her growing family includes a newly restored 19th-century oboe and English horn, 2-key baroque oboes and a baroque oboe d'amore, an 8-key Classical oboe, a modern oboe, a baroque alto recorder, and a 3D-printed Renaissance cornetto. She hand-makes all of her reeds and usually keeps at least four types of oboe reeds on hand.
Francesca Hellerman
Staff, Young Musicians Program & Creative Musicians Retreat
Francesca Hellerman is a composer whose works joyfully uncover the tactile richness of gestures and sounds made by instruments, electronics, and found objects alike. Her work has been performed by ensembles including the PRISM Quartet, the International Contemporary Ensemble, the Boston Philharmonic Youth Orchestra, and the Walden School Players. As an undergraduate at Williams College, she composed for and performed with the Williams Percussion Ensemble and the Williams Chamber and Concert Choirs. She also studied piano and voice and co-directed the education and outreach portions of Williams' I/O Fest, an annual celebration of new music at the college. After graduating from Williams this June, she will begin Master's study in music composition with Sky Macklay at the Peabody Institute of the Johns Hopkins University. Originally from Montreal, Canada, Francesca fell in love with composition at The Walden School's Young Musicians Program, which she attended as a student for eight summers and where she is thrilled to have returned as a staff member. When she is not composing, Francesca enjoys cooking, knitting, interacting with cats, and going on long walks.
Jeff Dutter
Staff, Young Musicians Program
Jeff
Dutter is an educator, performer, and producer from southern Connecticut. He recently obtained a B.A. in Music from the University of Virginia, where he was a singer, beatboxer and arranger for the Hullabahoos a cappella group, a producer for the Rap Lab, and a performer with the Mobile Interactive Computer Ensemble (MICE). As a student he worked in the fields of ecoacoustics, photosonic composition, contact improvisation, and sound curation. He has had the privilege of performing on a number of stages, from the Grand Ole Opry in Nashville to the Virginia Men's Basketball locker room for Pharrell Williams and family.
Jeff
spent previous summers working for YMCA Camp Woodstock as a counselor and unit director. In April, he completed his first season as a full-time ski instructor in Vermont. In his down time, he learns to play the djembe, piano, and guitar. When not wrapped in musical pursuits, he can be found climbing, biking, paddleboarding, and dancing in his room.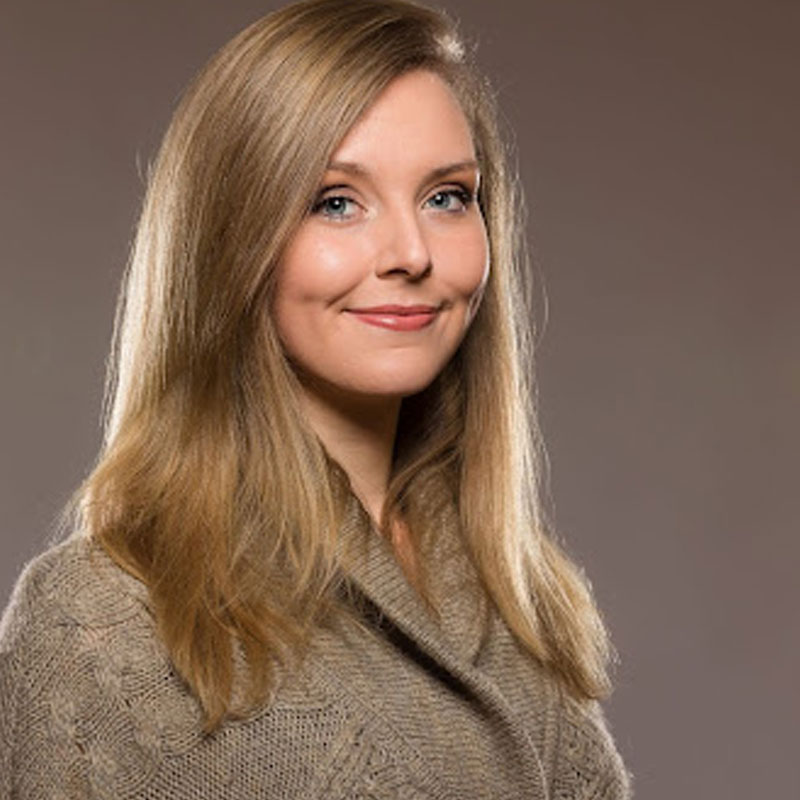 Kari Francis
Choral Director, Young Musicians Program
Kari Francis (she/her) is a vocalist, arranger, and choral music educator who has shared the stage with Imogen Heap, competed on Season 3 of NBC's The Sing-Off with Kinfolk 9, and can be heard beatboxing on Grammy Award-winning pianist-composer Cory Smythe's album Accelerate Every Voice. Currently a choral conducting doctoral student in the Sacred Music program at the University of Notre Dame, her past teaching includes choral arranging, ear training, music theory, and directing vocal ensembles at the College of Saint Rose, Mannes School of Music, CUNY Hunter College, and Teachers College Columbia University. Kari was previously a conducting fellow with the Young People's Chorus of New York City and has taught in NYC public schools as a Midori & Friends vocal teaching artist. Her writings on contemporary a cappella have been published by GIA Music and NATS, and she frequently leads workshops on arranging, vocal percussion, and group vocal improvisation at music festivals and conferences around the world. Kari holds degrees in music education from the Eastman School of Music, Teachers College Columbia University, and music theory/composition from the University of California, San Diego. Her research interests include choral improvisation, collaborative learning, and popular music in the choral classroom.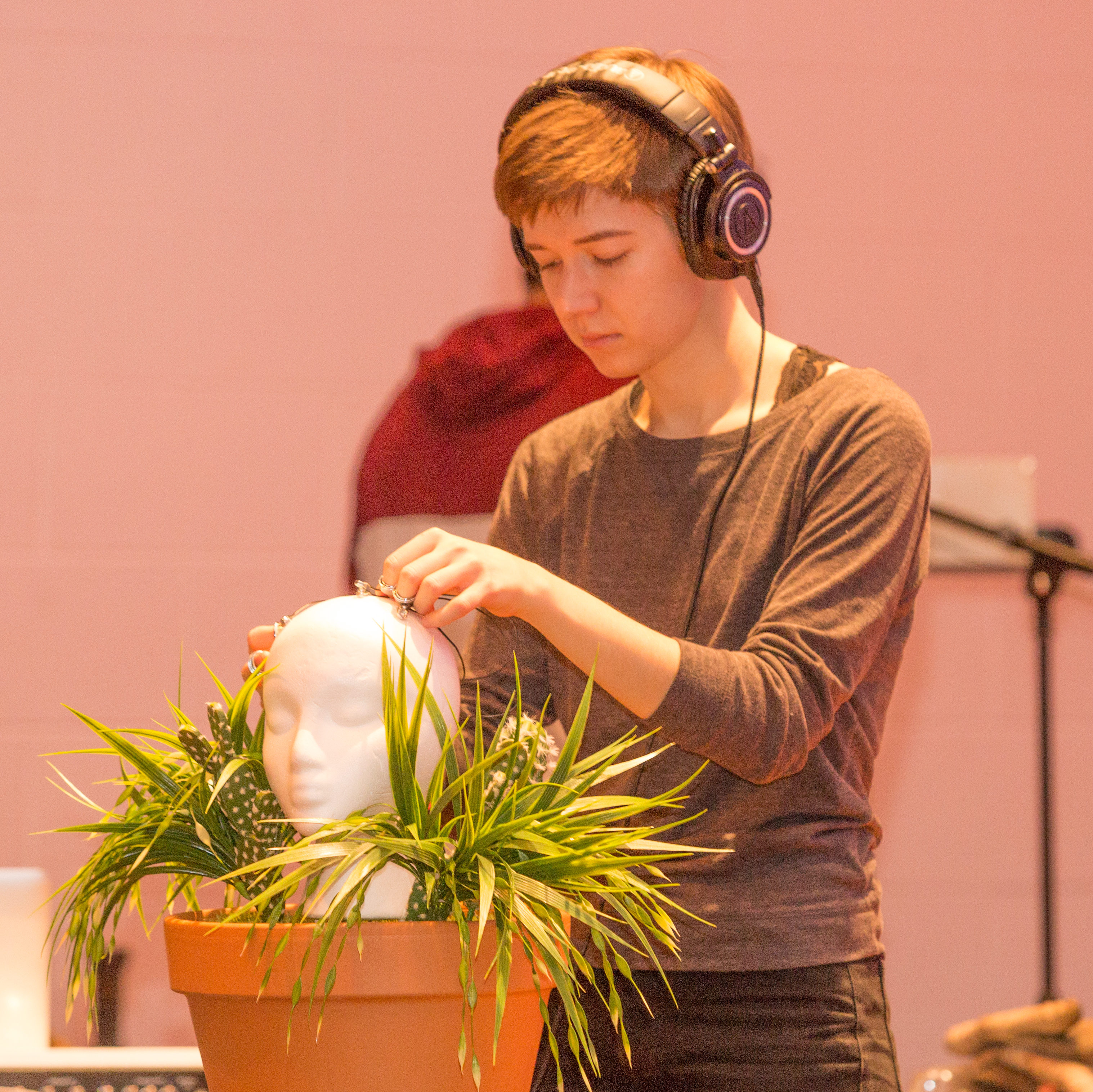 Kittie Cooper
Director of Composers Forums
Faculty & Academic Dean, Young Musicians Program

Kittie Cooper is a sound and intermedia artist, performer, and educator based in Vancouver, BC. She makes work that explores the spectrum between silliness and seriousness, and in particular where those two things overlap with spookiness. Much of Kittie's work looks at the messy insides of people, places, and things. Their work has been called "highly original and wonderfully fun". They are interested in text and graphic scores, improvisation, and DIY electronic instruments. They have performed and presented at a variety of festivals across the United States and Canada, and perform regularly as a guitarist, electronic musician, and improviser. 
Kittie's music has been commissioned and performed by International Contemporary Ensemble (ICE), Ensemble Dal Niente, Splinter Reeds, Popebama, and Warp Trio. She serves as Director of Composers Forums, Academic Dean, and Faculty for The Walden School Young Musicians Program—this will be Kittie's tenth summer working at Walden! They hold a BM from Northwestern University in music education and guitar performance, and an MEd in teaching students with visual impairments from George Mason University. They are currently working toward an MFA in interdisciplinary arts at Simon Fraser University. They also like ghost stories, chili, and cats.
You can find more information and documentation of Kittie's work at kittiecooper.com.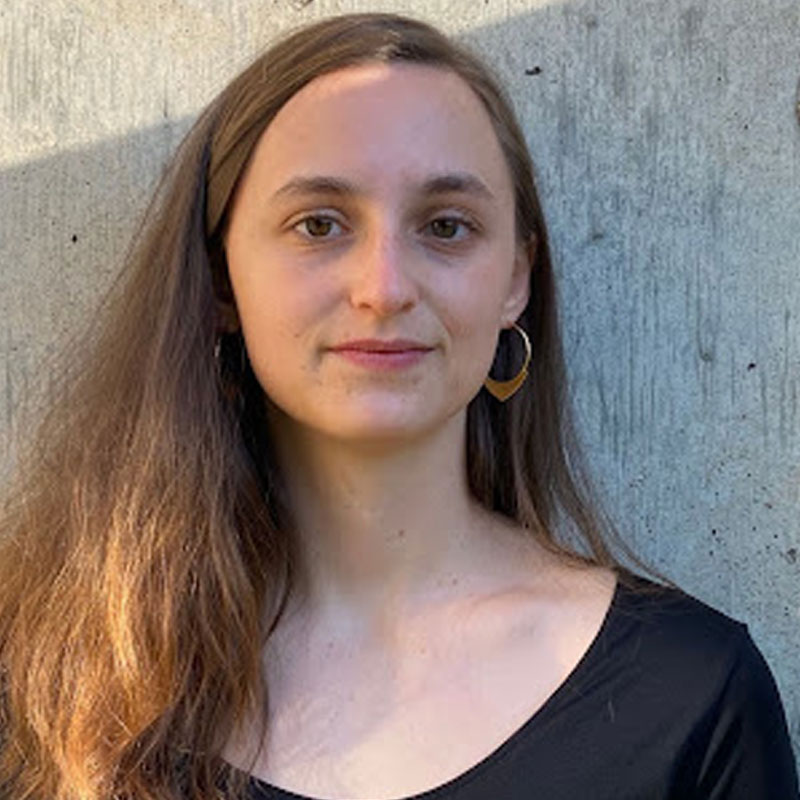 Lila Meretzky
Faculty, Young Musicians Program
Lila Meretzky is a composer, educator, and visual artist born and raised in New York City.  She works primarily in chamber, vocal, electronic, and electroacoustic mediums, as well as in music for dance, film, and installation.  Her work is often concerned with (the warping of) memory and language, and subjective experiences of time.  Recent and ongoing collaborations include new works for Sandbox Percussion, Unheard-of//Ensemble, icarus Quartet, Omer Quartet, and the Yale Philharmonia, and for the dance companies New Dialect, X-Contemporary Dance, and the Nashville Ballet.  Her film work includes scoring the 2022 documentary A Climate of Anxiety. As a critic, her writings have been published on the arts blog ArtsNash and she has been featured on the radio at WXNA Nashville.  As an educator, she has taught composition and musicianship at the Walden School in Dublin, New Hampshire and the W.O. Smith Music School in Nashville, Tennessee, and with Yale's Music in Schools Initiative. She has also taught composition and was a teaching fellow in music technology in the music department at Yale College. Lila has attended such festivals as the Next Festival of Emerging Artists, Cortona Sessions for New Music, and Bang on a Can Summer Festival. At Bang on a Can, her works were performed as part of the first LOUD Weekend Festival at Mass MoCA in July 2021. Her other pursuits include performing as a singer and pianist, and making noise on her laptop and accordion.
Paper collage is Lila's primary visual medium, and her work has been featured in Off Latch Press' inaugural Off Latch Zine.
Lila is a graduate of the Blair School of Music at Vanderbilt University, where she co-founded the new music concert series A Humming Under My Feet. She also holds an MM and MMA from the Yale School of Music. 
Lukáš Janata
Faculty, Young Musicians Program

Lukáš Janata (b. 1995)  is a Czech composer, performer, and educator. His music has been widely performed in his native country and many countries throughout the world. He has received numerous commissions, most notably by the San Francisco Symphony, the San Francisco Symphony's SoundBox, New York Cantori, Punkt Contemporary Choir, Aries Percussion Ensemble, and the Jablonova Youth String Orchestra (for the occasion of Concerto Bohemia held in Prague).  He will serve as Composer in Residence for the International Orange Chorale, San Francisco, in the 2021-2022 season.
Lukáš' composition mentors include  John Corigliano, David Conte (MM '19, San Francisco Conservatory Of Music), and Otomar Kvěch (DiS (BA) '17, Prague Conservatoire,) He has participated in masterclasses with composers George Lewis, Allain Gaussin, Liviu Marinescu, Dimitris Maronidis, Michel Merlet, and Ériks Ešenvalds, and is collaborating on various projects with a composer Nico Muhly, and conductors Ragnar Bohlin and Mark Shapiro. Lukáš began his musical activities as a choral singer with the award-winning children's choir Severáček, participating in performances in many European countries. He sings in the San Francisco Symphony Chorus and is a cantor and bass section leader for St Monica's Catholic Church. He has served as a visiting artist and lecturer at the Millennium School, the California State University, East Bay, (with Tin Yi Wong,) New York University. He currently teaches at the San Francisco Conservatory Of Music. He has taught piano and music education at the Willow Creek Academy, Mid Peninsula Music Academy, and the California Conservatory of Music. Lukáš will be on the composition faculty at the Walden School for the summer 2021.
Lukáš is an enthusiastic advocate for the performance of new music. He is the founder and Artistic Director of Mouthscape, a chamber choir based at the San Francisco Conservatory of Music, which focuses on championing new works by SFCM students, alumni, and faculty composers. In 2014 he was a founding member of Punkt, a contemporary chamber choir based at the Prague Conservatoire. 
The young composer is also a passionate hiker and had biked across Europe.
Luke Schroeder
Staff, Young Musicians Program & Creative Musicians Retreat
Luke was born in Fairbanks, Alaska, but grew up and currently lives in Wichita Falls, Texas. In the fall, Luke will be entering his Senior year at Texas Tech University, where he majors in Music Education.  He hopes to become a teacher one day and share his passion for music with his students.  At Texas Tech, Luke plays Viola in the University Symphony Orchestra, Ensemble Bravura, and New Music Ensemble.  He has played with the Wichita Falls Symphony Orchestra as well. Luke also works for the Texas Tech String Project. String Project is an organization funded by Texas Tech University that allows string music education students to teach beginner string players. Luke enjoys listening to a wide range of music and spending time with good friends.  His hobbies include collecting records, discovering different coffee shops, and watching sports.  Luke is looking forward to a fun and exciting summer at Walden!
Nate Trier
Faculty & Academic Dean, Young Musicians Program
Nate Trier is a composer and producer, based just outside of New Haven, CT, who creates electronic music that features lyrical piano and accordion melodies over churning soundscapes of buzzing drones, fuzzy drums, and crackling static. He describes his music as "classical ambient beats;" others have described it as  "quite engrossing" (KFFP) and "like looking into your soul" (Raighes Factory). His music has travelled worldwide: abstract visual artist Sergei Petrov used Trier's music for installations in Zelenograd, Russia, and the 48th International Summer Course for New Music in Darmstadt, Germany distributed a recording of Trier's fixed-media piece, "Serial Parameter Shift," to attendees. Trier has released several collections of electronic music, including singles, EP's, and albums.
Nicholas Emerson
Staff & Assistant Technical Director, Young Musicians Program

Nicholas Emerson is a composer, producer, teacher, and guitarist, from Portland, OR and currently teaches at Reed College and Portland State University. He studied music production composition with Renée Favand-See at Portland State University and has a BS in Sonic Arts & Music Production. He is very active in the local classical music scene, helping to cultivate the incredible wealth of youth talent in the Pacific Northwest, and is involved with organizations including Fear No Music Young Composers Project, Youth Music Project, Metropolitan Youth Symphony, Northwest Children's Theater & School, and many others. He has experience composing chamber music, vocal music and recently premiered a concerto for guitar and orchestra with local guitarist David Tutmark and the Tillikum Chamber Orchestra.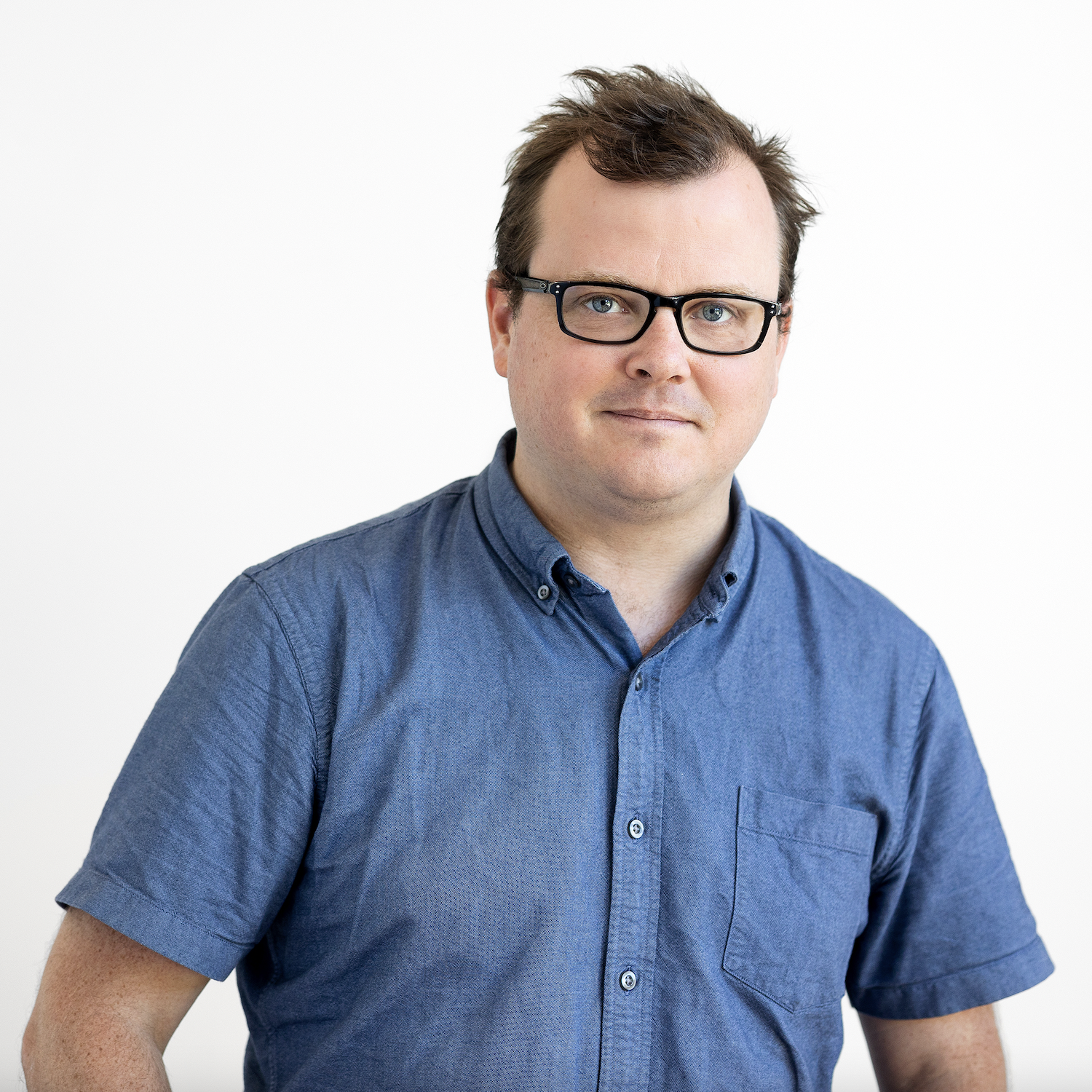 Ross Karre
Technical Director, Young Musicians Program
Ross Karre (he/him b. 1983 in Michigan) is a percussionist, filmmaker, and producer based in Oberlin, OH and New York City. He is the associate professor of percussion at Oberlin Conservatory. After completing his Doctorate in Music at UCSD with Steven Schick, Ross formalized his visual studies with a Master of Fine Arts. He is a percussionist for the International Contemporary Ensemble where he was artistic director from 2016 to 2022. He has performed regularly with red fish blue fish, Third Coast Percussion (Chicago), and Yarn/Wire (NYC). He has performed at major festivals all over the world, including the Mostly Mozart Festival (NYC), the Holland Festival (Netherlands), Ojai Festival (CA), LA Phil Noon to Midnight, Lucerne Festival, Taipei International Percussion Festival, Big Ears (TN), MONA FOMA (Tasmania), Diskotek (Greenland), and Music Today Biennial (Brazil). 10.67 Cycles, Karre's solo album featuring the music of Ash Fure and Pauline Oliveros, is available on Bandcamp. His video design work has been presented all over the world in prestigious venues such as the Kulturkirche Liebfrauen Duisburg, Muziekgebouw Amsterdam, BBC Scotland, Western Front, MCA Chicago, the Park Avenue Armory, the Kennedy Center, The Kitchen, Roulette Intermedium, Miller Theatre at Columbia University, and the National Gallery of Art. Karre's archival documentary and documentation work preserves unique moments in the creative processes of Claire Chase, Pauline Oliveros, Steven Schick, Matthias Kaul, Fritz Hauser, and creative collaborations of Third Coast Percussion, Yarn/Wire, ICEensemble, Mount Tremper Arts, Baryshnikov Arts Center, and the Oberlin Percussion Group.
Sammi Stone
Director of Operations
Sammi Jo Stone is an oboist and saxophonist from Baker City in rural northeastern Oregon. She holds degrees in music from Williams College in Williamstown, Massachusetts and the University of California San Diego.
Sammi is passionate about learning and teaching music, going on hikes, and knowing which birds are which.
Samuel Lord Kalcheim
Faculty, Young Musicians Program
Samuel Lord Kalcheim (he/him) composes in a variety of styles, old and new, and is dedicated to writing music both emotionally and intellectually satisfying, balancing tender lyricism with tight and complex formal architecture. Building on an expertise in 18th and 19th c. styles and forms, Samuel writes expressive new music for today's sensibilities. Samuel's past collaborations include works for soprano Estelí Gomez, the Delgani String Quartet, University of Oregon's Musicking Conference and the Elsewhere Ensemble. Two more recent works, a solo cello work for Spanish cellist Juan Aguilera Cerezo, and a song cycle based around his own translations of Ancient Greek texts for NYC-based non-binary tenor Kristyn Michele—this project being part of a larger goal to expand the vocal repertoire in creating works for non-traditional voices—were presented on March 3rd at a New York City debut concert, Ancient Wisdom, Emerging Voices: New Music by Samuel Lord Kalcheim, at the Tenri Cultural Institute. This sold-out concert out was given a glowing review in New York Concert Review. An avid proponent of the music of our time, Samuel supports the work of his colleagues as conductor, performer, impresario and teacher. He has taught theory and musicianship courses at the college level for five years, and now teaches composition and theory privately, having developed his own approach based on keyboard harmony and score study.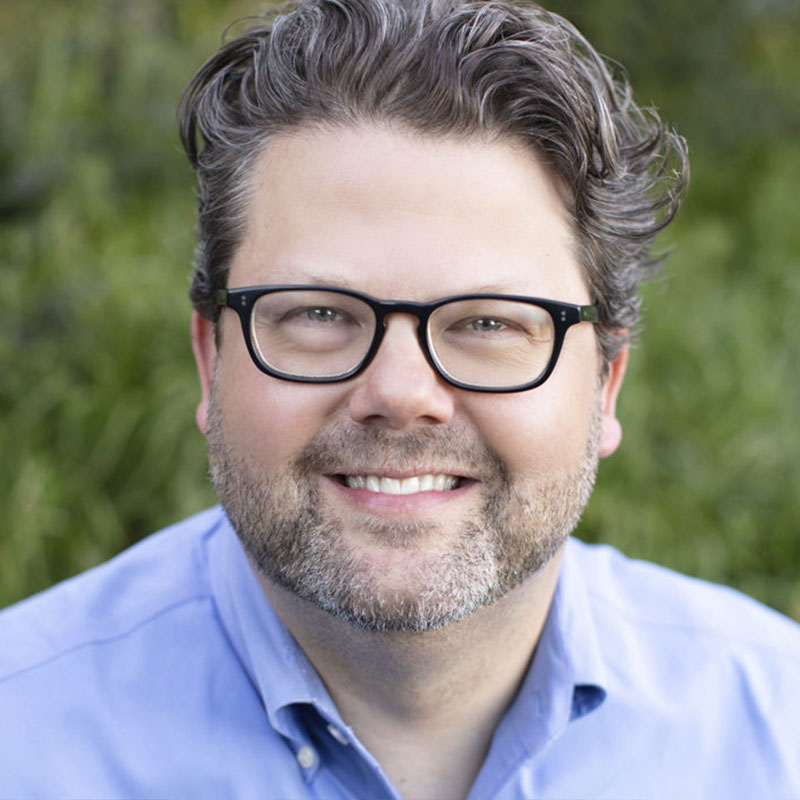 Seth Brenzel
Executive Director & Director, Young Musicians Program
Seth Brenzel, Executive Director, has been associated with The Walden School for more than 30 years. He was fortunate to be a student at Walden for six magical summers (1985-1990), and since 1994, has served the School as a staff member, faculty member, Director of Operations, and as the Associate Director from 1996 to 2003, when he became the School's Executive Director. Since 1995, he has sung tenor with the Grammy Award-winning San Francisco Symphony Chorus, and is currently a professional member of that ensemble.
Seth has served as the co-clerk of the Board of Trustees of the San Francisco Friends School, and in the past, he has served on the boards of The Walden School, Swarthmore College, and Earplay, a San Francisco-based new music ensemble. Seth received his B.A., with degrees in Music and Political Science, from Swarthmore College, where he served as President of the College's Alumni Association. He received an M.B.A. from the Haas School of Business, University of California, Berkeley, with a focus in non-profit management and marketing; he has also served on the Haas School's Development Council. He is a 2012 graduate of Leadership San Francisco, where he serves as an alumni advisor.
Prior to becoming Walden's first full-time Executive Director, Seth worked part-time for Walden during the year and held positions as a senior consultant at Deloitte Consulting, in marketing and public relations at the San Francisco Symphony, and led both the marketing and the enterprise sales teams for an internet software company, now part of Adobe. When not at Walden, Seth lives in San Francisco with his husband, Malcolm Gaines, and their daughter, Cora.
Theo Trevisan
Faculty, Young Musicians Program
Theo Trevisan (b. 1999) is a composer and bass-baritone based in Los Angeles from New Jersey.  His compositions have many influences, including the Renaissance, algorithms, minimalism, and memes, and he primarily draws from 20th-21st century repertoire for voice.
As a child, Theo sang with the American Boychoir School, performing in over 30 states and South Korea with world-class conductors and ensembles.  Theo attended Princeton University for his undergraduate studies, majoring in composition and minoring in computer science and consort singing.  He studied composition with Jeff Snyder, Dan Trueman, Dmitri Tymozcko, and Donnacha Dennehy; voice with Jacqueline Horner-Kwiatek; and conducting with Gabriel Crouch.  He is currently pursuing his Masters in composition at USC Thornton, where he studies with Ted Hearne.
Theo's music has been performed by a wide variety of ensembles and collaborators, including the International Contemporary Ensemble, Mivos Quartet, Antioch Chamber Ensemble, the Walden School Players, Harmonium Choral Society, Princeton University Glee Club and Chamber Choir, Princeton Laptop Orchestra (PLOrk), DJ Sparr, David Friend, Matthew Gold, and Soo Yeon Lyuh.  He has sung with the USC Chamber Singers, the choir of St. James in the City LA, Gallicantus, the Princeton Glee Club and Chamber Choir, and the Princeton Katzenjammers (mixed voice acapella group).  He also has contributed to software development for Dan Trueman's bitKlavier app and Jeff Snyder's Vocodec instrument.
Theo's other interests include bad puns, obscure history, vegetarian cooking, skiing, and strategy games.  Theo has been a part of the Walden community for many years: he attended the Young Musicians Program from 2014-2017, the Creative Musicians Retreat from 2019-2021, and he worked on staff at the Young Musicians Program from 2019-2022.  He is thrilled to be on faculty this summer!  Learn more at theotrevisan.com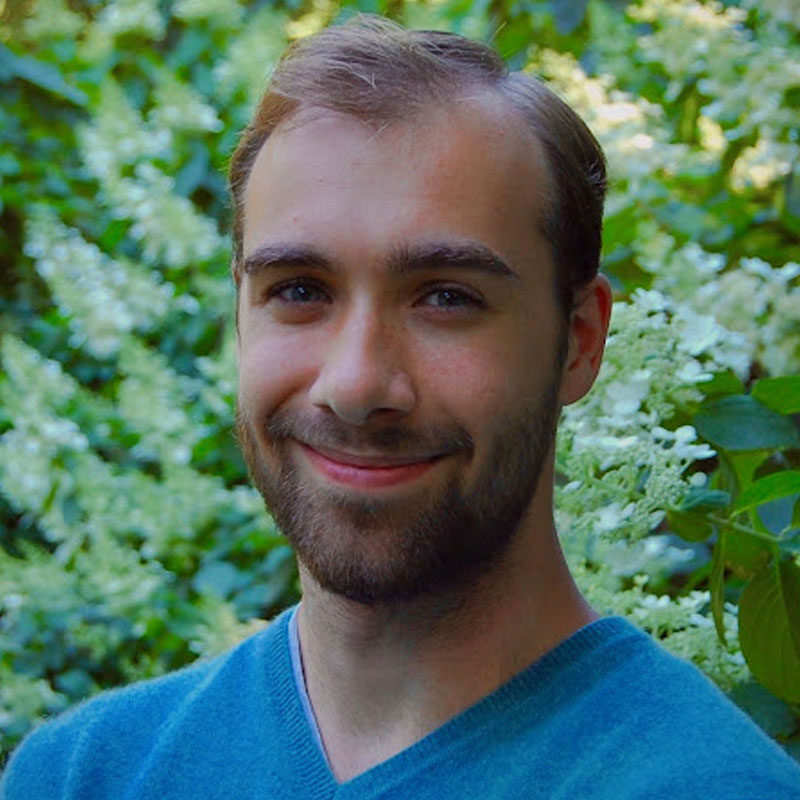 William Hawkins
Staff & Assistant Director of Operations, Young Musicians Program
William Hawkins (b. 1997) is a composer, violist, dancer, and visual artist with a BA in Music from Brown University.  While in college, he found musical inspiration in problem-solving complex mechanisms of the physical world gained from engineering and science courses.  Now he finds inspiration in space exploration and our relationship with nature.