International Contemporary Ensemble (ICE) at Walden
We are so excited to have members of the
International Contemporary Ensemble
performing during The Walden School's 2019 Young Musicians Program at Dublin School. Join us for what will certainly be a thrilling performance!
The International Contemporary Ensemble (ICE) is an artist collective that is transforming the way music is created and experienced. As performer, curator, and educator, the International Contemporary Ensemble explores how new music intersects with communities across the world. The Ensemble's 36 members are featured as soloists, chamber musicians, commissioners, and collaborators with the foremost musical artists of our time. Works by emerging composers have anchored the Ensemble's programming since its founding in 2001, and the group's recordings and digital platforms highlight the many voices that weave music's present.
As always, Walden events are FREE and open to the public.
Location: Louise Shonk Kelly Recital Hall on the campus of Dublin School in Dublin, NH.
Program:
Annea Lockwood: bayou-borne
Anthony Braxton: Ghost Trance Music
Kate Soper: Only the words themselves mean what they say
Osnat Netzer: Not Shy
Anna Thorvaldsdottir: Rain (Regn)
Lu Wang: Ryan and Dan
Performers:
Alice Teyssier, voice
Isabel Lepanto Gleicher, flute
Ryan Muncy, saxophone
Daniel Lippel, guitar
Josh Modney, violin
Lizzie Burns, bass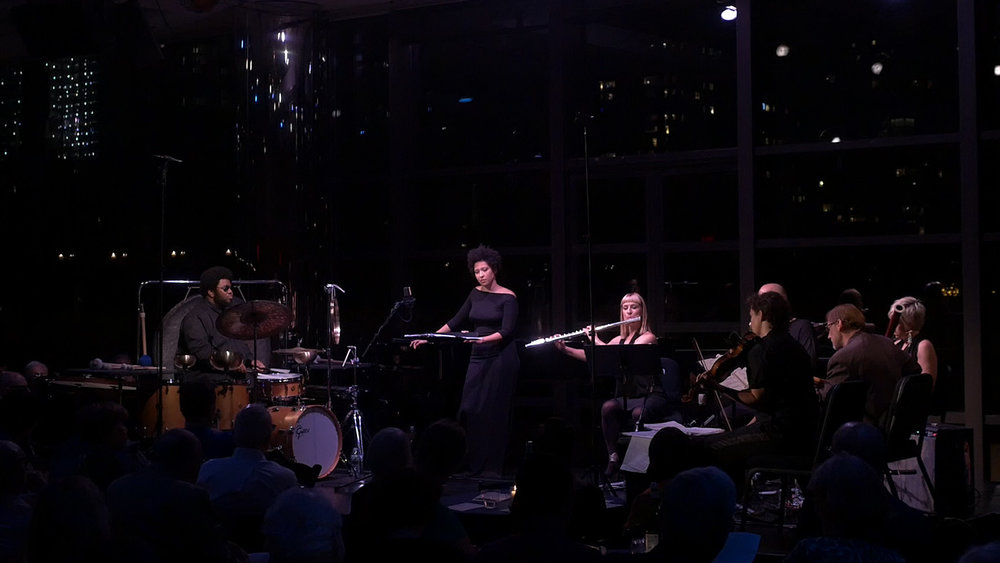 Friday, July 19, 2019
Louise Shonk Kelly Recital Hall at the Dublin School