Walden Online Workshop: Introduction to Synthesis in VCV Rack
Sunday, November 15, 2020
4:00-6:00pm Eastern time
Zoom video call
Have you ever wondered how synthesizers work or where those cool sounds come from? Have you felt like you could make great synthesizer music if you only knew where to start? Have you looked at the prices of synthesizers and been bummed out at the overwhelming expense? Or maybe you have a grasp on synthesis but want to find some new and fun ways to teach it to your students or friends! Well, if any of these sentiments resonate with you, then you should take this workshop.
In this workshop we will use the computer software VCV Rack (free!) to build our own virtual modular synthesizers that will allow us to explore new and exciting sound worlds. We will learn about the basic components of synthesized sound and how these can be sculpted and arranged to create new music. We will learn the fundamental forms of synthesis and discover their creative potential. This workshop is for those who want a fun introduction to synthesis, want to brush up on their fundamentals, or want to learn some new ways of teaching synthesized music. Let's demystify synthesis and make a bunch of fun noise together! No experience necessary!
Enrollment is limited to 15 participants. Register here.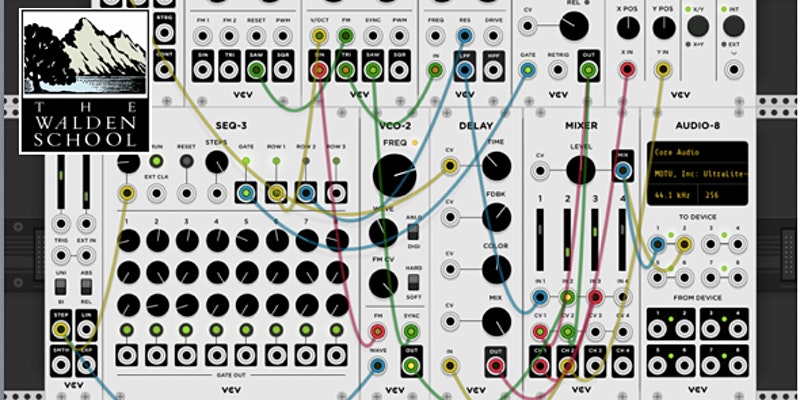 Sunday, November 15, 2020