Message from Seth Brenzel, Executive Director
Dear Walden friend,
Walden's 50th summer has come to a close. It was a joyous one, filled with close mentorship, artistic collaborations, inspired music-making, and creative growth for nearly 100 students ages 9 to 88(!) at our Young Musicians Program (YMP) and Creative Musicians Retreat (CMR). More than 150 original works of music composed by Walden students were premiered on our Concert Series, which was offered free of charge to the public and livestreamed online.
I hope you enjoy this September edition of InterNetzo, which includes a recap of our 2022 YMP, a look at our successful summer fundraising events, a roundup of changes on Walden's Board of Directors, and lots of community news.
Plus, Friday, September 30 is the last day of Walden's fiscal year. Please consider making a gift to our Annual Fund today, so that these amazing summer programs can continue to thrive for generations of creative musicians to come. This year's community of nearly 400 donors (and counting!) made Walden 2022 possible. We simply could not have done what we did this summer without our donors' loyal and generous contributions. On behalf of the entire Walden community, I am so very grateful.
Best wishes,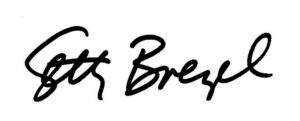 Seth Brenzel
Executive Director
(603) 563-8212
Reflecting on the 2022 Young Musicians Program (YMP)
From Seth Brenzel, Executive Director and Director of YMP
What a summer we had! Walden's Young Musicians Program (YMP) was by many accounts a smashing success. During 2022, 14 teaching faculty, 8 staff, 3 nurses, and 47 students from across the United States, about 50% of whom were themselves alumni of YMP, enjoyed five weeks (or in some cases three weeks) of summer fun, creativity, chorus, musicianship classes, Composers Forums, concerts, and so much more. They composed inventive, exciting music; attended three classes each day (from a schedule of nearly 30 classes); sang in chorus led by our chorus director Kari Francis; created a remarkable musical and artistic community; and made some friends for life. 25 visiting artists presented 24 concerts, composer presentations, open rehearsals, and Composers Forums, during which dozens of exciting new pieces written by our imaginative students were premiered.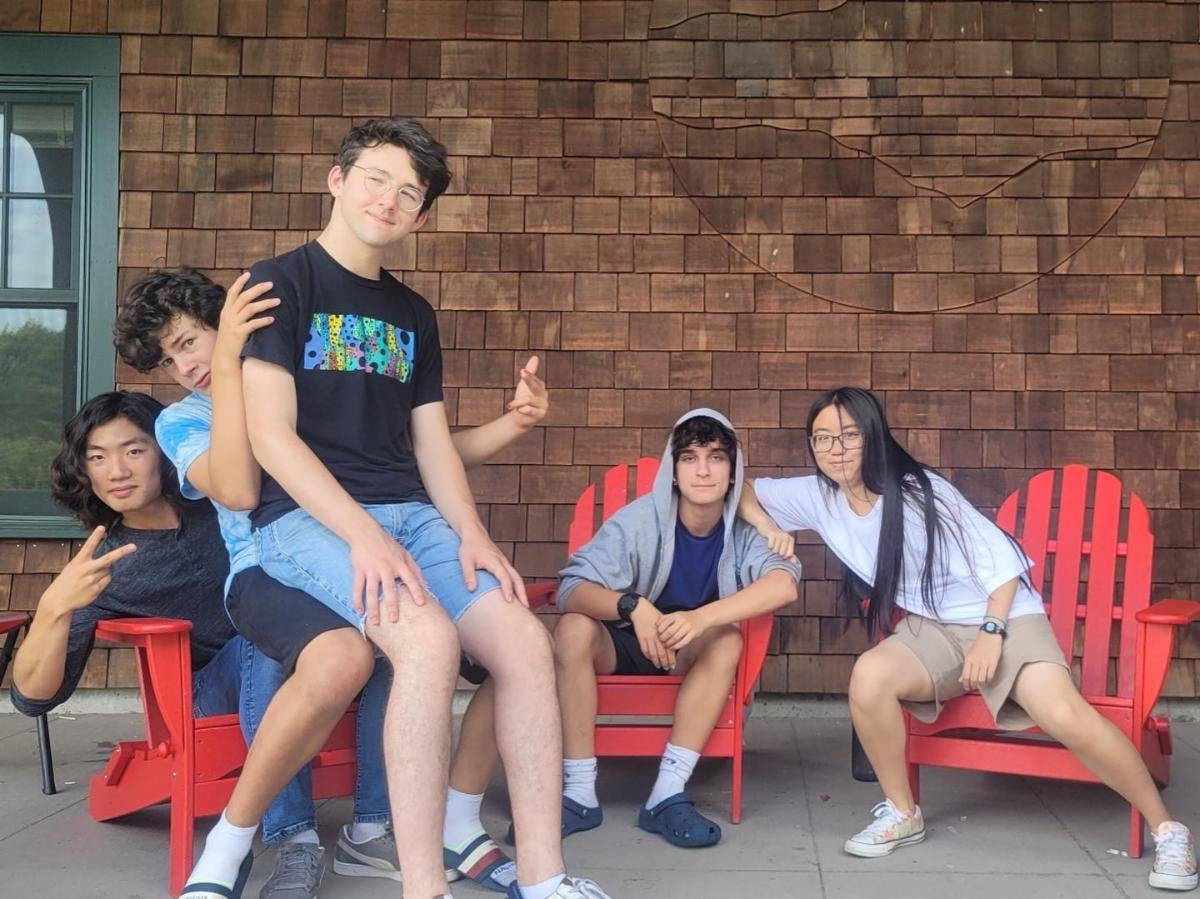 We had a lot of fun along the way: five dances, five open mics, one slide show, one fancy dinner on the last night, three mountain hikes (one was cancelled due to heat!), one "heat-out" Saturday excursion to an ice-skating rink, one weekend of bouncy house, one dunk tank (yours truly was dunked by four different students and staff!), one spirited game of Gold Rush, one Halloween-in-July (complete with Haunted House—thank you, Kittie, Alex, and team!), one non-denominational-celebration-and-gift-exchange-in-July, more than a dozen swim trips to Dublin Lake and Greenfield State Park, Fourth of July games including the long-awaited (by me!) return of the egg toss and an epic treasure hunt, one visit to Dublin School's Perkin Observatory to gaze at the amazing New Hampshire night sky, and dozens of incredible meals prepared by the superlative Dublin School dining staff.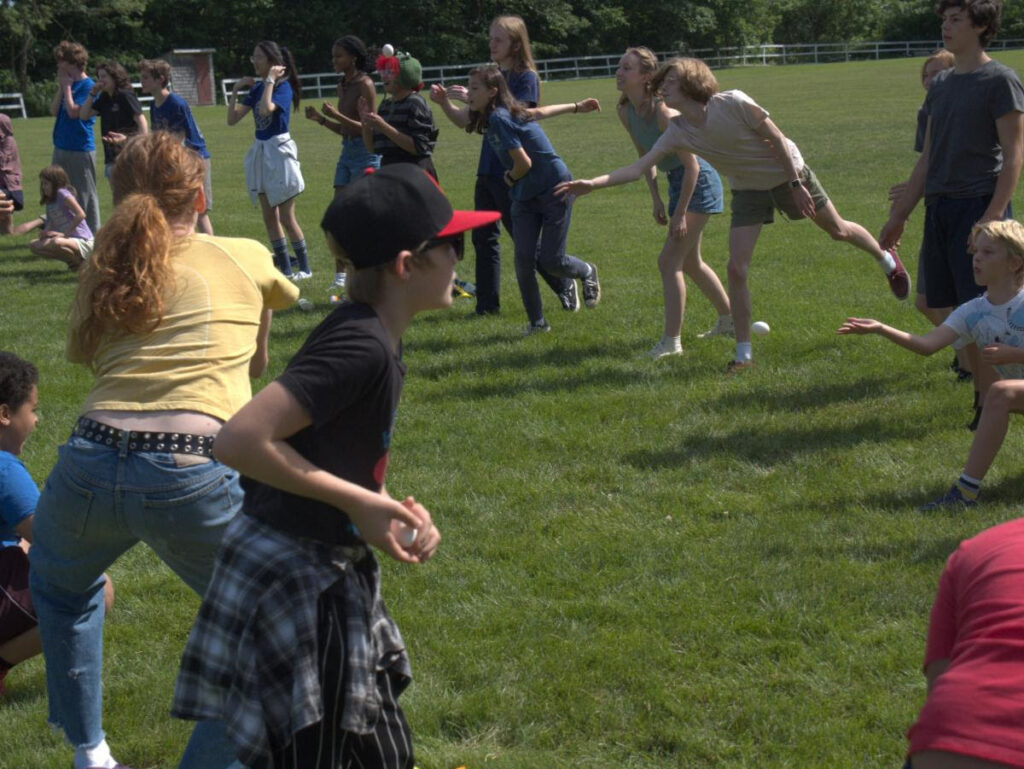 It was a summer to remember, for sure. All of our concerts and Composers Forums—for the first time ever—were both livestreamed and open to the public, all free of charge. One parent of a YMP student remarked that Walden 2022 was "as close to a perfect summer for a young creative as one could ask for." We hope to see you (or your student or cousin or neighbor or child) at Walden 2023(!), for which we are planning in earnest and about which we are already dreaming . . .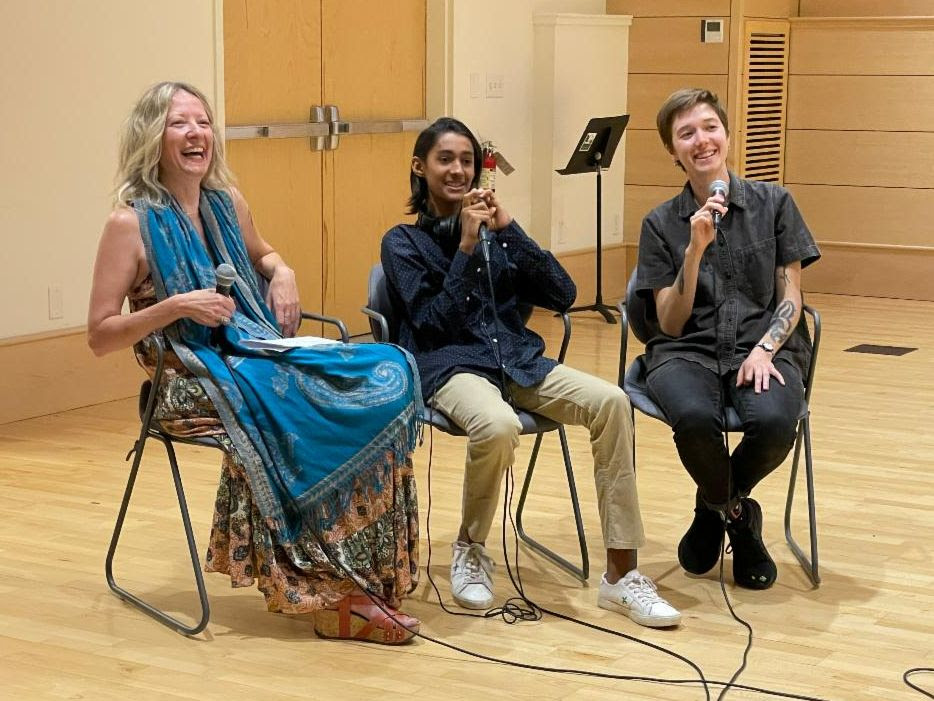 Fiscal Year End Fundraising Drive
Walden's fiscal year ends on September 30—this Friday! That means we have less than a week to reach our Annual Fund goal of $395,000. We are getting close, and we need your help.
Thank you to the nearly 400 individuals and families who have contributed to Walden's Annual Fund during the current fiscal year. If you haven't given yet this year, please join us. Every gift counts and makes a tremendous impact on our community.
To have your contribution to Walden's annual fund included in this fiscal year, make a gift online until 11:59pm PDT on September 30, or mail a check (postmarked by September 30) to our office:
The Walden School
7 Joost Avenue, Suite 204
San Francisco, CA 94131

Summer Fundraising Events
Walden's loyal community of supporters turned out in force for three wonderful fundraising events this summer.
Giving Day
July 25 was Walden's third annual online Giving Day. We were overjoyed to share a day at the Young Musicians Program (YMP) by livestreaming snippets of classes, mealtime blessings, a festival piece rehearsal, and interviews with YMP students as well as Composer-in-Residence Amy Beth Kirsten. The day concluded with a livestream of the first Composers Forum of Festival Week. This virtual event raised $9,241 from 58 individuals and families. Thank you to everyone who participated!
The videos produced on Giving Day are still available for viewing here.

New Hampshire Summer Celebration

On July 30, Walden held its first summer fundraiser in New Hampshire since 2019. Approximately 80 attendees, including YMP parents, Creative Musicians Retreat (CMR) alumni, Walden Board members, and New Hampshire community members gathered for a spectacular afternoon of music and refreshments.
First, YMP alumnus Mackenzie Melemed performed a breathtaking piano recital featuring works of Beethoven, Scriabin, and Gottschalk in Dublin's School's Louise Shonk Kelly Recital Hall. Then, guests were invited to Windy Knowe, the home of Ellen and Ed Bernard, for a wonderful reception in their newly completed barn. The event raised a total of $12,475 from 34 individuals and families. We are so grateful to Mackenzie, to Ellen and Ed, and to our dedicated host committee for making this such a memorable and successful event.

Seth Brenzel's 50th Birthday
For his 50th birthday—which coincides with the 50th anniversary year of Walden's founding—Executive Director Seth Brenzel held a fundraiser on Facebook, which raised a stunning total of $37,041 from more than 50 individuals and families. This was an amazing testament to the love that our community has for Seth and Walden. Thank you to Seth and to all who contributed!
Transitions on Walden's Board of Directors
In the midst of this summer's Young Musicians Program (YMP), Walden's Board of Directors held its first in-person meeting since March 2020, when it last met in person in New York City in the Empire State Building! For two days in July, this group of dedicated volunteers met to work on plans for Walden's long-term growth and sustainability. Board members also joined the YMP community for a barbecue dinner and a concert by The Walden Schools Players. The weekend was capped off by a celebratory dinner hosted by Charlie and Dede MacVeagh at their home.
As always at the Board's July meeting, additional directors were welcomed, and new officers were elected. Here is a roundup of the changes:
Board Chair Changes Hands
Rita Mitra has stepped down after 5 years as Walden's Board chair. Walden owes Rita a debt of gratitude for her tireless and wise leadership during a time of unexpected challenges. Rita will remain on the Board as one of its two vice-chairs. Ever humble about her many contributions, Rita, the mother of YMP alum Danielle Oberdier LeBlanc, says: "I can never pay back what Walden has given my daughter." Thank you, Rita, for all that you have done and continue to do for Walden.
Taking over as chair is Peter Colohan, a Creative Musicians Retreat (CMR) alumnus and a member of Walden's Board since 2015. Peter is Executive Director of the Internet of Water, a project based at the Lincoln Institute of Land Policy. Congratulations, Peter, on your new leadership role at Walden, and thank you in advance for your service in this important position.
New Board officers
The officers of Walden's Board of Directors for 2022–23 are as follows:
Chair: Peter Colohan
Vice-Chairs: Rita Mitra and Danielle Schindler Cheung
Treasurer: Steve Messner
Secretary: David Roberts
New board members
JoAnn Balingit
JoAnn is a poet, essayist, and K12 arts-in-education advocate who served as Delaware's poet laureate from 2008 to 2015. She is a Delaware Division of the Arts teaching artist for Poetry Out Loud, a national high school recitation contest, and teaches poetry and memoir classes for libraries and nonprofits. The recipient of several fellowships and writing recognitions, JoAnn identifies as a next-gen, or 2nd-generation writer whose poems and essays explore cultural memory and loss, family history and parenthood. She lives with her husband Fred Hofstetter and Julian—who has attended both YMP and CMR—in Newark, Delaware, on Leni Lenape tribal homeland. Watching a Composers Forum for the first time in the summer of 2016, JoAnn Balingit was moved and delighted by the confidence, creativity, and sense of belonging everyone radiates at Walden.
Jamie Hamilton
Jamie is passionate about creating communities that thrive in the life of service, generosity, listening, and learning. For twenty years, she was both an educator and administrator at Phillips Exeter Academy in New Hampshire, teaching religion and philosophy and overseeing the health and welfare of students in her role as dean. Jamie is a past Rector of All Saints Church in Peterborough, New Hampshire, and of Emmanuel Episcopal Church, a summer congregation located next to the Dublin School campus. Jamie is returning to the Walden Board after having served from 2013 to 2016. She lives in Jaffrey, New Hampshire.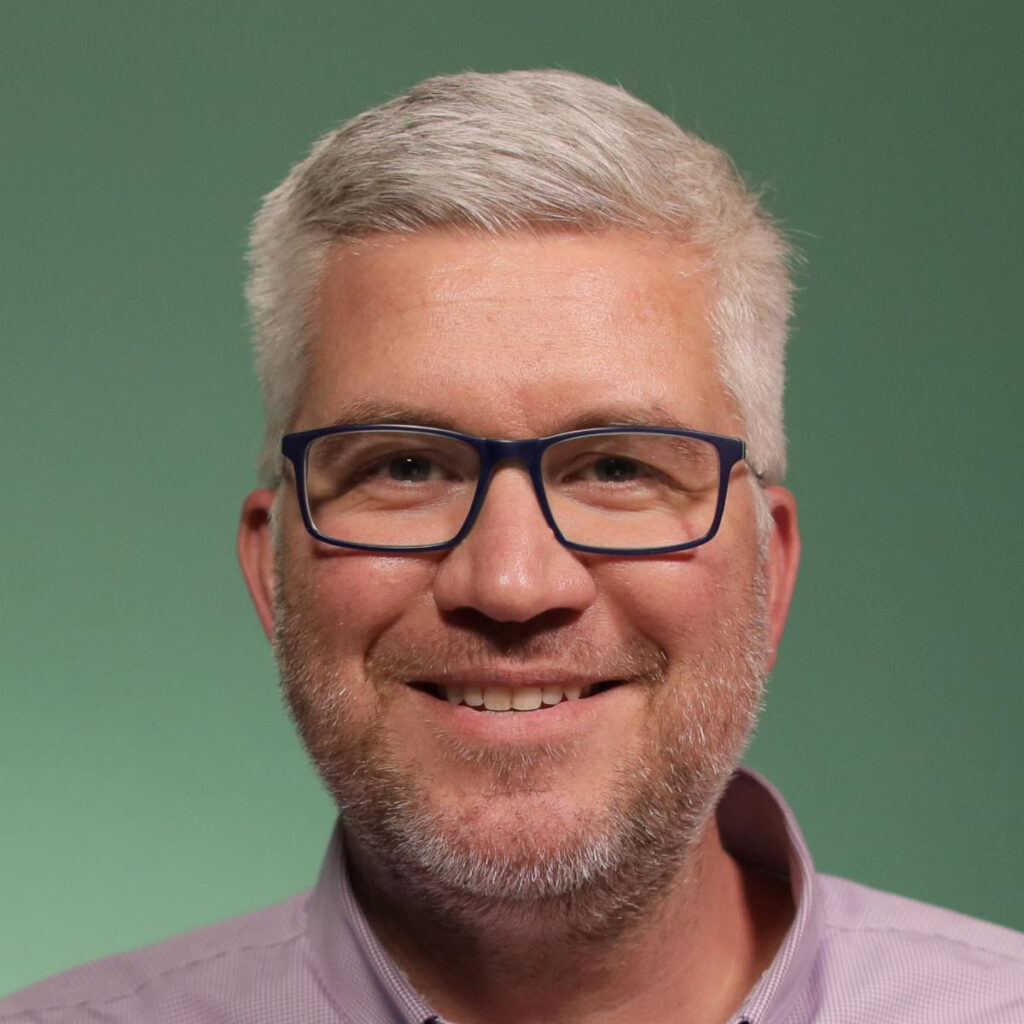 David Keller
David Keller, CMT, is Chief Market Strategist at StockCharts.com and President of Sierra Alpha Research LLC, where he helps investors make better decisions using behavioral finance and technical analysis. He is the host of The Final Bar, the daily closing bell show on StockCharts TV, and he relates mindfulness techniques to investor decision making in his blog, The Mindful Investor. David is a classically trained musician and student pilot, and resides in Duvall, Washington, with his wife and two children. David's perpetual pursuit of musical experiences led him to CMR in 2018, and he has literally not stopped thinking about it ever since.
Kate Valenta
Through her career in arts administration, Kate has worked for the Grand Teton Music Festival in Jackson Hole, Wyoming, the New Jersey Symphony Orchestra, and the Chamber Music Society of Lincoln Center, where she served as Associate Director of Development. She now lives in Hoboken, New Jersey, with her husband and daughter. Kate serves as a trustee of the Hoboken Historical Museum and as board chair of the Fund for a Better Waterfront in Hoboken. Kate is honored that Walden has given her the opportunity to be directly involved in the non-profit arts sector again, and to support transformative experiences for young people through music and composition.
Ellen Bernard becomes Director Emerita
It was a bittersweet moment as we bade farewell to Ellen Bernard as a regular Board member, while welcoming her as a Director Emerita. Ellen's 18 years of service on Walden's Board of Directors, consisting of two nine-year terms, have been nothing short of extraordinary. As former Board member Molly Pindell said when Ellen stepped down after her first nine-year term, "Her work on the board stands as one of the pillars of Walden's successful growth over the past decade. Walden has blossomed in such positive ways and Ellen's guidance of the board was certainly one of the major forces that shaped the path of this growth." Those statements are even truer today. Walden is enormously grateful for all of Ellen's service, past, present, and future!
Photo: Rita Mitra (left) and Ellen Bernard at the Board dinner in July.
Ryan Muncy in Memoriam
From Executive Director Seth Brenzel
Walden is a community in grief at the loss of Ryan Muncy, an acclaimed saxophonist, educator, arts administrator, and frequent visiting artist Walden, who passed away in July. Ryan was a dear friend of mine, a dear friend and colleague to so many of us in the Walden community, and an inspirational performer for and mentor to hundreds of Walden students for many years. His passing leaves a big hole in the Walden community. We join with all those who were touched by Ryan's artistry and dedication over the years in grieving his passing and sending peace and comfort to his family and loved ones.
Ryan first came to Walden as part of Dal Niente in 2013. With Dal Niente, the International Contemporary Ensemble, and The Walden School Players, he was in residence at Walden eight different times. Some people who come to Walden are immediately part of the fabric of the place, and you start to imagine that they literally are Walden, have always been part of Walden, and will always be. Ryan was one such person. He will always be part of Walden, and I'm so grateful to have known him and for all that he gave to me, this community, and our students. Ryan is and will be forever missed.
As a testament to how deeply Ryan touched so many of us at Walden, we share a reflection from Theo Trevisan, a Young Musicians Program (YMP) and Creative Musicians Retreat (CMR) alumnus and staff member, who explains the significance of the yellow bat Ryan is holding in the photo above, captured by Composer-in-Residence Marcos Balter around the firepit during CMR 2021:
Back in summer 2014, Ryan was one of The Walden School Players, and Zünder Jones (who had already done several hilarious pranks that summer) had an idea for one more small prank during YMP Festival Week. He decided arbitrarily to create the "Ryan Muncy Fan Club" and gather a bunch of us to prank Ryan by mobbing him at the breakfast line as his fan club (as if we were paparazzi). Funnily enough, the prank primarily consisted of us flash mobbing Ryan at breakfast, and signing the wiffleball bat was only a small part of the idea. Ryan was an extremely good sport about it (especially considering he hadn't had any coffee yet!), and even though he was confused at what was happening, he signed the bat.
The next summer in 2015, Ryan was back as both a Walden School Player and a member of the International Contemporary Ensemble. I remember checking the rec room for some reason and finding the signed bat among the rest of the wiffleball bats, and I thought it would be hilarious to have him sign the bat again. At the end of that summer, he signed the bat and dated the signature to 2015, and thus a tradition was born. Every subsequent year, Ryan would sign the bat while he was at Walden, and after my last summer as a student in 2017, Sasha Paris-Carter took over as the "Chair" of the Ryan Muncy Fan Club. I believe he signed it every year from 2014 all the way until 2021, when he was in residence at the Creative Musicians Retreat while I was a participant.
Ryan's graceful response to a bizarre prank, and its subsequent transformation into a Walden tradition, showed Ryan's extraordinary kindness and good humor. I wrote for Ryan at every opportunity I could after that (four times between 2015 and 2021, more than I wrote for anyone else at Walden) because of his warmth and generosity as well as his amazing musicianship. He was a role model for how the collaborative process should work and how that can tie into communities like Walden, and I strive to approach all of my collaborative endeavors with the professionalism, generosity, and humor that Ryan exemplified. He helped make so many Walden students' summers excellent and fun.
Community News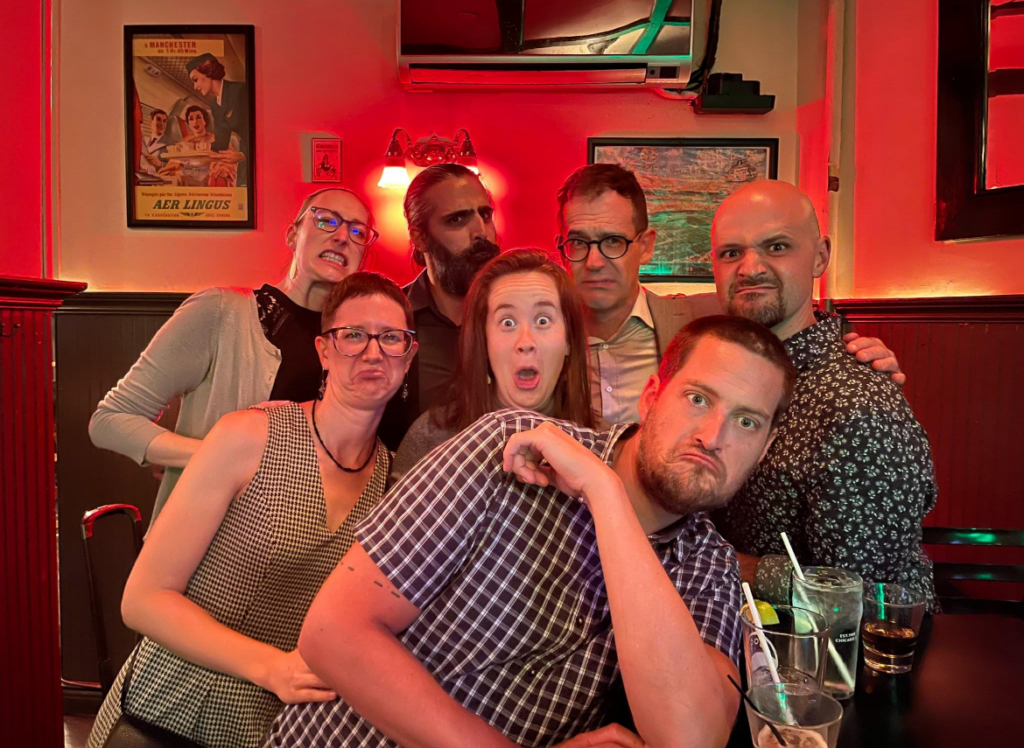 Walden at TIME:SPANS
In August, several Walden-affiliated performers and composers were featured at this year's TIME:SPANS contemporary music festival at the DiMenna Center for Classical Music in New York. Among them: past YMP and current CMR faculty member Sam Pluta's piece Atens was premiered by Splinter Reeds (an ensemble that includes bassoonist Dana Jessen, a past YMP faculty member and current Walden School Player.) Splinter Reeds, itself a past Walden visiting ensemble, also performed past YMP faculty member Sky Macklay's piece Choppy, featured on Splinter Reeds' album Hypothetical Island. Another piece by Sky Macklay, Microvariations, was performed by the Argento New Music Project. Dana Jessen also performed Seismologics, a piece for bassoon and electronics that was written for her by past YMP and CMR Composer-in-Residence George Lewis. Other premieres included phrēn, by past visiting artist and Walden School Player Eric Wubbels, performed by JACK Quartet, and drip music, by past YMP faculty member Katie Balch, performed by Talea Ensemble.
Photo: Sky Macklay and Sam Pluta with the members of Splinter Reeds.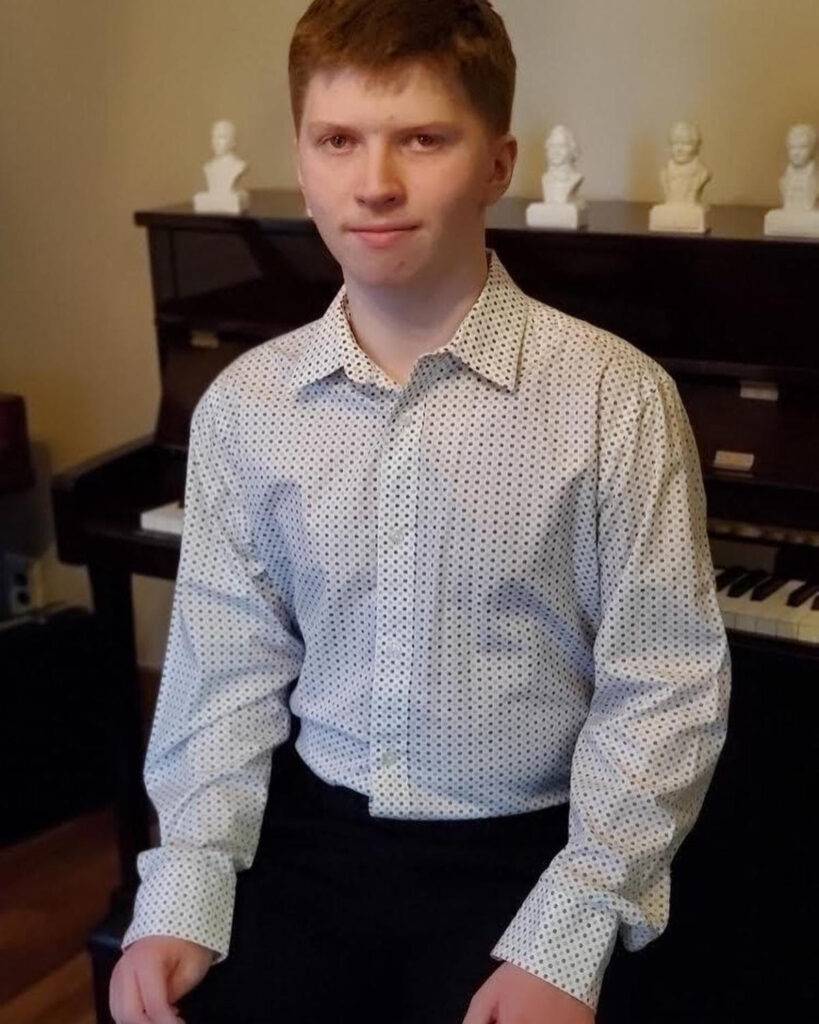 Constantine Darie wins two composition competitions
Constantine Darie, a 2022 YMP student and sophomore at Potsdam Central School in New York, has won two prizes from the New York State School Music Association (NYSSMA): one for the Young Composers Honors Concert and another for the Electronic Music Composition Showcase. His compositions Waves and Other Side will be performed at the NYSSMA Winter conference in Rochester, New York, December 1 through 3. An article about the composition of Waves can be found here. Congratulations, Constantine!
Lila Mertezky awarded with Sandbox Percussion's Creator Mentorship Program
YMP faculty member Lila Meretzky was one of two composers chosen for the inaugural Creator Mentorship Program by Sandbox Percussion. Over the next year, the ensemble will commission a piece from each of these two creators and will bring them to New York City to rehearse, workshop, perform, and record these pieces. Congratulations, Lila!
Nick Benavides's opera available for streaming
In honor of Hispanic Heritage Month, the one-act opera Tres Minutos, by TTI and CMR alum Nicolas Benavides, is available for viewing in a high-quality video stream until October 15. Also, congratulations to Nick on successfully defending his dissertation to complete his Doctor of Musical Arts degree at USC Thornton School of Music!
Mivos Quartet on NPR
Former CMR ensemble-in-residence Mivos Quartet was featured on NPR's Tiny Desk Concert series, playing works by Robert Honstein and Henry Threadgill. The ensemble is also holding its twelfth Mivos/Kanter String Quartet Commission Prize designed to promote preexisting works of talented emerging composers residing in the United States. The application deadline is October 15.
Anuj Bhutani wins ASCAP award
CMR alumnus Anuj Bhutani won the ASCAP Morton Gould Young Composer Award for his piece On Letting Go for cello and electronics. A recording and score are available here. A short video of Anuj speaking about the piece is here. Congratulations, Anuj!
Wendy Griffiths piano works recorded
An album of piano works by CMR alumna Wendy Griffiths is available now on all streaming platforms, including Spotify and Apple Music. Featuring pianist Elizabeth Rodgers, the album is entitled Views from the Keyboard.
John Weaver Memorial Organ Concert
An organ concert celebrating the late John Weaver, a JCC alumnus and faculty member, was performed on the Kotzschmar Memorial Organ in the Merrill Auditorium in Portland, Maine, where John concertized annually for half a century. The concert was performed in August by Richard Elliott, one of John's students and now principal organist of the Tabernacle Choir at Temple Square in Salt Lake City, and it featured two of John's compositions. He has included two of John's own compositions. A recording of the concert is available for purchase here, and today is the last day to view it.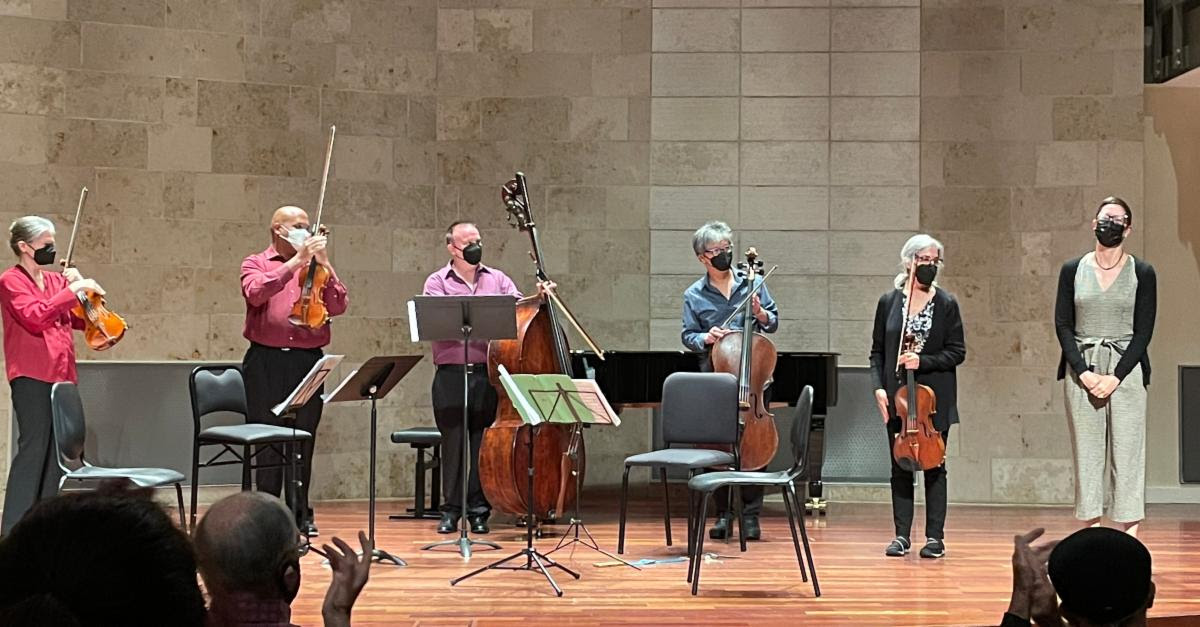 Sky Macklay commission premiered
Past YMP faculty member Sky Macklay's Canon Cadenza Cadence Cluster,  was premiered by the Left Coast Chamber Ensemble in Berkeley and San Francisco on September 18 and 19. The commission was made possible by the Chamber Music America Classical Commissioning Program with funding from the Andrew W. Mellon Foundation. The piece features the double bass.
Eric Huebner releases solo piano recording
New Focus Recordings has released Earth: Music for Solo Piano by Stephen Barber, featuring former YMP visiting artist Eric Huebner. Eric is pianist of the New York Philharmonic and a professor of music at the State University of New York at Buffalo.
Zach Layton in residence at MacDowell
CMR alumnus Zach Layton, a guitarist, composer, curator, teacher, and visual artist based in New York, has been awarded a residency at MacDowell, the storied artist residency program in Peterborough, New Hampshire, just down the road from Walden's summer home at the Dublin School!
We want to hear from you!
What's been going on? If you have a recent or upcoming premiere, publication, award, new job or program, or a celebratory life event, please share the news at waldenschool.org/contact.
Stay in Touch
You can like The Walden School page on Facebook and join The Walden School private group to hear about events and opportunities throughout the year. You can also find us on Instagram, Twitter, YouTube, bandcamp, and at waldenschool.org.