Message from Seth Brenzel, Executive Director
Dear Walden friend,
As fall arrives, I am still dreaming of Walden's magical 50th-anniversary summer.
Walden's 2023 fiscal year ends this Saturday, September 30, and our goal of raising $365,000 for Walden's Annual Fund is within reach. Below, we share an update on Walden's fundraising progress and ask for your help in taking us across the finish line. Thank you for your support!
In this edition of InterNetzo, we feature Walden supporter Tuck Crocker, who recently donated his family's beautiful Steinway piano to Walden. This special gift will greatly enrich our concerts, forums, and renditions of Goodnight Music for many years to come.
Plus, we share a reminder about an exciting concert tomorrow in Denver, featuring works by five Walden-affiliated composers. Find more details below, including livestream information. And, as always, read to the end for lots of community news!
Thanks for reading, and I hope you have a wonderful weekend!
Sincerely,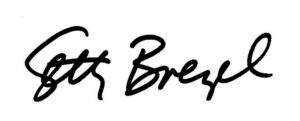 Seth Brenzel
Executive Director
415-587-8157
Fiscal Year-End Fundraising
Walden's fiscal year ends tomorrow, Saturday, September 30
As The Walden School's fiscal year comes to an end, we are filled with gratitude for the many, many donors who have supported our programs throughout this incredible 50th-anniversay season.
During Walden's 2023 fiscal year, nearly 400 individuals, families, foundations, and corporations have collectively contributed $343,975 to Walden's Annual Fund—and counting!
There's still one day left for us to reach our goal of raising $365,000 by tomorrow, Saturday, September 30. If you haven't yet given to Walden during the past year (or even if you have!), there's still time to help us finish the year strong. If you can give online by 11:59 pm Eastern Time tomorrow, or postmark your gift no later than Saturday, September 30, and mail to our office in San Francisco (7 Joost Avenue, Suite 204, San Francisco, CA 94131),  your gift will go toward helping us reach this important fundraising goal.

Whether you are an alum, a parent, a local community member, a friend or family member of someone whose life has been positively impacted by Walden, or a new friend who joined us at one of our fundraising events held this year around the country and online—we are so grateful for your support. Everything we do at Walden is made possible by the continuing generosity of our donors. Thank you, thank you, thank you!

Upcoming Community Event
A concert of new music in Denver (and online!), co-presented by The Walden School
Join members of Walden's faculty, administration, and board for a special concert at First Universalist Church in Denver, Colorado, tomorrow, Saturday, September 30, at 2:30 pm Mountain Time.
Five Walden-affiliated composers will have works performed by the Wild Beautiful Orchestra, a dynamic collective of professionals and youth. The concert will also feature Kim Robards Dance, a professional modern dance touring company based in Denver.
The Walden composers represented on this concert are Loretta Notareschi (YMP alumna and YMP and CMR faculty member), Bob Bassett (CMR alumnus member of Walden's Board of Directors), Michael Frank (CMR alumnus), Chase Jordan (CMR alumnus), and Brandon Joung (YMP alumnus). Noah Mlotek, Walden's Director of Development and Alumni Relations, will also represent Walden at the concert.
All ages are welcome. Tickets are $20 for adults, free for kids. First Universalist Church is an accessible venue with a dedicated parking lot. For tickets, navigate here.
The concert will be livestreamed. Livestream tickets are $10 and can be purchased here.
We hope to see many Walden friends for what promises to be a magical musical afternoon, with a delicious reception sponsored by The Walden School. Come and bring your friends who are interested in learning more about Walden and hearing some fascinating new music!
In the Spotlight
Tuck Crocker and Walden's fabulous new Steinway
Just in time for Walden's 50th anniversary—and our 40th summer in residence on the beautiful Dublin School campus, in Dublin, New Hampshire—we were surprised with a wonderful gift that will enrich both the Walden and Dublin communities for years to come.
Augustus T. Crocker, Jr. (known as Tuck), a lifelong Dublin resident, has donated his family's beautiful Steinway piano to The Walden School. The instrument is a Steinway A3 from about 1915 that has been incredibly well cared for by the Crocker family for generations. Tuck made this special gift in loving memory of Lyneham and Mary Crocker and Augustus Thorndike Crocker, M.D. This instrument will greatly enhance Walden's Concert Series, presented free of charge every summer in the Dublin School's Louise Shonk Kelly Recital. Dublin School has agreed to store the instrument and will use it for special occasions during the year.
The piano arrived just before the start of our 50th-Anniversary Walden/Junior Conservatory Camp (JCC) Alumni Reunion. Mackenzie Melemed, a Walden alumnus, gave a breathtaking solo recital, and the piano was also used in our Alumni Composers Forum. While these events were enjoyed by Walden alumni, a public inaugural event is being planned for next summer—stay tuned!
Below, Tuck Crocker shares more about the piano, its history, and his hopes for the instrument's future at Walden and Dublin.

Above: Mackenzie Melemed performing on the Steinway during this summer's Walden/JCC Alumni Reunion
How old is the piano, and how did it first come into your family?
The piano was made by Steinway in New York in 1914 or 1915. It was sold as one of a matched pair by Steinert of Boston to my great-grandparents, Dr. and Mrs. Augustus Thorndike, as an engagement gift to my grandparents, Lyneham and Mary Thorndike Crocker, in 1915. It has stayed in the family since it was purchased.
Who in your family played it? What is its significance to you?
The piano was played by my grandparents, my father, Augustus Thorndike Crocker, MD, and his siblings, Eunice (Wold), Evelyn (Querfurth), and Marianne, their uncle, Amory Thorndike, my uncle, Peter M. Hewitt, my brothers, my cousins, and myself, along with people like Louise Shonk Kelly and William S. Palmer, MD.
The piano has always been special to me as a family heirloom and as something that connected my father's family through music—including three professional musicians (an aunt and two cousins). It's also special to me because of so many childhood memories: my father playing in the evening when we were going to bed, my father playing four-handed piano with his sisters, long laughing lessons with my father and my uncle Peter Hewitt, family recitals, talented house guests like Louise Shonk Kelly playing with my father, and teaching myself to arrange music and to read charts.
How did your relationship with Walden begin, and why did you think of Walden for this special gift?
My relationship with Walden began when I met Seth after one of the Walden performances at Emmanuel Church in Dublin. My wife and I have supported The Walden School and enjoyed various performances. Due to illness, I'm no longer able to play the piano or to arrange music, and nobody in my family is able to "take on" the instrument. I'm grateful to The Walden School and Dublin School for being able to make use of this special instrument.
What are your hopes for the piano's future at Walden and Dublin School?
I hope that it makes chamber music at Walden and Dublin School sound great, and that it is useful as a training and learning instrument for serious musicians. My family and I continue to hope that we can enjoy hearing the lovely sound of this instrument in its new home played by talented people who enjoy it!
Mackenzie Melemed on Walden's new Steinway piano
"It was a pleasure to inaugurate the arrival of a new Steinway to the Walden School campus and into the Walden family. This sensitive and dynamic instrument will not only complement the existing Yamaha and allow for two-piano and larger ensemble collaborations, but it will also provide students with a fantastic opportunity to perform on a world-class instrument. Steinway is truly the gold standard. As a Steinway artist myself, I am thrilled to see that one has been generously donated to Walden and installed in Dublin!"
Community News
Stacy Garrop's Song of Orpheus premiered
YMP alumna and former faculty member Stacy Garrop was commissioned by the Louisiana Philharmonic Orchestra to write a concert opener to celebrate Matthew Kraemer, the orchestra's new music director. Garrop's Song of Orpheus was inspired by the Greek myth of the musician Orpheus, from which the orchestra's performance venue, the Orpheum Theater in New Orleans, takes its name. The work was premiered on September 16 alongside Beethoven's Fifth Symphony to a sold-out theater.
Fay Victor celebrates album release
Fay Victor, a visiting artist at Walden (2022-2023) as part of the International Contemporary Ensemble, performed a concert at New York's Zurcher Gallery on September 12 to celebrate her new album. Released on Northern Spy Records, Blackity Black Black is Beautiful is the first solo record in Victor's 30-year music career, which has ranged between house, new music, jazz, and free improvisation. Bandcamp Daily called the album "a bold meditation on race, class, gender, and politics" that "exists within a unique space where poetry, electronic music, and the avant-garde meet."
Dana Jessen awarded Cleveland Arts Prize
Dana Jessen, a former Walden faculty member and visiting artist as member of The Walden School Players, was one of nine awardees of the 2023 Cleveland Arts Prize, which recognizes exceptional achievements in various artistic disciplines. Jessen is a bassoonist, improviser, and electroacoustic musician whose original compositions, improvisations, and collaborative work have been met with critical acclaim. She serves as Associate Professor of Contemporary Music and Improvisation at the Oberlin Conservatory of Music. She hopes that her recognition will give permission for other artists to "think beyond the traditional pathways for their instrument and expand the range of what they can do." The prize comes with an award of $10,000. Congratulations, Dana!
Eric Huebner named music department chair at SUNY Buffalo
Pianist Eric Huebner, a past Walden visiting artist and member of The Walden School Players, has been named chair of the music department of the State University of New York at Buffalo, where he has been on faculty since 2009. Huebner also performs as pianist of the New York Philharmonic, where he holds the Anna-Maria and Stephen Kellen Piano Chair. At the university, he directs a piano studio and teaches courses in 20th-century piano music. Huebner shared his hopes for the growing music department in an article for UBNow.
D. Alan Shewmon performs livestreamed Chopin recital
D. Alan Shewmon, a Junior Conseratory Camp (JCC) alumnus, performed an all-Chopin piano recital at the Harvard Club in Boston on September 10. The livestream of the recital remains available for viewing here. In previous editions of InterNetzo, fellow JCC alums Tamar Bloch and Robin Seto have cited the brilliance of Shewmon's piano performances as highlights of their memories from JCC. Dr. Shewmon is a neurologist who lives in Plymouth, Maine.
International Contemporary Ensemble performs and records George Lewis
Next month, the International Contemporary Ensemble will perform works by George Lewis and release a recording of his first opera. Lewis, the ensemble's artistic director, has been composer-in-residence at both of Walden's programs, and ensemble members are frequent visiting artists at Walden. On October 5, the ensemble will present a concert of Lewis's works entitled "Hearing Voices" at Roulette in Brooklyn. The concert will be livestreamed free of charge. Also in October, the International Contemporary Ensemble will release a recording of Lewis's Afterword: An Opera in Two Acts, based on Lewis's history of the Association for the Advancement of Creative Musicians (AACM).
Danny Felsenfeld and Eve Beglarian awarded MacDowell Fellowships
Among the latest round of MacDowell Fellows are Daniel Felsenfeld, a former Walden faculty member, and Eve Beglarian, a past composer-in-residence at both of Walden's programs. MacDowell, the nation's oldest artist residency program, is located near Walden's summer home in the Monadnock region of New Hampshire, and Walden students make an annual visit to MacDowell to meet with composer fellows at the residency program. Fellowships are awarded to talented artists working in multiple disciplines, and Daniel and Eve join a long line of Walden alumni, faculty, and visiting artists to receive one of these coveted fellowships.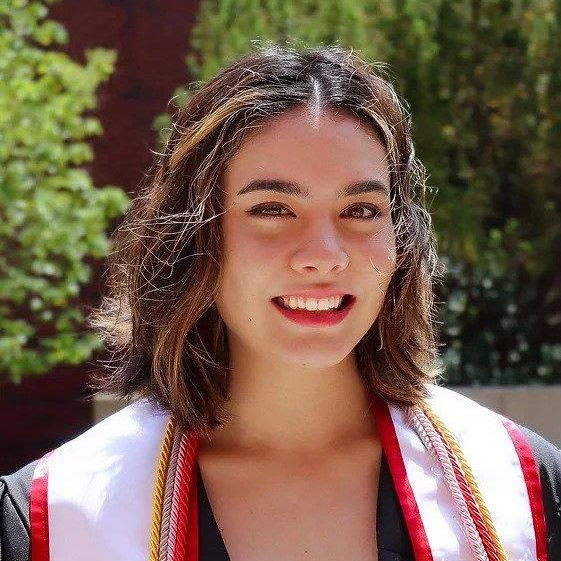 Riley Ferretti work programmed by Washington Master Chorale
A choral work by CMR alumna Riley Ferretti, originally composed for Walden's Creative Musicians Retreat (CMR) last summer, has been programmed by the Washington Master Chorale for its upcoming winter concert. Dona Nobis Pacem was premiered at CMR in June and will be performed on December 10 by the Chorale under its artistic director, Thomas Colohan, who serves as choral conductor at CMR. This is not the first time Colohan has programmed works discovered at Walden; last fall, no fewer than five Walden-affiliated composers were featured on the chorale's "Autumn Harvest" concert.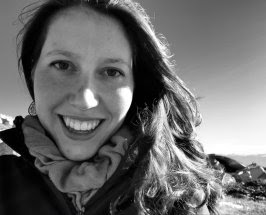 Montana Rogers starts new position as head librarian
Montana Rogers, a Young Musicians Program (YMP) alumna and former staff member, has started a new position as Upper School Head Librarian at St. Christopher's School in Richmond, Virginia. Rogers is a writer and librarian whose work has appeared in Yankee Magazine, published from Walden's summer home in Dublin, New Hampshire.
Freya Zaheer and Whit Bernard welcome new baby
Congratulations to YMP alumnus and former faculty member Whit Bernard and his wife, Freya Zaheer, on the arrival of their third child, Kaiyan. Welcome, baby Kai!
We want to hear from you!