Table of Contents
Message from the Executive Director
Upcoming Events: Walden/JCC Reunion, Music-a-thon
Announcing the 2012 Creative Musicians Retreat
Walden Seeks Nurse for Young Musicians Program
Upcoming April 6 Deadline for Young Musicians Program Applications
Walden Faculty Appear in Pre-concert Event at San Francisco Symphony
Walden Honored at CMA/ASCAP Award Ceremony
Walden/JCC Alumni Composers Forums in New York and San Francisco This Spring
Alumni – We Need Your Input!
Community News & Goods
Opportunities & Organizations Listing
Now Hear This! Works by 2011 Walden Participants
Message from the Executive Director
Happy Spring! With the change of seasons from winter to spring and with the days getting longer, The Walden School's high season is now within sight. Planning and preparations for this summer's programs are definitely in high gear. Walden will be kicking off its 40th Anniversary celebrations in June with an alumni reunion, June 22-25, 2012. A reunion committee, comprising alumni from each of our three programs along with Junior Conservatory Camp alumni, is busy at work planning the festivities and spreading the word. I hope you will join us for what is sure to be a fun weekend! Read more about it here.
Walden will also be reprising the highly successful Creative Musicians Retreat in June, again on the campus of Smith College in Northampton, Massachusetts. Former Walden board member and past guest composer James Mobberley will be the Composer-in-Residence at this year's Retreat, and Wet Ink Ensemble, co-directed by Walden's Sam Pluta, will be the ensemble-in-residence, workshopping participants' compositions and works in progress. Please spread the word among your friends and colleagues and learn more about this year's Creative Musicians Retreat at www.waldenschool.org/creative-musicians-retreat.
Applications for this summer's Young Musicians Program are still being accepted, with a spring application deadline of April 6 (after which we will consider applications on a rolling basis, space permitting). The faculty and staff team is being finalized, and we will make further announcements about the team in next month's InterNetzo. Guitarist Michael Poll, the percussion/piano quartet Yarn Wire and Duo Prism, among others, will perform on this summer's concert series. For more information, visit waldenschool.org/young-musicians-program.
There is much more to read in this month's InterNetzo, including reviews of the ASCAP/CMA awards program in January, alumni News and Goods, opportunities for musicians, information about our upcoming Music-a-thon and much more! I look forward to seeing you at one of the upcoming Alumni Composers Forums in San Francisco and New York City, or at our spring Baltimore event on June 3. And if not there, perhaps I will see you at one of our summer programs or at our Alumni Reunion Weekend in Dublin, New Hampshire!

Seth Brenzel
Executive Director
Upcoming Events: Walden/JCC Reunion,
Music-a-thon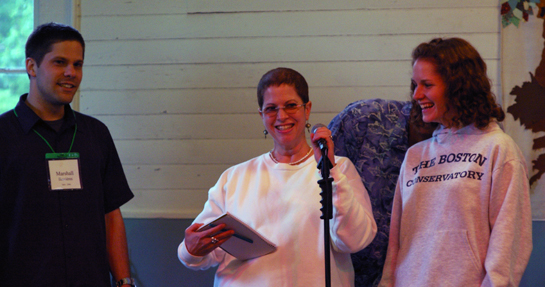 Marshall Bessières, Tamar Bloch, and Kendra Holmgren at the 2007 reunion
Walden/JCC Reunion
It's been five years since the last reunion, and it's time to see your old friends again! Come share music, memories, hike, dance up a storm, and have a mini-Walden/JCC experience.
Friday night we'll have a dance with live music. Saturday morning the intrepid will leave to hike Monadnock (singing at the top, of course!), returning for optional workshops and more singing, a festive dinner, a concert featuring stellar Walden and JCC alumni, and a slide show. Sunday will include a morning and afternoon Composers Forum, more workshops, a barbecue, and Evening Music. Every evening will conclude with the singing of Shari Fleming's Good Night Music, followed by socializing in one of the new lounges at the Dublin School.
Bring your family! If your spouse doesn't know what makes Walden so special, now you can show them. This is also a great opportunity for a future Walden student to experience life on campus and get a taste of what happens at camp. Children are welcome at all reunion activities that their parents deem appropriate for the particular child's age and maturity level. There will also be activities arranged especially for children. For more information, including how to register, click here.
If you have questions, please contact us at (415) 648-4710 or alumni@waldenschool.org.
Reunion Committee:
Nick Benavides
Marshall Bessières
Tamar Bloch
Seth Brenzel
David Drucker
Ruth Franklin
JoEllen Gaines
Malcolm Gaines
Nadia Gardner
Cindy Harkum
Cara Haxo
Marguerite Ladd
Esther Landau
Carrie Mallonee
Ian Munro
Noah Mlotek
Mary Anne Polk O'Meara
Jefferson Packer
Bob Passmore
Molly Pindell
Pam Quist
Erin Quist
Brendon Randall-Myers
Alan Shewmon
Hamilton Sims
Bob Weaver
Asa Williams
John Yankee
Music-A-Thon: A Creative Musicianship Marathon to Support The Walden School
May 15 through June 15, 2012
Dust off your manuscript paper. Put your improvising hat on. Dig out your books of etudes and your Walden musicianship manual. It's almost time for the Music-a-thon, the spiritual successor to 2010's Compose-a-thon! This is a great opportunity to set yourself a musical goal: to get composing again, to practice cello 90 minutes a day, to improvise fearlessly, even to blog about your favorite recordings and performances. Friends and family can demonstrate their support of your efforts by making a donation to Walden. All funds raised will support financial aid. Donations may be solicited from April 9 through the conclusion of the marathon. Participants raising at least $100 are eligible for prizes, and every dollar they raise above that amount will be matched dollar for dollar by a group of anonymous donors, up to $10,000! You can support Walden by donating towards the efforts of the participants, and you can participate yourself.
Learn more at waldenschool.org/mat.
Announcing the 2012 Creative Musicians Retreat (CMR)
We are thrilled that The Walden School Creative Musicians Retreat will return to Smith College in Northampton, Massachusetts, for its second season. We hope you'll consider joining us for an inspirational week of creative music-making this June. The Retreat is designed for a diverse group of musicians (composers, improvisers, performers, choristers, teachers, undergraduate and graduate students, amateur and professional musicians) and includes many of the elements of a Walden summer: composing, singing, improvising, master classes, composition lessons, musicianship, computer music classes, a Saturday hike, communing with fellow musicians, and chances to hear your music performed (and have it recorded) by professional performers!
You can see the planned schedule for the Retreat here.
This summer, our Ensemble-in-Residence at CMR is the Wet Ink Ensemble (the Faculty Commissioning Ensemble of the 2009 Young Musicians Program). They'll give a concert and play pieces by participants on two composers forums. Our Composer-in-Residence is James Mobberley (YMP Festival Moderator, 2001). The CMR faculty and administration is made up of Sam Pluta, Loretta Notareschi, Marshall Bessières, Shawn Crouch, Carrie Mallonée, Seth Brenzel and Marguerite Ladd.
Please join us in June!
Walden Seeks Nurse for its Young Musicians Program (YMP)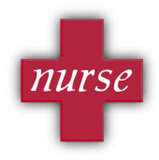 If you or someone you know is a Registered Nurse and would like to be an integral part of a creative, musical residential community this summer, we are seeking a full-time nurse for our Young Musicians Program. Dates of engagement are June 25 through August 6. Please read our job description for more information, and help us in the search by forwarding this pdf version to people you know who may be interested or who know of someone else who is. Thank you!
Upcoming April 6 Deadline for Young Musicians Program (YMP) Applications
There are just a few spots left in our Young Musicians Program (YMP), and April 6 is the deadline to submit your application to be considered in our Spring round of admissions. Any applications received after April 6 will be considered on a rolling basis, if space permits. Don't let yourself or the musically gifted child(ren) in your life be relegated to our waiting list! Download a YMP applicationtoday.
Walden Faculty Appear in Pre-concert Event at San Francisco Symphony
On March 10 and 14, the San Francisco Symphonywelcomed Pamela Quist and Patricia Plude, Walden faculty members, to the stage of Davies Symphony Hall as part of the orchestra's Mavericks Festival! The idea for the collaboration came from Susan Key, Special Projects Director in the Artistic Planning department of the Symphony. Susan attended the Teacher Training Institute in the summer of 2010 and was struck by Pam's improv session entitled "The Happening".
Fast-forward to 2012, when the Symphony has programmed selections from John Cage's Song Books, and Susan made the connection: why not have a pre-concert event that was interactive, where symphony patrons would learn not just by listening, but by doing? The result was a performance of "The Happening" guided by Pam and Pat, supplemented with additional introductory improv activities which were designed to offer a first hand experience of various compositional techniques and musical elements that patrons would encounter in that evening's concert. At approximately 500 attendees, this was decidedly the largest group Walden faculty have ever led in such activities, and Pat and Pam were happy to find the participants eager, willing, and even hungry to step out and try something new. Read the glowing review in the San Francisco Examiner.
Eliza Brown, Walden alumna and past Young Musicians Program (YMP) faculty member, just led a similarly successful evening at the University of Michigan when the Symphony travelled there on tour with the Cage program on March 23. Congratulations to all involved on a magnificent opportunity for Walden's reach to extend beyond New England.
Walden Honored at CMA/ASCAP Award Ceremony
The Walden School received the 2012 Adventurous Programming Award for Small Contemporary Presenter/Festival in an awards ceremony on January 15 at the Westin New York in Times Square. Chamber Music America and ASCAP have collaborated for the past 24 years to honor innovative chamber music and jazz ensembles, festivals and presenters. This year's annual awards recognized a total of eight U.S.-based professional ensembles and presenters, including Symphony Space, for distinctive performances of new music composed in the past 25 years. John O'Meara, Chair of Walden's Board of Directors, received the award on behalf of The Walden School, and other Walden community members in attendance were Mary Anne O'Meara, Meade Bernard, Marguerite Ladd and Amelia Lukas. The morning was an opportunity for the entire American chamber music and new music communities to celebrate their endeavors.
Walden/JCC Alumni Composers Forums in New York and San Francisco This Spring
Hand Over Hand, the alumni association of The Walden School/Junior Conservatory Camp (JCC) is pleased to announce two Alumni Composers Forums this spring: one on April 29th in New York, moderated by Rebekah Griffin Greene and Ian Munro, and the other on May 6th in San Francisco, moderated by Alex Christie and Ruth Rainero. Walden students, alumni, parents, faculty, staff and friends will gather for an afternoon of music, discussion, reuniting with old friends, and making new ones. Both forums are FREE and open to the public, and will be followed by a small reception for participants and attendees, so between new music, great people and delicious food, there are plenty of reasons to join us. For more information about the New York Composers Forum, click here, and for the San Francisco Composers Forum, click here.
We could also use your help at either of these events! If you'd be willing to help out, please let us know. We hope to see you soon!
Alumni – We Need Your Input!
Walden is evaluating the use of our alumni website, handoverhand.org, and we want to hear about what you use the site for, how often you go there, as well as possible alternatives to our current service. We've created a short (5 minute) survey and will very much appreciate your input.
Community News and Goods
The Walden School welcomes news and information from members of the Junior Conservatory Camp and Walden School communities to include in our print and online newsletters. News may be sent via mail or email. We will publish your contact information only if you specifically request that we do so. Please contact us on-line or send info to The Walden School, 31A 29th St., San Francisco, CA 94110. We reserve the right to edit submissions and regret we cannot publish all information provided. For upcoming event listings, go to www.handoverhand.org. (Note: YMP=Young Musicians Program; TTI=Teacher Training Institute; CMR=Creative Musicians Retreat; JCC=Junior Conservatory Camp).
Elizabeth Rhudy Austin's (JCC '52-56) Wilderness Symphony was featured on In Praise of Women, an annual event on WPRB 103.3's program Classical Discoveries that focuses on music written by women.
Steve Beck (Visiting Artist '09-11) received a nice reviewfrom the New York Times about his performance on Bargemusic Here and Now Series.
Duo Fado, which features Melinda Becker (TTI '04) played a concert at the Music at Noon series at Santa Clara University in January.
Ethan Borshansky (YMP '98-01, Staff '05) was featured in a recent podcast for Thoughtless Music, a Toronto based electronic label that he signed with last year. His EP for the label is coming out in April with remixes and will be available through Beatport, Zero, Juno, Whatpeopleplay, and others. You can listen to the podcast here or here.
George Brandon (CMR '11) and the Blue Unity Orchestra recently received a grant from the City University of New York's Diversity Projects Development Fund to stage a series of participatory events as part of The City College of New York Black Studies Program's Black History Month events. These events, which will include workshops and open rehearsals, culminated in a Blue Unity Orchestra Legacy concert at CCNY's Harlem campus in February.
Amy Catlin-Jairazbhoy's (JCC '61-65, Faculty '63-65) film, From Africa to India: Sidi Music in the Indian Ocean Diaspora was screened as part of an all-day mini-symposium on theoretical issues of advocacy in ethnomusicology in March at UC Berkeley.
Alex Christie (YMP '02-04, TTI '10-11, Staff '09, Faculty '10-11) played an improv set with Brendon Randall-Myers' (TTI '10, Admin '09-12) band Grains at a laundromat/café in San Francisco. Also in attendance were Gabe Kyne (YMP '11) and Morgan Kusmer(YMP '03-11).
Seamus Conley (YMP '09) is attending Warren Wilson College in North Carolina.
The two-time Grammy-nominated choral ensemble Seraphic Fire performed Shawn Crouch's (YMP '93-95,'96, TTI '08, Staff '97, Faculty '99-00,'02,'05-07) Pie Jesu from The Road from Hiroshima, A Requiem on their 10th anniversary concert in January.
The Del Sol String Quartet (Visiting Artists '06) played a great set at Yoshi's in Oakland in January, featuring music by Mason Bates, Gabriela Lena Frank, Lou Harrison, and others.
Ensemble Pamplemousse released RAANA JEDAKU, a collection of 7 works by the members of the ensemble, including Natacha Diels (TTI '09). The album is out on Carrier Records, Sam Pluta's (Staff '01-02, Faculty '03-11) label. Carrier also announced the release of Nominal/Noumenal by Alexander Sigman, which unites three of the world's foremost contemporary music ensembles and seven edgy, engaging, and interconnected works in Sigman's first portrait recording.
David Dueñas (TTI '04, '07, Visiting Artist '10) performed in a program at Santa Clara University called Jazz Has A Dream, commemorating the life and contributions of Martin Luther King, Jr.
Renée Favand-See (YMP '85,'87-90, TTI '08, Faculty '93-97,'99,'05-07) had a number of items of interest in January, including participating in several performances with Cappella Romana of Rachmaninoff's "Vespers", the Manhattan premiere of her piece Looking West on a Humid Summer Evening on the Five Boroughs Music Festival, the release of the same piece on the Five Boroughs Songbook studio album, and the premiere of her piece Lighting the leaves by The Julians.
Corty Fengler (TTI '11, Board of Directors '09-11) sang in three concerts in the San Francisco Bay Area this spring, featuring works by Morten Lauridsen, Francis Poulenc, and David Conte.
Stacy Garrop (YMP '87-88, Faculty '96) had a wonderful crop of performances and commissions. Her String Quartet No. 4: Illuminations was premiered by the Cecelia Quartet, and her pieces Helios, Silver Dagger, and The Book of American Poetry were all performed several times throughout the winter.
Jennifer Higdon (Visiting Artist '99, Advisory Council '02-12) received a commission awarded jointly by the Serge Koussevitzky Music Foundation in the Library of Congress; the Koussevitzky Music Foundation, Inc.; and the Cypress String Quartet.
The International Contemporary Ensemble (Visiting Artists '11) played simultaneous gigs in their two home cities of Chicago and New York. Claire Chase (Visiting Artist '05-09) played a solo show at the Art Institute of Chicago, while ICE played at ISSUE Project Room's Gaudeamus Muziekweek New York.
Caroline Mallonée (YMP '87-92, TTI '07, YMP Faculty '98-'11, CMR Faculty '11) will have her piece Unless Acted Upon: Manifestations of Newton's First Law performed in Weill Recital Hall at Carnegie Hall on May 2, 2012 by the Da Capo Chamber Players. The piece was written for the Firebird Ensemble as part of the Walden Faculty Commissioning Project in 2011. Da Capo includes Meighan Stoops (Walden School Players '04-'11) and Blair McMillen (Visiting Artist '01-'02).
Kaeli Mogg (YMP '08-11) is in her first year at Oberlin's TIMARA program.
Nat Osborn (YMP '00-03) and The Nat Osborn Band played a series of shows on the East Coast in January.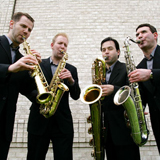 The PRISM Quartet (Visiting Artist '05) will perform two concerts this spring of music by Minimalist composers and those influenced by them, including Samuel Phillips-Corwin (YMP '08-11), winner of the 2011 PRISM Quartet/Walden School Commissioning Award. Along with Music from China, PRISM also presented the world premiere performances of four new works for saxophones, traditional Chinese instruments (erhu, sheng, pipa, and yanqin), and percussion, by celebrated Chinese-born American composers.
Alicia Jo Rabins' (YMP '88-83) band Girls in Trouble played a battery of shows this winter, including a Chanukah concert in Manhattan, a UK/Italy tour, and a visit to the Contemporary Jewish Museum in San Francisco. She was also featured on two podcasts, one for the Contemporary Jewish Museum where she talks about how she went from attending Towson Presbyterian Nursery School to studying Torah and writing songs about Biblical women, and another talking about music by the Kapnik sisters.
A piece by Jessica Rudman (CMR '11), "The Man Who Wants You", was performed on the New Voices at Catholic University of America Festival in Washington, DC.
The Orchestra of St. John's, with Ronald Mutchnik conducting, will perform Vivian Adelberg Rudow's (JCC '50-51) Spirit of America on April 1 in Owings Mills, Maryland.
Trio Tritticalli, which features Helen Yee (TTI '09) continued their residency at Linger Cafe and Lounge in New York, performing their signature blend of styles and moods, including pieces such as the African-inspired Issue #2, Piazzolla's Libertango, and the Arabic pop favorite, Azizah.
Pamela Z (Visiting Artist '11) is part of a new Meredith Monk CD project "MONK MIX" which had its official release at Joe's Pub in New York City. Z performed her version of Monk's Scared Song along with one of her own compositions in the CD release celebration/concert. She also performed solo concerts at the Telfair Museum in Savannah, Georgia, and Meridian Gallery in San Francisco.
Opportunities & Organizations Listing
An opportunities listing for composers of multiple levels and age ranges, as well as organizations that provide services to composers, improvisers, and experimental musicians, is available here.
Now Hear This! Works by 2011 Walden Participants
Walden collaborated with the Apple Hill Center for Chamber Music to commission three Young Musicians Program students to write works to be performed by Apple Hill's students. Both communities came together in the Louise Shonk Kelley Barn at Apple Hill on July 12, 2011 to listen to the world premieres! Ariel Kent's V'la l'bon ventwas performed by Gabe Shoglow-Rubenstein and Miranda Weinberg, violins; Dario McConnie-Saad, viola; and Eddie Pogossian, cello. Click here to listen.