Virtual Concert to Benefit Walden
Saturday, May 2, 2020, 4 pm Eastern
The Walden School is hosting an online concert to celebrate and raise funds for Walden's inspiring music programs.
The event will feature violinist Josh Modney, hailed as a "new-music luminary," "superb violinist" (The New York Times), and "multitasking virtuoso" (The New Yorker). Josh is also a frequent visiting artist at Walden.
The concert will feature works by J. S. Bach, Taylor Brook, and three Walden alumnae: Caroline Mallonee, Darlene Castro Ortiz, and Genevieve Evans.
This event will take place via Zoom video call. Call information and other details will be sent out to attendees before the event. While there is no charge to be part of this event, contributions to support Walden's award-winning programs are encouraged and may be made online at www.waldenschool.org/donate or by check mailed to The Walden School, 30 Monterey Blvd., Ste. E, San Francisco, CA 94131.
Suggested Menu
We wish we could gather in person and provide delicious refreshments for this celebration, but for the time being, here are some recipes we'll be making at home on May 2, and we hope you'll join us. Many thanks to Katie Balch and Cara Haxo for these delicious and festive recipes. Katie has been on faculty at the Young Musicians Program, and Cara is a Walden alumna and is now a faculty member and Academic Dean of the Young Musicians Program.
Smoked Salmon Bites
White Bean Hummus
Red Curry Thai Turkey Meatballs
Five Layer Squares
You can also check out our suggested cocktails and make yourself a Quarantini or a Whisky Me Away. If neither of those suits your fancy, we encourage a glass of lemonade, iced tea, rosé, water, or any other beverage you enjoy.
Donate now
About Josh Modney
Josh Modney is a violinist devoted to creative music-making. He collaborates with a wide array of renowned ensembles and artists as part of a broad scene of adventurous music that thrives at the nexus of composition, improvisation, and interpretation.
Josh is violinist and Executive Director of the Wet Ink Ensemble (named "The Best Classical Music Ensemble of 2018" by The New York Times) and a member of the International Contemporary Ensemble (ICE), and performed with the Mivos Quartet for eight years, a new-music string quartet he co-founded in 2008.
Josh is a frequent visiting artist at The Walden School, and has been in residence with both Wet Ink and ICE. His fresh and versatile approach to the violin and uniquely dynamic performance practice has made him a highly sought-after collaborator. You can read more about Josh and listen to his music here.
Featured Walden Alumnae Composers
Caroline Mallonee
Caroline Mallonee (b. 1975) is a composer and performer based in Buffalo, NY. Inspired by scientific phenomena, visual art, languages, and the propagation of sound, Mallonee has been commissioned to write new pieces for prominent ensembles including the New York Philharmonic, the Buffalo Philharmonic Orchestra, Spektral Quartet, Firebird Ensemble, Present Music, Wet Ink Ensemble, Antares, PRISM Quartet, ANA Trio, Ciompi Quartet, Ethos Percussion, and the Buffalo Chamber Players, for whom she serves as composer-in-residence. Mallonee's music has been programmed at venues in New York City including Carnegie Hall, Lincoln Center, Symphony Space, Merkin Hall, Bargemusic, Tenri Cultural Center, Town Hall, Roulette, and Tonic, as well as further afield at the Long Leaf Opera Festival (NC), Carlsbad Music Festival (CA), Bennington Chamber Music Conference (VT), Cambridge Music Festival (UK), Tokyo Opera City (Japan), the Corcoran Gallery (Washington, DC), Turner Ballroom (Milwaukee, WI) and Jordan Hall (Boston, MA). The New York Philharmonic included her music on its CONTACT! new music series at National Sawdust in 2015 and has commissioned a new piece for the 2020-2021 season as part of its Project 19 commissioning project. She attended Walden as a student for six summers, beginning at age 12, and is now the Director of the Creative Musicians Retreat.
Darlene Castro Ortiz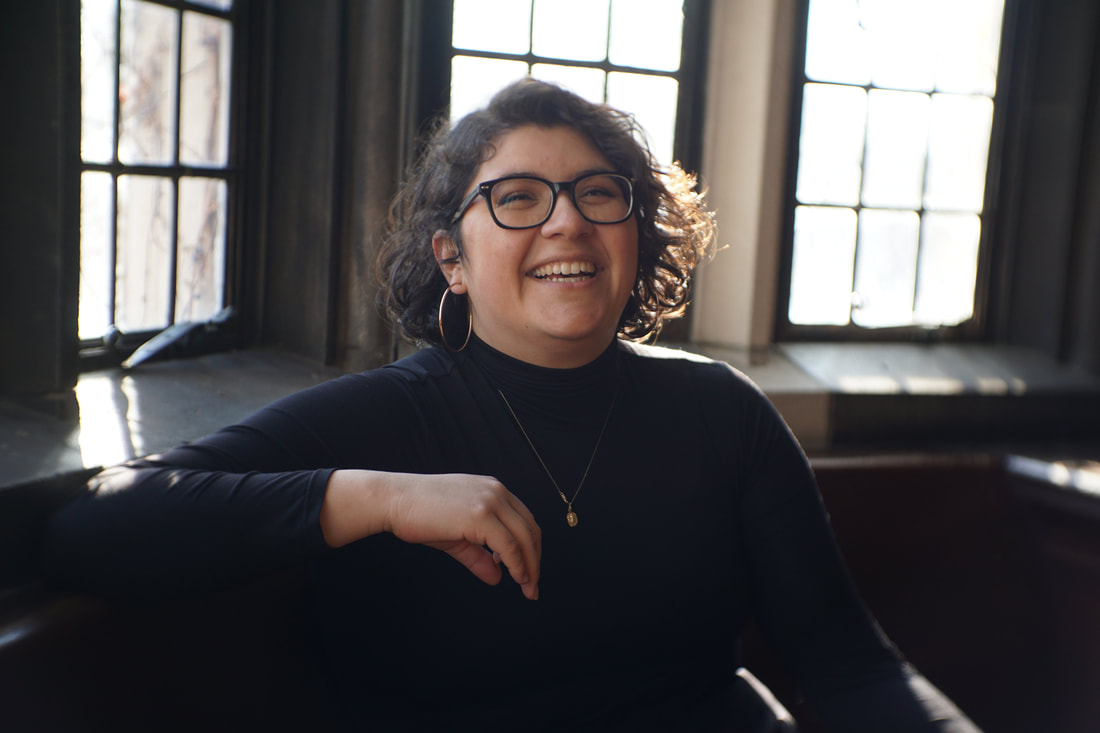 Darlene Castro Ortiz (b. 1993) is a Mexican-American composer and classical guitarist based in Chicago. Her interest in music began at a young age with the violin, first in a youth mariachi band, then in a classical orchestra setting. Raised in a bilingual family, her creative interest mostly lies in sonification and creating sonic representations of non-musical objects, often using electronics, noise, and extended techniques. Her music draws most of its inspiration from trying to auralize processes or extra-musical objects in order to arrive at vivid, self-contained musical translations. These music translations can sometimes be literal, other times more veiled, and often use visual art, poetry, scientific processes, and active words as starting points.
Her music has been performed and commissioned by ensembles such as Spektral Quartet, the Runnin' Fl'UTES', Salty Cricket Composers Collective, PANTS (Wind Quintet), Nightingale Ensemble, the Salt Lake City Public Library's SHH! A Very Quiet Music Series, and Plena Libre. Darlene attended Walden's Creative Musicians Retreat in 2019.
Genevieve Evans 
Genevieve Evans is a sophomore at The Potomac School from McLean, VA and has grown up loving music. She started playing the violin at age five with the Suzuki method in Tampa, Florida, and now, at age sixteen, she also studies piano and voice. She loves musical theatre and opera, and has performed in several of her school's musical productions, including Pippin, Oliver! and The Sound Of Music. She is additionally a prominent member of her school's chorus and the a cappella group Notables. She first started composing at Walden in the summer of 2019, where she developed a love for Renaissance music, the melodica, and the interplay between cinematography, storytelling and soundtracks. She is also passionate about reading and drawing, and is currently, in addition to her musical studies, writing a fantasy novel. "Counteth To Three" is her first piece.
Donate now
Host Committee
Ellen and Ed Bernard
Seth Brenzel
Peter Colohan
Kittie Cooper
Gaela Dennison-Leonard
Rachel Fissell
Doug Hertz
Steve Messner and Liz Prelinger
Rita Mitra
Carlos Shimizu
Gil Spitzer