Message from Seth Brenzel, Executive Director
Greetings!
I'm glad to share with you this special February Leap Day edition of InterNetzo. We had a fantastic Alumni Composers Forum in San Francisco, and we are looking forward to delightful events in New York in March and DC in May. We are accepting applications for our Summer 2020 Young Musicians Program and Creative Musicians Retreat; our Spring application deadline is April 3!
We caught up with Walden alumnus and past faculty and staff member Ian Munro–read all about it in our "In the Spotlight" section. Check out our Community News section to learn about your fellow readers and the goings on in their lives and careers throughout the year. I hope to see you at a Walden event soon, and until then, happy reading.
Best wishes,
Seth
Community Events
Alumni Composers Forum in San Francisco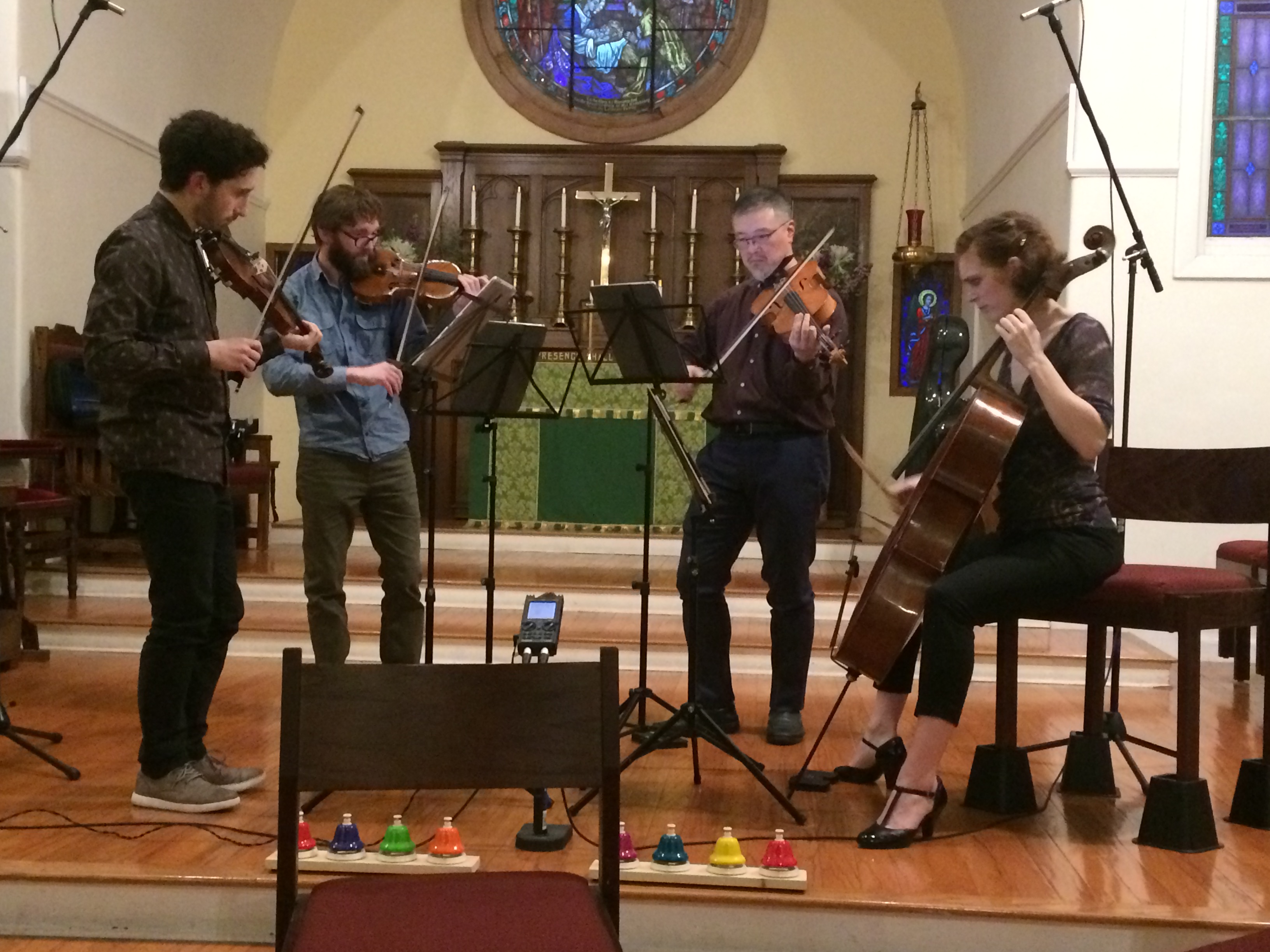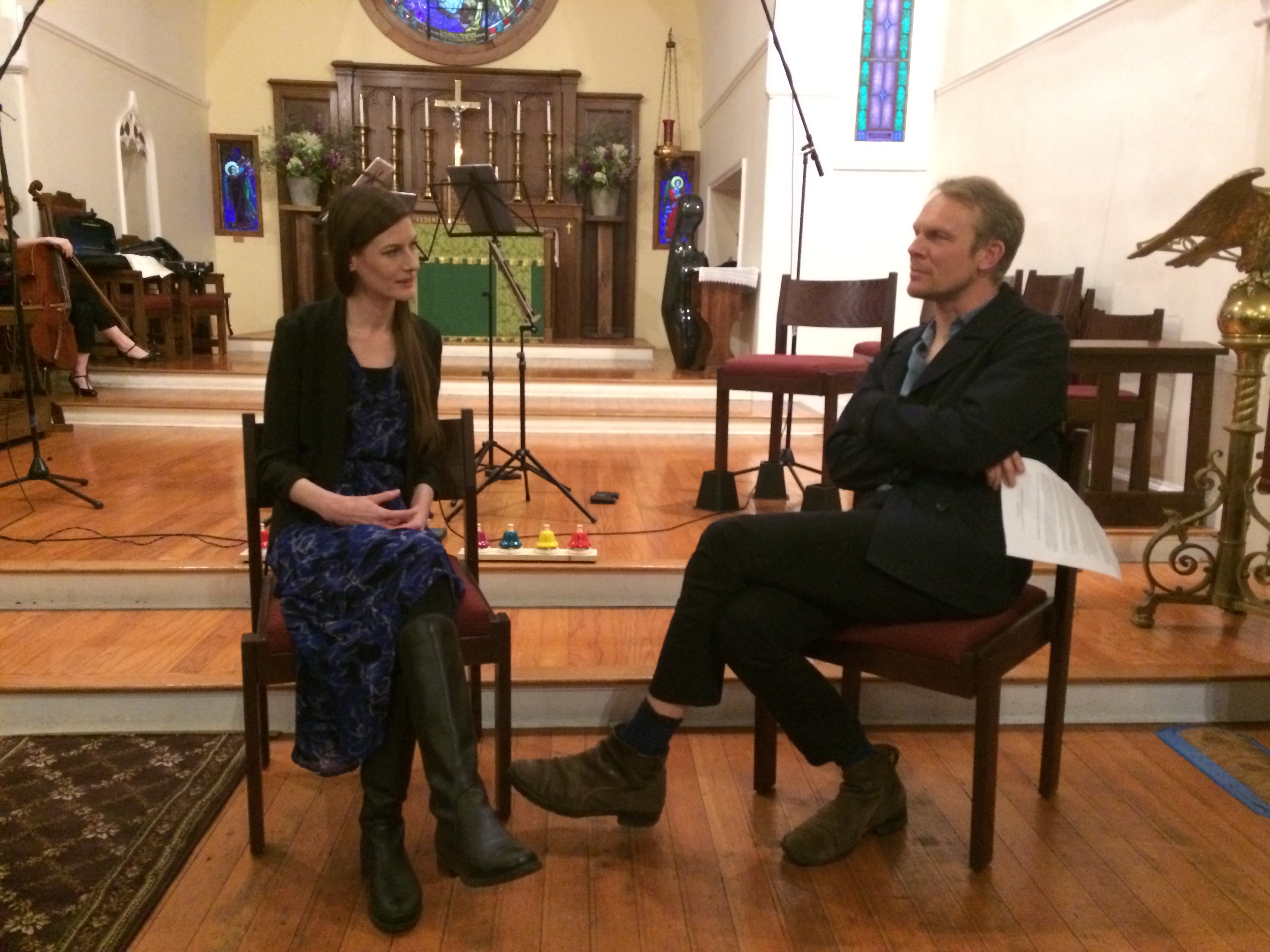 We had a fantastic Composers Forum in San Francisco on February 22, featuring works 10 wonderful Walden alumni, performed by the brilliant Del Sol String Quartet.
After each piece, the composer took the stage to answer questions from moderator Nathaniel Stookey, a past visiting artist at Walden, as well as audience members.
Our featured composers:
Bob Bassett
Brett Eastman
Joaquin Feliciano
Evan Ghislin
John Ivers
Lukáš Janata
Emil Margolis
Nathan Nokes
Samara Rice
Sarah Rose Stiles
Center for New Music co-presented the event, and special thanks to Brett Eastman for recording all the pieces.
Walden in Los Angeles
The Walden School had a delightful community gathering in the Arts District of Los Angeles on February 26.
It was great to catch up with Walden alumni from multiple programs and many different years, as well as past faculty, staff, and friends. We are looking forward to more Walden gatherings in LA!

Upcoming
New York celebration on March 7
The Walden School is having a celebration and fundraiser in Manhattan on March 7! We are so looking forward to part of a delightful evening of music, creativity, and conversation with our wonderful community of friends and supporters. Walden alumna Hilary Kole will be performing some of her own original compositions at the piano and singing some jazz standards as well. She'll have a wonderful bassist with her, collaborating in making inspiring music for us (performance starts at approximately 5:45 pm). Ian Munro, Walden alumnus and faculty member, is preparing delicious bites for our event.
While there is no charge for the event, we are asking for donations to support our student scholarship programs and artist residencies. If you would like to RSVP or find out more about the event, write to events@waldenschool.org.
Concert with Face the Music on March 10
We're thrilled to collaborate with Face the Music to present a concert showcasing both programs' young composers!
Original music by students of The Walden School and Face the Music
March 10, 2020 at 7 pm
Merkin Hall Upper Lobby
Kaufman Music Center
129 West 67th Street
New York, NY 10023
This event is free and open to the public!
While there are no tickets and no requirement to RSVP, we'd love to know if you are planning to attend. Please write to us at events@waldenschool.org.
This exciting concert will feature Laura Cocks and Erica Dicker, members of The Walden School Players, CMR Artist-in-Residence David Friend, and musicians of Face the Music. Repertoire includes compositions by alumni of both the Young Musicians Program and the Creative Musicians Retreat. Featured composers to be announced soon!
Summer 2020 Programs
Walden 2020
Applications for summer 2020 are pouring in, and our spring application deadline is coming up! We hope you (and all of the people you know!) will apply to join us at one of our programs this summer.
Creative Musicians Retreat: June 13-21, 2020 (for musicians ages 18-98)
Young Musicians Program: June 27 – August 2, 2020 (for pre-college musicians, ages 9-18)
Application materials are available for both programs at waldenschool.org/apply/.
Spring application deadline (postmark): April 3 
Please write to us at applicants@waldenschool.org with any questions.
Hiring for Summer 2020 positions
Walden is hiring for our flagship summer 2020 Young Musicians Program.
Apply to join our incredible team of musical youth-serving professionals. Please spread the word with your colleagues and friends.
Open positions for summer 2020:
Young Musicians Program Faculty
Young Musicians Program Staff
Read full job descriptions and learn how to apply here. Positions open until filled.
In the Spotlight
Ian Munro
Ian Munro attended Walden's Teacher Training Institute for three summers, and served several years on the faculty of both YMP and CMR, as well as on staff. Ian is one of the wonderful donors whose support makes our program possible. He also gives to Walden by offering his time and care in making beautiful food for Walden events, including our upcoming celebration on March 7.
How and when did your relationship with Walden begin?
In 2008, I was studying with Andrea Clearfield, who has previously been a Composer-in-Residence at Walden. She had heard Walden was looking for participants in the Teacher Training Institute, so she mentioned it to me. Oddly enough, that same week I had gotten a postcard for TTI, maybe by way of the American Composers Forum. It seemed interesting, and I'd never heard of it before. At the time, I was in college and I wasn't really thinking of being a teacher, but both of these recommendations in the same week struck me, so I applied to TTI. I got really hooked on the approach to musicianship and creativity in music at Walden, so I did three levels of TTI. I joined the faculty as soon as I could when I graduated in 2010.
What has been your relationship with Walden since then?
I was on the faculty for four and half years, which was really great. I taught composition, musicianship, computer musicianship, and some jazz. I taught at the Creative Musicians Retreat for one year, and it was really fun to work with adults on similar material. I really enjoyed that. The half year I mentioned was when I was working fulltime in New York for Face the Music, and Walden partnered with Face the Music to create the Monadnock Institute. We brought 8-10 students to do a two-week, performance-focused version of Walden. Since then, I've tried to stay involved. I go to Walden events in New York and I'm a donor, but now that I work full time not in a school setting, I don't have summers free to work at Walden anymore.
Could you describe a favorite Walden memory?
There's a lot of them. But one in particular was in 2012, which was sort of the John Cage centennial, marking 100 years since his birth. Matt Gold was a visiting artist at YMP with the Walden School Players, and he put together a massive John Cage celebration. It was a Wednesday night, and there were performances all over the quad–inside, outside, choral works, solo pieces, number works–music all over the place. It was a happening. The YMP students, all these middle and high school kids, were performing and participating and spectating. I thought, "This is the weirdest stuff I've ever seen, and everyone is so into it. It's amazing."
How are music and creativity a part of your life now?
I play piano. But more than that, creativity is something that Walden really drives home–weaving creativity through everything we do. I've had periods when I don't play as much music, but I express creativity in other ways, such as spending a lot of time in the kitchen, trying a new recipe every night. I've gotten really into computer musicianship, working more with web audio, not as much composition, but creating interactive web apps and instruments and interactions. There's a lot of really cool stuff happening in that realm.
Why do you give to Walden?
I think Walden is a community that has given me a lot, and I believe in giving back. I got a lot from Walden in terms of approach to music, approach to life, seeing transformation happen in kids' lives over the course of the summer. It's really important to me that there are places like that in the world, so I give to Walden.
What is a non-musical hobby you love?
I'll skip cooking, because I already talked about it. I love woodworking. I feel like it's similar to music and composition in some ways. There's a lot of planning that goes into it, but the fun part is that you still get to a place where you have a physical connection to the art and craft that's happening. The actions you take are manifested in what's created. It's a good balance to music and cooking.
Community News
American Academy of Arts and Letters Awards
The American Academy of Arts and Letters has announced its 2020 Music Award winners! YMP faculty member Nate May has been awarded a Charles Ives Scholarship. Past visiting artist Pamela Z received the Walter Hinrichsen Award in Music, given for the publication of a work by a gifted composer.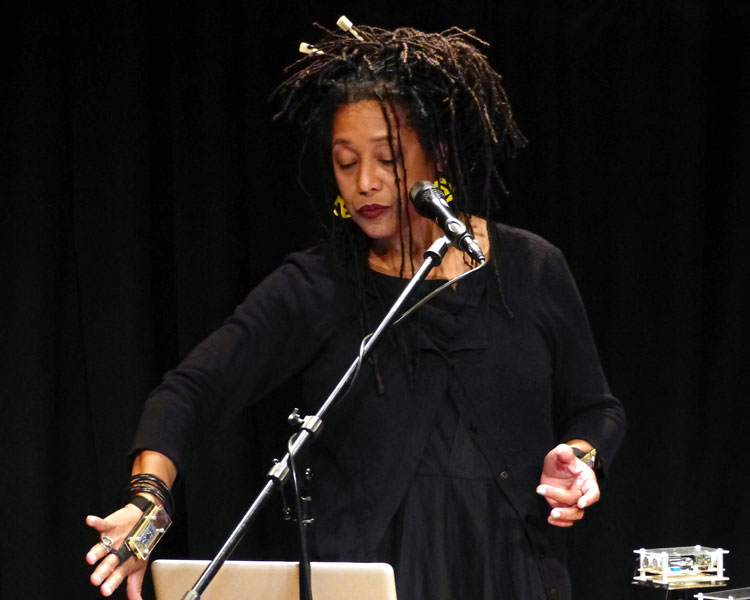 Andrew Barnes Jamieson and Darnell Ishmel tour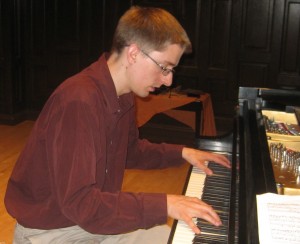 For the past three years, Andrew Barnes Jamieson and Darnell Ishmel have been collaborating on "radical musical (re)imaginings, somewhere between classical, liturgical, gospel and activism." They were in the Bay Area in late February for a series of performances at Pacific School of Religions in Berkeley, Music at the Royale in Oakland, and Island United Church. On March 1, they will perform at All Ears Interfaith Sangha, a group based on the work of Pauline Oliveros, who was a visiting artist at Walden and a member of our advisory council. Andrew is an alumnus of the Young Musicians Program.
Katie Condon wins Eric Stokes Song Contest
CMR alumna Katie Condon is one of four winners of Zeitgeist's 25th Annual Eric Stokes Song Contest. Named in memory of late composer Eric Stokes, the contest is designed to encourage and celebrate amateur composers throughout the Twin Cities. Katie's winning composition, Insomnia, will be performed by Zeitgeist at their annual Playing it Close to Home concert, March 6-8 at Studio Z. Interviewed by Studio Z, Katie explains, "A little while back, I attended the Walden Creative Musicians Retreat in New Hampshire in order to get some time away to prepare for a film score improvisation. I ended up starting to put pencil to paper a bit, and that's the origin of this piece (Insomnia)."
Kim Diehnelt starts with Me2/Burlington
CMR alumna Kim Diehnelt is starting a new position as the Conductor of the Me2/Burlington Orchestra. Me2/ is the world's only classical music organization created for individuals with mental illnesses and the people who support them. Me2/Burlington, the flagship ensemble, is a non-auditioned orchestra that rehearses weekly and performs 3-4 times annually in traditional concert venues, inside correctional and rehabilitation facilities, and for mental health events. As she settles into Vermont, the University of Vermont Orchestra will perform Kim's orchestral work, Striadica: A Symphonic Passage, on April 4.
Mary Fineman premiere in Berkeley
On February 7, Mary Fineman debuted debuted a new piano piece at Grace Presbyterian Church in Berkeley, California. The piece was part of a free concert with Piano Composers, a collective of composers, improvisers, and arrangers that is part of the Contra Costa Performing Arts Society. The concert featured many new works, including the premiere of Mary's piece. Originally from Baltimore, Mary is an alumna of the Junior Conservatory Camp.
Yiseul LeMieux premiere featuring David Friend
CMR alumna Yiseul LeMieux's piece, Lullaby, premiered on February 9 as part of the faculty concert series at Concordia College in Bronxville, New York. CMR artist-in-residence David Friend (an adjunct faculty member at Concordia College) performed on the premiere, along with Sheri Hammerstrom and Marija Illic. The premiere was coordinated with a photo exhibit.
Chris Maikish starts at Inner-City Arts
Chris Maikish has started a new job as Senior Manager of Communications with Inner-City Arts. Inner-City Arts is a learning oasis in the heart of Downtown Los Angeles. Under the guidance of professional teaching artists, Inner-City Arts' students are immersed in a safe and supportive environment where they may engage in a variety of visual and performing art forms in a studio setting. Chris worked for The Walden School for a number of years, handling all our design projects.
Ted Moore and Katie Balch engaged
Walden alumnus Ted Moore and Katie Balch are engaged! They met while they were both serving on the faculty at the Young Musicians Program. Congratulations!
Ash Paris-Carter wins Penn State Young Composers Contest
Ash Paris-Carter won the Penn State 2019 Young Composers Contest with their piece, an unlit place, for solo soprano and piano accompaniment. The Penn State 2019 Young Composers Contest was announced in August 2019 and received over 70 submissions from 18 U.S. states and 13 countries. Ash's piece will be considered for programming on the Penn State New Music Concert in April 2020. Ash has attended the Young Musicians Program for the past six summers.
Lance Reddick/The Wire at ABFF Honors
The Wire received the Classic Television Award at the American Black Film Festival (ABFF) Honors on February 23. ABFF Honors is an annual awards season gala dedicated to saluting excellence in the motion picture and television industry, which this year paid tribute to HBO's critically acclaimed television series, The Wire. Cast and crew gathered for a celebration and special presentation of this year's "Classic Television Award." YMP alumnus and past YMP faculty member Lance Reddick was a member of the cast of The Wire. 
Karalyn Schubring performs the music of David Lang  
On Friday, February 21, Karalyn Schubring performed with the Contemporary Directions Ensemble at the University of Michigan, presenting an evening of the music of composer David Lang. The concert was the final event of his William Bolcom Guest Residency. Karalyn is an alumna of the Young Musicians Program, and currently earning her Bachelors in Music Composition from the University of Michigan.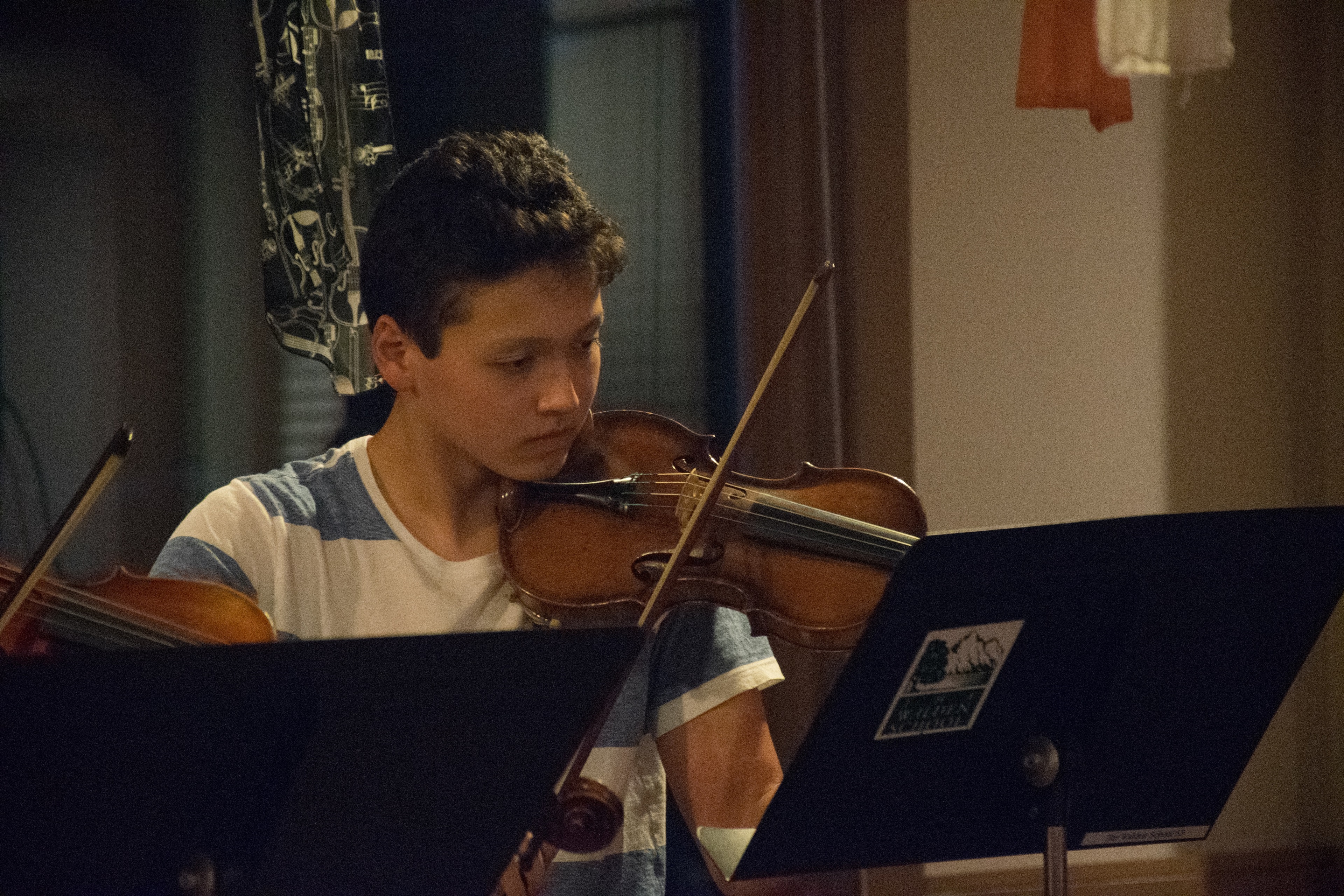 Noah Stein wins Emerging Composer Competition
Noah Stein's piece, Forest – A Rotation of the Earth, won first place in the Metropolitan Youth Orchestra of New York's Emerging Composers Competition. The piece will premiere on May 3, performed by the Greater New Haven Youth Orchestra, in which Noah plays violin. It may also be programmed on the upcoming season of one of the Metropolitan Youth Orchestras. Noah attended the Young Musicians Program in 2018 and 2019.
Jonathan Thomas at Lyric Opera of Kansas City
Jonathan Thomas, former Development Manager at Walden, started on a new position on February 3 as Senior Manager of Individual Giving at Lyric Opera of Kansas City. Located in the heart of Kansas City's Crossroads community, Lyric Opera creates transformational opera experiences through their performances and through their outreach and education initiatives.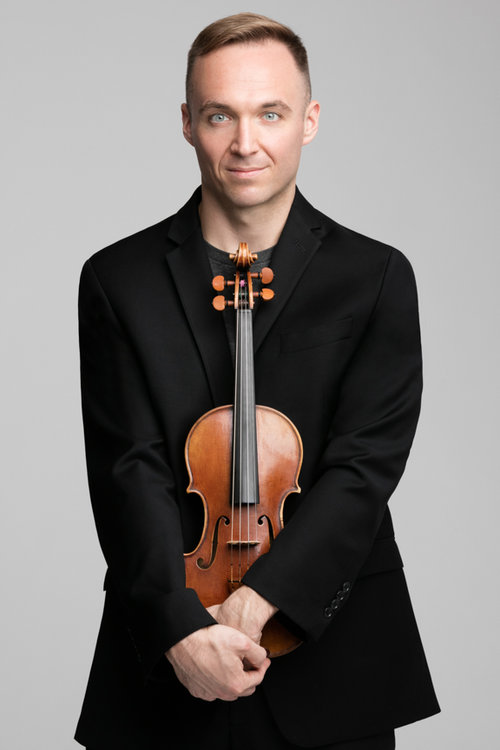 Austin Wulliman premieres with Conrad Tao
Violinist Austin Wulliman had his first performance with pianist Conrad Tao on February 25 at Columbia University's Miller Theater. The concert featured two world premieres of Austin's works: Insurgentes Sur for violin and piano and Frame for solo violin. Austin is a member of JACK Quartet, and has been in residence at Walden with Spektral Quartet and Ensemble Dal Niente, and has also performed at Walden events outside the summer.
We want to hear from you!
What's been going on? If you have a recent or upcoming premiere, publication, award, new job or program, or a celebratory life event, please share the news. Email your news to alumni@waldenschool.org.
Stay in Touch
You can like The Walden School page on Facebook and join The Walden School private group to hear about events and opportunities throughout the year, including upcoming regional alumni Composers Forums and Holiday Parties. You can also find us on Instagram, Twitter, and at waldenschool.org.