Message from Seth Brenzel, Executive Director
Dear Walden friend,
Happy Halloween! Fall is in the air, and we are starting to plan another wonderful Walden summer in 2023 while looking back with gratitude on the summer past.
I hope you enjoy this spooky edition of InterNetzo, which celebrates our fiscal year-end fundraising efforts, looks ahead to Walden holiday parties, and features the diabolically inventive Walden tradition of Halloween in July. Plus, catch up on some dreadfully exciting community news.
I wish you a fun-filled and frightful Halloween, and I hope our paths cross again soon—perhaps in some haunted wood!
BOO!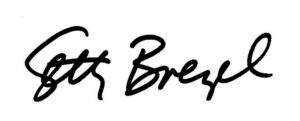 Seth Brenzel
Executive Director
(603) 563-8212
Walden Holiday Parties
The holiday season is just around the corner! Walden community members will be gathering for holiday potlucks in cities throughout the country in December and January. Look for an email announcement of dates and cities soon, and if you are interested in hosting a party in your area or want to learn more in the meantime about these upcoming gatherings, please write to us at alumni@waldenschool.org. We are so grateful to the many volunteers who have hosted Walden holiday parties over the years.

Fiscal Year-End Fundraising
Walden's fiscal year ended on September 30. Over the year, the Annual Fund raised more than $337,000 from 434 individuals, families, and institutions, including 95 new donors. Thank you. We are inspired by your generosity, and we are grateful for the transformative experiences of music and community you make possible.
If you missed the deadline, don't worry—it's never too late to support Walden! You can always make a gift online or mail a check to our office:
The Walden School
7 Joost Avenue, Suite 204
San Francisco, CA 94131
Happy Halloween. . . In October
From Kittie Cooper, Director of De(Composers) Forums
We asked Young Musicians Program (YMP) faculty member Kittie Cooper to tells us about Halloween in July, a beloved YMP tradition that she introduced six years ago.
Halloween in July is one of those beautiful days at Walden that bring out peak levels of wackiness in the community. It's always a surprise when it'll happen—some space is just decorated on campus for the students to discover. They then have the afternoon to come up with costumes while the offices are converted into a haunted house for students to trick-or-treat in later. The decorating is done secretly, under the cover of some complicated and blatantly fictional story that keeps the students away (this year, spiders had nested up in the offices and needed to be relocated).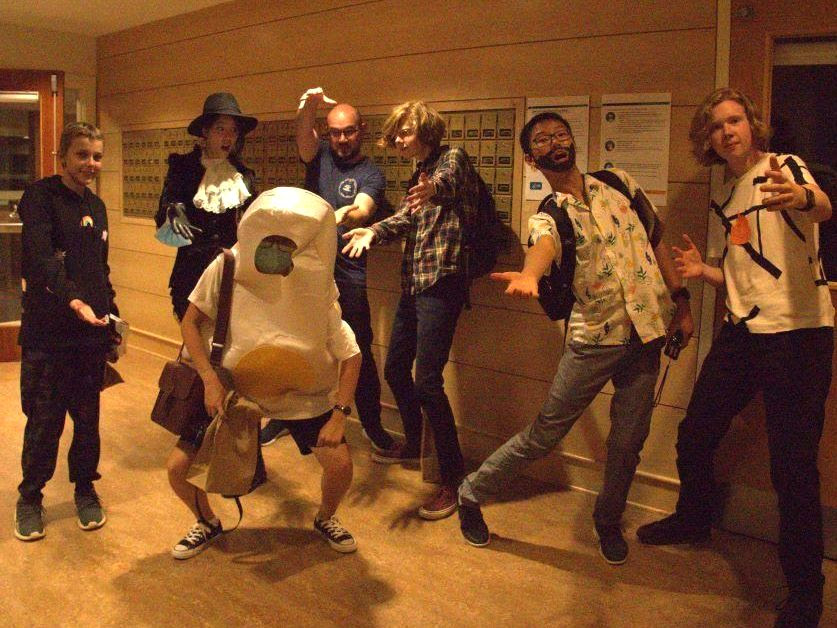 Halloween in July is one of Walden's more recent traditions—the first one was in 2016 and we've had one every year since (even 2020 when Walden was online). Some faculty and staff were talking about how we have winter holidays in July, and we were kidding around that we should have Halloween in July.
I really wanted it to happen though, because it sounded awesome and very summer-campy, so I kept bringing it up and asking people to help so we could make it happen. I convinced Sam Pluta to suggest Halloween as one of the musicianship frolic themes (which ended up being "Welcome to the Hallolympic Games" or some such), because then I knew we'd at least have some Halloween decorations to start with. People were honestly so trusting that year—I still can't believe they just let us take over the offices and jumped right in to running around decorating things.
The rooms of the haunted house change every year, and are always a mix of spooky, scary, funny, nerdy, and just plain beautiful. This year two rooms that were on the particularly beautiful side of things were the hidden room of rainbows and unicorns (and other glittery, happy things curated by Rebekah Griffin Greene), and the room of 12-tone solfege bots (where Francesca Hellerman made a Max patch that randomly generated tone rows for the students to solfege). We also had a jump scare hallway with a bunch of DIY synths and lights (thanks to Alex Christie), and a room of planned obsolescence (featuring antiquated Walden merch and technology, dreamed up by Theo Trevisan), and there were many more stand-outs that I'd love to list but then this would be too long! My favorite thing about Halloween is that it's always a group effort, and you get to see people's personalities and senses of humor coming out in their own unique ways—just through costumes and decorations. And the Walden students are of course extremely clever, so they come up with some really amazingly original (and spooky, and hilarious) stuff every year.


Community News
Washington Master Chorale performs Walden composers
No fewer than five Walden-affiliated composers had works premiered by the Washington Master Chorale on its October 23 "Autumn Harvest" concert in Washington, DC. The Chorale is a mixed chorus of 60 professional and volunteer singers led by Artistic Director Tom Colohan, who has been the choral conductor at Walden's Creative Musicians Retreat (CMR) for several summers. The composers and pieces featured were Bob Bassett, CMR alumnus and member of Walden's Board of Directors, with Chinook; Caroline Mallonee, YMP alumna, longtime faculty member, and current CMR director, with Morning Porch and two selections from Wind Songs; and CMR alumni Drew Kravin (Redwood Tree) and Dan Maguire ("October-November" from Falls Like Slow Rain). Tom Colohan's composition Make Me an Instrument was also performed. Congratulations to all!
Lukáš Janata's prizewinning composition premiered
Catch, a new composition for orchestra by CMR alumnus and YMP faculty member Lukáš Janata, was premiered by the San Francisco Conservatory of Music (SFCM) Orchestra and conductor Edwin Outwater. Lukáš's work was the winning composition in SFCM's 2021 Highsmith Competition. Lukáš graduated from SFCM in 2019 and now teaches composition there. He calls the piece "a contemplative, urgent, and lamenting work, that delivers a reflection, reconciliation, and imploration for humane values." Watch the performance here or listen here along with the score.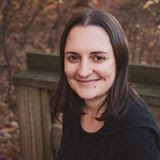 Sarah Riskind featured on Illinois Public Media
Former YMP faculty member and choral director Sarah Riskind was interviewed by Illinois Public Media about her upcoming concert with the Baroque Artists of Champaign–Urbana (BACH), of which she is the music director. The concert will feature Dietrich Buxtehude's Membra Jesu Nostri and Caroline Shaw's To the Hands, a 2016 work that responds to Buxtehude. As Sarah explains, "since one of my primary goals as the Music Director of BACH is to use Baroque music as a foundation for exploring a more diverse collection of works, I resolved to build a program out of these two deeply connected pieces separated by 336 years."
Lei Liang and Mivos Quartet
Past CMR visiting ensemble Mivos Quartet premiered Six Seasons by Lei Liang, a past YMP and CMR composer-in-residence. The work, for string quartet and electronics, was commissioned by Mivos and written in collaboration with scientists from the Scripps Institute of Oceanography, who collected recordings from the floor of the Chukchi Sea in the Arctic. The title refers to the six seasons observed by Nunavut indigenous communities based on hunting and migration patterns. The concert took place on October 15 at the University of California at San Diego, where Lei is a professor of music. The project was featured in the San Diego Union-Tribune.
Photo: Lei Liang and oceanographer Joshua Jones

Rebekah Griffin Greene collaborates with Poet Laureate of Alabama on piece honoring Harriet Tubman
YMP faculty member Rebekah Griffin Greene has collaborated with Ashley M. Jones, the Poet Laureate of Alabama, on Hymn for Harriet's Hands, a work for orchestra and poet inspired by the life of Harriet Tubman. The piece was premiered on October 21 by young musicians from the Alabama School of Fine Arts in Birmingham, along with Jones, who spoke her poetry together with the music.
Photo: Rebekah Griffin Greene and Ashley M. Jones
Judith Temkin Irvine honored by Bryn Mawr School
JCC alumna Judith Temkin Irvine was honored by her alma mater, Baltimore's Bryn Mawr School, with the school's Senior Alumna Award. Judith is an anthropologist recognized for her work on language and communication in social, cultural, and historical context, especially in sub-Saharan Africa. She has taught at Brandeis University and the University of Michigan. She is a member of both the American Academy of Arts and Sciences and the National Academy of Sciences and a recipient of the Guggenheim Fellowship. Congratulations, Judy!
New film and book from Alicia Jo Rabins
Last month saw the release of two creative projects from YMP alumna Alicia Jo Rabins. Her film A Kaddish for Bernie Madoff is a hybrid of musical memoir and narrative fantasy that explores the dangers of capitalism and perfectionism through the story of Bernie Madoff. Its premiere in Portland, Oregon, was covered in Willamette Week, and it is now available for streaming. In addition, Alicia's book of short personal essays about early parenthood and Jewish spirituality, Even God Had Bad Parenting Days, is now available for purchase.
Welcome to Marguerite Ladd's daughter 
Walden alumna and former staff and faculty member Marguerite Ladd announces the birth of her daughter, Arda Earle Ladd, coming in at 9 pounds and 12 ounces and 22 inches long. Welcome Arda!
We want to hear from you!
What's been going on? If you have a recent or upcoming premiere, publication, award, new job or program, or a celebratory life event, please share the news at waldenschool.org/contact.
Stay in Touch
You can like The Walden School page on Facebook and join The Walden School private group to hear about events and opportunities throughout the year. You can also find us on Instagram, Twitter, YouTube, bandcamp, and at waldenschool.org.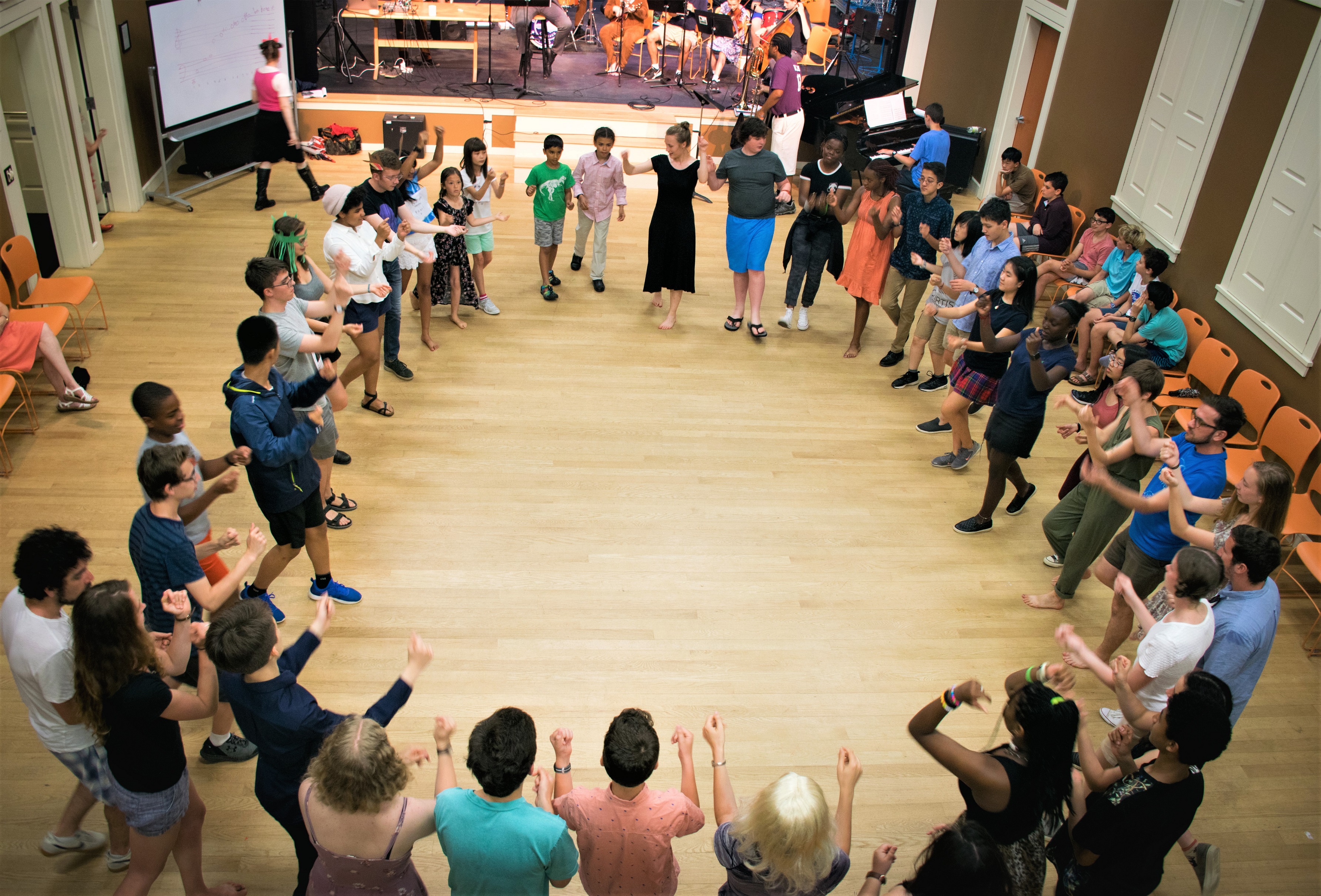 [/vc_column_text][/vc_column][/vc_row]