Message from Seth Brenzel, Executive Director
Dear Walden friend,
The holiday season is upon us, and we are gearing up for another wonderful Walden year in 2023.
I'm thrilled to announce that applications are now open for our 2023 Young Musicians Program (YMP) and Creative Musicians Retreat (CMR). Read on for information about program dates and locations, application deadlines, and upcoming YMP info sessions. And spread the word to any creative musicians who may be interested in learning more about Walden!
This edition of InterNetzo also features competitions for young composers, along with plenty of exciting community news. Plus, Walden merch is on sale, so if you're looking for a great holiday gift, be sure to check it out.
I wish you all the best this holiday season, and I hope to see you at a Walden event or program soon!
Best wishes,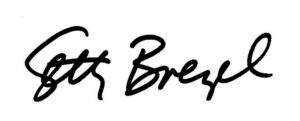 Seth Brenzel
Executive Director
415-587-8157
#GivingTuesday Success
Thank you to the many generous supporters who collectively contributed $3,345 to Walden's Annual Fund on #GivingTuesday, far surpassing our goal of raising $2,023 for Walden's summer 2023 programs!
#GivingTuesday is a global day of generosity, supporting our communities and the organizations we love. Walden's amazing donor community keeps us thriving—THANK YOU.
It's not too late to support Walden this holiday season. Any day is a good day to give the gift of music!
Summer 2023 Programs
Apply to be part of Walden 2023!
We are now accepting applications for summer 2023. We hope you (and your friends, family members, acquaintances, and neighbors!) will apply to join us at one of our programs next summer.
Creative Musicians Retreat: June 10 – June 18, 2023, at Brewster Academy, Wolfeboro, New Hampshire (for musicians ages 18-98)
Young Musicians Program: June 24 – July 30, 2023, at Dublin School, Dublin, New Hampshire (for pre-college musicians, ages 9-18)
Application materials for both programs are available on our website.
Application deadlines:
Early Round: Applications due December 21
Regular Round: Applications due February 1
Final Round: Applications due April 5
Write to us with any questions.
Walden Holiday Parties
The holiday season is just around the corner! Walden community members will be gathering for holiday potlucks in cities throughout the country in December and January. Look for an email announcement of dates and cities soon, and if you are interested in hosting a party in your area or want to learn more in the meantime about these upcoming gatherings, please email us. We are so grateful to the many volunteers who have hosted Walden holiday parties over the years.
Currently, we have one party scheduled, with more to come:
New York: Sunday, January 22, 2023, 3-5 pm
RSVP by email or call (415) 587-8157.
Give the Gift of Walden!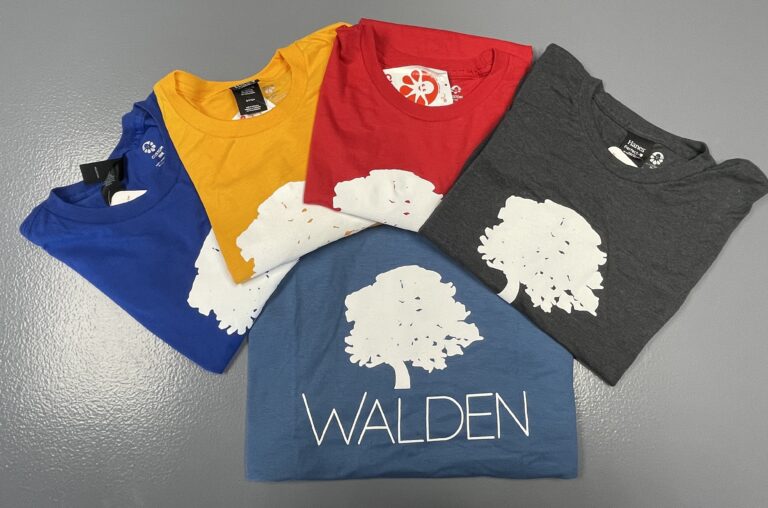 There are two great ways to bring some Walden-y summer magic to your holiday season while also supporting our programs.
Order Walden merchandise before December 15 for 10% off and delivery by Christmas. We have logo shirts, hoodies, hats, keychains, decals, and more.
Check out Walden's discography on Bandcamp, which includes a wealth of summer program recordings available to stream and purchase for download.
Young Musicians Program (YMP) Online Information Sessions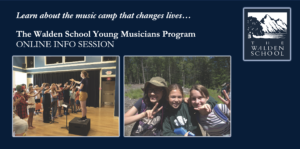 Join us at one of our online interactive information sessions led by Walden's Executive Director, Seth Brenzel, alongside YMP faculty and staff members.
Learn more and register for one of the info sessions below:
Tuesday, December 13, 2022, at 7 pm Eastern / 4 pm Pacific
Tuesday, January 17, 2023, at 7 pm Eastern / 4 pm Pacific
These events are open to prospective students, music teachers, and anyone else who would like to learn more about Walden's award-winning Young Musicians Program—the music camp that changes lives.
Competitions and Calls for Scores
Walden encourages the sharing of opportunities and resources for composers, including competitions and calls for scores that may be of interest to our community. We maintain a searchable list of competitions, awards, and calls for scores on our website. Opportunities are often posted in Walden's community Facebook group as well.
Here are some opportunities that were recently shared with us:
Community News
Walden at the GRAMMY awards
Recordings by past Walden visiting artists and ensembles were among the 2023 GRAMMY nominees:
Dave Eggar was a featured performer on two GRAMMY-nominated compositions by Paquito D'Rivera and Pascal Le Boeuf. A former member of The Walden School Players, Dave has brought his artistry to numerous Walden events. Most recently, he performed at our benefit concert in Washington, DC, last May.
Hub New Music was the featured performing ensemble on Carlos Simon's Requiem for the Enslaved, which was GRAMMY-nominated for Best Contemporary Classical Composition. This powerful work honors the lives of 272 enslaved people sold to pay the debts of Georgetown University, where Simon is an assistant professor of music. Hub's recording of the work was released in celebration of Juneteenth this year. Hub New Music was the ensemble-in-residence for Walden's YMP Faculty Commissioning Concert in 2021.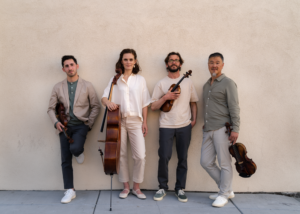 Del Sol String Quartet was the performer on Huang Ro's A Dust in Time, one of the albums for which Judy Sherman was nominated for a GRAMMY as Producer of the Year, Classical. The album-length composition traces a meditative journey inspired by Tibetan Buddhist sand mandalas.
Congratulations to the nominees!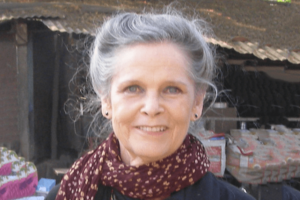 Amy Catlin-Jairazbhoy appointed to faculty chair in India
UCLA ethnomusicology professor Amy Catlin-Jairazbhoy, a JCC alumna, has been named the inaugural holder of the Bakë-Jairazbhoy Chair for Indian Ocean Studies at the Pocker Sahib Memorial Orphanage College in Kerala, India. The chair was created to recover and preserve the musical culture of the Muslim community on the Malabar coast. Catlin-Jairazbhoy will have the songs digitally re-mastered and archived, and she plans to transcribe and translate the lyrics into English. She credits JCC founder Grace Newsom Cushman with encouraging her interest in the music of different cultures.
Loretta Notareschi composition featured on new recording
Veteran YMP and CMR faculty member Loretta Notareschi's composition Moon Jazz: River on the Moon was recorded on the album Windswept Vol II: Modern Chamber Music for Winds by the New London Chamber Ensemble, from Navona Records. The album was released in June, and Loretta's piece has been aired on several local radio stations.
Amy Beth Kirsten Joins Juilliard Composition Faculty
Amy Beth (A.B.) Kirsten, who was YMP Composer-in-Residence in 2022—and will fill the same role at CMR in 2023—has been named to the faculty of the Juilliard School's music composition department. A.B. is known for her multiyear multimedia theatrical collaborations, and her body of work spans 18 years. She has been recognized with numerous awards and fellowships, including from the American Academy of Arts and Letters and the John S. Guggenheim Foundation. She is currently working on Jacob in Chains, a present-day Christmas ghost story commissioned by Alarm Will Sound.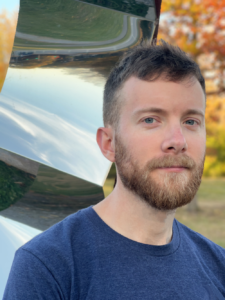 Prizewinning composition by Michael Kropf premiered
A new work by YMP faculty member Michael Kropf was premiered at the San Francisco Conservatory of Music (SFCM) on November 1. Sweet Baby Movie Child was the winning composition in the school's annual Hoefer Prize competition. Kropf won every prize available in the composition department while completing his master's degree at SFCM. His new piece is a collaboration with fellow SFCM student and poet Patrick Smith, who wrote the text for the piece, and it was sung by soprano Erin O'Meally, another SFCM graduate. A video of the premiere performance is available here.
Augusta Cecconi-Bates interviewed
Composer Augusta Cecconi-Bates, a CMR alumna, was interviewed on The William Pace Show, broadcast from Dayton, Ohio, and available on YouTube here. The interview traces Augusta's life story and varied musical career, including her numerous operas and cantatas on historical and humanistic themes.
Mivos Quartet records Steve Reich
The Mivos Quartet, a past Walden visiting ensemble, has released a new album on Deutsche Grammophon featuring a trilogy of works by Steve Reich. The album, titled Steve Reich: The String Quartets, includes Reich's Different Trains, Triple Quartet, and WTC 9/11. The Mivos players worked closely with Reich to develop their interpretations of the works, and the composer himself supported the project from start to finish. The album is available digitally, on CD, and on vinyl. A limited number of LPs including art prints signed by Reich are also available.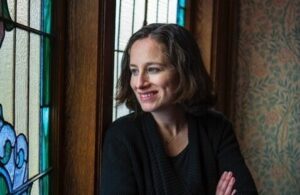 Ruth Franklin speaks on prestigious lecture series
On November 2, YMP alumna Ruth Franklin, the author of Shirley Jackson: A Rather Haunted Life, was a featured lecturer at the University of Rochester's Plutzik Series, a long-running reading series featuring leading contemporary literary artists. Franklin is a book critic and former editor at The New Republic. Her book on Shirley Jackson won numerous awards, including the National Book Critics Circle Award for Biography. Franklin has also received a Guggenheim Fellowship in biography and a Leon Levy Fellowship in biography.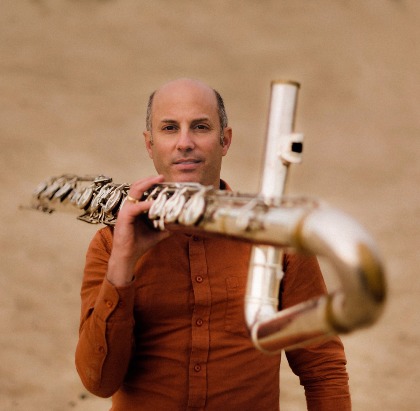 Quarter-tone piece by Ned McGowan premiered
Former YMP visiting artist Ned McGowan's Three Pieces for Quarter-tone Extended Clarinet was premiered on November 27 at the Muziekgebouw in Amsterdam, where McGowan lives. The pieces were written for clarinetist Gregory Oakes. The concert also featured former YMP visiting artist Ere Lievonen on the Fokker Organ and McGowan on flutes. An excerpt of the piece, along with the score, is available on YouTube.
Walden friends at the San Francisco Symphony
Tenor soloist Issachah Savage, who gave a memorable recital at YMP in 2008, was featured in the San Francisco Symphony's performance of Beethoven's Ninth Symphony under conductor Xian Zhang in early December. Several other Walden friends performed as part of the San Francisco Symphony Chorus: Walden Executive Director Seth Brenzel, CMR alumni Drew Kravin and Malcolm Gaines, Walden bookkeeper Brielle Morgan Neilson, former development associate Chung-Wai Soong, and several Walden donors. The chorus, led by David Xiques (himself a Walden supporter!), was praised for its "full-bodied and eloquent sound."
Mary Fineman chamber suite premiered
Suite from the Faraway Pavailion by Junior Conservatory Camp (JCC) alumna Mary Fineman was premiered in November in San Francisco and Belmont, California. The performance can be viewed here. The suite, for Pierrot ensemble, includes a piece titled "Watercolor" that Fineman originally wrote for piano at the age of 16 with her beloved teacher Shari Fleming, a JCC alumna and faculty member and the composer of "Goodnight Music." The piano version of the piece was performed by Yarn/Wire at Walden's online Alumni Composers Forum in 2021.
We want to hear from you!
What's been going on? If you have a recent or upcoming premiere, publication, award, new job or program, or a celebratory life event, please share the news at waldenschool.org/contact.
Stay in Touch
You can like The Walden School page on Facebook and join The Walden School private group to hear about events and opportunities throughout the year. You can also find us on Instagram, Twitter, YouTube, bandcamp, and at waldenschool.org.