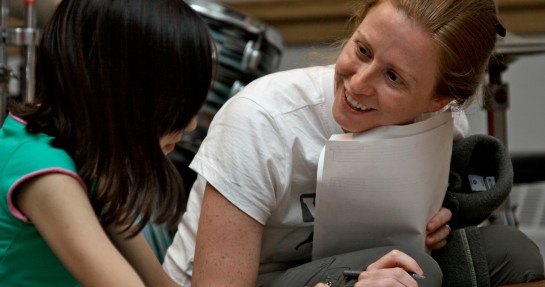 The faculty and staff of The Walden School are trained in performance, composition, conducting, theory and pedagogy, among other fields, and participate in one or more of the School's programs each year. Below are listed recent members of the faculty & staff.
Erica Ball
Meade Bernard
Whit Bernard
Marshall Bessières
Amy Bolaños
Seth Brenzel
Eliza Brown
Alan Chan
Alex Christie
Joshua Clampitt
Shawn Crouch
Nicholas DeMaison
Carol Thomas Downing
Renée Favand-See
Michael Gilbertson
Ann Goehe
Rebekah Griffin Greene
Steven Hankle
Dana Jessen
Brooke Joyce
Alysoun Kegel
William Kelly
Josie Kovash
Marguerite Ladd
Sky Macklay
Caroline Mallonée
Tony Makarome
Emil Margolis
Sally Mitchell
Ted Moore
Noah Mlotek
Ian Munro
Osnat Netzer
Loretta Notareschi
Tierney O'Brien
Sam Pluta
Ruth Rainero
Sarah Riskind
Hamilton Sims
D. J. Sparr
Peter Thompson
Marie Whiteford
The Walden School Faculty and Staff
Erica Ball
Hailed by music critic Kyle Gann as a "precociously interesting composer", Erica Ball's works have been heard across the country in Chicago, Boston, New York, and Philadelphia. Her music has been performed by numerous ensembles including the Da Capo Chamber Players, the Colorado Quartet, the Arneis Quartet, pianist Blair McMillen, the International Contemporary Ensemble (ICE), and the American Symphony Orchestra. She has participated as a composer in the Deer Valley Music Festival, where her string quartet w(e)aving was premiered by the Arneis Quartet, and the Bowdoin International Music Festival, where she studied with composer Derek Bermel through the generosity of a Subito Grant from the American Composers Forum's Philadelphia chapter. Erica holds a BA in Music from Bard College, where she studied with Keith Fitch, Kyle Gann, and Joan Tower. She is currently pursuing a PhD in composition as a Benjamin Franklin Fellow at the University of Pennsylvania, where she studies with Jay Reise, James Primosch, and Anna Weesner. In addition to her work as a composer, Erica remains active as a violinist, pianist, and music educator, with a special interest in bringing contemporary music to new audiences. ericajball.com
Meade Bernard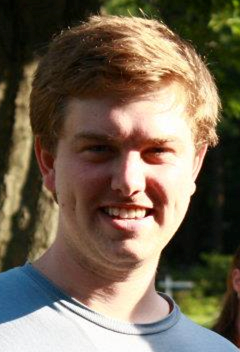 As a boy, Meade Bernard went on a whimsical little romp down a hill to a creek, where he found a spotted salamander and named it Charles. They became fast friends – inseparable really – until Charles flew the coop two days later through a crack in the back door in a sly but devastating act of betrayal. More recently, Meade graduated from Oberlin College and Conservatory with degrees in music composition and English, focusing on electroacoustic composition and Modern Culture and Media. In his creative work he often finds himself in cahoots with filmmakers, choreographers, and theater directors, with a focus on immersive "events" designed around a particular venue/space. In recent years he's occasionally swapped sides in these collaborations, working as a video editor and occasional director for creative and commercial film/video projects. Meade has received awards and recognition from ASCAP, NFAA, Oberlin, and, strangely, the Internet Advertising Awards. In the coming year, Meade is excited to be composing and sound-designing for a new feature film from Tribeca Film Festival award-winning director Kivu Ruhorahoza, the first-ever Rwandan filmmaker to have an international film release. He'll also be working on several short films, an album of recent music, and he's thinking about taking up the accordion or learning to play squash, perhaps both. He's thrilled to be back at Walden this summer in the new and exciting role as a member of the faculty. meadebernard.com
Whit Bernard
Whit Bernard was thrilled to be back at Walden after a two-year hiatus, most of which he spent living in Riga, Latvia, on a Fullbright research grant. He has worked as Operations Manager for the International Contemporary Ensemble, greasing the wheels for exciting musical performances. Additional projects include editorial work for Jazz Musicianship by Bill Stevens, as well as ongoing research into contemporary music and political engagement in the former Soviet Bloc. Whit's primary political philosophy is that the world should be more like Walden. To further this end, he founded "subway solfege," a guerrilla musicianship movement.
Marshall Bessières
Marshall Bessières is a composer and music educator most recently based in New York City. His works have been performed by ensembles and soloists including Choral Chameleon, Hexnut, Wet Ink Ensemble, Clogs, Aeros Wind Quintet, the Santa Clara University Chamber Singers, and Jennifer Martin, among others. He has been on the faculty of the Young Musicians Program since 2003 and the Teacher Training Institute since 2009, and in 2011 he joined the inaugural faculty of Walden's Creative Musicians Retreat. Through a partnership with Walden during the spring of 2011, Marshall was the Artist-in-Residence at the Dublin School, teaching classes in computer music and musicianship, and leading the community in morning sound activities. Marshall has a degree in composition and piano performance from Santa Clara University, where he studied with Pam Quist, Pat Plude, and Teresa McCollough, and later taught from 2003 to 2008. As of August 2011, he is in Austin pursuing graduate studies in Composition at The University of Texas. marshallbessieres.com/music
Amy Bolaños
Amy Bolaños returned to Walden in 2011 as camp nurse and Dean of Students, marking her sixth year of service to Walden. She began her career as Walden nurse and Dean of Students in 2003 and 2004 under her maiden name, Amy Krehbiel, and returned in 2008 a changed woman with husband, now staff member, Ben Bolaños , and their two children, Dahlia, now age five, and Gabriel, now age three. Throughout the year, Amy works as a full-time mother in San Francisco while picking up some part-time hours at Tom Waddell Health Center (TWHC), a clinic for low-income people run by the city's Department of Public Health (DPH); Curry Senior Center, a clinic for low-income seniors also funded by both the DPH and the non-profit San Francisco Community Clinic Consortium; and a telephone Nurse Advice Line serving the Community Oriented Primary Care Clinics of San Francisco. In 2001, she received her bachelor of science degree in nursing from Bethel College in North Newton, Kansas, and has been living in San Francisco and working at TWHC ever since. In her very limited spare time, Amy surfs with her husband, sings in her church choir, bikes, plays piano, dances zumba, watches movies, and reads.
Seth Brenzel
Seth Brenzel, Executive Director, has been associated with The Walden School for 30 years. He was fortunate to be a student at Walden for six magical summers (1985-1990), and since 1994, has served the School as a staff member, faculty member, board member, Director of Operations, and as the Associate Director from 1996 to 2003, when he became the School's Executive Director. Since 1995, he has sung with the Grammy Award-winning San Francisco Symphony Chorus, and is currently a professional member of that ensemble. He studies voice with Ruth Rainero.
Seth serves on the Board of Trustees of the San Francisco Friends School, and in the past, he has served on the boards of The Walden School, Swarthmore College, and Earplay, a San Francisco new music ensemble. Seth received his B.A., with degrees in Music and Political Science, from Swarthmore College, where he served as President of the College's Alumni Association. He re-ceived an M.B.A. from the Haas School of Business, University of California, Berkeley, with a focus in non-profit management and marketing; he has also served on the Haas School's Development Council. He is a 2012 graduate of Leadership San Francisco, where he now serves as an alumni advisor.
Prior to becoming Walden's first full-time Executive Director, Seth worked part-time for Walden during the year and held positions as a senior consultant at Deloitte Consulting, in marketing and public relations at the San Francisco Symphony, and most recently led both the marketing and the enterprise sales teams for an internet software company, now part of Adobe. When not at Walden, Seth lives in San Francisco with his partner, Malcolm Gaines, and their daughter, Cora.
Eliza Brown
Eliza Brown writes music for both the concert stage and for interdisciplinary projects incorporating film, architecture, theater, music technology and visual art. Eliza's music, described as "delicate, haunting, [and] introspective" by Symphony Magazine, has won national awards and been commissioned by artists such as the PRISM Saxophone Quartet, Wild & Wulliman and dancer/choreographer Shawn Bible. Her musical activities also include playing the cello and viola da gamba and teaching aural skills at Northwestern University, where she is currently pursuing a doctorate in composition. elizabrown.net
Alan Chan
Alan Chan is a multi-faceted composer with the goal of creating original and innovative music that brings a refreshing experience to audiences. In 2010, B for Brazil, commissioned by the Lien Percussion Ensemble, premiered at the National Concert Hall in Taipei. Sponsored by the American Composers Forum, Alan organized, composed and conducted a concert in Los Angeles featuring his 17-piece jazz orchestra in May 2011. Shortly after, his To Be Continued for jazz big band was nominated as a finalist at the ArtEZ Composition Contest in Enschede, the Netherlands. Rock-Paper-Scissors, commissioned by the Los Angeles County Arts Commission, received its world premiere by the Orchestra of St. Matthew's and Henry Wang (Chinese fiddle virtuoso), directed by Thomas Neenan in Pacific Palisades, California in June. Alan holds a doctor of musical arts degree from the University of Southern California, and he currently divides his time between New York City and Los Angeles. He is excited to be back as a faculty member at Walden's Young Musicians Program. His compositions are published by HoneyRock publishing, MPI, and Capstone Records. alanchanmusic.com
Alex Christie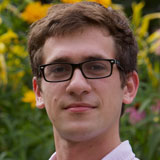 Alex Christie is a San Francisco Bay Area composer, performer, and improviser of acoustic and electronic music. His work is the hybridization of hyper-intellectualized contemporary music theory and a childish obsession with explosive sound and bright, flashing lights. Alex holds a BM from the Oberlin Conservatory in Composition and TIMARA (Technology In Music And Related Arts) and an MFA from Mills College in Electronic Music and Recording Media. He frequently collaborates with choreographers and dancers and has been commissioned by Cleveland-based dance company GroundWorks Dancetheater and Seattle-based choreographer K.T. Niehoff. Alex performs as a laptopist in several veins of music, ranging from experimental improvisatory noise to electronic dance and also performs free jazz and freely improvised music as a saxophonist. He recently released an album of solo electronic music entitled "In The Blink" on Khalija records and currently teaches composition, electronic music, and music theory at Santa Clara University. alexchristie.org/
Joshua Clampitt
Joshua Clampitt is a composer, flutist, singer, and conductor living in Bloomington, Indiana where he is pursuing a bachelors degree from the Indiana University Jacobs School of music. At IU Joshua studies composition with Don Freund, P.Q. Phan, and Claude Baker, and conducting with Dominic DiOrio. His music has been performed at Indiana University, Butler University, and Ball State University, and by various ensembles in the Indiana area. Also studying performance, Joshua is active as a concert flutist, with a specialty in contemporary music. An avid performer, Joshua currently sings as a member of the Indiana University Contemporary Vocal Ensemble, and can also be heard with the Indiana University Opera & Ballet Theater, and Oratorio Chorus.
Shawn Crouch
Shawn Crouch, composer, conductor and educator, has had his works performed by, among others; American Modern Ensemble, Cantori New York, California E.A.R. Unit, Chanticleer, Del Sol String Quartet, the Esoterics, Eighth Blackbird, Lost Dog New Music Ensemble, Non Sequitur, newEar Contemporary Ensemble, Prism Quartet, the Phoenix Chorale, the Santa Fe Chorale, Seraphic Fire Chamber Choir and the Firebird Chamber Orchestra, the Yesaroun' Duo and Volti. Shawn has received awards from the American Academy of Arts and Letters, ASCAP, Yale University, Meet the Composer and the Percussive Arts Society. He is the inaugural recipient of the Dale Warland Singers Commissioning Award given by Chorus America and the American Composers Forum. Shawn Crouch currently serves as the Founding Director of Seraphic Fire's Miami Choral Academy, a tuition-free program that creates a little league-type network of choral ensembles for children in underserved communities of Miami-Dade County. Shawn Crouch has also served on the music faculty at the Walden School for Young Musicians, and the Hunter College Campus School in New York City. Mr. Crouch received his B.Mus. in composition from the New England Conservatory with honors and distinction in performance, and his M.Mus. in composition from the Yale School of Music. Mr. Crouch proudly serves on the Board of Directors of Chorus America. shawncrouchmusic.com/
Nicholas DeMaison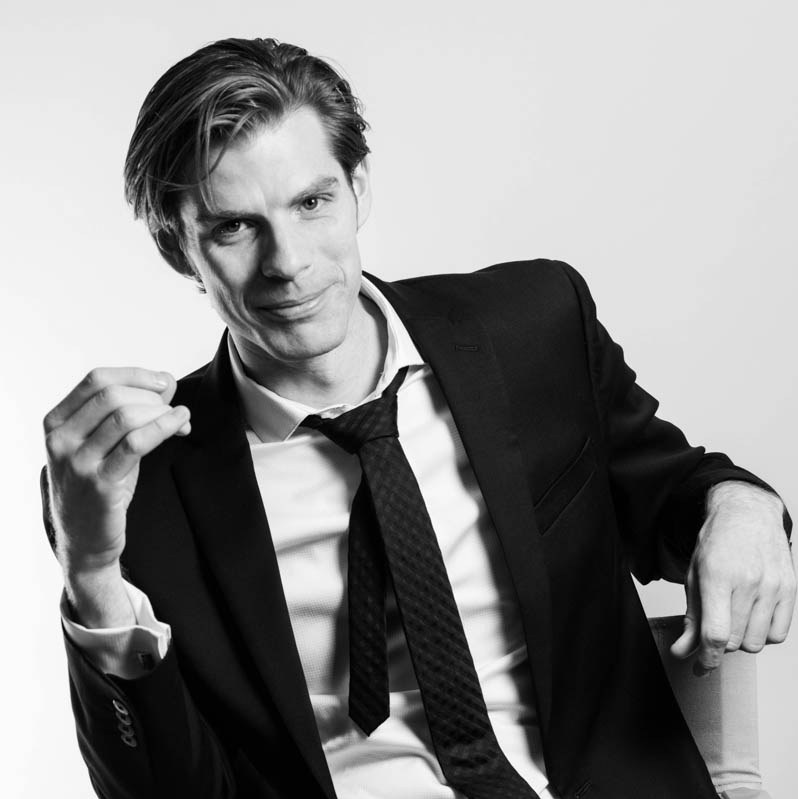 Nicholas DeMaison is a New York-based conductor and composer. His performances, including dozens of premieres of new instrumental, operatic and choral works, have been described as "consistently invigorating" (New York Times), "spine tingling" (Feast of Music) and "enchanted" (Seen and Heard International). Nicholas is currently the Director of the Rensselaer Orchestra and Concert Choir at Rensselaer Polytechnic Institute in Troy, NY, where he is also helping to establish an undergraduate degree in music. His work has been performed by the New York Philharmonic, Iktus Percussion, and Florilegium Chamber Choir, among others, and has been featured in the Wall Street Journal, Time Out New York, Time Out Chicago and Chicago Magazine. He has additionally worked on the music staff with multi-media production group Giants Are Small, Live from Lincoln Center, and PBS. Nicholas holds degrees from the Oberlin Conservatory and the University of California, San Diego.
Back to top
Carol Thomas Downing
Carol Thomas Downing is the Founder / Artistic Director of the Virginia Children's Chorus. An experienced singer, children's choral director, classical violinist and Celtic fiddler, Ms. Downing has trained young musicians from preschool through the university level. She holds a B.A. degree in voice, graduating summa cum laude from Towson University and received her Masters of Music degree in music education with Kodály emphasis from the University of St. Thomas. Her teachers include Ruth Drucker (voice) and Berl Senofsky (violin). Ms. Downing serves on the faculties of The Academy of Music (Norfolk, VA) and The Walden School for Young Composers (Dublin, NH). She is Founder and past director of the Peabody Children's Chorus (Baltimore) and a contributing author to "a href="http://waldenschool.org/about-us/publications/" target="_blank">The Walden School Musicianship Course: A Manual for Teachers. She guest conducts for All-City & District Chorus events, teaches at Suzuki violin workshops and frequently performs as a fiddler and singer for Irish events. Ms. Downing holds Kodály certification and is a member of the American Choral Directors Association, Chorus America, The Organization of Kodály Educators and the Suzuki Association of the Americas. In 2004, she was made an honorary lifetime member of Phi Kappa Phi at Old Dominion University.
Renée Favand-See
For composer and soprano Renée Favand-See, the voice is a primary expressive medium in both writing and performing. Recent projects include Gathered Whole for Wet Ink Ensemble and Lonesome Songs for soprano Alissa Rose. Her music has been premiered by Sequitur, Lucy Shelton and eighth blackbird, Del Sol String Quartet, PRISM Saxophone Quartet, Opera Index, mezzo-soprano Hai-Ting Chinn and American Opera Projects, among others. She has collaborated with the Group Motion Dance Company in Philadelphia and Trip Dance Theatre in Los Angeles, as well as with video artist Christine Sciulli. Renée's honors include a grant from the American Music Center, a Charles Ives Scholarship from the American Academy of Arts and Letters and the Bearns Prize from Columbia University. She earned her B.M. and M.M. degrees in composition from the Eastman and Yale Schools of Music. Renée currently lives in Portland, Oregon. reneefavand.com
Michael Gilbertson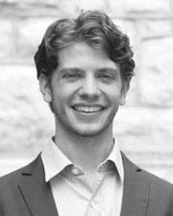 Michael Gilbertson, a native of Dubuque, Iowa, studied composition with Samuel Adler, John Corigliano, and Christopher Rouse at The Juilliard School, and at the Yale School of Music with Aaron Jay Kernis, Martin Bresnick, Ezra Laderman and Christopher Theofanidis. Gilbertson's works have been programmed by ensembles including The Washington National Opera, The Juilliard Orchestra, the San Francisco Chamber Orchestra, the Grand Rapids Symphony, the Symphony in C, the New England Philharmonic, the Yale Philharmonia, the Cedar Rapids Symphony, the Dubuque Symphony, the Michigan Philharmonic, the Flint Symphony, the Rockford Symphony, the Waterloo-Cedar Falls Symphony, Musica Sacra, and Aspen Contemporary Ensemble.
Gilbertson's music has earned five Morton Gould Awards from ASCAP, a Charles Ives Scholarship from the American Academy of Arts and Letters, and the 2007-08 Palmer-Dixon Prize, awarded by the Juilliard composition faculty for the best student work of the year. Gilbertson's music can be heard in the 2006 documentary Rehearsing a Dream, which received an Academy Award nomination for best documentary. Gilbertson's published music includes choral works with Boosey & Hawkes and G. Schirmer, and orchestral works with Theodore Presser.
Gilbertson is currently collaborating with playwright Caroline McGraw on an opera commissioned by the Washington National Opera's American Opera Initiative which will be premiered at the Kennedy Center in November, 2013. In 2009, Michael founded an annual music festival which brings six Juilliard musicians to Dubuque, Iowa for concerts and educational outreach. The festival is a fundraiser for the Northeast Iowa School of Music, where Michael has taught courses in composition and music history during their summer session since 2008. michaelgilbertson.net
Ann Goehe
Ann Goehe is a Registered Nurse who has worked for a school district in the greater Atlanta metro area for the last 13 years. She currently travels between several schools for which she has direct child care responsibilities. During her tenure with the school district she has also been a nurse consultant in the school health program coordinating the activities of nurses in 33 schools.
For 15 years prior she worked as a pediatric nurse in at Children's Health Care of Atlanta Pediatric Hospital in the pediatric cardiac intensive care as well as the general pediatrics floor. Working as a Camp Nurse is not new to Ann. She has been a camp nurse at a Girl Scout Camp and horse camp in previous summers. She is currently a certified instructor of American Heart CPR and first aid and American Red Cross CPR and first aid.
Ann holds a bachelor of science in Nursing from Georgia State University. She is returning for her second year here at Walden. She is married and lives in Atlanta with her husband and two rescue dogs, Tammy and Baxter. Her oldest child, John, has just moved to Long Island New York and a new job. Her youngest child, Emma, is working full time job at a veterinarian's office in Atlanta.
Rebekah Griffin Greene
Rebekah Griffin Greene is an award-winning bassist, composer, pianist, cellist, poet, and singer who holds bachelors and masters degrees in bass performance, composition, and music education from the Thornton School of Music at the University of Southern California, as well as a doctorate in bass performance from the State University of New York at Stony Brook. After recovering from a serious wrist injury and winning the Alice Nelson Music Competition in 1995 on the bass, she orchestrated her own bass and piano piece for the San Luis Obispo Symphony, launching her career as a composer and bass soloist. Now active in New York City as a freelance jazz, solo, chamber, and orchestral musician, she has performed her own works, as well as traditional recital repertoire, in such places as Hong Kong, Quebec, New York City, Los Angeles, and Chicago. Her composition teachers include Morten Lauridsen and Frank Ticheli, and her bass teachers include Paul Ellison, Joseph Carver and Kurt Muroki. Having taught classroom music in both Los Angeles Unified and New York City Schools, she is currently teaching private and group bass at the Lucy Moses School and the Frank Sinatra School of the Arts. She lives in Queens, New York City, with her trombonist husband, Dr. Terry Greene II, her son, Kayden, and many instruments. rebekahgriffingreene.com
Steven Hankle
Steven Hankle is a choral director and bass singer with a BME in voice and an MM in choral conducting from San Francisco State University. Currently he serves as the Director of Choral Activities at Mission High School in San Francisco while he pursues certification in the Kodály method of music education at Holy Names University in Oakland.
Dana Jessen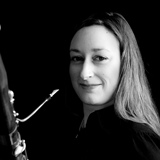 Dana Jessen is a bassoonist, improviser, composer and educator recently based in San Francisco. She is co-founder of the EAR Duo and has performed with the Lucky Dragons, Amsterdam Contemporary Ensemble, Callithumpian Consort, Harvard Group for New Music, Mobtown Modern, Bik Bent Braam Ensemble, Calefax Quintet, Braam/de Joode/Vatcher Trio and the Het Ensemble. As a composer, Dana's music utilizes everything from graphic notation to electroacoustic environments and has been performed by ensembles throughout the United States and Europe. She is the founder and artistic director of the New Music Bassoon Fund, an organization dedicated to expanding the current bassoon repertoire through commissioning projects. Through this organization, she has recently invited thirty bassoonists from all over the world to participate in the project's first commission, an hour-long composition for seven amplified bassoons by composer Michael Gordon. Dana has been artist in residence at the Atlantic Center for the Arts, Amsterdam's STEIM, De Lindenberg Productiehuis, and the Omi International Arts Center. Her recordings as a bassoonist and improviser can be heard on RIOJA, Evil Rabbit and the New World record labels. Dana holds a M.M. in Bassoon Performance from the New England Conservatory of Music and a M.M. in Improvisation from the Artez Hogeschool voor de Kunsten in the Netherlands. She lived in Amsterdam for three years as the recipient of a 2008-2009 J. William Fulbright Fellowship and a 2009-2011 HSP Huygens Fellowship where she researched contemporary and improvised music. danajessen.com
Brooke Joyce
Brooke Joyce was born and raised in East Lansing, Michigan. He holds degrees in theory and composition from Princeton University, the Cleveland Institute of Music, and Lawrence University. He has composed music for a variety of chamber ensembles, orchestras and soloists, but his first love is music for the theater. Among his music-theater collaborations is Unbekannt, a musical based on the life of Anna Anderson, the famous Anastasia pretender. A CD of his chamber music, "Waves of Stone", was released on the Innova label in 2009. Brooke teaches at Luther College in Decorah, Iowa, and serves as composer-in-residence with Lutheran Summer Music. He has been associated with The Walden School since 2000. brookejoyce.com
Alysoun Kegel
Alysoun Kegel is thrilled to join the Walden School faculty. She will be coming to us from Carnegie Mellon University, where she will have just completed her second MM in Conducting under Maestro Robert Page. At CMU, she works as assistant conductor of the Repertory Chorus, the Concert Choir, and the Baroque Ensemble. She has also worked as an assistant conductor for Opera Theater Pittsburgh.
Kegel began singing as an 8-yr-old treble in the St. Luke's Girls Choir of Evanston, Illinois, under the direction of Richard Webster. She recalls the experience as "certainly transformative, often transcendent. It kindled my passion for musical performance, and showed me that music has the power to nourish a child emotionally, cognitively, even spiritually." Kegel is an accomplished conductor, music teacher and soprano. While on the faculty of Phillips Exeter Academy, she conducted the Women's Chorus and the Glee Club, taught a performance master class, and gave private vocal instruction. Kegel was also assistant conductor of the Concord Chorus and directed the choral program at the Phillips Exeter Summer School. In 2002, as musical director of Whim N' Rhythm, Yale University's elite women's ensemble, she conducted performances in Japan, South Korea, Italy, France and the United Kingdom.
Kegel served as Artistic Director of the PALS Children's Chorus in Brookline, MA from 2007-2011. As AD of PALS, Kegel prepared children to sing under the batons of Sir Colin Davis, Raphael Frühbeck de Burgos, David Hoose, and Bernard Haitink. She has led workshops on movement and choral singing throughout the Northeast.
In her work as a singer, Kegel cites the influence of conductors Simon Carrington and Robert Lehman. She was a charter member of the Yale Schola Cantorum, a 24-voice ensemble specializing in early and contemporary music. Kegel maintains a career as a recitalist, and has worked in the Boston area as staff soprano at Trinity Church in Copley Square and at Church of the Redeemer, Chestnut Hill. Kegel graduated from Yale with a Bachelor of Arts in Music and English, and received her first Masters in Music from the Longy School of Music in Cambridge.
William Kelly
William Kelly was born and raised in Santa Clara, California. He attended Santa Clara University as a double major in Musical Composition and Modernist English Literature. There he studied composition and improvisation with Professors Pam Quist, Patricia Plude and Alex Christie. His compositional aesthetic is influenced in part by his love for 20th century music as well as an intellectual approach to finding his own voice. He has had his work performed in countless composition forums as well as his senior composition recital, in which he also played a piece by Henry Cowell and an improvisation for prepared piano and saxophone. He plays several different instruments including the double bass, piano, guitar and drums. His life-long vocations include teaching and musical composition, and promoting art in the community. Upon graduating high school, William achieved the rank of Eagle Scout which is one of his most proud accomplishments. He enjoys hiking, camping and nature, and uses the skills and experiences he gained in the Boy Scouts on a daily basis. He is excited to share these and other skills with the community at Walden as a staff member this summer!
Josie Kovash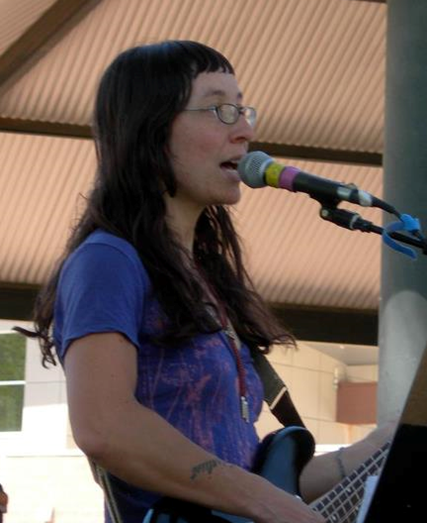 Josie Kovash was completely enchanted and transformed through spending four summers as a Walden student and is now delighted to return 15 years later as a member of the Walden staff. Since last in Dublin, she has wandered the country in search of meaningful vocation and sense of place, finally returning to her native Colorado Plateau and settling, seemingly by accident as many do, into the strange little desert community of Moab, Utah. There, she has run the gamut of local non-profit work, from conservation advocacy to environmental education, community gardening to community theater. Most recently, she splits her time between producing events with fellow film fest gypsies at Sundance, Telluride, and San Francisco, and working for wilderness education programming at the southwest branch of the Colorado Outward Bound School. When not wearing one of her many work hats, she can be found scrambling around on sandstone, exploring deep canyon rivers, playing and singing in a garage band with her parents, and collaborating on a variety of local art and music projects.
Marguerite Ladd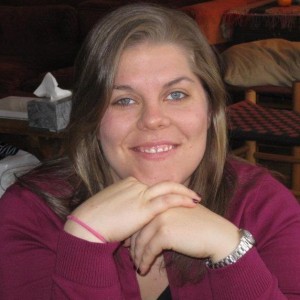 Marguerite Ladd, Director of Operations, received a bachelor of music degree in composition from New England Conservatory of Music and a masters degree in music theory and composition with concentration in scoring for film and multimedia at New York University. She has studied with Ira Newborn, Deniz Hughes, Michael Gandolfi, and Lee Hyla, and has worked closely with Mark Snow, John Malia, and Malcolm Peyton. Marguerite's music has been performed by the Hudson River String Quartet, New England Conservatory's Honors String Quartet, Philharmonic Orchestra and Chamber Singers, among other contemporary ensembles. She was awarded a full scholarship to attend the 2009 ASCAP Foundation Film Scoring Workshop in Memory of Buddy Baker. She worked for PBS in Boston composing music for several different kinds of media publications that focus on education. She has scored many short films and commercials including films for L.A. directors Celeste Ward and Kelly Donovan. She currently works for composer Tan Dun. margueriteladd.com
Sky Macklay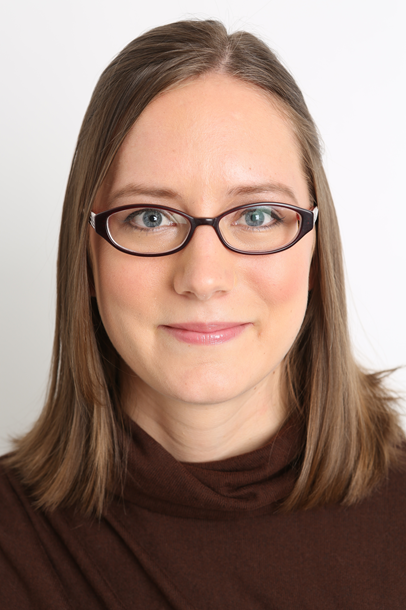 The music of New York-based composer and oboist Sky Macklay explores bold contrasts, theatrical elements, and the visceral physicality of sound production and perception. Her works have been performed by ensembles such as ICE, Yarn/Wire, Firebird Ensemble, Hexnut, The University of Memphis Contemporary Chamber Players, the Luther College Concert Band, Luna Nova, and PRIZM ensemble. Her piece Dissolving Bands, an abstract orchestral reflection on the American Revolutionary War, was commissioned and premiered by the Lexington (MA) Symphony to celebrate the 300th anniversary of the town of Lexington. Dissolving Bands was the winner of the 2013 Leo Kaplan award from ASCAP and a CAP grant from New Music USA. She has also received commissions from The Walden School Faculty Commissioning Project and from Saint John Lutheran Church (MN). Her multi-movement work for jazz ensemble, Mestiza, was showcased at the 2010 Midwest Black History Conference. Lake Dublin, her piece for clarinet, piano, and water bowls, was a winner in the 2011 Iowa Composers Forum Spring Festival composition contest. The International Alliance for Women in Music recently honored her piece Before There Was Backspace There Was No Going Back, a musical and poetic tribute to Kurt Vonnegut for amplified electric typewriter and ensemble. As an active new music oboist and improviser, Sky plays with the Ghost Ensemble collective and performs her own and other composers' ambitious oboe repertoire. Sky has toured the United States and Japan as a wind ensemble and orchestral oboist and draws upon this background as a composer of ensemble music.
Sky graduated from Luther College in Decorah, Iowa where she studied composition with Brooke Joyce and earned her master's degree in composition from The University of Memphis where she studied with Kamran Ince. Sky is currently pursuing her doctoral studies at Columbia University. An enthusiastic proponent of creative music education, Sky teaches at the Preparatory Center for the Performing Arts at Brooklyn College. skymacklay.com
Tony Makarome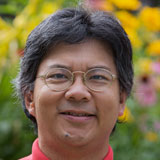 Bassist Tony Makarome received a doctor of musical arts degree in orchestral conducting from the University of South Carolina and a bachelor of music degree in composition from the Berklee College of Music in Boston. He has studied with distinguished artists and teachers such as Robert Spano, Daniel Lewis, Miroslav Vitous, Herb Pomeroy, George Crumb, and Robert Freedman. As a bassist, he has performed with Louis Bellson, Greg Fishman, Bert Ligon, Danilo Perez, The Diamonds, and Tony Bennett, among others. He has also appeared with key figures in the Asian jazz scene such as Jeremy Monteiro, Michael Veerapan, Lewis Pragasam, and Greg Lyons. Highlights from his work as an orchestra conductor include the USA premiere of Procaccini's opera La Prima Notte and several successful seasons as assistant conductor of the Columbia Lyric Opera. In 2001, his children's opera, Faybulous, premiered at the Pawley's Island Music Festival in South Carolina. His arrangement of William Grant Still's The Black Man Dances for symphonic band will be published by WGS Music (Arkansas). Dr. Makarome has been a successful teacher of solfège, ear-training and music theory. He is a lecturer on jazz studies and popular culture at Singapore's National Institute of Education. In May 2003, he was appointed Musical Director/Resident Conductor of the NUS Wind Symphony. He continues to perform as a bassist. Tony has been a member of The Walden School Young Musicians Program faculty since 2009.
Caroline Mallonée
Caroline Mallonée, Academic Dean, Director, Composers Forums & Director, Creative Musicians Retreat has been on the faculty of The Walden School since 1998. Her work has been performed in New York City at Carnegie Hall, Avery Fisher Hall in Lincoln Center, Symphony Space, Merkin Hall, Bargemusic, Tenri Cultural Center, Town Hall and Tonic, as well as at the Tribeca New Music Festival, Long Leaf Opera Festival, Carlsbad Music Festival, Bennington Chamber Music Conference, Bowdoin Summer Music Festival, 21st Century Schizoid Music, on the New Music New Haven series and at Boston's Jordan Hall.  Her music has been performed in the U.S., the Netherlands, Wales, England, Iceland, Japan, Italy and Mexico, and has been broadcast several times over National Public Radio on Garrison Keillor's "A Prairie Home Companion." Several of her choral pieces, including The Carolers At My Door, are published by Boosey & Hawkes.  Carrie holds degrees from Harvard University, The Yale School of Music and Duke University, and she was a Fulbright scholar to the Netherlands in 2004.  carolinemallonee.com
Emil Margolis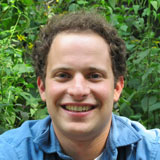 Emil Margolis is a composer with interests in composing both electronic and acoustic music. His music has been performed around the United States by groups such as the Ensemble for Contemporary Music at UCSB, Hexnut, the Ludovico Ensemble, Yarn/Wire, the Young Artists String Quartet, and the Walden School Players. His teachers have included: Joel Feigin, Curtis Roads, Salvatore Spina, and Andy Vores. He recently completed an M.M. degree in music composition from the Boston Conservatory, and currently lives in San Francisco. emilmargolis.com
Sally Mitchell
Sally Mitchell studied with Pam Quist and Pat Plude at Santa Clara University as a music major with an emphasis in composition. Previous to her enrollment in SCU, she achieved her national certification in massage therapy, which she continued to practice throughout her undergraduate studies. Her life focus is to explore the intersection of art and social and environmental change. Recent projects within this focus include a commission by the Ignatian Center at SCU to honor the 1989 Jesuit Priest martyrs, participation in a student-run interdisciplinary arts ensemble, Charisma!, and current participation as a musician, improviser, and dancer with choreographer David Popalisky in his piece "Migrations". Sally was a student at Walden for five years and was excited to return to Walden as a staff member. bodyflows.com
Noah Mlotek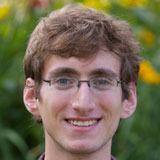 Noah Mlotek has worked in academic publishing for the last two years as an editorial assistant at Dumbarton Oaks Research Library and Collection in Washington, D.C. He also sings professionally in the Washington area. Noah graduated from Oberlin College in 2008 with a major in classics. During the year, Noah stays involved with Walden in various ways; last February he joined with D. J. Sparr in moderating a Baltimore Alumni Composers Forum, and he is currently at work on the design and layout of a forthcoming Jazz Musicianship textbook by Walden legend Bill Stevens. Noah was delighted to return to the staff of the Young Musicians Program during the summer of 2011.
Ted Moore
Ted Moore is an active composer, sound designer, and educator living in Minneapolis. He has had numerous pieces performed across the United States and has been commissioned by the Minneapolis Cedar Avenue Cultural Center, the ensemble Smoking With Baby, and Savage Umbrella Theater Company. Sound design credits include numerous projects with Nautilus Music-Theater (St. Paul, MN) and most recently Savage Umbrella Theater Company's original production of Care Enough. Before recently relocating to the Twin Cities, Ted studied music at Luther College (Decorah, IA) and Truman State University (Kirksville, MO), and taught at The Walden School's Young Musicians Program, Dorian Summer Music Camps (Decorah, IA), Truman State University, Handmade Music Minneapolis, and Experimental College (Minneapolis, MN). Currently, Ted is Director of Public Relations for RenegadeEnsemble. tedmooremusic.com
Ian Munro
Ian Munro is a composer originally from Harleysville, Pennsylvania. He is currently living in Brooklyn and works regularly with The Sweat Lodge, a group of composer-performers who hold monthly concerts and music events. He also helps run Performers Forum, a presentation organization dedicated to providing a platform for creative performers to present and discuss their music. He is currently earning his M.M. at Brooklyn College, studying composition and electronic music and working with Doug Geers, Morton Subotnick and Tania León. In 2010, he graduated from University of the Arts with a B.M. in composition and studied with Andrea Clearfield (former Walden Festival Week moderator). Ian has been on the faculty of the Young Musicians Program since 2010 and attended the Teacher Training Institute for three years. He enjoys playing piano, accordion, highland bagpipe and Hammond organ as well as building homemade electronic music devices. ianmunrobot.com.
Osnat Netzer
Israeli born Osnat Netzer is a composer, pianist and educator living in Boston. She was born in Haifa and studied piano and composition at the Jerusalem Academy of Music and Dance. Osnat obtained a master's in theory and composition at Mannes College of Music in New York, and a doctorate in composition at New England Conservatory. In 2009-10 she lived in Berlin through a fellowship from the Frank Huntington Beebe Foundation and there completed her opera The Wondrous Woman Within, an adaptation of the play by Hanoch Levin. The first scene of this opera was performed by New York City Opera and received rave reviews from The New York Times and The Wall Street Journal. Her works have been performed at the Tanglewood Music Center, June in Buffalo and the Bowdoin Music Festival and at many venues in Europe, Israel and South Korea. Osnat is also active as a pianist in classical and contemporary concert music, as well as improvisatory folk, klezmer, and jazz-influenced works. After five years teaching at New England Conservatory as an adjunct professor, Osnat is joining the Harvard faculty in fall 2013. osnatnetzer.com
Loretta Notareschi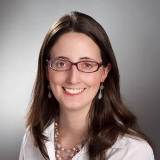 Loretta K. Notareschi explores the passionate, irreverent, and transcendent in her many compositions for chamber ensemble, large ensemble, and chorus. Born in Canton, Ohio and raised in Stillwater, Oklahoma, she has received awards and honors from the IronWorks Percussion Duo, the Colorado State Music Teachers Association, the Sacred and Profane Chamber Chorus, the American Composers Forum, Ensemble Eleven, and the GALA Choruses. Her music has been performed in Manchester, England; in New York City at Symphony Space and the Paul Recital Hall in Lincoln Center; and in other cities across the U.S., including Denver, where she makes her home. Her music is published by Disegni Music (ASCAP), Friedrich Hofmeister of Leipzig, and Bachovich. Notareschi is an assistant professor of music at Regis University and a faculty member of The Walden School. She is also a member of ASCAP and the Amercian Composers Forum. She holds a Masters and PhD in composition from the University of California at Berkeley, a Bachelor of Music in composition from the University of Southern California, and the General Diploma from the Zoltàn Kodàly Pedagogical Institute of Music in Kecskemèt, Hungary, where she was a Fulbright Scholar. Her primary teachers in composition have been Morten Lauridsen, Erica Muhl, Rick Lesemann, Cindy Cox, and Jorge Liderman. lorettanotareschi.com
Tierney O'Brien
Tierney O'Brien is a graduate of the University of Delaware, where she received a B.M. in clarinet performance. During her undergraduate years, she was a member of the Badinage Woodwind Quintet and the UD Wind Ensemble, Symphony Orchestra, clarinet ensemble, Marching Band, and Pep Band. She has performed with the SEM ensemble in New York City and recorded solo incidental pieces for The Peccadillo Theater Company's production of Morning Star by Sylvia Regan. She was the principal clarinetist of the Wind Ensemble and Orchestra, and had the opportunity to perform with both groups at the 2009 MENC Eastern Division Conference in Providence, Rhode Island. Tierney continues her studies at UD in pursuit of a master's degree in performance, and has won the woodwind quintet graduate assistantship within the department. Her roles include her work with the quintet as well as teaching lessons, assistant directing the clarinet ensemble, assisting the marching band, and coaching an undergraduate woodwind quintet. She also made her debut as a conductor in the fall of 2011 in a performance of William Walton's Facade: an Entertainment. Tierney was a Walden student for three summers and was thrilled to be back as a staff member during the summer of 2012.
Sam Pluta
Known internationally for his laptop performances with groups like Rocket Science, Wet Ink Ensemble, and The Peter Evans Quintet, New York City-based composer/improviser Sam Pluta, Academic Dean and Director of Electronic Music, is one of the most compelling electronics performers of his generation. As a composer, he has been commissioned and premiered by Mivos Quartet, Yarn/Wire, ICE, Timetable Percussion, RIOT Trio, So Percussion, Dave Eggar, and Prism Saxophone Quartet and has performed internationally as a laptop soloist and chamber musician, with appearances at the Donaueschingen Festival, the Moers Festival, Bimhaus, Porgy and Bess, and the Vortex, amongst other international venues and festivals. A devoted pedagogue, he directs the Electronic Music Studio at Manhattan School of Music and is Academic Dean and Director of Electronic Music at the Walden School. Sam's music is released on quiet design and Carrier Records, a label he runs with Jeff Snyder and David Franzson, and his performances can also be found on More Is More, Tzadik, and hat[now]ART. Sam holds a Doctorate in Music Composition from Columbia University. sampluta.com
Ruth Rainero
Ruth Rainero received her Masters in Voice and Voice Pedagogy from the Royal Conservatory of The Hague and resided in the Netherlands for many years before returning to the United States. Her areas of expertise range from early baroque to contemporary music, and she performed throughout Europe at various international festivals and with a wide range of ensembles. In Europe and the United States, Ms. Rainero performed under the direction of conductors ranging from Philippe Herreweghe, Niklaus Harnoncourt and Nicholas McGegan to Steve Reich and Reinbert de Leeuw. Ms. Rainero speaks five languages, sings in five more and has been teaching classical voice – first in Amsterdam and then San Francisco – for twenty-five years. She now also travels regularly to New York City to teach a select group of professional singers. In addition to her classical voice studio, Ruth receives referrals from laryngologists of both singers and nonsingers suffering from muscle tension dysphonia and oterh voice disorders. Ms. Rainero often gives presentations and master classes at international voice conferences, including the Pan European Voice Conference IV, 2002 (Stockholm), the International Voice Symposium 2003 (Salzburg), the Physiology and Acoustics of Singing Conference 2004 (Denver), the Pacific Voice Conference/Pixar "Emotions and Voice", 2004 (Pixar Studios, Emeryville), and the UCSF Voice Conference 2005, 2006, and 2008 (San Francisco). Before devoting herself exclusively to her private studio, Ms. Rainero was on the faculty at the American Conservatory Theater (ACT) in San Francisco, the University of California at Davis and Skyline College in San Bruno. speakoutskills.com
Sarah Riskind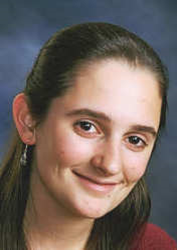 Sarah Riskind is a choral conductor, composer, singer, and teacher, and received her Master of Music in Choral Conducting at the University of Wisconsin-Madison in 2012. There she studied with Beverly Taylor, conducted the 30-voice Women's Chorus, and co-directed the 50-voice Masters Singers. In 2009, Sarah received a B.A. in Music, magna cum laude, from Williams College, earning highest honors for a senior thesis in composition, and conducting college, community, and children's choirs. She has served as the soprano section leader for St. Christopher Catholic Parish in Verona, Wisconsin, and has sung with Boston's Convivium Musicum, Seraphim Singers, Spectrum Singers, Schola Nocturna, and the Tanglewood Festival Chorus, as well as with the University of Wisconsin Concert Choir and Madrigal Singers. She is currently Choir Director at the First Parish Church of Berlin, MA, and will soon be the Middle and Upper School Music Teacher at the German International School of Boston. As time allows, she also plays fiddle in contra dance bands. In the last three years at Walden, Sarah has enjoyed leadership roles with the Treble Singers, Women's Chorus, and Chamber Singers as well as being a staff member. sarahriskind.com
Hamilton Sims
Hamilton Sims is a singer and writer living in New Orleans, Louisiana. She has earned a Bachelor of Music degree in Songwriting, cum laude, from Berklee College of Music, where she studied with Henry Gaffney, Kristin Cifelli, and Mark Simos. Hamilton has been involved with The Walden School for the past 12 years, including four summers as a student and four as a staff member. She looks forward all year to singing at Walden dances, taking camp swim trips, and helping design the Walden t-shirt.
D. J. Sparr
D. J. Sparr's musical compositions and guitar playing traverse many genres of music. As a composer, Sparr was awarded the $10,000 grand prize in the orchestra category of the BMG/Williams College National Young Composers Competition, and was an alternate for the 1998-99 Rome Prize. He received BMI Student Composer Awards in 1995 and 2000. His music has been commissioned and performed by groups such as Albany Symphony, the Berkshire Symphony, Chicago Youth Symphony Orchestra, eighth blackbird, the Los Angeles 'Debut' Orchestra, New Music Detroit, North/South Consonance, the Pittsburgh New Music Ensemble, the Verge Ensemble and Wet Ink Ensemble. D. J. has been appointed the composer-in-residence for the Richmond Symphony Youth Orchestra Programs for 2009-2011. As a guitarist, D. J. regularly performs his own compositions, including a classical guitar concerto, a concerto grosso for rock band and orchestra and numerous chamber pieces, as well as the music of others. In March 2010, D. J. premiered Michael Daugherty's Gee's Bend for guitar and orchestra in Europe with the Philharmonia Arturo Toscanini, and he performed the piece in March 2011 with the Dayton Philharmonic. D. J. received his Bachelor of Music degree from Eastman School of Music and his Master and Doctor of Musical Arts degrees from the University of Michigan, and is a graduate of the Baltimore School for the Arts. His teachers include Michael Daughtery, William Bolcom, Christopher Rouse, Joseph Schwantner and Augusta Read Thomas. D. J. lives in Richmond, Virginia, with his wife, Kimberly, and their two dogs, Nannette and Lloyd. djsparr.com
Peter Thompson
Peter Thompson, one of the latest of Walden's prodigal children to join the faculstaff, has already spent a summer refereeing ultimate frisbee, leading trips to Dublin Lake, maintaining appropriate mischief-making, and generally playing every other important part he can think of to keep Planet Walden in orbit. Peter received his B.A. in Music from Yale University. While there, Peter sang with the Yale Glee Club as a baritone and was an assistant conductor, was music director for a smattering of shows, and tinkered around with piano and trombone, which he still does. He has had compositions performed by New Triad, The Walden School Players, and the Baltimore Choral Arts Society. Currently, Peter lives in San Francisco, where he is the Administrative Manager for The Walden School.
Marie Claire Whiteford
Marie is thrilled to return to Walden this summer in her new role as a member of the faculty. In addition to songwriting and arranging, she is an active piano performer and singer. In 2005, she discovered her love for honky-tonk music and has since toured nationally and internationally in a honky-tonk band with members of the band Phish, in addition to producing and performing with her own various projects.
Growing up, Marie studied piano, composition, and musicianship for over a decade with Shari Fleming, composer of "Goodnight Music". She went on to receive a B.A. in music with a concentration in composition and music theory from the University of Vermont. She recently completed her Masters degree in education at Saint Michael's College where her thesis research focused on discerning and promoting the most effective strategies for working with families and students from Burma, Nepal, Vietnam, Somalia, Democratic Republic of the Congo, and Bosnia in the Vermont school system. She now runs a private piano and voice studio whose pedagogy includes the Walden School Musicianship Course in order to promote creativity, inquiry and the exploration of sound. Marie lives in Burlington, Vermont with her fiancé and their Maine Coon cat, Jefferson. In her spare time, she enjoys riding motorcycles, alpine skiing, sailing, and playing her new love: the pedal steel guitar.
Past Faculty and Staff
Adam Albrecht
Ben Aldridge
Jim Altieri
Anne Deane Berman
Madeline Bersamina
Christianne Bessières Lane
Tamar Bloch
June Bonacich
Ethan Borshansky
Cynthia Brackbill Harkum
Sara Brown
Tom Brustman
Liz Bucko
Ann Callaway
Thomas Carr
Nansi Carroll
Mitchell Clark
Jeffrey Cohen
Sarah Cornog
Stephen Coxe
Robert Crites
Nicholas DeMaison
Amy Dinsmore
David Drucker
Anouk Erni
Paul Ettlinger
Bradley Evans
Hali Fieldman
Stacy Garrop
Kathryn Grisbacher
Susan Hahs
Dawn Denham Haynes
George Halsell
Jason Haney
Jeffrey Hebden
Lynn Taylor Hebden
Thomas Hecht
Erika Homann
Joyce Jopkins
Rachel Israel
Bonnie Jacobowitz
Nancy Tsuyuki Jerome
Beatrice Jindra
Michael Johanson
Ben Kamen
Laura Keeler
Seth Knopp
Elyse Kolodin
Thomas Kraines
Kary Kramer
Leland Kusmer
Damon Lee
Teresa LeVelle
Amy Logsdon
Lois London
Tom Lopez
Amelia Lukas
Ted Masur
Jed McGiffin
Rob McLean
Laura Mehiel
Jenna Melissas
Jonathan Miller
Gary Monheit
Pedja Muzijevic
Paul Nauert
Aurora Nealand
Georgann Nedwell
Alex Ness
Francois Oeshkin
Nnenna Ogwo
Denise Ondishko
Jefferson Packer
Robert Paterson
Molly Pindell
Patricia Plude
Carol Prochazka
Erin Quist
Pamela Layman Quist
Judith Pannill Raiford
Brendon Randall-Myers
Lance Reddick
Brian Rogan
Julia Swift Saul
Danielle Schindler Cheung
Robin Seto
Daniel Shaud
Noelle Shipman
Garth Sunderland
Zoltan Szabo
Andrew Thams
Jennifer Turner
Leo Wanenchak
Cody Wright
John Yankee