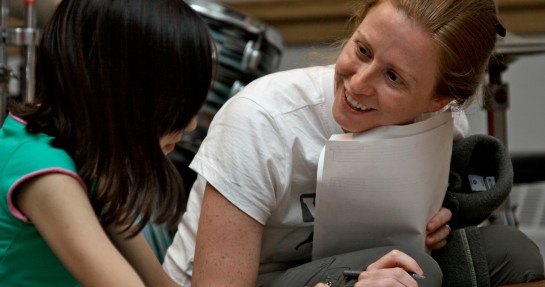 In addition to their many talents, the faculty and staff of The Walden School are trained in performance, composition, conducting, theory and pedagogy, and participate in one or more of the School's programs. Below are listed recent members of the faculty & staff. Please visit the program pages to see the current season's roster of faculty/staff.
Katherine Balch
Erica Ball
Meade Bernard
Seth Brenzel
Eliza Brown
Alex Christie
Kittie Cooper
Derek David
Charlie Dees
Nicholas DeMaison
Renée Favand-See
Michael Gilbertson
Terry L. Greene II
Rebekah Griffin Greene
Maddy Greenfield
Cara Haxo
Doug Hertz
Dana Jessen
Juliet Kaplan
Marguerite Ladd
Sky Macklay
Caroline Mallonée
Emil Margolis
Ted Moore
Ian Munro
Osnat Netzer
Elliot Nguyen
Loretta Notareschi
Danielle Kerani Oberdier
Susanna Payne-Passmore
Sam Pluta
A. Nirvaan Ranganathan
Sarah Riskind
Moshe Shulman
D. J. Sparr
Jake Tejada
Evan Williams
The Walden School Faculty and Staff
Katherine Balch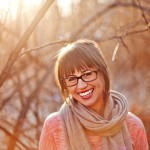 Katherine Balch (b.1991) writes music that seeks to capture the intimate details of existence through sound. Her work has been commissioned and performed by the Minnesota and Albany Symphony Orchestras, Ensemble Intercontemporain, International Contemporary Ensemble, Contemporaneous, Yale Philharmonia, the New York Youth Symphony and wildUp, among others, and has been featured in IRCAM's Manifeste, Aspen, Fontainebleau, Norfolk, and Santa Fe music festivals.
Katherine is the 2017-2020 composer-in-residence for the California Symphony, and recently joined the management roster of Young Concert Artists, Inc., where she is the 2017-2019 composer-in-residence. This season includes new pieces for the Tokyo and California Symphonies, and for violist Christophe Desjardins as part of the MANCA festival in Nice, France. Recognitions include awards from ASCAP, BMI, and the American Academy of Arts and Letters.
She completed her B.A./ B.M. in the Tufts University / New England Conservatory double-degree, and her M.M. at Yale School of Music. She is currently pursuing her doctorate at Columbia University, where she studies with Georg Haas and Fred Lerdahl. Passionate about education, she is faculty at Bard College-Conservatory Prep in the Hudson Valley, and is so happy to be returning to Walden for her second summer of creative music making! When not making or listening to music, she can be found baking, collecting leaves, and playing with her cat, Zarathustra. www.katherinebalch.com
Erica Ball
Hailed by music critic Kyle Gann as a "precociously interesting composer," Erica Ball's works have been heard across the country in Chicago, Boston, New York, and Philadelphia. Her music has been performed by numerous ensembles including the Da Capo Chamber Players, the Colorado Quartet, the Arneis Quartet, pianist Blair McMillen, the International Contemporary Ensemble (ICE), and the American Symphony Orchestra. She has participated as a composer in the Deer Valley Music Festival, where her string quartet w(e)aving was premiered by the Arneis Quartet, and the Bowdoin International Music Festival, where she studied with composer Derek Bermel through the generosity of a Subito Grant from the American Composers Forum's Philadelphia chapter.
Erica holds a B.A. in Music from Bard College, where she studied with Keith Fitch, Kyle Gann, and Joan Tower. She is currently pursuing a PhD in composition as a Benjamin Franklin Fellow at the University of Pennsylvania, where she studies with Jay Reise, James Primosch, and Anna Weesner. In addition to her work as a composer, Erica remains active as a violinist, pianist, and music educator, with a special interest in bringing contemporary music to new audiences. ericajball.com
Meade Bernard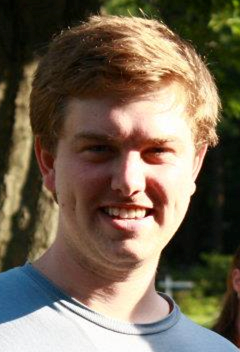 As a boy, Meade Bernard went on a whimsical little romp down a hill to a creek, where he found a spotted salamander and named it Charles. They became fast friends – inseparable really – until Charles flew the coop two days later through a crack in the back door in a sly but devastating act of betrayal. More recently, Meade graduated from Oberlin College and Conservatory with degrees in music composition and English, focusing on electroacoustic composition and Modern Culture and Media. In his creative work he often finds himself in cahoots with filmmakers, choreographers, and theater directors, with a focus on immersive "events" designed around a particular venue/space. In recent years he's occasionally swapped sides in these collaborations, working as a video editor and occasional director for creative and commercial film/video projects. Meade has received awards and recognition from ASCAP, NFAA, Oberlin, and, strangely, the Internet Advertising Awards. In the coming year, Meade is excited to be composing and sound-designing for a new feature film from Tribeca Film Festival award-winning director Kivu Ruhorahoza, the first-ever Rwandan filmmaker to have an international film release. He'll also be working on several short films, an album of recent music, and he's thinking about taking up the accordion or learning to play squash, perhaps both.  meadebernard.com
Seth Brenzel
Seth Brenzel, Executive Director, has been associated with The Walden School for more than 25 years. He was fortunate to be a student at Walden for six magical summers (1985-1990), and since 1994, has served the School as a staff member, faculty member, Director of Operations, and as the Associate Director from 1996 to 2003, when he became the
School's Executive Director. Since 1995, he has sung tenor with the Grammy Award-winning San Francisco Symphony Chorus, and is currently a professional member of that ensemble. He currently studies voice with Ruth Rainero.
Seth serves as the co-clerk of the Board of Trustees of the San Francisco Friends School, and in the past, he has served on the boards of The Walden School, Swarthmore College, and Earplay, a San Francisco-based new music ensemble. Seth received his B.A., with degrees in Music and Political Science, from Swarthmore College, where he served as President of the College's Alumni Association. He received an M.B.A. from the Haas School of Business, University of California, Berkeley, with a focus in non-profit management and marketing; he has also served on the Haas School's Development Council. He is a 2012 graduate of Leadership San Francisco, where he has also served as an alumni advisor.
Prior to becoming Walden's first full-time Executive Director, Seth worked part-time for Walden during the year and held positions as a senior consultant at Deloitte Consulting, in marketing and public relations at the San Francisco Symphony, and most recently led both the marketing and the enterprise sales teams for an internet software company, now part of Adobe. When not at Walden, Seth lives in San Francisco with his partner, Malcolm Gaines, and their daughter, Cora.
Eliza Brown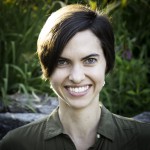 Composer Eliza Brown attended the Walden School as a YMP student from 2000-2002 and has since returned for many years as a staff and faculty member. Eliza's music, described as "delicate, haunting, [and] introspective" by Symphony Magazine, has been performed around the world by leading new music ensembles including Ensemble Dal Niente, ensemble recherche, Network for New Music, Quince Contemporary Vocal Ensemble, Spektral Quartet, ICE, Wet Ink Ensemble, Wild Rumpus New Music Collective, and PRISM Saxophone Quartet.
Deeply interested in the relationships between music and the other arts and humanities, Eliza has also engaged in interdisciplinary collaborations with practitioners of theater, dance, architecture, painting, and film, frequently taking on other artistic roles in these collaborations in addition to "composer." When not at Walden, Eliza teaches music theory and composition as an Assistant Professor of Music at DePauw University (Greencastle, IN). Eliza has also taught at Columbia College Chicago and Northwestern University, where she earned her DMA in composition in 2015. elizabrown.net
Alex Christie
Alex Christie makes acoustic and electronic music in many forms. His music has been called "vibrant", "interesting, I guess," and responsible for "ruin[ing] my day." He enjoys collaborating with artists in all fields and is particularly interested in the ways in which acoustic and electronic sound worlds intersect.
Recently, Alex's work has explored the ecology of performance in intermedia art and interactive electronic music. Through real-time audio processing, instrument building, video, lighting, and theater, Alex expands performance environments to offer multiple lenses through which the audience can experience the work. He is curious about the design of power structures, systems of interference, absurdist bureaucracy, and indeterminacy in composition.
Alex began his compositional career many years ago as a student at Walden's Young Musicians Program where he now serves as faculty. He holds degrees from the Oberlin Conservatory and Mills College and is currently pursuing a PhD in Composition and Computer Technologies (CCT) at the University of Virginia as a Jefferson Fellow. Other interests include baseball and geometric shapes. alexchristie.org
Kittie Cooper
Kittie Cooper is an educator and performer from Seattle, Washington. She recently graduated from Northwestern University with a Bachelor of Music in music education and classical guitar performance with a minor in English Literature. For the past four years, she served as co-curriculum director and guitar instructor for AMASE (Academy of Music and Arts for Special Education), an organization that provides music lessons for students with special needs. Next year, Kittie will join the faculty of the Virginia School for the Deaf and Blind in Staunton, Virginia as an English teacher. Kittie spent the past three summers at Walden working as Assistant Director of Composers Forums and staff, and is excited to be teaching this year. In her free time, she enjoys reading books and making sound and performance art that often incorporates feminism and humor.
Derek David
Derek David is a composer based in Boston, Massachusetts. His dramatic and vibrant chamber music has been performed in both Europe and the United States and has received great recognition from audiences and critics alike. His works have garnered praise in the US and abroad and have won several prestigious awards. Upon hearing his Viola
Sonata, composer John Adams declared to be "dazzled by [David's] capability and musicality, [and his] masterful demonstration of technique." Derek's String Quartet (2011), has been met with international recognition and repeated performances. It was described by Sabino Pena of France's Classiquenews.com as "a true musical jewel of the 21st Century." The quartet was awarded the EAMA Nadia Boulanger Institute Prize in (2011) as well as the Morton Gould ASCAP Award (2011). Additionally, the quartet was awarded first place by the American prize (2015). Dr. David holds a DMA from the New England Conservatory of Music and is currently a teaching fellow at Harvard University where he is a three-time recipient of the "Harvard University Distinction in Teaching Award". Outside of composition, his musical areas of interest also extend to Medieval theory and musicology, The Beatles, and Jewish Music.www.derekdavid.com
Charlie Dees
A native of Kansas City, Missouri, Charlie Dees attended the Walden School Young Musician's Program from 2002 to 2005. Growing up, he studied violin and composition along with dabbling in piano. After taking a hiatus from music, he co-founded the Missouri Quizbowl Alliance, which organized a statewide trivia circuit for high schoolers, and coached a local high school's team. One day he picked up his violin again, realized that he sounded awful, and vowed to never sound that bad again, leading him to reboot his music studies. Ultimately, Charlie moved to Chicago and enrolled at Harold Washington College in 2014.
In 2015, he was accepted to transfer to Columbia University in New York, where he is currently pursuing degrees in music and history. Charlie studied violin with Tiberius Klausner and Richard Rood, and composition with Kris Bartmann and many legendary Walden faculty. Most importantly, he is super stoked to be back to Walden for his first summer in over a decade.
Nicholas DeMaison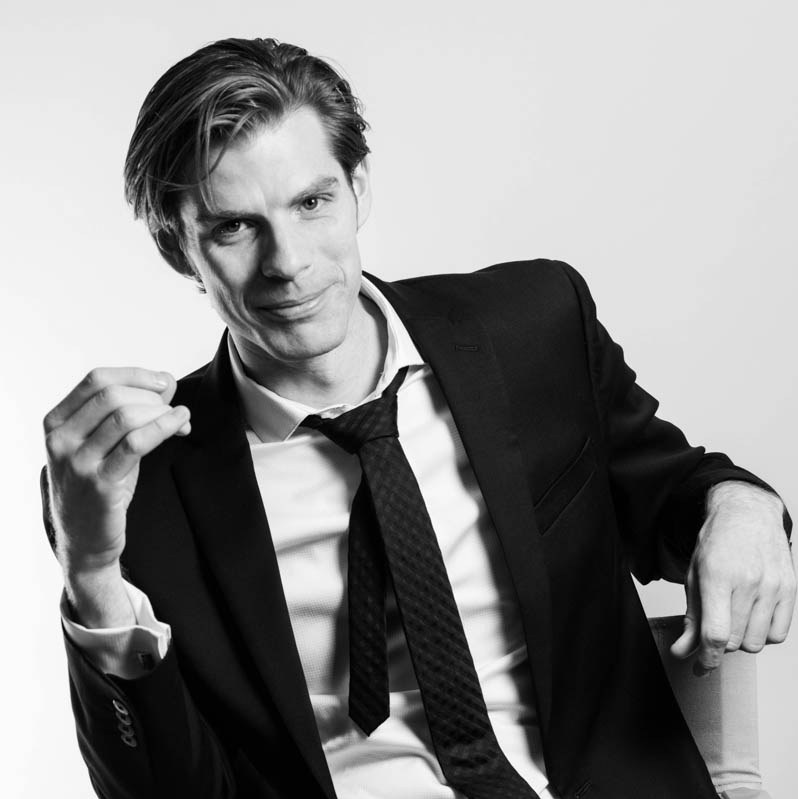 Nicholas DeMaison is a New York-based conductor and composer whose performances, including dozens of premieres of new instrumental, operatic, and choral works, have been described as "consistently invigorating" (New York Times), "spine tingling" (Feast of Music), and "enchanted" (Seen and Heard International).
Currently the Music Director of the Rensselaer Orchestra and Concert Choir at Rensselaer Polytechnic Institute in Troy, New York, his recent and upcoming engagements have included performances at the Beijing Modern Music Festival (NCPA, Beijing), Handan Grand Theater (Handan, China), Brooklyn Academy of Music (Brooklyn, NY), Monday Evening Concert Series (Zipper Hall, Los Angeles), The Stone (New York City), Troy Savings Bank Music Hall (Troy, NY), and Spoleto Festival USA (Charleston, SC). He holds a PhD in composition from UC San Diego. Nick was faculty at The Walden School YMP 2004-2007, and joined the Creative Musicians Retreat faculty in 2014.
nicholasdemaison.com 
Renée Favand-See
Renée Favand-See is a composer and soprano who lives in Portland, Oregon. Her works explore the music of words, of natural and made environments, of emotions and spiritual questions. These investigations yield vocal music of all stripes, Musique Concrète-esque electronic pieces, lyrically driven instrumental music, and counterpoint or the relationships that unfold in the spaces between voices.
Renée recently composed a cycle of songs based on scientific texts for mezzo-soprano Hai-Ting Chinn, premiered at HERE Arts Center in New York City in 2016. Among her commissions are works for Resonance Ensemble, Five Boroughs Music Festival, Lucy Shelton and Eighth Blackbird, Sequitur, PRISM Saxophone Quartet, American Opera Projects, Wet Ink Ensemble, Outer Voices Festival, coloratura soprano Alissa Rose and cellist Ha-Yang Kim. Other groups who have performed her music include The Julians, Friends of Rain, Electrogals, Del Sol String Quartet, Peabody Trio, and many singers, including Jesse Blumberg, Blythe Gaissert, Anna Haagenson, Jennifer Aylmer, Kristin Norderval, and William Ferguson. Renée is a member of Cascadia Composers and its offshoot of women, Crazy Jane Composers.
Her honors include a grant from the American Music Center for her oratorio Orpheus. Eurydice. Hermes., a Charles Ives Scholarship from the American Academy of Arts and Letters, and the Bearns Prize from Columbia University. As a singer, Renée enjoys performing works by living composers, singing with Third Angle, Resonance Ensemble, Cappella Romana, Oregon Catholic Press, Crazy Jane Composers and Cascadia Composers, and studying voice with the wonderful and wise Nancy
Olson-Chatalas.
Renée holds a B.M. from Eastman, and a M.M. in composition from the Yale School of Music. She studied composition with Joseph Schwantner, Samuel Adler, Warren Benson and David Liptak at Eastman, and then with Mathias Spahlinger at the Hochschule für Musik Freiburg, and with Martin Bresnick, David Lang and Jacob Druckman at the Yale School of Music. Her earliest compositional studies began at age twelve at The Walden School. In addition to being on the faculty of the Creative Musicians Retreat, Renée currently teaches composition and music theory at Portland State University and Lewis & Clark College. reneefavand.com
Michael Gilbertson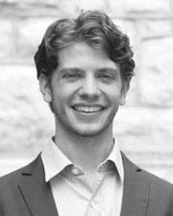 Michael Gilbertson, a native of Dubuque, Iowa, studied composition with Samuel Adler, John Corigliano, and Christopher Rouse at The Julliard School, and at the Yale School of Music with Aaron Jay Kernis, Martin Bresnick, Ezra Laderman and Christopher Theofanidis. Gilbertson's works have been programmed by the Washington National Opera, the Juilliard Orchestra, San Francisco Chamber Orchestra, Grand Rapids Symphony, the Symphony in C, New England Philharmonic, Yale Philharmonia, as well as  the Cedar Rapids Symphony, Dubuque Symphony, Michigan Philharmonic, the Flint Symphony, Rockford Symphony, Waterloo-Cedar Falls Symphony, Musica Sacra, and Aspen Contemporary Ensemble.
Gilbertson's music has earned five Morton Gould Awards from ASCAP, a Charles Ives Scholarship from the American Academy of Arts and Letters, and the 2007-08 Palmer-Dixon Prize, awarded by the Julliard composition faculty. Gilbertson's music can be heard in the 2006 documentary Rehearsing a Dream, which received an Academy Award nomination for Best Documentary. Gilbertson's published music includes choral works with Boosey & Hawkes and G. Schirmer, and orchestral works with Theodore Presser.
Gilbertson recently collaborated with playwright Caroline McGraw on an opera commissioned by the Washington National Opera's American Opera Initiative, which premiered at the Kennedy Center in 2013. In 2009, Michael founded an annual music festival which brings six Juilliard musicians to Dubuque, Iowa, for concerts and educational outreach. The festival is a fundraiser for the Northeast Iowa School of Music, where Michael has taught courses in composition and music history during their summer session since 2008. michaelgilbertson.net
Terry L. Greene II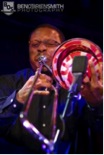 A New York native, trombonist, improviser, drummer, arranger, and composer, Terry L. Greene II received his Doctorate in Musical Arts from Stony Brook University in 2008. After his studies at Stony Brook under trombonists Ray Anderson and Michael Powell, he went on to perform with The Roots, Macy Grey, David Murray, Oliver Lake, Elliot Sharp, and several other notable creative artists. You can hear Terry on Oliver Lake's latest big band album titled Wheels, and Elliot Sharp's latest Aggregat album called Quintet. Terry has a wide range of experiences in musical genres including New Music, Jazz, Afro-Cuban, Brazilian and Colombian music, Gospel, orchestral and chamber ensembles, Funk, Hard Rock and Free Improvisation.
Terry is currently the music director for the Thrive Collective in NYC where he has taught band, hip hop, and poetry to middle school students in the South Bronx and Arverne (Far Rockaway). 2016 will be Terry's third summer teaching at Walden. He looks forward to premiering a new composition at the Walden Faculty Concert, making more musical mayhem with his students, and sharing his Walden experiences with his family.
Rebekah Griffin Greene
Dr. Rebekah Griffin Greene is an award-winning bassist, composer, pianist, cellist, poet, and singer who holds bachelor's and master's degrees in bass performance, composition, and music education from the Thornton School of Music at the University of Southern California, as well as a doctorate in bass performance from the State University of New York at Stony Brook.
After recovering from a serious wrist injury and winning the Alice Nelson Music Competition in 1995 on the bass, she orchestrated her own bass and piano piece for the San Luis Obispo Symphony, launching her career as a composer and bass soloist. Now active in New York City as a freelance jazz, solo, chamber, and orchestral musician, she has performed her own works, as well as traditional recital repertoire, in such places as Hong Kong, Quebec, New York City, Los Angeles, and Chicago.
Her composition teachers include Morten Lauridsen and Frank Ticheli, and her bass teachers include Paul Ellison, Joseph Carver and Kurt Muroki. Having taught classroom music in both Los Angeles Unified and New York City Schools, she is currently teaching private and group bass at the Lucy Moses School, Special Music School, Bloomingdale School of Music and the Frank Sinatra School of the Arts. She lives in Queens, New York City, with her trombonist husband, Dr. Terry Greene II, her son, Kayden, and many instruments. Please visit YouTube to see some of Rebekah's compositions and performances.
Maddy Greenfield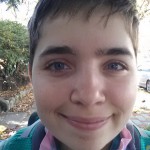 This is Maddy Greenfield's first year with Walden. Born and raised in Seattle, she is a senior at the University of Washington where she majors in Biology. Maddy has been singing in choirs since elementary school. At UW she sings with University Chorale, with whom she has performed with the Seattle Symphony and recorded a CD. Music and music education always has been and always will be incredibly important and formative for her. In her spare time, Maddy enjoys playing the piano and listening to music of all kinds. Her other interests include volunteer activism. This year she was a volunteer leader with the UW chapter of WashPIRG, an activist organization. In addition, she loves hiking, rock climbing, skiing, backpacking, reading, and walking her dog, Kelly.
Cara Haxo
At the encouragement of her mother, Cara Haxo begrudgingly attended Walden as a student in 2004. As soon as she arrived on campus, however, she immediately fell in love with everything about Walden and came back for another five summers. She is thrilled to return to Walden this summer as faculty. Haxo was awarded the 2013 National Federation of Music Clubs Young Composers Award, the 2013 International Alliance for Women in Music Ellen Taaffe Zwilich Prize, and second prize in the 2012 Ohio Federation of Music Clubs Student/Collegiate Composers Contest.
Her works have been performed by the PRISM Quartet, the Wooster Symphony Orchestra, the University of Oregon Campus Orchestra, Foothills Brass, River Falls Brass, and the Pacific Rim Gamelan, amongst other ensembles. She earned her Bachelors of Music in Composition at The College of Wooster, where she studied with Jack Gallagher, and her Masters of Music in Composition at Butler University, where she studied with Michael Schelle and Frank Felice. An avid Francophile, Haxo studied in Aix-en-Provence, France, during the summer of 2011. She is currently pursuing a PhD in Composition at the University of Oregon, where she studies with Robert Kyr and works as a Graduate Teaching Fellow in Music Theory. When she is not composing, Haxo enjoys baking muffins, going on long road trips, and reading Harry Potter in French. chaxomusic.weebly.com
Douglas Hertz
Douglas Hertz is a New York-based composer and performer of new music. He has been fortunate to write for ensembles such as the Boston Philharmonic Youth Orchestra, The Da Capo Chamber Players, The Wet Ink Ensemble, The American Symphony Orchestra, the Denovo Quartet, and the Atlantic Music Festival Contemporary Ensemble. As a performer, Douglas can most often be found behind the Drum Set, supporting artists such as Finnegan Shanahan and Walden-Alumnus Leo Liebeskind's psych-folk outfit, Lovechild.
Equally at home as a classical performer, he has also appeared with the ensemble Contemporaneous and the Bard Conservatory Orchestra. Ever an advocate for new and experimental music, Douglas proudly works for the presenting organization/venue, Roulette. Douglas recently completed his undergraduate degree at Bard College, where he studied with Joan Tower and George Tsontakis. In Fall 2016, he will begin pursuing his master's degree in Music Composition at University of Michigan. Douglas is an alumnus of the Walden School Young Musicians Program (2010-11) and the Creative Musicians Retreat (2012).
Dana Jessen
Praised for her diverse talents, bassoonist Dana Jessen is highly active as a chamber musician, improviser and new music specialist. She is the co-founder of the Bay Area reed quintet, Splinter Reeds, and has performed with prominent ensembles including the San Francisco Contemporary Music Players, Ensemble Dal Niente, Calefax Reed Quintet, Callithumpian Consort, Anthony Braxton's Tri-Centric Orchestra and the Amsterdam Contemporary Ensemble, among others. As the founder of the Rushes Ensemble, Dana spearheaded the consortium commission of Rushes, an hour-long composition for seven bassoons by composer and Bang on a Can co-founder, Michael Gordon.
Her recordings can be heard on Cantaloupe, New World, Splinter, Evil Rabbit, Oberlin Music, and the RIOJA record labels. She will be releasing her debut solo album on Innova Recordings in Fall 2016 featuring new works for bassoon and electronics by Sam Pluta, Paula Matthusen, Peter V. Swendsen and Kyle Bruckmann. Dana holds a M.M. in bassoon performance from the New England Conservatory of Music and a M.M. in improvisation from the Artez Hogeschool voor de Kunsten. She lived in Amsterdam for three years as the recipient of a J. William Fulbright Fellowship and a HSP Huygens Fellowship where she researched contemporary and improvised music. Dana is currently the Director of Professional Development at the Oberlin Conservatory of Music, and along with playing with The Walden School Players she teaches for Walden's Young Musicians Program.
Juliet Kaplan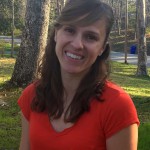 Juliet Kaplan is a composer passionate about multidisciplinary collaborations. She has created work with many wonderful choreographers, playwrights/directors, multimedia artists, and musicians. She has received awards from the Women's Electroacoustic Listening Room Project, the Longitude Commissioning Project Award, and the John Hedrick Memorial Award. Her music has been performed throughout the U.S., in the Czech Republic, and on Kansas Public Radio.
Her educational background includes composition studies at the Longy School of Music, where she received her M.M., and at Bennington College where she received her B.A. Julie is also an actor with the Transactors Improv Company, the longest running improv company in the south.
In addition to her involvement in the arts, Julie has also enjoyed a decade-long career in publishing. For the last 8 years she managed the production of several monthly scientific journals with The Sheridan Press, including Proceedings of the National Academy of Sciences and the American Journal of Public Health. She currently resides in Chapel Hill, North Carolina, with her husband and two children, where she works as a freelance composer/sound designer and actor.
Marguerite Ladd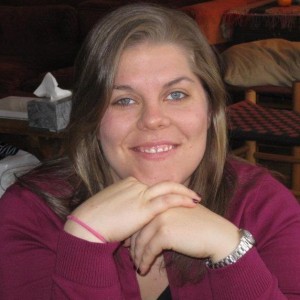 Marguerite Ladd received her B.M. in composition from New England Conservatory of Music and a M.M. in music theory and composition with concentration in scoring for film and multimedia at New York University. She has studied with Ira Newborn, Deniz Hughes, Michael Gandolfi, and Lee Hyla, and has worked closely with Mark Snow, John Malia, and Malcolm Peyton. Marguerite's music has been performed by the Hudson River String Quartet, New England Conservatory's Honors String Quartet, Philharmonic Orchestra and Chamber Singers, among other contemporary ensembles. She was awarded a full scholarship to attend the 2009 ASCAP Foundation Film Scoring Workshop in Memory of Buddy Baker. She worked for PBS in Boston composing music for several different kinds of media publications that focus on education. She has scored many short films and commercials, including films for L.A. directors Celeste Ward and Kelly Donovan. She currently works for composer Tan Dun. margueriteladd.com
Sky Macklay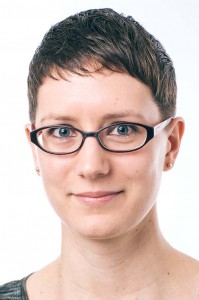 The music of composer, oboist, and installation artist Sky Macklay (b. 1988) explores bold contrasts, theatrical elements, audible processes, humor, and the physicality of sound. Her works have been performed by ensembles such as ICE, Yarn/Wire, Wet Ink Ensemble, Mivos Quartet, Ensemble Dal Niente, Hexnut, and The Da Capo Chamber Players. Her piece Dissolving Bands, an abstract orchestral reflection on the American Revolutionary War, was commissioned and premiered by the Lexington (MA) Symphony  and was the winner of the 2013 Leo Kaplan award, the top prize in the ASCAP Morton Gould Young Composer Awards. In 2015, her sonic and kinetic installation of inflatable harmonica-playing robots, Harmonibots, received the Ruth Anderson Prize commission from The International Alliance for Women in Music. She has also been commissioned by The New York Virtuoso Singers and the Jerome Fund for New Music. Her string quartet Many Many Cadences, recorded on Spektral Quartet's newest album, also received an ASCAP award.
Originally from Waseca, Minnesota, Sky is currently pursuing her D.M.A. in composition at Columbia University in NYC where she studies with Georg Friedrich Haas, George Lewis, and Fred Lerdahl. As a 2015-17 Composers and the Voice fellow with American Opera Projects, Sky is currently writing an opera set inside a woman's uterus. Sky first joined the Walden community through the Teacher Training Institute in 2009, and she has taught for the Young Musicians Program every summer since 2010. Some of Sky's favorite things about Walden include sharing the summer with 70 best friends, helping young composers bring their music to life, and dancing to Pierre Boulez, Aaron Copland, and Michael Jackson all in the same night.
Caroline Mallonée
Caroline Mallonée has been on the faculty of The Walden School since 1998. A composer of orchestral, chamber, and choral music, Mallonée has had her music performed by prominent ensembles in the U.S., including the Buffalo Philharmonic Orchestra, Present Music, Wet Ink Ensemble, Da Capo Chamber Players, Antares, PRISM Saxophone Quartet, Spektral Quartet, Firebird Ensemble, ANA Trio, Ciompi Quartet, Buffalo Chamber Players, and American Opera Projects.
Her music has been programmed at venues in New York including Carnegie Hall, Avery Fisher Hall in Lincoln Center, Symphony Space, Merkin Hall, Bargemusic, Tenri Cultural Center, Town Hall, Roulette, Tonic and National Sawdust (as part of the New York Philharmonic CONTACT! series), as well as further afield at the Long Leaf Opera Festival (NC),
Carlsbad Music Festival (CA), Bennington Chamber Music Conference (VT), Cambridge Music Festival (UK), Tokyo Opera City (Japan), Bowdoin Summer Music Festival (ME), on the New Music New Haven series (CT), the Corcoran Gallery (Washington, DC) and Jordan Hall (Boston, MA). Her music has been performed in the Netherlands, Wales, England, Iceland, Japan, Brazil, Italy and Mexico, and has been broadcast several times over National Public Radio on Garrison Keillor's "A Prairie Home Companion."
Several of her choral pieces, including The Carolers At My Door, are published by Boosey & Hawkes. Carrie holds degrees from Harvard University, The Yale School of Music and Duke University, and she was a Fulbright scholar to the Netherlands in 2004. She first came to Walden as a student when she was 12 and has hiked Mt. Monadnock over thirty times. carolinemallonee.com
Emil Margolis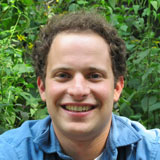 Emil Margolis is a composer with interests in both electronic and acoustic music. His music has been performed around the United States by groups such as the Ensemble for Contemporary Music at UCSB, Hexnut, the Ludovico Ensemble, Yarn/Wire, the Young Artists String Quartet, and the Walden School Players. His teachers have included Joel Feigin, Curtis Roads, Salvatore Spina, and Andy Vores. He recently completed an M.M. degree in music composition from the Boston Conservatory, and currently lives in San Francisco. emilmargolis.com
 Ted Moore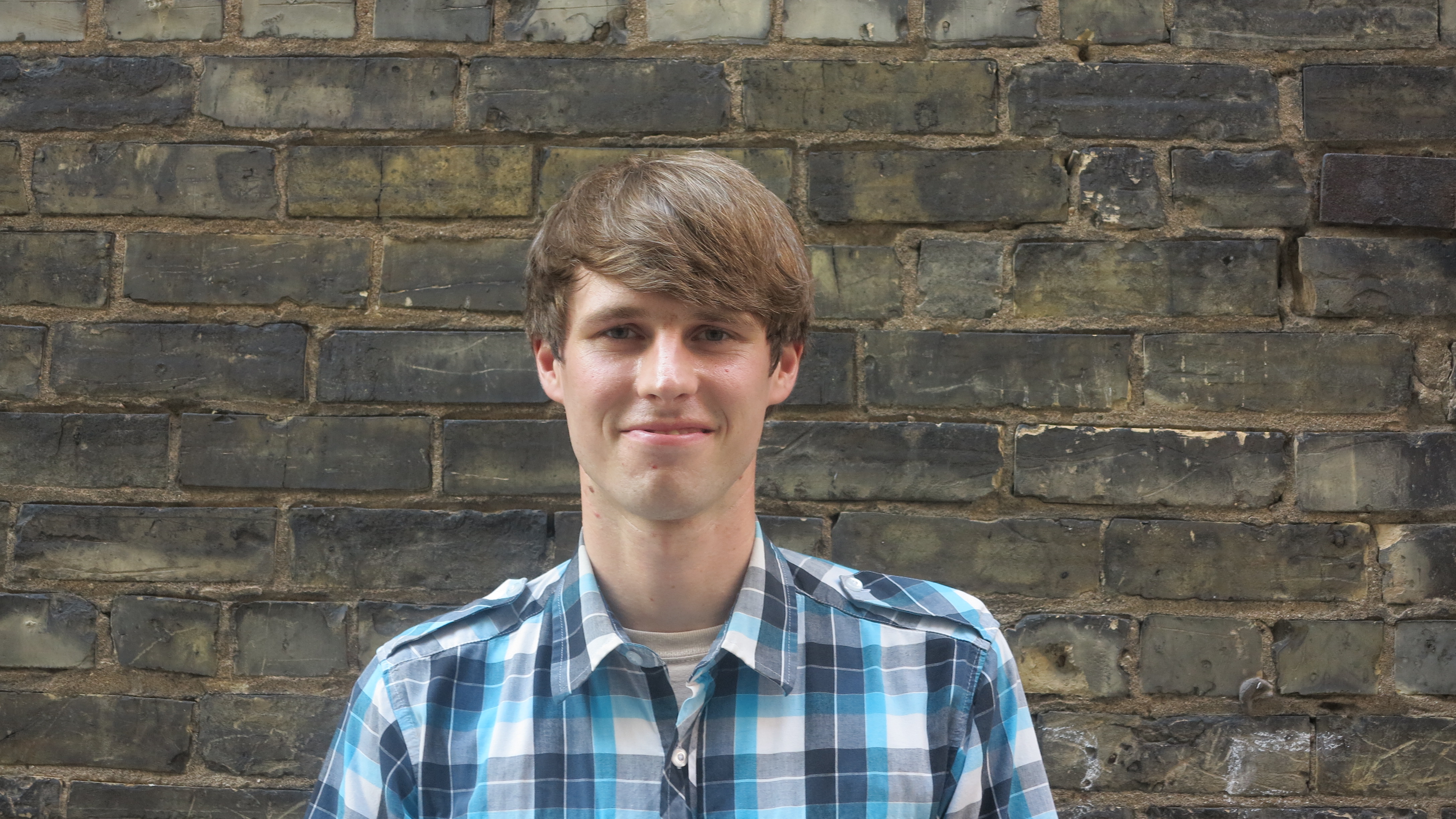 Ted Moore is a composer, sound designer, and educator living in Minneapolis. His work has been reviewed as "an impressive achievement both artistically and technically" (VitaMN), "wonderfully creepy" (TC Daily Planet), and "epic" (Pioneer Press). Moore's work focuses on live electronic processing with performers using the programming language SuperCollider. His music has been performed by the International Contemporary Ensemble, Spektral Quartet, Yarn/Wire, Strains New Music Ensemble, The Dream Songs Project, AVIDduo, Firebird Ensemble, Renegade Ensemble, and the Enkidu Quartet.
Moore has been programmed across the country, including the New York City Electroacoustic Music Festival (Brooklyn, NY); Electroacoustic Barn Dance (Fredericksburg, VA); Festival of Contemporary Music (Berkeley, CA); Access Contemporary Music (Chicago, IL); New Horizons Music Festival (Kirksville, MO); NASA (Champaign-Urbana, IL); The Southern Theater of the Cedar Cultural Center (Minneapolis, MN); as well as at University of North Texas, Texas Tech University, Luther College (IA), and Eastern Kentucky University. Moore has been Composer-in-Residence at Kimmel Harding Nelson Center for the Arts (Nebraska City), and has been featured as a sound installation artist by the St. Paul Public Library, TC Make, and notably at the Northern Spark Festival in Minneapolis. He is also one half of Binary Canary, a woodwinds-laptop improvisation duo (binarycanarymusic.com). www.tedmooremusic.com
Ian Munro
Ian Munro is a composer originally from Harleysville, Pennsylvania. He is currently living in Brooklyn and works regularly with The Sweat Lodge, a group of composer-performers who hold monthly concerts and music events. He also helps run Performers Forum, an  organization dedicated to providing a platform for creative performers to present and discuss their music. He is currently earning his M.M. at Brooklyn College, studying composition and electronic music, and working with Doug Geers, Morton Subotnick and Tania León. In 2010, he graduated from University of the Arts with a B.M. in composition and studied with Andrea Clearfield (former Walden Festival Week moderator). Ian has served on the faculty of the Young Musicians Program and attended the Teacher Training Institute. He enjoys playing piano, accordion, highland bagpipe and Hammond organ, as well as building homemade electronic music devices. ianmunrobot.com.
Osnat Netzer
Israeli-born Osnat Netzer is a composer, pianist and educator living in Boston. She was born in Haifa and studied piano and composition at the Jerusalem Academy of Music and Dance. Osnat earned a Master's degree in theory and composition from Mannes College of Music in New York, and a doctorate in composition at New England Conservatory. In 2009-10 she lived in Berlin through a fellowship from the Frank Huntington Beebe Foundation, and there completed her opera The Wondrous Woman Within, an adaptation of the play by Hanoch Levin. The first scene of this opera was performed by New York City Opera and received rave reviews from the New York Times and the Wall Street Journal. Her works have been performed at the Tanglewood Music Center, June in Buffalo, the Bowdoin Music Festival, and at many venues in Europe, Israel and South Korea. Osnat is also active as a pianist in classical and contemporary concert music, as well as improvisatory folk, klezmer, and jazz-influenced works. After five years teaching at New England Conservatory as an adjunct professor, Osnat joined the Harvard faculty in fall 2013. osnatnetzer.com 
Elliot Nguyen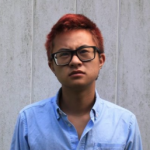 Elliott Nguyen is a pianist and composer currently majoring in music at Swarthmore College. He started learning piano at the age of 4, and soon thereafter spent ten years in the preparatory division of the San Francisco Conservatory of Music. Elliott now studies under Keiko Sato in Philadelphia. As a cellist, Elliott was a part of the El Camino Youth Symphony for eight years and the Incendio Piano Trio for three.
Elliott is passionate about participating in the orchestra, chorus, and chamber music programs at Swarthmore. His favorite hobbies include carpentry and guitar making, and he tries to design and build furniture using just wood, chisels, and a mallet.
Loretta Notareschi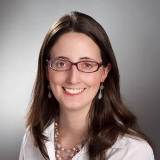 Loretta K. Notareschi explores the passionate, irreverent, and transcendent in her many compositions for chamber ensemble, large ensemble, and chorus. Born in Canton, Ohio, and raised in Stillwater, Oklahoma, she has received awards and honors from the IronWorks Percussion Duo, the Colorado State Music Teachers Association, the Sacred and Profane Chamber Chorus, the American Composers Forum, Ensemble Eleven, and the GALA Choruses. Her music has been performed in Manchester, England, in New York City at Symphony Space and the Paul Recital Hall in Lincoln Center, and in other cities across the U.S., including Denver, where she makes her home.
Loretta's music is published by Disegni Music (ASCAP), Friedrich Hofmeister of Leipzig, and Bachovich. Notareschi is an assistant professor of music at Regis University and a faculty member of The Walden School. She is also a member of ASCAP and the Amercian Composers Forum. She holds a M.M. and PhD in composition from the University of California at Berkeley, a B.M. in composition from the University of Southern California, and the General Diploma from the Zoltàn Kodàly Pedagogical Institute of Music in Kecskemèt, Hungary, where she was a Fulbright Scholar. Her primary teachers in composition have been Morten Lauridsen, Erica Muhl, Rick Lesemann, Cindy Cox, and Jorge Liderman. lorettanotareschi.com 
Danielle Kerani Oberdier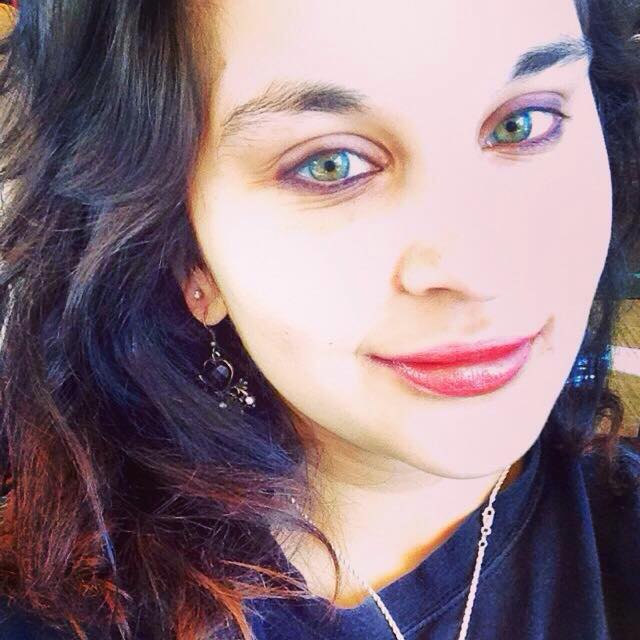 Danielle Kerani is a NYC-based entrepreneur with a big heart and passion for life. A former Walden student of four years, Danielle's soul lies within the world of music, between singing, songwriting and dabbling on the piano and cello. Danielle is also a proud alumnus of Stuyvesant High School, Juilliard Pre-College and most recently, Northwestern University. Whether it be fashion, finance or social media management, Danielle loves to start up new projects and embark on unique adventures. Find her on a long run in Central Park, wandering the hidden parts of cities and seeking out interesting conversations.
Susanna Payne-Passmore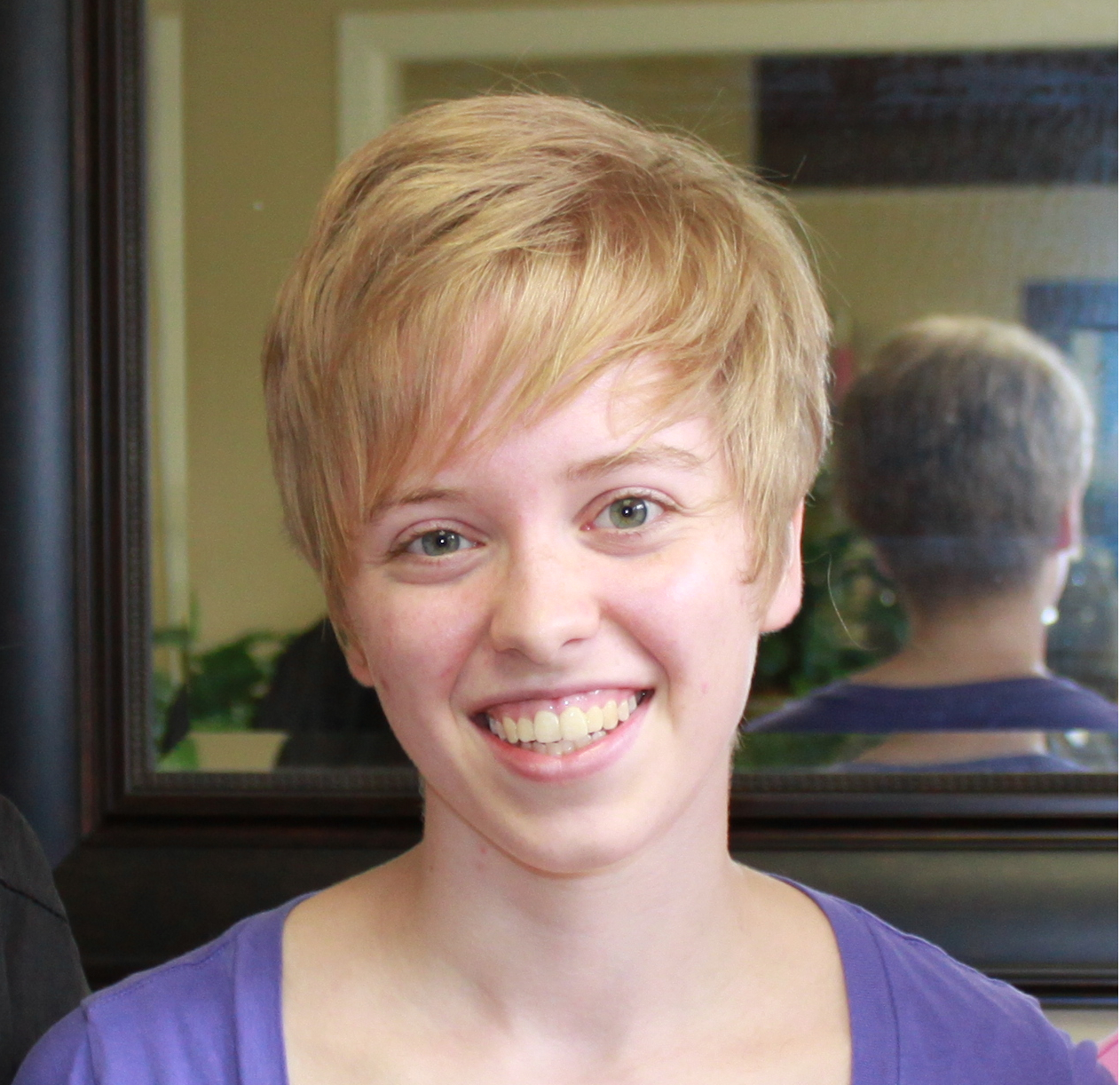 Susanna Payne-Passmore is a composer living in Portland, Oregon. She seeks to inspire her listeners by exploring unusual sonorities and strange tonal schemes, awakening them to unexplored worlds. Her initiatives have included The Something Society, an experimental multimedia duo creating sound on the edge of popular taste, and the NEW Ensemble, a chamber quintet dedicated to premiering student works. A 2012 graduate of the New College of Florida, Susanna designed her own major in Music Composition and completed an undergraduate thesis on musical form and meaning. She used multiple modalities, including psychology, philosophy, and musicology, to explore the process of how intangible oscillations in the air become moving works of art. She continues to ponder this question with every new work. Following her graduation, Susanna traveled to the Republic of Georgia as a Fulbright for a year, teaching English and studying one of the oldest known traditions of vocal polyphony. Her experience culminated in an original composition of the Gurian mode premiered at the 1st Batumi Contemporary Classical Music Festival. Since returning, she has won the Mary Bussman Emerging Female Composer award with her piece "Shine" and attended the 2014 Walden Creative Musician's Retreat. She has studied with composers Anne Neikirk and Benjamin C. S. Boyle.
In her spare time she enjoys sipping fine tea, playing with cats, devouring books, and plotting novels she may never actually write.
Back to top

Sam Pluta
Known internationally for his laptop performances with groups like Rocket Science, Wet Ink Ensemble, and The Peter Evans Quintet, New York City-based composer/improviser Sam Pluta, Academic Dean and Director of Electronic Music, is one of the most compelling electronics performers of his generation. As a composer, he has been commissioned and premiered by Mivos Quartet, Yarn/Wire, ICE, Timetable Percussion, RIOT Trio, So Percussion, Dave Eggar, and PRISM Saxophone Quartet, and has performed internationally as a laptop soloist and chamber musician, with appearances at the Donaueschingen Festival, the Moers Festival, Bimhaus, Porgy and Bess, and the Vortex, amongst other international venues and festivals. Sam's music is released on quiet design and Carrier Records, a label he runs with Jeff Snyder and David Franzson, and his performances can also be found on More Is More, Tzadik, and hat[now]ART.
A devoted pedagogue, Sam also directs the Electronic Music Studio at Manhattan School of Music. He holds a Doctorate in Music Composition from Columbia University, and was just appointed Assistant Professor of Music at the University of Chicago where he will begin working in the fall of 2016. sampluta.com
A. Nirvaan Ranganathan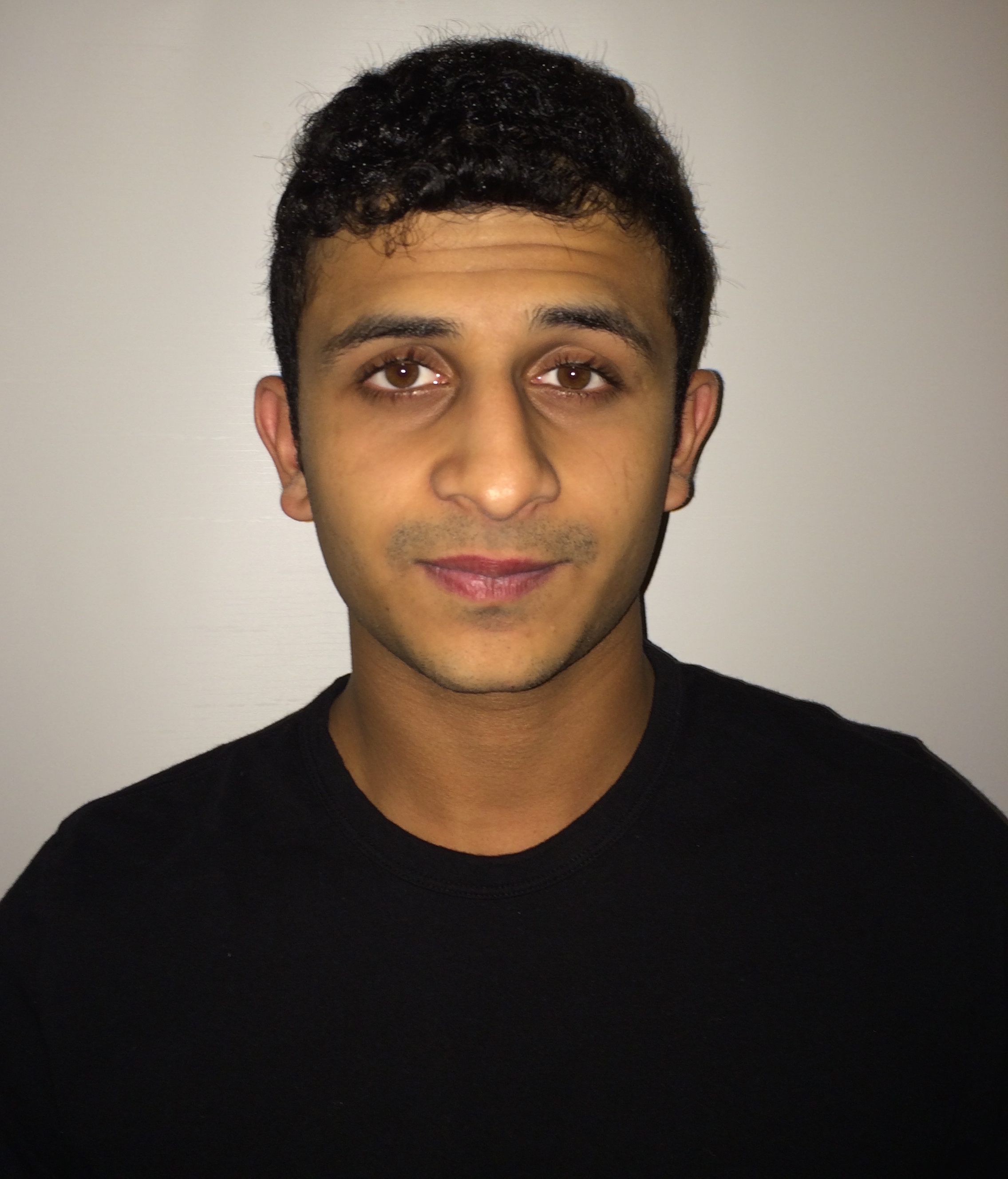 Aditya Nirvaan Ranganathan is a violinist, composer, producer, and student at Swarthmore College, where he is double majoring in Music and Physics. Nirvaan hails from, in equal parts, New York City and Mumbai. He picked up the violin at the age of 4, and currently studies violin with Ms. Barbara Sonies, and music theory and composition with Gerald Levinson.
Nirvaan spent 3 summers at the Young Musicians Program, and has performed with the International Honour Orchestra, Bombay Chamber Orchestra, and Swarthmore College Orchestra. You are most likely to find him meticulously editing Ableton music projects, watching soccer, or enjoying the company of friends and family.
 Sarah Riskind
Now enjoying her sixth summer at Walden, Sarah Riskind is a doctoral student in choral conducting at the University of Washington in Seattle and Music Director at Magnolia United Church of Christ. With degrees from Williams College and the University of Wisconsin at Madison, she was previously active in the Boston musical scene as a choral conductor, composer, vocalist, and music educator. Sarah has directed ensembles at the University of Washington, the University of Wisconsin at Madison, The Walden School, Williams College, the German International School of Boston, and the First Parish Church of Berlin, MA, as well as assistant-conducting the Renaissance choir Convivium Musicum and the Boston Children's Chorus. Her compositions have been performed by choruses and chamber ensembles in Massachusetts, Vermont, New Hampshire, Wisconsin, and Washington. She enjoys folk and classical improvisation on violin and (recently) viola, which has led her to pursue research on choral improvisation in addition to Renaissance music and choral arrangements of Sephardic Jewish melodies. www.sarahriskind.com
Moshe Shulman
Russian-born Israeli composer, violin, viola, bandoneon and accordion player, Moshe Shulman (b.1978) holds Bachelor and Master of Music degrees in composition from the Jerusalem Academy of Music, and a PhD in composition from the NY State University at Buffalo, studying with Mark Kopytman, David Felder, and Johannes Schollhorn. His music has been performed in Israel, Canada, United States, Russia, France and Hungary with various ensembles such as Norrbotten NEO and Juventas New Music Ensemble, Le Nouvel Ensemble Moderne, Meridian Brass Quintet, Slee Sinfonietta (Buffalo, NY), International Contemporary Ensemble (ICE) and Arditti Quartet.
As a student he received numerous awards, scholarships and assistantships from Israel and the US. He received a 2015 Fromm Foundation Commission from Harvard University. In summer 2009, Moshe won 3rd prize for "Construction 3" at the Jurgenson Contemporary Music International Competition in Moscow.
Moshe is a performer of classical/contemporary music, Argentine tango, klezmer, and Gypsy music. He also coaches soccer and plays in amateur leagues in WNY. In 2012, Shulman led the Baires Klezmer Orchestra in Buenos Aires, Argentina and formed Buffalo Tango Orkestra.
Currently he is on the Music Faculty at the University at Buffalo and is a composer in residence with Commonwealth Lyric Theater in Boston, MA, since 2009. www.mosheshulman.com
D. J. Sparr
An accomplished composer and electric guitarist, D. J. Sparr has caught the attention of critics with his eclectic style, described as "pop-Romantic… iridescent and wondrous" (Mercury News) and "suits the boundary erasing spirit of today's new-music world" (New York Times). The Los Angeles Times praised him as "an excellent soloist" and the Santa Cruz Sentinel says that he "wowed an enthusiastic audience…Sparr's guitar sang in a near-human voice."
J. Sparr recently completed a three-year tenure as the Young American Composer-in-Residence with the California Symphony. Other premieres have been by the Washington National Opera, Houston Grand Opera, eighth blackbird, the Arkansas Symphony, Sewanee Music Festival, Lake George Music Festival, and the Las Vegas Philharmonic. Sparr was awarded the $10,000 Grand Prize in the orchestra category of the BMG/Williams College National Young Composers Competition and has received awards and recognition from BMI, Eastman School of Music, George Washington University, the League of Composers/ISCM, and New Music USA.
Sparr is a sought-after electric guitar soloist with international engagements. He has appeared with the Filarmonica Arturo Toscanini, the Cabrillo Festival of New Music, and the Alabama Symphony, among others. Next season, D. J. will appear with the Winston-Salem Symphony, the Tulsa Signature Symphony, Florida's Space Coast Symphony, and the UT Austin New Music Ensemble. In 2017, he will record Kenneth Fuch's guitar concerto with JoAnn Falletta and the London Symphony at Abbey Roads Studios.
Sparr is a graduate of the Baltimore School for the Arts and attended Walden. He received a Bachelor of Music degree from Eastman School of Music and Doctor of Musical Arts Degree from the University of Michigan. He currently lives in the Wild West with his wife Kimberly and their two dogs Lloyd and Nannette. www.djsparr.com
Jake Tejada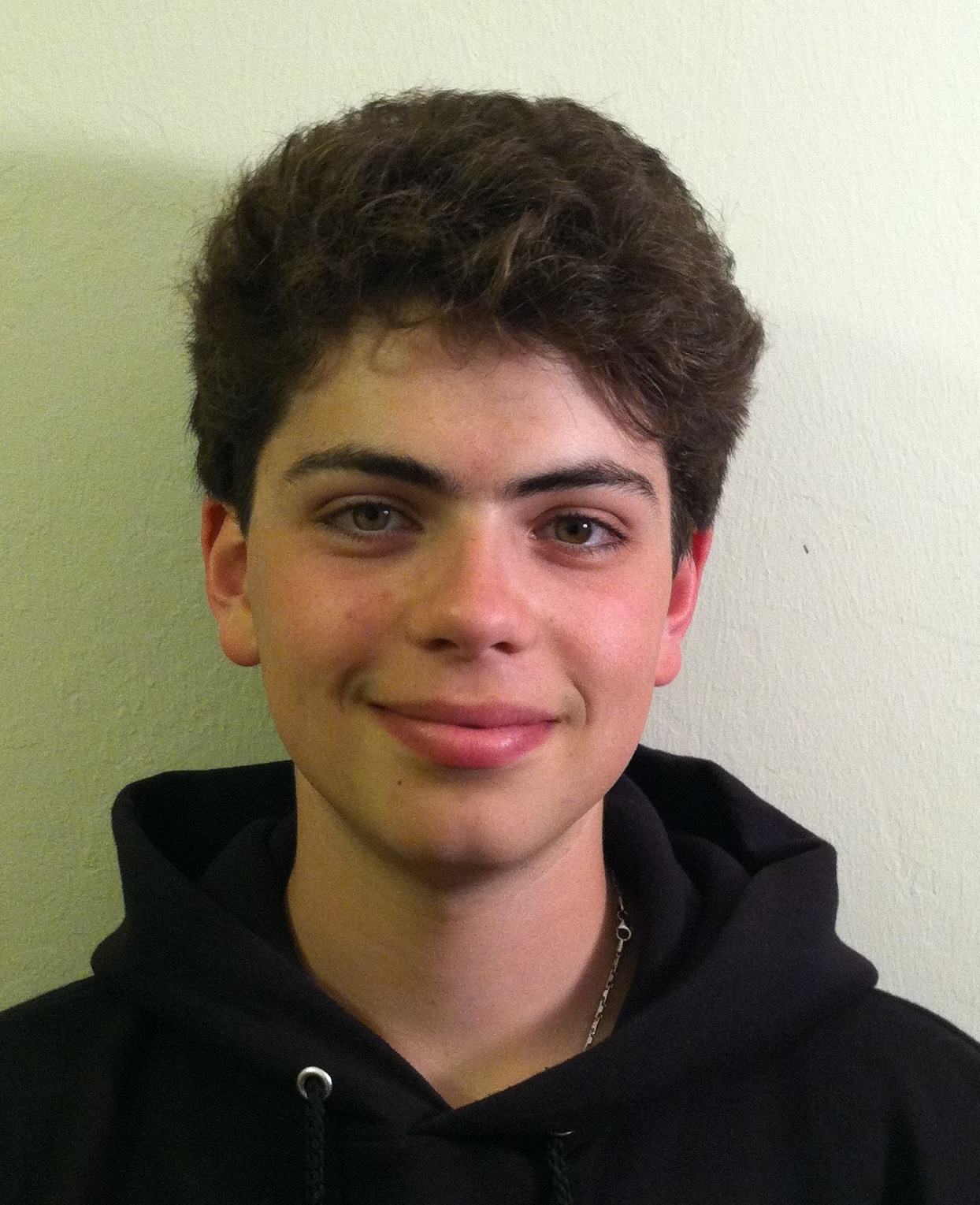 Jake Tejada is a student at the University of Southern California studying trumpet with Professor Boyde Hood at the Thornton School of Music. He was extremely involved in music throughout high school and was a student in the Young Musicians Program for 6 summers. Jake started his musical career at the age of 6 studying piano. He later studied with Ms. Lena Schuman at the San Francisco Conservatory of Music. Jake's primary instrument is the trumpet and he started studying with Jay Rizzetto in January of his junior year of high school. Jake performed with the globally recognized Young People's Symphony Orchestra, based in Berkeley, for the 2012-2013 season as a rotating principal, as well as with Pepe Aguilar, a musical icon in Mexico. In his free time, Jake likes to spend time with his family, listen to music, dance, and go for scenic drives.
Evan Williams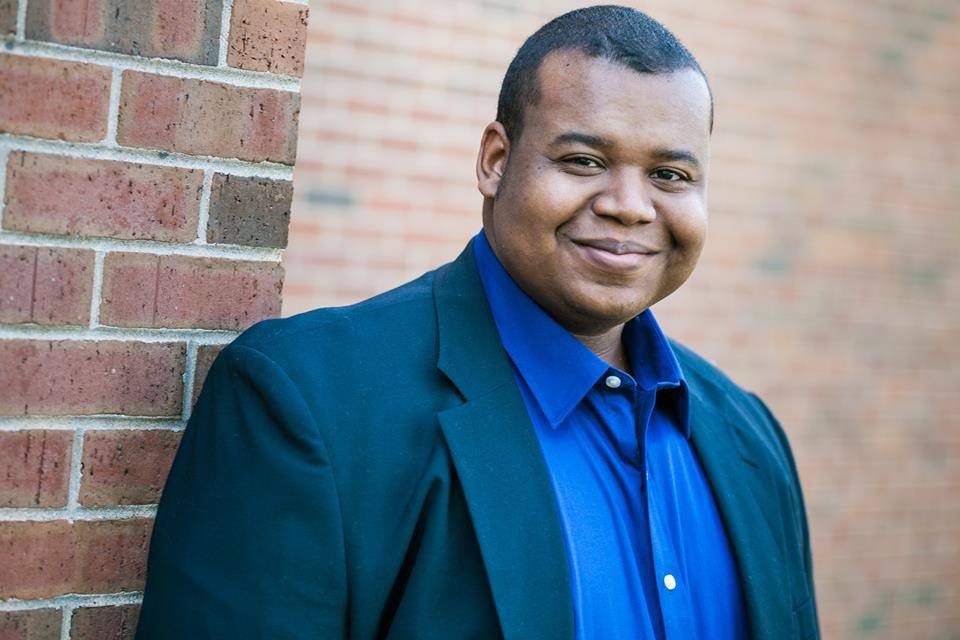 The music of Evan Williams draws from a wide range of influences such as Romanticism, Modernism, Post-Minimalism, and pop music. Williams's music has been heard across the country and internationally in Canada, Italy, and Switzerland. His work has been performed by members of the International Contemporary Ensemble, Fifth House Ensemble, the Verb Ballets, and at festivals such as Fresh Inc., SEAMUS, the Electroacoustic Barn Dance, the New York City Electronic Music Festival, and the Midwest Composers Symposium. He has been commissioned by the Cincinnati Symphony Orchestra, the Lawrence University Symphony Orchestra, the Urban Playground Chamber Orchestra, and others. His work the waters wrecked the sky for unaccompanied clarinet can be found on the album In Memoriam Dinu Ghezzo by The Namaste Ensemble's "No Borders Quartet," performed by Italian clarinetist Arianna Tieghi. Williams is also an aspiring conductor and has conducted concerts with the Lawrence University Symphonic Band, numerous chamber ensembles, at the 2012 New Music Festival at BGSU, and with Café MoMus (CCM's contemporary chamber ensemble).
He has received awards from the National Federation of Music Clubs, ASCAP Plus, and Fellowships from the Virginia Center for the Creative Arts. Williams completed his D.M.A. in Composition at the College-Conservatory of Music at the University of Cincinnati, where he studied with Michael Fiday, Mara Helmuth, and Douglas Knehans, and served as a teaching assistant for electronic music. He also holds degrees from Bowling Green State University and Lawrence University. Evan is excited to be on the faculty of the Young Musicians Program for his second summer.
Past Faculty and Staff
Adam Albrecht
Ben Aldridge
Jim Altieri
Anne Deane Berman
Whit Bernard
Madeline Bersamina
Christianne Bessières Lane
Marshall Bessières
Megan Grace Beugger
Tamar Bloch
Amy Bolaños
June Bonacich
Ethan Borshansky
Cynthia Brackbill Harkum
Sara Brown
Tom Brustman
Liz Bucko
Ann Callaway
Thomas Carr
Nansi Carroll
Alan Chan
Joshua Clampitt
Mitchell Clark
Jeffrey Cohen
Sarah Cornog
Stephen Coxe
Robert Crites
Shawn Crouch
Carol Thomas Downing
Amy Dinsmore
David Drucker
Anouk Erni
Paul Ettlinger
Bradley Evans
Hali Fieldman
Stacy Garrop
Ann Goehe
Kathryn Grisbacher
Susan Hahs
Steven Hankle
Dawn Denham Haynes
George Halsell
Jason Haney
Jeffrey Hebden
Lynn Taylor Hebden
Thomas Hecht
Erika Homann
Joyce Jopkins
Brooke Joyce
Rachel Israel
Bonnie Jacobowitz
Nancy Tsuyuki Jerome
Beatrice Jindra
Michael Johanson
Ben Kamen
Laura Keeler
Alysoun Kegel
William Kelly
Seth Knopp
Elyse Kolodin
Josie Kovash
Thomas Kraines
Kary Kramer
Leland Kusmer
Gabriel Kyne
Damon Lee
Teresa LeVelle
Wesley Levers
Amy Logsdon
Lois London
Tom Lopez
Amelia Lukas
Tony Makarome
Ted Masur
Jed McGiffin
Rob McLean
Laura Mehiel
Jenna Melissas
Sally Mitchell
Jonathan Miller
Noah Mlotek
Gary Monheit
Pedja Muzijevic
Paul Nauert
Aurora Nealand
Georgann Nedwell
Alex Ness
Tierney O'Brien
Francois Oeshkin
Nnenna Ogwo
Denise Ondishko
Jefferson Packer
Robert Paterson
Molly Pindell
Patricia Plude
Carol Prochazka
Erin Quist
Pamela Layman Quist
Judith Pannill Raiford
Ruth Rainero
Brendon Randall-Myers
Lance Reddick
Brian Rogan
Montana Rogers
Julia Swift Saul
Danielle Schindler Cheung
Robin Seto
Daniel Shaud
Noelle Shipman
Hamilton Sims
Bill Stevens
Garth Sunderland
Zoltan Szabo
Andrew Thams
Peter Thompson
Jennifer Turner
Leo Wanenchak
Marie Claire Whiteford
Cody Wright
John Yankee