Table of Contents
Message from the Executive Director
Walden Events in New York, Philadelphia, and Baltimore
Donate to Walden through eBay Giving Works
Upcoming Application Deadline For 2013 Young Musicians Program
Did You Know?
Community News & Goods
Opportunities & Organizations Listing
Now Hear This! Work by 2012 Walden Participants
Message from the Executive Director
I hope that this message finds you well and enjoying the beginning of the spring season. We here at Walden are busily preparing ourselves for Summer 2013 and the start of the Young Musicians Program on June 29. We are in the midst of finalizing our faculty and staff team for this coming summer, and we are still accepting applications for the Young Musicians Program.
Our next application deadline is April 19. I would appreciate your spreading the word about this summer's program, so please tell your friends, colleagues, students and contacts about Walden. Here's a link to information on Walden's website:
waldenschool.org/young-musicians-program
or contact our office with any additional questions about the application process or our unique program for creative young musicians! And in case you are wondering, some limited financial aid is still available for qualified families.
We have a wonderful lineup of guest artists planned for summer 2013, including the pianist and composer Phyllis Chen; trombonist, composer and scholar George Lewis; and members of Dal Niente, a Chicago-based ensemble that will perform a concert of world premieres written by Walden faculty members for Dal Niente's residency in July. In addition, The Walden School Players will return for another electric two-week residency, performing a concert of their own music and many compositions written by Walden students. A more comprehensive listing of this summer's concert series and guest artists is forthcoming, but I wanted you to know about these incredible artists who will bring their inspiration to Walden's program this summer.
This summer's faculty and staff will be led by Academic Deans Sam Pluta and Caroline Mallonée, Dean of Students and Director of Operations Marguerite Ladd, and yours truly. We will be joined by our nurse from 2012, Ann Goehe, along with a nearly-finalized roster of stellar music teachers, performers, composers and scholars.
On Sunday, April 7, I will be with many Board members, Baltimore-area supporters and friends of Walden at an exciting benefit performance given by cellist, composer, and Walden visiting artist Dave Eggar and friends at the home of one of our board members. I hope to see you there! It's not too late to join – simply contact us at events AT waldenschool DOT org for details!
Stay tuned for additional updates about Summer 2013, which we will be announcing over the coming weeks. In the meantime, thanks to you for the many ways in which you support Walden and help to further the School's Mission and help us to make progress toward Walden's Vision:
The Walden School envisions a world with a higher concentration of people who approach life creatively, collaboratively, and with conviction; support music and the arts; and understand and respect each other's differences.
Yours truly,


Seth Brenzel
Executive Director
sbrenzel AT waldenschool DOT org
(415) 648-4710
Walden Events in New York, Philadelphia, and Baltimore
In spite of a cloud-obstructed exterior view (that's what happens sometimes when you live on the 70th floor!), guests enjoyed the interior view of Walden board member Chad Shampine and Jeffrey Ferrell's art-filled home in Manhattan at a February event  to honor and support Walden's programs. Food and good cheer were aplenty and a door prize drawing provided suspense.
A clear evening in Philadelphia afforded guests a great view of the historic parts of Center City at a fundraiser in March. Numerous board members were present, after having just attended meetings in the earlier part of the day. Violinist Jane Chung and cellist Julia Bruskin performed an exhilarating program, including Young Musicians Program alumna Freya Waley-Cohen's work, Sinai. 
A wonderful afternoon event is planned for Baltimore on April 7th. The musical program will feature the incomparable Dave Eggar, cello, and collaborators, singer/songwriter Amber Rubarthand hammer dulcimer virtuoso Max ZT. In addition to fantastic music, there will be wonderful food and beverages catered by Walden's own chef/board member Laura Mehiel, and of course, delightful conversation. If you're interested in receiving an invitation or you know someone who should attend, just let us know and we'll send you the details!
Donate to Walden through eBay Giving Works
Hey there eBay sellers! Did you know that you can donate 10-100% of your eBay listing proceeds to Walden using eBay Giving Works? Any eBay seller who has an account in good standing can create an eBay Giving Works listing. Also, eBay will then give you, the seller, back your insertion fee and final sale value fee! (Example here.) The Walden School is registered with the PayPal Giving Fund (eBay's nonprofit partner) – simply follow this link, choose a gift percentage, and start listing your items!
Upcoming Application Deadline For 2013 Young Musicians Program
We encourage applicants to submit their Young Musicians Program applications in our third round of Admissions (deadline April 19). Click here to download new studentapplication materials — returning students, contact us if you need yours. We look forward to another wonderful summer — the Young Musicians Program will run from Saturday, June 29 to Sunday, August 4, 2013.
Did you know?
Did you know that The Walden School awards financial aid to 50% of its students each year? This is a remarkable statistic for a summer music program. If Walden had no financial aid budget, we would only be able to enroll 25 students – that's half the number of voices in chorus, half the number of pieces on Composers Forums. Won't you support Walden's financial aid with a generous contribution today? A Walden student is counting on you.
Community News and Goods
The Walden School welcomes news and information from members of the Junior Conservatory Camp and Walden School communities to include in our print and online newsletters. News may be sent via mail or email. We will publish your contact information only if you specifically request that we do so. Please contact us on-line or send info to The Walden School, 31A 29th St., San Francisco, CA 94110. We reserve the right to edit submissions and regret we cannot publish all information provided. For upcoming event listings, go to the Walden and JCC alumni website, handoverhand.org. (Note: YMP=Young Musicians Program; TTI=Teacher Training Institute; CMR=Creative Musicians Retreat; JCC=Junior Conservatory Camp).
A faculty recital of works by David Conte (Visiting Composer '99, '02) was performed at the San Francisco Conservatory of Music on March 17.
Ear Heart Music Series, curated by Amelia Lukas (TTI '05-'06, YMP Visiting Artist '10, Administration '05-'07), welcomed Nicholas DeMaison (Faculty '04-07) to the podium on March 19 for a concert collaboration with New Chamber Ballet. Nick's recent piece, Le Labyrinthe de Chartres, received a preview performance by the Sinopia Trio at Southern New Hampshire State University on March 21.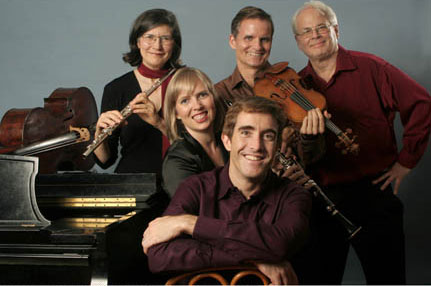 The Da Capo Chamber Players, which includes clarinetist Meighan Stoops (Walden School Players '04-'11) and pianist Blair McMillen(Visiting Artist '01-'02), kicked off Black History Month on January 29 at Merkin Hall in New York City with a program of works by living African-American composers. Among the guest artists was Matthew Gold (Visiting Artist '06, '10-'12).
Clogs (Visiting Artist '03) performed in New York on February 6 at Merkin Hall in New York City, and on March 7 in Adelaide Town Hall in Australia as part of the 2013 Adelaide Festival.
Mary Fineman (JCC '68) performed her own songs at a concert of the Contra Costa Performing Arts Society on March 1 in Walnut Creek, California.
Joel Friedman (TTI '07) is currently working on a commissioned set of solo string pieces for the upcoming 2013 Irving M. Klein International String Competition.
Flight of Icarus by Stacy Garrop (YMP '87-'88, YMP Faculty '96) was given its world premiere by the Capitol Saxophone Quartet at the North American Saxophone Alliance Region 5 Conference in Bowling Green, Ohio on March 3. Her Songs of Joy and Refugewas given its world premiere by Ecco of the Piedmont East Bay Children's Choir in Berkeley, California on March 23.
Esther Landau (TTI '09, Administration '05-present) will perform in two concerts, one on April 22 at the San Francisco Conservatory of Music (SFCM Faculty member David Garner's Viñetas Flamencas for tenor, wind quintet, and piano), and one on May 4 (French music with other SFCM colleagues) as part of Trinity Chamber Concerts in Berkeley.
The Learning Center, a two-man act that includes Leo Liebeskind (YMP '08-'11), toured throughout the country from January 4 to February 3 during his winter term at Oberlin College, where he is a sophomore.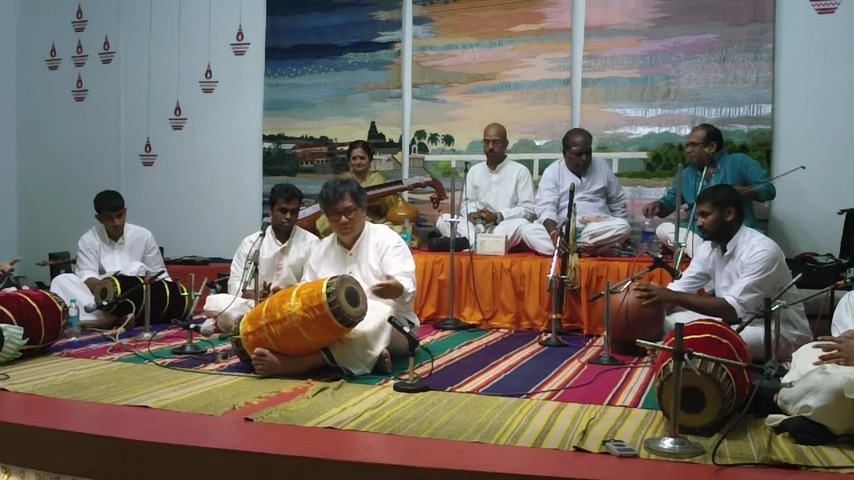 While travelling recently on business in Singapore, Noël Theodosiou (Board of Directors '09-'13) had dinner with Tony Makarome (YMP Faculty '09-'12). For the past 3 years, Tony has been studying carnatic music with his mridangam teacher T.R. Sundaresan. In December 2013, his teacher invited him to participate in a month-long carnatic music festival in Chennai, India. Watch a video of Tony performing a solo on his mridangam (south Indian drum). Tony writes, "I have found that the knowledge I acquired through studying carnatic music has reinforced my skills as a jazz musician and musicianship teacher. This performance opportunity was a great chance for me to push myself up a notch. In the end, I found that the experience really allowed me to grow as a musician. The form of the solo involves several sections, each with a main motif that gets developed. At first the basic subdivision is in 16th notes, then it modulates to a section that follows a triplet subdivision; finally returning to 16th notes before the final section."
The musikFabrik performed Tools by Ned McGowan (Visiting Artist '01-'04, '10) in Cologne, Germany on March 4.
Noah Mlotek (YMP '03-'04, YMP staff '08-'11) performed in the choir for Barack Obama's pre-inauguration church service at St. John's Episcopal Church in Washington, D.C. on January 21.
The week of March 18 was a good one for the Walden community on Composer's Datebook, a daily program presented by the American Composers Forum and American Public Media. The March 18 program featured the Piano Concerto of Jim Mobberley (YMP Visiting Composer '01, CMR Visiting Composer '12, Board of Directors '03-'05). Click here to listen! Three days later, on March 21, Passacaglia: Homage on B-A-C-H for wind band by Ron Nelson (JCC Composer-in-Residence) was featured. Click here to listen!
The Blizzard Voices by Paul Moravec (YMP Composer-in-Residence '11) was given its New York City premiere on March 5 in Carnegie Hall by the Oratorio Society of New York. Paul's geographical inspiration for his cello concerto was also featured on the NPR blog Deceptive Cadence on January 22.
Nat Osborn (YMP '00-'03) and his eponymous band released a new album, King And The Clown, at Le Poisson Rouge in New York City on March 28, and the band has shows on April 5 (Washington, D.C.), April 12 (Rehoboth Beach, Delaware), and May 2 (Wilmington, Delaware).
Salt Lake City and the University of Utah welcomed Alicia Jo Rabins (YMP '88-'93) and her band, Girls in Trouble, for a duo performance and question and answer session on February 26. The band's upcoming performances are in Portland, Oregon (April 6 & 14) and Washington, D.C. (May 4). Visit Alicia's website for more details.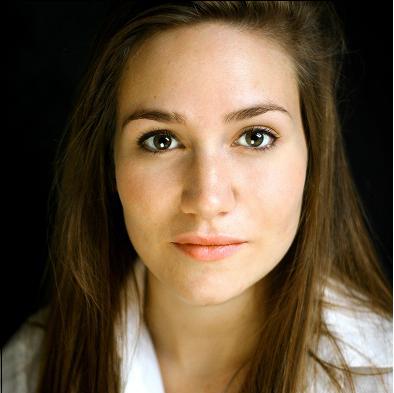 Freya Waley-Cohen (YMP '00-'07) organized a "Pop-Up" concert of new music, including her own work, among sculptor Josie Spencer's exhibition "Low Entropy: The Archaeology of our Time" at Arch 402 Gallery in London, England on March 21. More information may be had at http://listenpony.com/.
Tamsin Waley-Cohen (Visiting Artist '10) was featured February 18 on the BBC Radio 3 program In Tune, where she was interviewed about two lesser-known Mendelssohn concerti that she has performed with pianist Huw Watkins and Orchestra of the Swan, and her upcoming recording of these works on Signum Records.
Transitions
Lynn Taylor Hebden, one of The Walden School's co-founders, died at her home on February 3. Lynn served as Walden's business manager, treasurer and secretary at various times from the School's founding until 1994. In more recent years, she was an Emerita Director of Walden's Board of Directors and a member of Walden's Advisory Council. All of us whose lives were touched by Lynn have suffered a great loss, and The Walden School has lost one of its staunchest supporters and fiercest advocates. Click here to read Lynn's obituary in the Baltimore Sun.
Opportunities & Organizations Listing
An opportunities listing for composers of multiple levels and age ranges, as well as organizations that provide services to composers, performers, music teachers, improvisers, and experimental musicians, is available here.
Now Hear This! Works by 2012 Walden Participants
The 2012 Young Musicians Program saw the world premieres of more than 100 student works, including We Evolve as Lines by Maija Lindaas, Walden's first Festival Forum composition for iPad. Click here to listen to the performance by Jane Chung, violin; Jane Cords-O'Hara, cello; Alex Christie, electronics; and Maija Lindaas herself on iPad!