Table of Contents
Message from the Executive Director
Read the latest issue of Recitative
Walden Holiday Parties in New York, San Francisco, and Baltimore
Upcoming Application Deadline For 2013 Young Musicians Program
Ring out 2012 with a Gift to Walden!
Community News & Goods
Opportunities & Organizations Listing
Now Hear This! Work by 2012 Walden Participants
Message from the Executive Director
Greetings from San Francisco and Happy Winter Solstice! This is a busy time of year here at The Walden School, as we close down the year, request the financial support of our many loyal friends, supporters and donors, and turn our attention in earnest to plans for Summer 2013. Applications for the Young Musicians Program are already coming in, and we have some exciting guest artists lined up for the 2013 summer season in New Hampshire, which we will begin announcing over the next several months.
In the past month, Walden and HandOverHand (JCC and Walden's alumni organization) presented two Alumni Composers Forums. The first was held on Sunday, November 18 in New York City. 45 people attended an event featuring composers from across Walden's many decades and alumni from all three of Walden's programs. Faculty members Sky Macklay and Tamar Bloch moderated the engaging discussion, and performances featured the composers, as well as Steve Beck, Tierney O'Brien and Sharon Park. Audience members were treated to the musical creations of Matt Siffert, Sky Macklay, John Hennecken, Steve Kaplan, Ian Munro, Robert Karpay, Kevin Becker and Solomon Hoffman.
On December 2, more than 50 Walden alumni and friends gathered in San Francisco for another Alumni Composers Forum, this time moderated by faculty members Alex Christie and Dana Jessen. Performers included the composers as well as Katy Luo, and our composers included members of the Junior Conservatory and Walden alumni community, including Nick Benavides, Mary Fineman, Niko Korolog, Ann Callaway, Claire Haas, Loretta Notareschi, Julianne Parayo and Alejandro Poler. Many thanks to Marguerite Ladd for all of her event organizing, and to the many volunteers and assistants who helped make both of these events so successful – and the most well-attended Alumni Composers Forums to date! Stay tuned, too, as we are hoping to offer Composers Forums again in SF and NYC in the spring.
I wanted to let everyone know that Walden's board and administration has decided not to offer the Creative Musicians Retreat and the Teacher Training Institute programs in 2013, but plans are afoot to bring them back in 2014. We know that this decision may disappoint some who may have been hoping to attend one of these programs this coming summer. We do hope that your interest and enthusiasm will sustain you over the coming year, and that you will want to be apart of these excellent programs in 2014. Stay tuned for more information in the months ahead, and of course, should you have any questions, please be in touch with us.
In late breaking news, if you are near your radio this weekend, tune into A Prairie Home Companion. On Saturday, December 22, the DiGiallonardo Sisters and the All-Star Shoe Band will premiere Caroline (Carrie) Mallonée's new Christmas piece. Carrie is the director of Walden's Creative Musicians Retreat and a Walden alumna and long-time faculty member. Congratulations, Carrie!
Finally, Walden is hosting two holiday potluck events in Baltimore and San Francisco. New Yorkers already enjoyed their festive gathering at the home of Matt Siffert on December 9, where approximately 20 faculty members, staff, alumni, students and parents gathered to celebrate the holiday season. While I will not be able to join the Baltimore event (December 29) this year, I will be attending the San Francisco event (December 28), and I look forward to seeing many of you there.
On behalf of all of us here at Walden, I send you the warmest holiday greetings and best wishes for a joyous and peaceful New Year. I look forward to seeing you in 2013!

Seth Brenzel
Executive Director
sbrenzel AT waldenschool DOT org
(415) 648-4710
Read the latest issue of Recitative
Walden's annual print newsletter is now available in electronic form. Your print copy is on its way to you (or may already have reached you), but for a sneak preview PDF, click here. This year's issue profiles alumni who've pursued a broad range of occupational and personal paths since their time at Walden. You'll enjoy reading about them!
Holiday Parties in New York, San Francisco, and Baltimore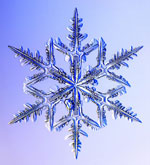 Walden had a wonderful holiday gathering in New York City on Sunday, December 9, at the home of Matt Siffert (CMR '11-'12). In attendance: Meade Bernard, Tamar Bloch, Charlotte Cadieux, Solomon Hoffman, Steve and Karen Kaplan, Peter Krag, Marguerite Ladd, Sky Macklay, Tierney O'Brien, Marie Palmquist, Neffie Pinock, and Alice Volfson. There was much merriment and delicious food! It was great to catch up with everyone and share holiday cheer.
There are two other upcoming holiday parties: December 28th, 6-8:30 PM in San Francisco and December 29th, 3-5 PM in Baltimore! Please let us know by e-mail if you would like more information or would like to join us at one or both of these festive gatherings – Or you can join our Facebook group where we list all of our events! Hope to see you there.
Upcoming Application Deadline For 2013 Young Musicians Program
We encourage those applicants who didn't submit their Young Musicians Program applications in our Early Round of Admissions (deadline December 14) to get them in for our 1st round of Winter admissions (deadline January 18). Click here to download new student application materials — returning students, contact us if you haven't received yours. We look forward to another wonderful summer — the Young Musicians Program will run from Saturday, June 29 to Sunday, August 4, 2013.
How Are Walden Students Like Radishes?
Or Why Creativity Needs Your Support
If you live in an area where people are passionate about their produce, you've probably heard of Community Supported Agriculture (CSA), a subscription which promises the weekly delivery of a box of seasonal organic farm fresh produce to your door or nearby. It looks something like this:
Ever wonder what Community Supported Creativity (CSC) looks like? Like this!
Every summer at Walden, young musicians learn to express themselves through music and feel the support of the community throughout the process. You can be a part of that support system by making a donation today. Every dollar of your donation will enrich the experience for a young musician, whether it funds her challenging classes, his ear-opening choral training, or engaging discussions with guest composers like Jim Matheson, above, at a Composers Forum.
While we can't promise you a box of radishes delivered to your doorstep, if you make your donation by December 31st, we can offer you a tasty morsel of creativity: a recording of a first composition by a 2012 Walden student.
Thank you in advance for your generosity!
Community News and Goods
The Walden School welcomes news and information from members of the Junior Conservatory Camp and Walden School communities to include in our print and online newsletters. News may be sent via mail or email. We will publish your contact information only if you specifically request that we do so. Please contact us on-line or send info to The Walden School, 31A 29th St., San Francisco, CA 94110. We reserve the right to edit submissions and regret we cannot publish all information provided. For upcoming event listings, go to the Walden and JCC alumni website, handoverhand.org. (Note: YMP=Young Musicians Program; TTI=Teacher Training Institute; CMR=Creative Musicians Retreat; JCC=Junior Conservatory Camp).
Rieko Aizawa and Jesse Mills (Visiting Artists '12 as Duo Prism) have joined forces with Raman Makrishnan to form the Horszowski Trio. 2013 brings performances by the trio in Washington, D.C., Pennsylvania, Texas, California, Illinois, and New York, as well as the group's first tour to India.
Erica Ball (YMP '06-'07, YMP Faculty '12) premiered blurred lines, for viola and piano, in Philadelphia on November 30 as part of a concert of new works by graduate composers at the University of Pennsylvania.
David Boyden (YMP '08) gave his senior violin recital at San Francisco State University on November 27.
The poetry collection Winter News by Alaskan poet John Haines inspired Alan Chan(TTI '04, '06, YMP Faculty '10-'11) to create a one-hour show which will be performed in New York City on December 21. His Jazz Orchestra will perform Rancho Calaveras – A Musical Farm on March 3, 2013, as part of the Gateway Performance Series in western Los Angeles. The concert features his compositions and arrangements for big band orchestra.
On the December 16 Holiday Salon in Philadelphia hosted by Andrea Clearfield(Composer-in-Residence, '06), Nigel Armstrong (YMP '00) was one of the featured artists. Andrea will be in residence at Yaddo in Saratoga Springs, NY, serving as Special Assistant to the President during January and February 2013.
On December 7 and 8, in San Francisco and Berkeley, Volti performed Garden of Paradise by Shawn Crouch (YMP '93-'96, TTI '08, YMP Faculty '99-'07, CMR Faculty '12), and Songs of Lowly Life by Stacy Garrop (YMP '87-'88, YMP Faculty '96).
Due to the hurricane in New York, the previously announced December events surrounding the release of a new CD of Luigi Nono works performed by Miranda Cuckson (Visiting Artist '08, '11) have been postponed to January 4 and 5 at Spectrum in downtown Manhattan. Please visit her website (http://www.mirandacuckson.com/) to learn more about her many upcoming performances.
Rebekah Griffin Greene (TTI '10, YMP Faculty '99 and '10-'11) performed a solo recital for the MacDowell Society in Denville, New Jersey, on Sunday, December 16. She was joined by Terry Greene (her husband) on trombone and Dana Pielet at the piano.
Melody of China (Visiting Artist '08) joined forces with Earplay to present a performance of works by Joan Huang and Eric Myers in San Francisco on December 7.
Soprano Marie Palmquist (TTI '07) performed at Lincoln Center in New York City with Manhattan Concert Productions (mcp.us) on December 19.
The American Modern Ensemble and Talujon presented "The End of the World" on Friday, December 21, in New York City, featuring work by Robert Paterson (Visiting Artist '97, YMP Faculty '98), and performers Benjamin Fingland (Visiting Artist '01-'02), Robert Burkhart (Visiting Artist '11), Blair McMillen (Visiting Artist '01-'02), and Matthew Gold (Visiting Artist '06, '10-'12), among others.
The PRISM Saxophone Quartet (Visiting Artists '93, '99, '05) performed a composer portrait of Terry Riley in New York City at the Tenri Cultural Institute on December 15 and in Philadelphia at the Philadelphia Art Alliance on December 16. In C was not on the program, by the way!
Matt Siffert (CMR '11-'12) released his 2nd EP on December 11. The title is "Cold Songs", and the EP features a new batch of tunes he arranged for voice (with Matt singing) and string quartet.
Kate Soper (Visiting Artist '09, '12 as part of Wet Ink) will premiere her vocal monodrama at Zankel Hall in New York City on January 18. Ably assisted by her Wet Ink colleagues, composer/singer/actor/performance artist Kate will bring Madame Bovary, Clytemnestra, and Daisy from The Great Gatsby to life.
Tamsin Waley-Cohen (Visiting Artist '10) maintains an active concert schedule throughout England, with concerts in London, Oxford, Bath, and Liecester in December and January.
Opportunities & Organizations Listing
An opportunities listing for composers of multiple levels and age ranges, as well as organizations that provide services to composers, performers, music teachers, improvisers, and experimental musicians, is available here.
Now Hear This! Works by 2012 Walden Participants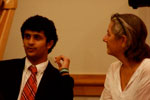 The 2012 Young Musicians Program saw the world premieres of more than 100 student works, including Bleed by Aditya Ranganathan. Click here to listen to the performance by Luke Poeppel, guitar; Tony Makarome, double bass; and Matthew Gold, percussion, with fixed electronics.