Alumni Composers Forum – New York
Alumni Composers Forum New York
Featuring Mivos Quartet
Sunday, January 19, 2020, 4-6 pm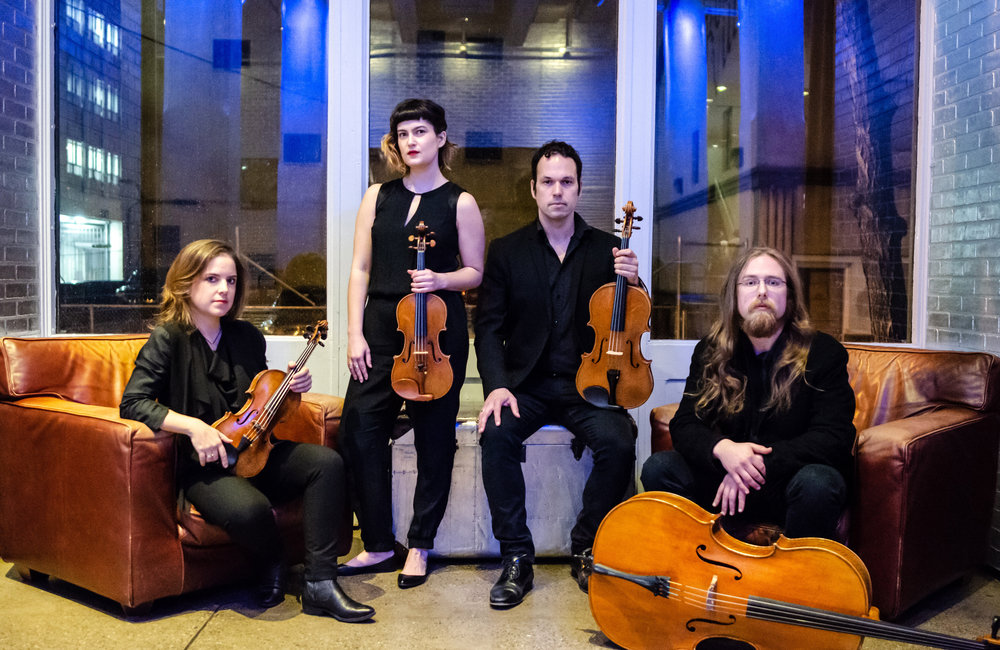 Mivos Quartet performing works written by alumni of The Walden School's programs.
Moderated by past visiting artist Joan Tower and Walden alumna and faculty member Loretta Notareschi.
Greenwich House Music School
Renee Weiler Concert Hall
46 Barrow Street
New York, NY 10014
The Walden Alumni Composers Forum is free and open to the public!
While there are no tickets and no requirement to RSVP, we'd love to know if you are planning to attend. Simply write to us at alumni@waldenschool.org with your plans and any questions you might have.
Please spread the word about this event and encourage your friends, colleagues, teachers, and students to join in what promises to be an inspiring afternoon of music-making.
A casual, post-concert reception will follow the Composers Forum.
The concert will include 13 amazing Walden alumni composers, all of whom will be present to discuss their works.
Nicole Balsirow – Penumbral
Kevin Becker – A Folk String Quartet
Ansel Chang – 3 Miniatures for String Quartet
Sarah Curzi – on a gray sky flutter
Samuel Fisher – Tyler's Day Out
Kota Hayton – what I see now is, Lights and an Open door
Greg Houston – String Quartet No. 3
Max Johnson – In Bloom
Yuri Lee – Look Up
Julian Ossa – The Hedgehog's Dilemma
Jonah Sayler – Fantastique
Edward Shilts – In-Between Strings
Noah Stein – String Quartet No. 1
This concert will include 12 world premieres, and our featured composers range in age from 13 to 64.
About: Composers Forums are central to the Walden School experience, where new music is presented in a concert setting, and each new work's premiere is followed immediately by dialogue between the composer(s), performer(s), audience, and the moderator(s). Alumni of Walden's programs range in age from 10-100, with professional composers, student composers, serious amateur composers, hobbyists, and everything in between. A range of styles and genres is welcome and encouraged.
Sunday, January 19, 2020
Greenwich House Music School