Alumni Composers Forum – San Francisco
Alumni Composers Forum San Francisco
Featuring Del Sol String Quartet
Saturday, February 22, 2020, 4-6 pm
Del Sol String Quartet performing works written by alumni of The Walden School's programs.
Moderated by composer Nathaniel Stookey.
Co-presented by the Center for New Music.
Holy Innocents Episcopal Church
455 Fair Oaks Street
San Francisco, CA 94110
This event is free and open to the public.
The Composers Forum will include 10 amazing Walden alumni composers, all of whom will be present to discuss their works.
Bob Bassett
Brett Eastman
Joaquin Feliciano
Evan Ghislin
John Ivers
Lukáš Janata
Emil Margolis
Nathan Nokes
Samara Rice
Sarah Rose Stiles
Our featured composers range in age from 22 to 69, and will be coming from throughout California, as well as Texas, Illinois, and Colorado.
While there are no tickets and no requirement to RSVP, we'd love to know if you are planning to attend. Simply write to us at alumni@waldenschool.org with your plans and any questions you might have.
Please spread the word about this event and encourage your friends, colleagues, teachers, and students to join in what promises to be an inspiring afternoon of music-making.
A casual, post-concert reception will follow the Composers Forum.
Composers Forums are central to the Walden School experience, where new music is presented in a concert setting, and each new work's premiere is followed immediately by dialogue between the composer(s), performer(s), audience, and the moderator(s). Alumni of Walden's programs range in age from 10-100, with some professional composers, student composers, serious amateur composers, and hobbyists – and everything in between. A range of styles and genres is welcome and encouraged.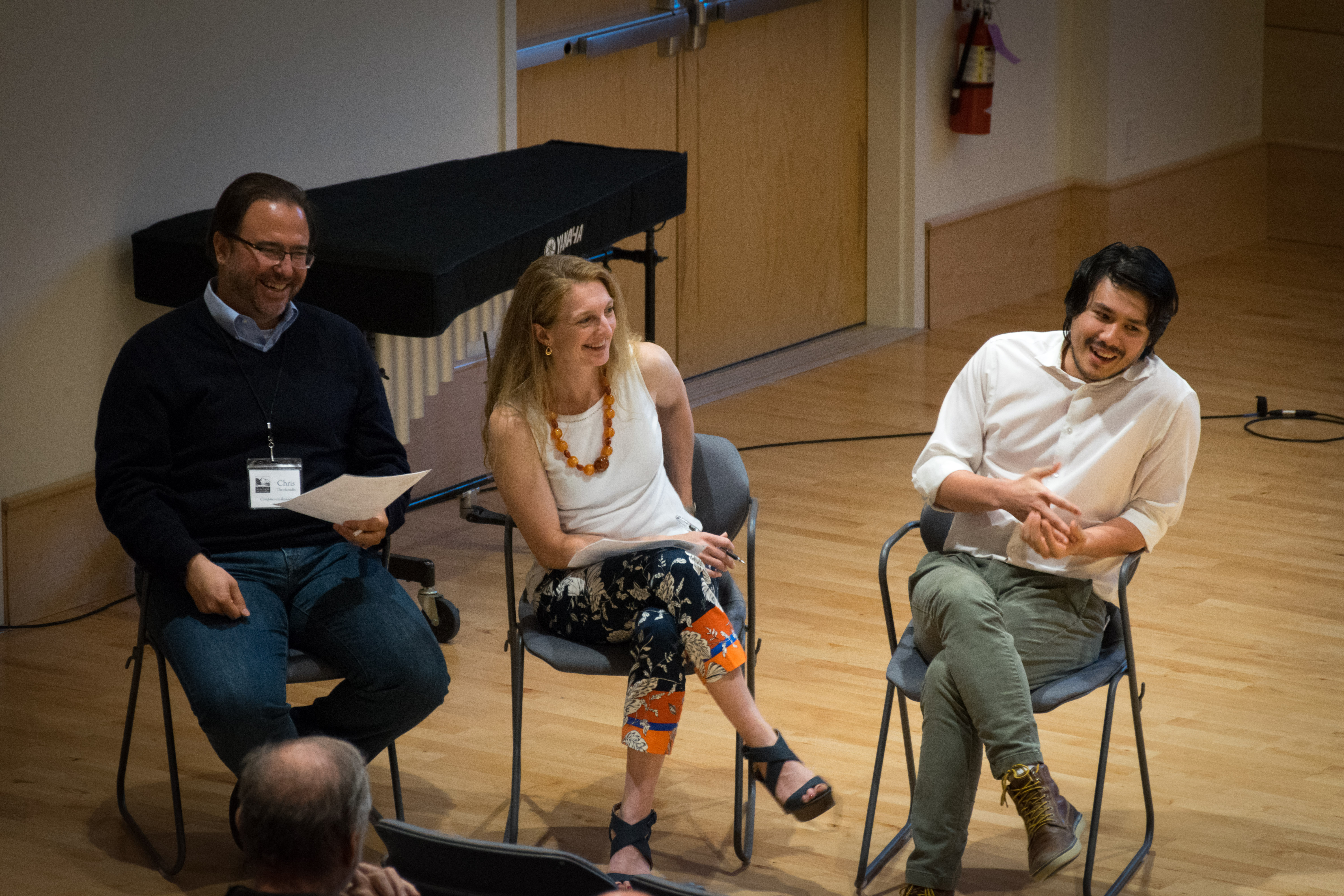 Saturday, February 22, 2020
Holy Innocents Episcopal Church