Message from Seth Brenzel, Executive Director
Dear Walden friend,
Greetings from San Francisco! I have returned home after another incredible Walden summer filled with camaraderie, creative musicianship, and many, many Composers Forums—170 world premieres!—along with hikes, dances, open mics, and so much more. From our Creative Musicians Retreat (CMR) to our Young Musicians Program (YMP) and our joyous 50th-anniversary Alumni Reunion, it was a summer that honored the best of Walden's traditions while reaching new heights in community building and artistic expression.
I hope you enjoy this edition of InterNetzo, with reflections from CMR Director Caroline Mallonee on this summer's Creative Musicians Retreat and recaps of our successful summer fundraising events. Watch out for future editions of our newsletter to find retrospectives of this summer's Young Musicians Program and our wonderful 2023 Alumni Reunion.
As Walden continues to celebrate its 50th anniversary—as well as 70 years since the founding of the Junior Conservatory Camp (JCC), Walden's predecessor program—I am filled with gratitude for our entire Walden/JCC family. The dedication to creativity and community shown by generations of Walden and JCC students, faculty, staff, visiting artists, and board members has made Walden and its transformative programs stronger than ever. In the coming months, I look forward to sharing more information with you about our ongoing commemoration of this milestone anniversary—and our exciting plans to usher in the next 50 years of Walden's history.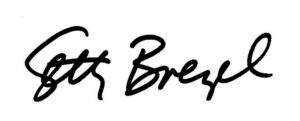 Seth Brenzel
Executive Director
415-587-8157
Reflecting on the 2023 Creative Musicians Retreat (CMR)
From Caroline Mallonee, Director of CMR
The Walden School held another successful Creative Musicians Retreat this year. We were thrilled to return to Brewster Academy, whose stunning buildings in Wolfeboro, New Hampshire, overlook Lake Winnipesaukee. Almost 40 participants between 19 and 89 years old enrolled in the retreat and joined together to form a warm community.
We performed music by Pauline Oliveros indoors and out, and we sang every day in the boathouse under the direction of Thomas Colohan. We heard 37 world premieres on Composers Forums, which were moderated by the amazingly talented and generous Amy Beth Kirsten. Our curriculum was as robust as ever (thanks to D. J. Sparr, Osnat Netzer, Renée Favand-See, Sam Pluta, and Alex Christie), and included pedagogy and musicianship classes, seminars on contemporary topics, and four different electronic music classes. There was more chamber music at CMR than ever, including music by György Kurtág and Igor Stravinsky, as well as faculty members Sam Pluta and Caroline Mallonee and past Walden composer-in-residence George Lewis.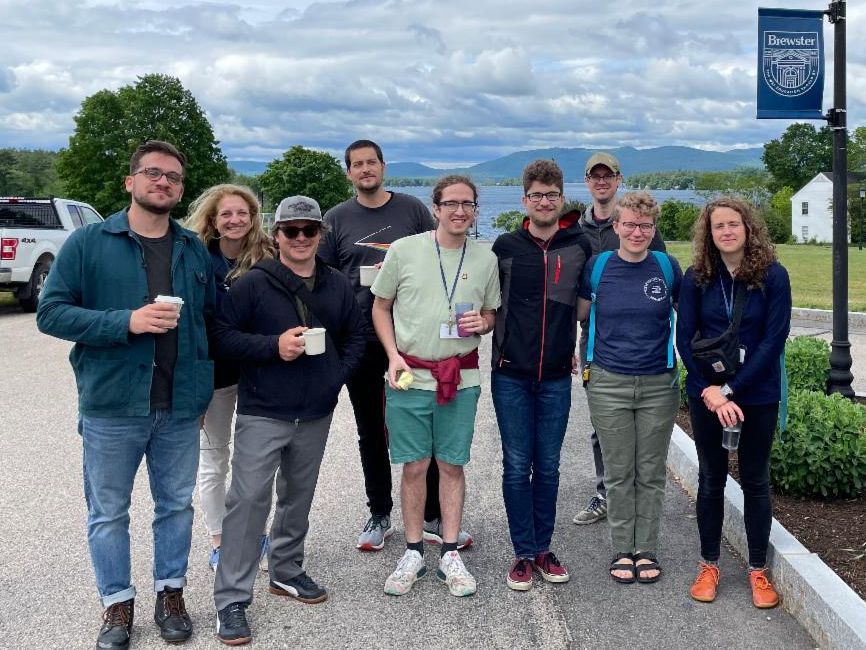 Please save the date for our next alumni reunion! This summer, The Walden School is hosting a weekend of events to celebrate Walden's 50th anniversary and the 70th anniversary of the Junior Conservatory Camp (JCC), Walden's predecessor program.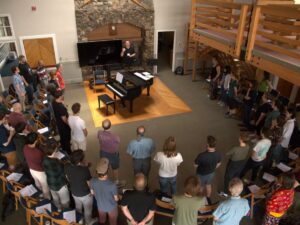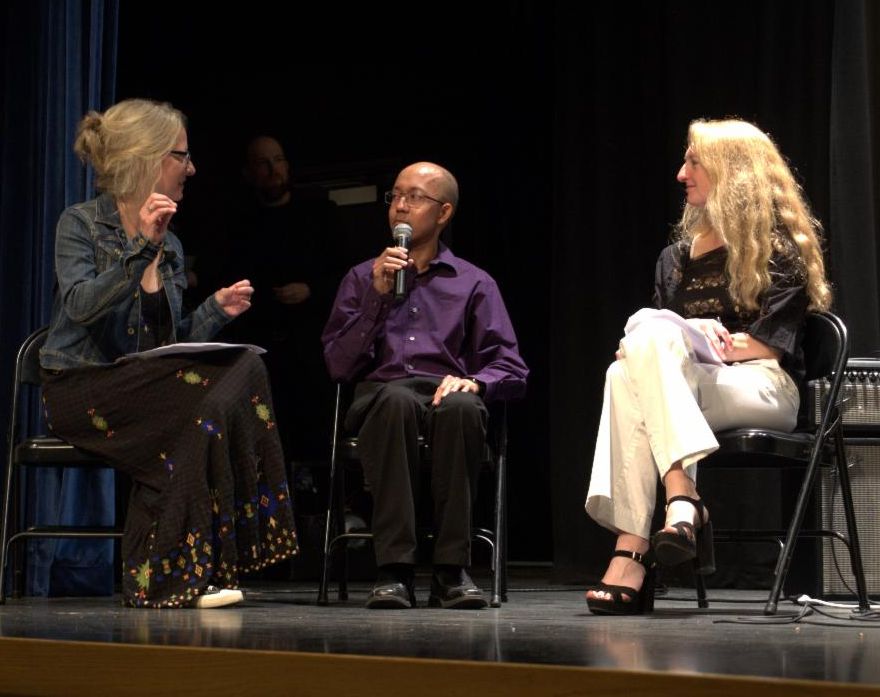 We welcomed back veteran artists-in-residence David Friend (piano), Bonnie Whiting (percussion), and members of the International Contemporary Ensemble Josh Modney (violin) and Dan Lippel (guitar). And we were happy to welcome three members of the International Contemporary Ensemble to Walden for the first time: Rachel Beetz (flute), Jacqui Kerrod (harp), and Nicolee Kuester (horn). In addition to performing pieces on the Opening Concert and the Composers Forums, these incredible performers coached chamber groups, offered private lessons, and gave workshops. We were glad to have Teresa McCollough give two workshops on extended piano techniques. Participants even learned how to make their own "bows" for bowing inside the piano!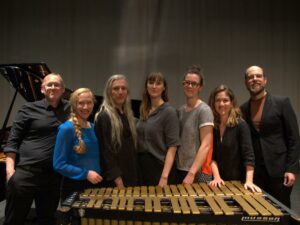 Some people said it was the best CMR ever! (Some people say this every year.) Director of Operations Sammi Stone and her amazing staff team (Francesca Hellerman, Luke Schroeder, Paul Zito, and Technical Director Ted Moore) ensured that everything ran smoothly. There were epic ping-pong matches, memorable fireside sing-alongs, and wacky and wonderful open mic performances.
We started CMR so that people of all ages could enjoy the unique musical community that Walden offers, and we are so happy to have realized that dream once again. I can't wait for next year!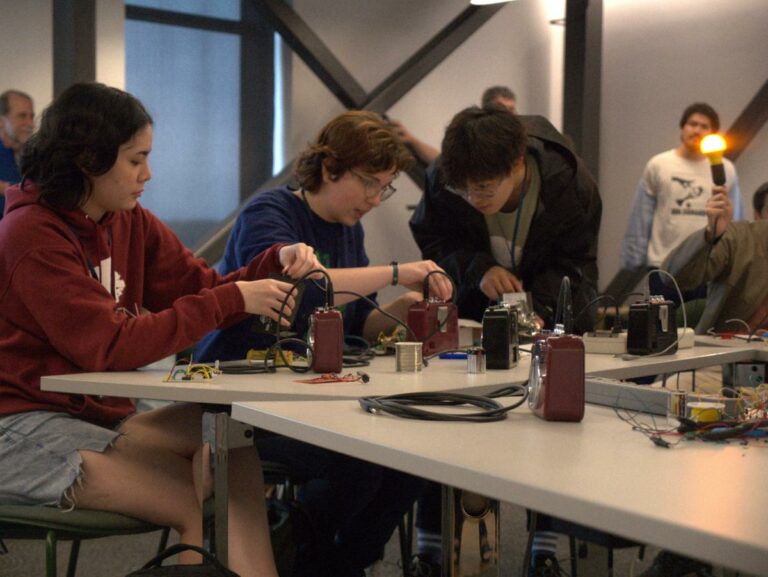 With best wishes,

Caroline Mallonee
Director, The Walden School Creative Musicians Retreat
Fundraising Events
A recap of Walden's July celebrations
Last month, Walden hosted two successful fundraising events during our Young Musicians Program (YMP).
On our July 25 online Giving Day, Walden friends near and far tuned in to our Facebook page as we shared videos of classes and choral rehearsals, interviews with students and faculty, a rehearsal of a student composition, and the first Composers Forum of our 2023 YMP Festival Week. We hope you enjoyed the day as much as we did! Our goal was to raise $5,000 in honor of Walden's 50th anniversary. With your support, we raised $7,156—143% of our goal. If you didn't have a chance to see the videos on Giving Day, they will remain available here.

On July 29, Walden held a 50th-anniversary celebration and fundraiser in New Hampshire. The afternoon began with a breathtaking solo recital by acclaimed violinist Miranda Cuckson, who has been visiting artist at Walden, both as a recitalist and as a member of The Walden School Players, Walden's professional ensemble-in-residence during YMP. Cuckson performed works by a diverse selection of composers, ranging from J.S. Bach to Walden-affiliated composers Caroline Mallonee and Lei Liang.
The celebration continued at Windy Knowe, the home of Ellen and Ed Bernard in nearby Harrisville. The Bernards opened up their barn for a warm reception, featuring delicious drinks and bites and wonderful Walden community. Thank you, Ellen and Ed!
Anne Haxo, an educator, member of Walden's Board of Directors, and parent of Walden alumna and faculty member Cara Haxo, spoke movingly of how Walden has shaped her daughter's life, both as a musician and a as person. Walden is a place where "everyone is brought into the circle," and each student's differences and unique contributions are celebrated—with lifechanging results. Thank you, Anne, for sharing your beautiful reflections on Walden.
We are so grateful to our host committee and all our event donors for their generosity. With their help, we raised $13,275 as part of this event.
If you would like to support Walden's 50th-anniversary season, it's not too late! You are welcome to donate online or send a check to The Walden School at 7 Joost Avenue, Suite 204, San Francisco, CA 94131. You can support Walden's 2023 summer with your gift by September 30, the end of our fiscal year.
Upcoming Community Event
A concert of new music in Denver, co-presented by The Walden School
Join members of Walden's faculty, administration, and board for a special concert at First Universalist Church in Denver, Colorado, on Saturday, September 30, at 2:30 pm Mountain Time.
Five Walden-affiliated composers will have works performed by the Wild Beautiful Orchestra, a dynamic collective of professionals and youth. The concert will also feature Kim Robards Dance, a professional modern dance touring company based in Denver.
The Walden composers represented on this concert are Loretta Notareschi (YMP alumna and YMP and CMR faculty member), Bob Bassett (CMR alumnus member of Walden's Board of Directors), Michael Frank (CMR alumnus), Chase Jordan (CMR alumnus), and Brandon Joung (YMP alumnus). Noah Mlotek, Walden's Director of Development and Alumni Relations, will also represent Walden at the concert.
All ages are welcome. Tickets are $20 for adults, free for kids. First Universalist Church is an accessible venue with a dedicated parking lot. For tickets, navigate here.
We hope to see many Walden friends for what promises to be a magical musical afternoon, with a delicious reception sponsored by The Walden School. Come and bring your friends who are interested in learning more about Walden and hearing some fascinating new music!
Community News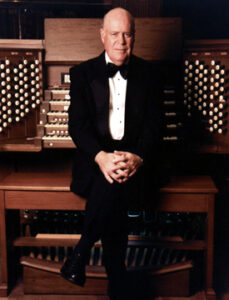 Second annual John Weaver Memorial Organ Concert presented in Portland, Maine

An organ concert celebrating the late John Weaver, a Junior Conservatory Camp (JCC) alumnus and faculty member, was performed on the Kotzschmar Memorial Organ in the Merrill Auditorium in Portland, Maine, where John concertized annually for half a century. The concert was performed in August by Grammy-award-winning organist Paul Jacobs, a former student of Weaver's, who now chairs the organ department at the Juilliard Conservatory.
Nnenna Ogwo releases new album
Pianist Nnenna Ogwo—a YMP and CMR alumna, past YMP faculty member and visiting artist, and former Walden board member—has released a new album of solo piano performances on MSR Classics. Luminous features works by Coleridge-Taylor Perkinson, Ulysses Kay, Samuel Coleridge-Taylor, Bach-Brahms, and Ogwo herself. The album was released as part of Ogwo's Juneteenth Legacy Project and dedicated to the memory of her mother, Carmen Hague.
Davey Hiester wins concerto competition
On Thursday, July 6th, after a three-round competition over multiple weeks, conductors Kazem Abdullah and Kraig Allan Williams named YMP alumnus Davey Hiester as a winner of the 2023 Jan and Beattie Wood Concerto Competition at Brevard Music Center in North Carolina. On July 30, Davey performed the first movement of Mozart's Bassoon Concerto, including his own cadenza, with the Brevard Music Center Orchestra, the festival's professional ensemble. Congratulations, Davey!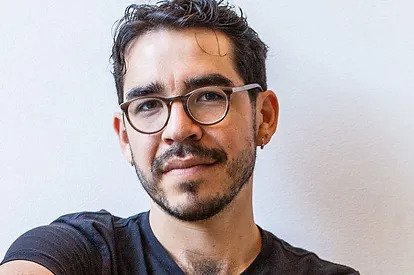 Opera by Nicholas Benavides previewed in San Francisco
Dolores, a new opera with music by Teacher Training Institute (TTI) alumnus Nicolás Lell Benavides, was presented in an hourlong orchestra preview in San Francisco on August 13. The opera, with a libretto by Marella Martin Koch, follows the story of labor leader and civil rights activist Dolores Huerta, focusing on the period around the assassination of her friend and ally Robert F. Kennedy in 1968. Benavides is a cousin of Huerta, and he spent time with her to learn her story in preparation for composing the opera. Dolores was commissioned by West Edge Opera and will have a rolling premiere in 2024/25.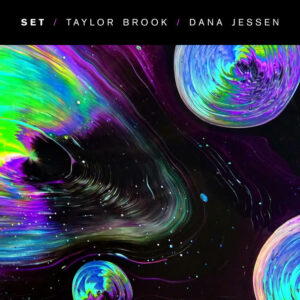 Dana Jessen releases solo album
Bassoonist Dana Jessen, a past YMP faculty member, past visiting artist as part of Splinter Reeds, and past member of The Walden School Players, has released her latest solo album, Set, featuring compositions by composer and electronic musician Taylor Brook. Set presents a collaborative album-length electro-acoustic work that combines through-composed and improvised sections. The album was released on New Focus Recordings, an artist-led collective label cofounded by guitarist Dan Lippel, a Walden visiting artist as member of the International Contemporary Ensemble.
Arté Warren begins graduate studies in education
Arté Warren, a YMP alumnus who has also been a staff member at YMP and CMR, has graduated from Morgan State University with a B.A. in music and will earn his M.A. in teaching from Morgan State next year. His accomplishments were highlighted in a newsletter from the Baltimore Bridges proram, which has supported him and other Baltimore students in attending Walden's YMP. Arté credited Bridges with introducing him to Walden, which gave him "a circle of connections and peers." At Morgan State, Arté played marching and symphonic bands, was a member of a national honor band fraternity, and served as a music education intern at Baltimore Polytechnic Institute, his alma mater.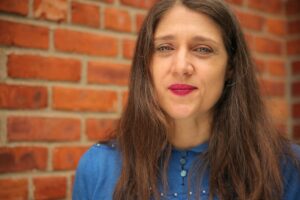 Wendy Griffiths premieres new work 
CMR alumna Wendy Griffiths premiered a new work, Watching Birds, along with her band Changing Modes in Brooklyn. Wendy is a keyboard player, singer, and bassist in the band, which "leap[s] from one radically dissimilar style to another with gusto, guile, and a tunefulness that won't quit" (Lucid Culture). The concert, a double billing with the ensemble Double Entendre, was held at Soapbox Gallery on Wednesday, August 30. The livestream of the concert will remain available on the Soapbox website for two more days.
Joel St. Julien featured on KQED Sunday Music Drop
CMR alumnus and YMP parent Joel St. Julien was featured on Bay Area radio station KQED's Sunday Music Drop. The radio and online feature explored the song "Masking Two" from St. Julien's album Masking, released in June 2022, which is "is a collage of samples that incorporate his voice, guitar, and synthesizer" (KQED). In the feature, St. Julien describes his inspirations and intentions for the song, including the process of healing and the natural beauty of the Bay Area.
Steve Messner welcomes grandson
CMR alumnus and Walden School Board member Steve Messner welcomed his first grandchild on July 14. Congratulations to Steve and his family, and welcome to baby Ari!
We want to hear from you!
What's been going on? If you have a recent or upcoming premiere, publication, award, new job or program, or a celebratory life event, please share the news at waldenschool.org/contact.
Stay in Touch
You can like The Walden School page on Facebook and join The Walden School private group to hear about events and opportunities throughout the year. You can also find us on Instagram, Twitter, YouTube, bandcamp, and at waldenschool.org.