Message from Seth Brenzel, Executive Director
Dear friend,
Please enjoy this June edition of InterNetzo. Walden's Summer of Creativity Create-a-Thon begins today! We invite your participation and welcome your support–please learn more in the Community Events section.
You can also hear from Carrie Mallonee about our 2020 Online Creative Musicians Experience (OCME), and register for our July 5 concert with Aurora Nealand and friends. Check out our "In the Spotlight" section to hear reflections from Theo Trevisan, an alumnus of three Walden programs as well as a 2019 staff member.
Sincerely,
Seth
Community Events
Join Walden's Summer of Creativity!
Our Create-a-Thon starts today.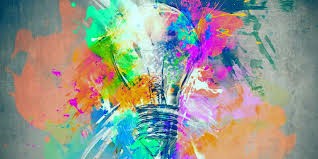 Summer 2020 is a summer unlike any other for Walden, and we are making it a Summer of Creativity! Once upon a time, we thought we would be gathering in Dublin, New Hampshire, today for the first day of the Young Musicians Program. We're not in Dublin today, but we are still very excited to launch our Create-a-Thon, which will run from June 27 to September 14.
Members of the Walden community are engaging in creative projects of their choosing to support Walden's programs and to engage with one another creatively and collaboratively.
Check out some of the projects here:
Danielle's Blessing for Patients
Gaela's Travel Journal Labyrinth
Joel's Voyage
Liam's Compositionally-Constrained Electronic Music
Ruth's Family Opera
Sarah's Novella
We gratefully accept donations either in appreciation of a specific project, or to the Summer of Creativity as a whole. Donations will go toward Walden's Annual Fund–your gift of any amount makes a difference in the lives of creative musicians. If there is a project you're interested in, but you're unsure if it fits, write to events@waldenschool.org–we would love to hear your thoughts! You can also check out these FAQs to learn more.
Learn More
Upcoming
Online Concerts
We hope you will join us online for our upcoming concerts!
July 5 – Aurora Nealand and Friends
7:30 pm Eastern time
Zoom video call
Aurora Nealand is a multi-instrumentalist, vocalist and sound artist based in New Orleans, Louisiana. Voted "Best Saxophonist" "Best Female Performer" & "Best Traditional Jazz Band" in the 2015 & 2016 Big Easy and OffBeat Awards, she leads projects that span from traditional New Orleans Jazz to avant-garde rock to free improvisation. Aurora is also a past faculty member at The Walden School.
Stay tuned for details about these upcoming events:
July 9 – Members of the International Contemporary Ensemble (ICE) in concert – LIVE!
July 16 – concert to be announced
July 23 – The Walden School Players in concert
July 27 – presentation by Mario Diaz de Leon, Composer-in-Residence
July 28-30 – Festival Week: The Walden School OYME Composers Forums
All events at 7:30pm EDT, free, and open to the public with an internet connection and Zoom!
2020 Summer Programs
Reflection on the Online Creative Musicians Experience
With Caroline Mallonee, Director of OCME
The Online Creative Musicians Experience (OCME) turned out to be an amazing week of music-making! We were spread across two countries, four time zones, fifteen states and the District of Columbia, but we made use of the technology available to come together to form a warm and inspiring community.
Did it feel like Walden? It did! We enjoyed a word of the day each morning, we drank a lot of coffee, and we offered an academic curriculum that would make Grace Cushman proud. OCME had a full slate of offerings, including classes in musicianship, electronic music, and contemporary topics; workshops in digital synthesis, the contemporary string quartet, found object percussion, and choral commissioning; and an incredible opening concert.
Our teaching faculty included veteran faculty members Loretta Notareschi, D. J. Sparr, Alex Christie, and Renée Favand-See (and me!). We were pleased to welcome back Mivos Quartet (Olivia De Prato, Victor Lowrie Tafoya, Maya Bennardo, Tyler J. Borden) as well as our other artists-in-residence, Thomas Colohan, Matthew Gold, and Eric Huebner.
We were so fortunate to have Lisa Bielawa as our Composer-in-Residence. In addition to being a thoughtful and insightful forum moderator, Lisa invited us to be a part of her large-scale project, Broadcast from Home. Since the lockdown started, Lisa has been collecting testimonies from people affected by the pandemic. She writes melodies to be sung to these texts and composes instrumental parts to weave into the musical texture; she releases one "chapter" of Broadcast from Home each week. OCME participants, faculty, staff, and artists contributed recordings that were incorporated into Chapter 11. You can listen to it here, and you may even recognize some of the voices.
We hope to see you in person soon!
-Carrie
Online Young Musicians Experience
July 5 – Orientation & Opening Concert
July 6 – July 30 (Mondays-Thursdays)
All events, classes, and lessons will be scheduled to take place between 12 pm and 9 pm Eastern time and will take place over Zoom.
We are accepting applications on a first-come, first-served basis. Enrollment is limited, and some need-based financial aid is available.
The Walden School's 2020 Online Young Musicians Experience (OYME) is a physically-distanced program of online music-making, learning, and activities taking place throughout July 2020, bringing together Walden faculty, staff, students, and visiting artists for classes, concerts, and community gatherings. In line with the core goals of Walden's in-person Young Musicians Program (YMP), OYME is an opportunity for students to make valuable connections and musical relationships and develop their creative voices with the help of faculty mentors.
The core of the curriculum is the composition course, which includes weekly one-on-one composition lessons and studio classes, in which students compose new solo pieces, workshop these pieces with performers, and share their music in public Composers Forums during Festival Week (July 27-30). The composition course is complemented by offerings in The Walden School musicianship curriculum and special topics classes, with several enrollment options to fit students' diverse interests and schedules.
Though physically distanced, students have ample opportunity to connect with a larger community of peers, mentors, and friends, through creative extracurricular projects, social gatherings, weekly concerts, and participation in some of Walden's beloved traditions. All participants benefit from a complete Walden experience: part school, part camp, and part festival, thoughtfully adapted for the unusual circumstance of an online summer experience.
In the Spotlight
Theo Trevisan
We caught up with Theo Trevisan, an alumnus of the Young Musicians Program, the Creative Musicians Retreat, and, as of this week, the Online Creative Musicians Experience. Theo was on staff at the Young Musicians Program in 2019, and will be participating in Walden's Summer of Creativity. Stay tuned for updates on Theo's creative endeavors!
How and when did your relationship with Walden begin, and how do you stay connected now?
In 2012, my mom found out about Walden from one of her friends, a violinist who had heard about it from other performers. I was at another summer camp in roughly the same area of New Hampshire, and when I got back, she pitched Walden to me for the next year to go and compose. At the time, I was very burnt out from traveling with choir and said, "Absolutely not." A year later she pitched it again, so I went in 2014, and after that I always regretted not going a year earlier. I attended the Young Musicians Program (YMP) from 2014 to 2017, then went to the Alumni Reunion in 2018. I went to the Creative Musicians Retreat in 2019, and was on staff at YMP. I just took part in the Online Creative Musicians Experience last week. Since 2014, I've managed to keep a connection with Walden programs each year in some way.
Outside the summers, I stay in touch with the Walden community, with other students who were at YMP when I was. We still post a word of the day sometimes, and other little reminders of the Walden community throughout the year. Since joining the staff, I also keep in touch with faculty and staff members, so I try to stay in touch with all aspects of the Walden community.
Could you describe a favorite Walden memory?
That's a tough one. Monadnock hikes are always a highlight of the summer for me. Getting to stand at the top and look over everything-especially if it's a nice day-is a really great thing. The dances are great as well, so Saturdays in general are always fun. The second to last and last Saturdays in particular, when you have so many different events, are great. That last Saturday, when there's a swim trip, a dance, an open mic, and everything going on, is amazing, but of course bittersweet because it's the last full day.
Another memory is from 2016, when ICE did a residency at Walden, and some of us got to write pieces for them in advance. That was a great opportunity. But it's hard to pin down one particular memory.
How are music and creativity part of your life now?
They are still a very large part of my life. I just finished my junior year at Princeton. I'm studying music composition and computer science, so creative activity and generative work is most of what I do. Walden has been really good at helping me think outside the box, which I notice at school as well. I'm very fortunate that when I hear different types of music, I'm not thinking about it in only one conventional way. Walden teaches you from day one that music is sound organized in time, and teaches you to make different connections. There are lots of things you wouldn't conventionally learn that Walden pushes you to think about. Especially now, with lots of time sitting at home, I've found myself surprisingly motivated to compose a lot, so that's still a huge part of my life, and I plan for it to continue to be that way.
What is a non-musical hobby you love?
I've always loved reading. I'd like to do a Great Books program at some point. Particularly before quarantine I was trying to read a bunch of classic books. I just finished Moby Dick, and I'm reading Dubliners now, waiting for some other books to arrive. Last summer at Walden I was working on Paradise Lost in the few moments of spare time I had during the work day.
I also like to play video games, especially strategy games. I've been playing more Dungeons and Dragons during quarantine, because it forces you to be social with friends. I've been doing a little bit of cooking, and a tiny bit of baking, but reading is probably the biggest non-musical activity right now.
You're taking part in the Create-a-Thon, and you're also a donor–why do you give to Walden?
I give to Walden because it's a way of giving back. The Walden community has been a really important part of my life and my growth as a person, as well as a musician. I want to make sure that opportunity and that community is still there for younger people–and older people–who want to be part of that community. Walden was one of the most important things for me growing up, and I want to make sure that sticks around.
What is your hope or dream for Walden's future?
I hope that we can all be back in Dublin again in the future. That might sound small, but this is such a challenging time for arts institutions. OCME was great for seeing that the community is still there, even if we're not in Dublin, and it was great to have that time of being together, but I hope we're able to gather in Dublin again in coming summers. I'm glad to see the Walden community is holding together, despite everything going on in the world, but I miss Walden, even though I had that online connection. I miss the in-person experience, but I'm also just very grateful to the leadership team and everyone keeping things going. I'm grateful Walden has been such a large part of my life.
Community News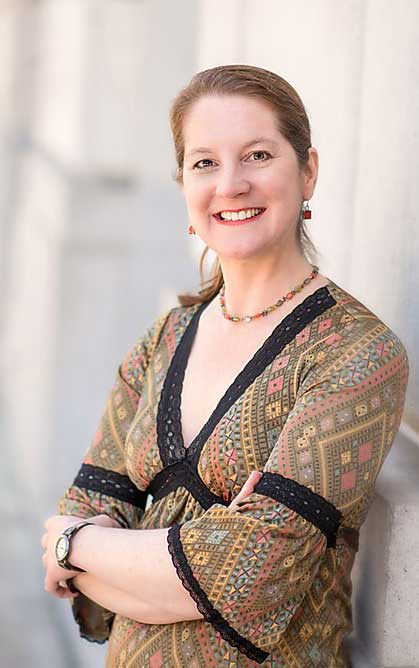 Lisa Bielawa Broadcast from Home collaboration with Walden
Lisa Bielawa's Broadcast from Home is a new large scale work response to the coronavirus crisis, featuring contributions from the public. The work is premiered by weekly chapters. Chapter 11: "Throw a Prayer" was a special collaboration with Walden's Online Creative Musicians Experience (OCME), featuring faculty, guest artists, and participants. "Throw a Prayer" premiered on Thursday, June 18, and you can listen to it here. Lisa Bielawa was the 2020 OCME Composer-in-Residence.
Ethan Borshansky live radio broadcast in Portland

On June 10, Ethan Borshansky was featured on Electric Drizzle, an FM radio show in Portland, Oregon. Ethan did a live broadcast of, in his words, "very strange, possibly obnoxious all-original electronic music." Listeners could tune in by radio in Portland, or watch the livestream online. Ethan is an alumnus of the Young Musicians Program (YMP) and the Creative Musicians Retreat (CMR), and a past YMP staff member.
Erin Cameron joins Arkansas State University faculty
Erin Cameron will be joining the Arkansas State University Department of Music Faculty as their new clarinet professor. Erin enjoys a diverse career as a clarinetist, educator, and composer. She has served as the Clarinet Teaching Fellow at the University of North Texas and maintains an active clarinet studio in the Dallas-Fort Worth area. She holds degrees from Northwestern University and Bowling Green State University and will complete her doctoral degree at the University of North Texas in fall 2020. Erin is a Young Musicians Program faculty member.
Alex Christie and Leah Reid

featured on SEAMUS vol. 29 
Alex Christie and Leah Reid both have pieces featured on Music from SEAMUS vol. 29, released on June 26, 2020. SEAMUS (Society for Electro-Acoustic Music in the United States) releases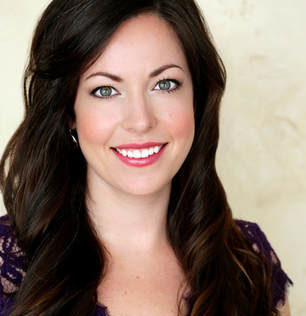 its newest recording in an ongoing series featuring works by the organization's member composers, under the curation of SEAMUS Director of Recordings, Scott L. Miller. EAM2020 also contains works by Elainie Lillios, Ioannis Andriotis, Elliot Lupp, Chris Lortie, Nicole L. Carroll, Panayiotis Kokoras, Per Bloland, and Nathaniel Haering. Both Alex and Leah are Walden alumni, and Alex is a faculty member and Director of Electronic Music.
World premieres with Del Sol String Quartet
Del Sol String Quartet is back in action, physically distanced, with a performance at 9 pm Eastern, 6 pm Pacific, , on June 27 (Today!). The concert will take place over Zoom, and is a collaboration with the Gabriela Lena Frank Creative Academy of Music. Del Sol will premiere six pieces by the Composer Fellows: fellows Shane Cook, Clifton Ingram, Andrew Rodriguez, Rajna Swaminathan, Patricia Wallinga, and Kerwin Young. Del Sol is a past visiting artist at Walden, as is Rajna Swaminathan.
Alice Faye Kincade

graduates from UCLA
Congratulations to Alice Faye Kincade, who recently graduated from UCLA! She completed with a bachelors in Gender Studies. Alice is a YMP alumna.
Yuri Lee wins Morton Gould Young Composer Award
2019 YMP student Yuri Lee is one of the recipients of the 2020 ASCAP Foundation Morton Gould Young Composer Awards, which encourage talented young creators of concert music ranging in age from 12 to 30. 2019 YMP student Julian Ossa received an honorable mention, as did Michael Kropf, faculty member and CMR alumnus.
Mackenzie Melemed American Pianists Awards finalist

Walden alumnus Mackenzie Melemed is one of five finalists for the American Pianists Awards. Each of the finalists has been awarded a cash prize, and each pianist will travel separately to Indianapolis over a period of weeks in Spring of 2021 for solo recitals to be livestreamed worldwide, with no in-person audience. The competition will culminate on June 25-27, 2021, with solo, chamber music with the Dover Quartet, and concerto performances. The winner will receive the American Pianists Association Christel DeHaan Classical Fellowship.
Nnenna Ogwo online Juneteenth celebration
In the 5th year of her annual Juneteenth celebration at Joe's Pug, pianist Nnenna Ogwo performed with her collaborators, Sterling Strings and special guests soprano Erika Banks and Amos Gabia on drums. Juneteenth is the oldest known celebration commemorating the end of slavery in America, dating back to June 19, 1865, in Galveston, Texas. In light of the pandemic, the event shifted online. The livestream celebration was free and open to the public. Nnenna is a Walden alumna, as well as a past board member, faculty member, and visiting artist.
Michael Poll online concert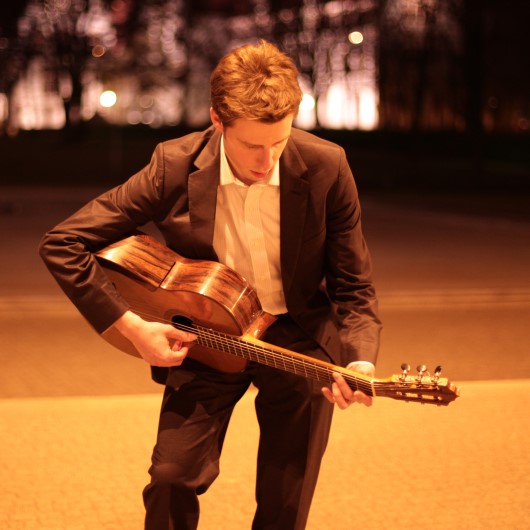 On Friday, June 26, Michael Poll took part in a free online event organized by the Association of Marshall Scholars that was a collaboration with composer Elizabeth Ogonek, flautist Emi Ferguson, pianist Nico Namoradze, and architect Juan Joffre. The program included a wide array of music, from American Traditional Singing to Avant Garde solo piano and a lot in between. Michael is a past visiting artist at Walden.
Ben Richardson named to Olympic Training Team
USA Curling is excited to announce the addition of the U-25 National Team Program. The program has been created as an opportunity for the USOPC and USA Curling to continue developing young competitive athletes as they age out of the junior ranks. This program is designed to ensure that young athletes have the tools necessary to continue to develop into world class players while USA Curling remains competitive on the world stage. CMR alumnus Ben Richardson has been named to the men's team, alongside Luc Violette, Chase Sinnett, and Jon Harstad.
Alan Shewmon moves to Maine
Alan Shewmon has moved from California to Maine with his wife Elisabeth and their daughter Sophia, who will be starting 9th grade in Boston in the fall. Alan spent six summers at the Junior Conservatory Camp, Walden's predecessor program.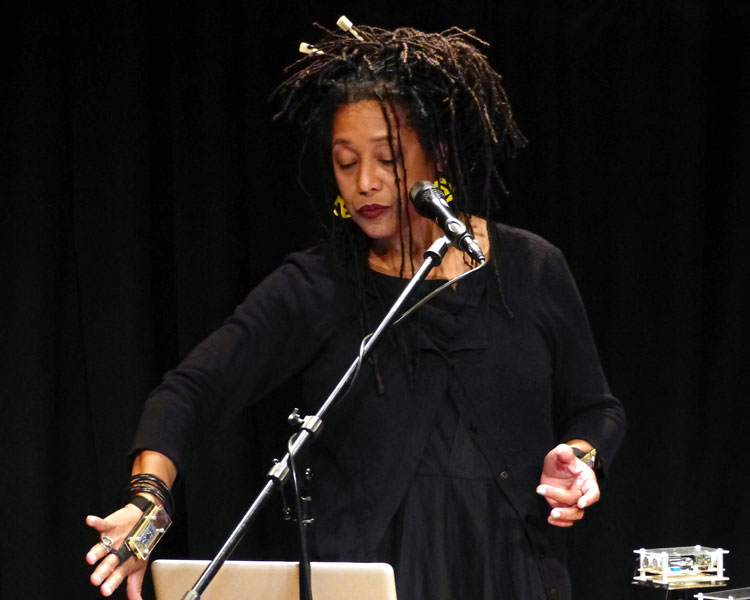 Pamela Z live online June 23 and 27
Pamela Z performed a live online solo concert on Tuesday, June 23, and will perform another on Saturday, June 27. On June 23, Pamela Z was featured on the Gray Sound Sessions, Vol. 7, presented by the Gray Center for Arts and Inquiry. Nomi Epstein was also featured, as both composer/performers gave a half-hour solo performance. You can watch the concert on YouTube here. On June 27, Experimental Sound Studio presents The Quarantine Concerts: Vox Effusis curated by Lou Mallozzi (vol 2), featuring Pamela Z. You can watch the livestream here starting at 2 pm Central time. Pamela Z is a past visiting artist at Walden.
In Memoriam
Frank Wallace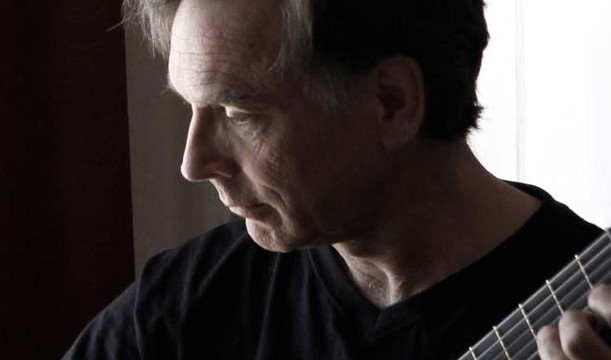 Frank Wallace passed away on June 2. Frank and his wife Nancy Knowles have been longtime Walden friends and supporters in the Monadnock region, and frequent concert attendees. Frank and Nancy also performed as Duo LiveOak, sharing the great song repertoire from the middle ages to contemporary, accompanied by the guitar and its ancestors. Frank wrote about his journey with cancer on his website, where you can also find his music. We send our condolences to Frank's family and many friends.
We want to hear from you!
What's been going on? If you have a recent or upcoming premiere, publication, award, new job or program, or a celebratory life event, please share the news. Email your news to alumni@waldenschool.org.
Stay in Touch
You can like The Walden School page on Facebook and join The Walden School private group to hear about events and opportunities throughout the year, including upcoming regional alumni Composers Forums and Holiday Parties. You can also find us on Instagram, Twitter, and at waldenschool.org.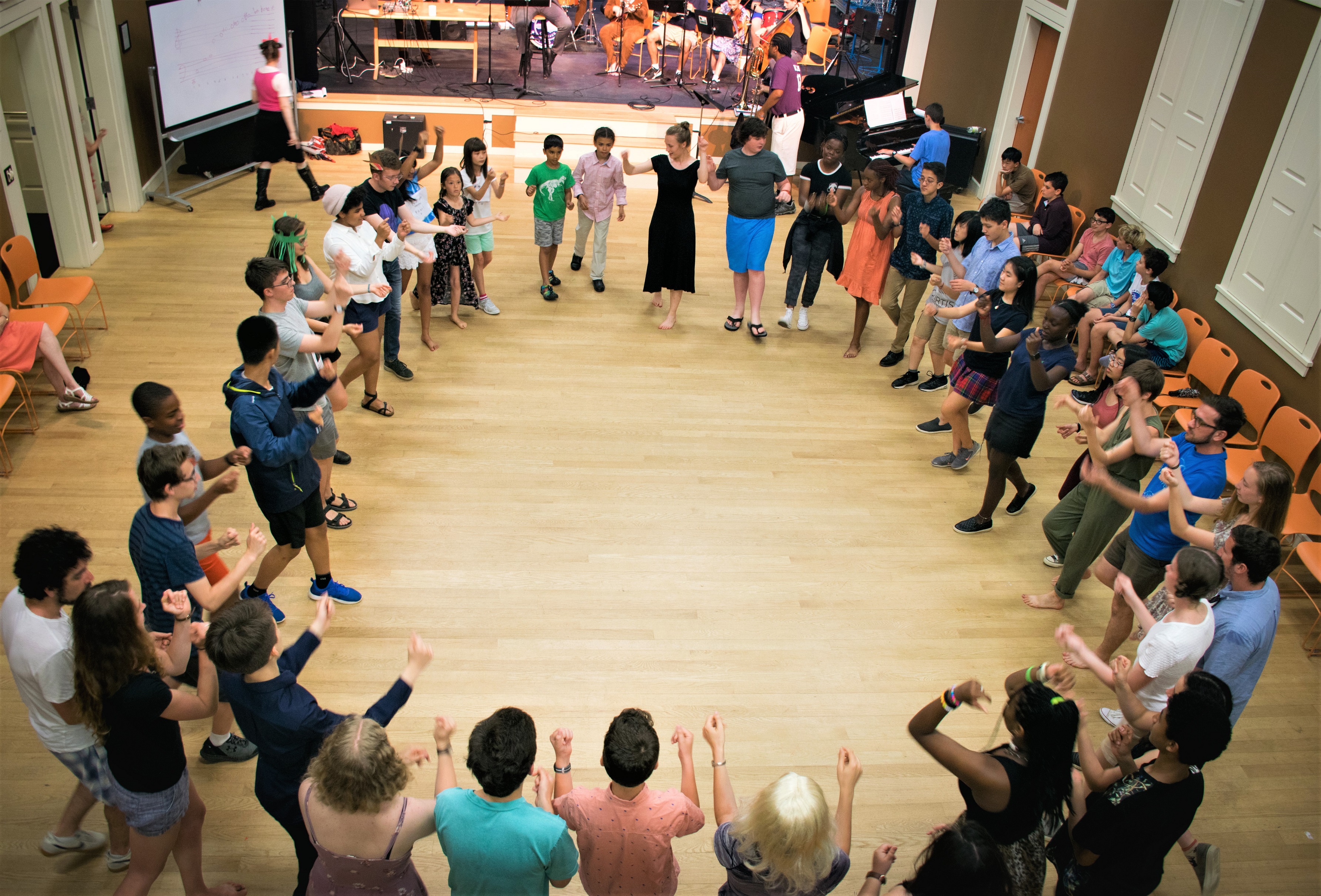 [/vc_column_text][/vc_column][/vc_row]