Message from Seth Brenzel, Executive Director
Dear Walden friend,
Summer is here! The start of our programs is just around the corner, with our Creative Musicians Retreat (CMR) beginning on June 10th in Wolfeboro, New Hampshire, followed by our Young Musicians Program (YMP), which starts on June 24 in Dublin, New Hampshire. I can't wait to hear the amazing sounds our students and participants will create at Walden this summer!
I am also incredibly excited to invite you to join us at our 50th-anniversary Walden/JCC Alumni Reunion in Dublin, New Hampshire, over the weekend of August 4 to 6. Registration is open on our website, along with a schedule of activities and more information about this very special celebration. Early-bird discounts are available, so sign up today!
There are just a few spots left in our 2023 Young Musicians Program (YMP) and Creative Musicians Retreat (CMR). Applications are being considered on a rolling basis, so apply now and spread the word to any creative musicians who may be interested in learning more about Walden! Read on for more information.
I wish you a fun-filled and relaxing summer, and I hope to connect with you at a Walden program or reunion soon!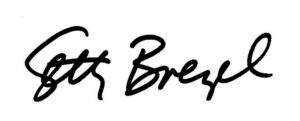 Seth Brenzel
Executive Director
415-587-8157
Alumni Reunion: August 4-6
Please join us for a milestone reunion celebrating The Walden School's 50th anniversary and 70 years since the founding of the Junior Conservatory Camp (JCC), Walden's predecessor program.
Registration is now open on our website! There is a two-step process for signing up:
Fill out a brief form to let us know you're interested in attending—no commitment required.
You will then receive a link to complete your registration and pay online. Early-bird discounts are available: sign up by June 24 (the start of camp!) to receive a $100 discount on your registration!
Visit our reunion webpage to learn more about this wonderful opportunity to experience a bit of the Walden/JCC magic once again. The reunion is open to all alumni of our programs, which includes former students, faculty, staff, board members, and visiting artists. Spouses, children, and guests are welcome, too! Enjoy a weekend filled with music workshops, choral singing, concerts, hiking, swimming, festive meals, and more.
Fundraising Events
A recap of Walden's May celebrations
Last month, Walden hosted two spectacular fundraisers in New York and Washington, DC. Between the two events, more than 125 people gathered to celebrate Walden's 50th anniversary and to support our student scholarships and world-class artist residencies. We are so grateful to our host committees and all our event donors, who collectively contributed $23,640, bringing Walden's 2023 summer that much closer. Thank you, thank you, thank you!
If you would like to make a contribution, it's not too late! You are welcome to donate online or send a check to The Walden School at 7 Joost Avenue, Suite 204, San Francisco, CA 94131.
On May 7 in New York, we gathered at the beautiful Salmagundi Club in Greenwich Village. Acclaimed jazz pianist Cyrus Chestnut gave a riveting improvised performance and shared inspiring remarks about the creative process. Cyrus Chestnut is a Walden School alumnus, and we were honored to have his artistry at this special Walden celebration.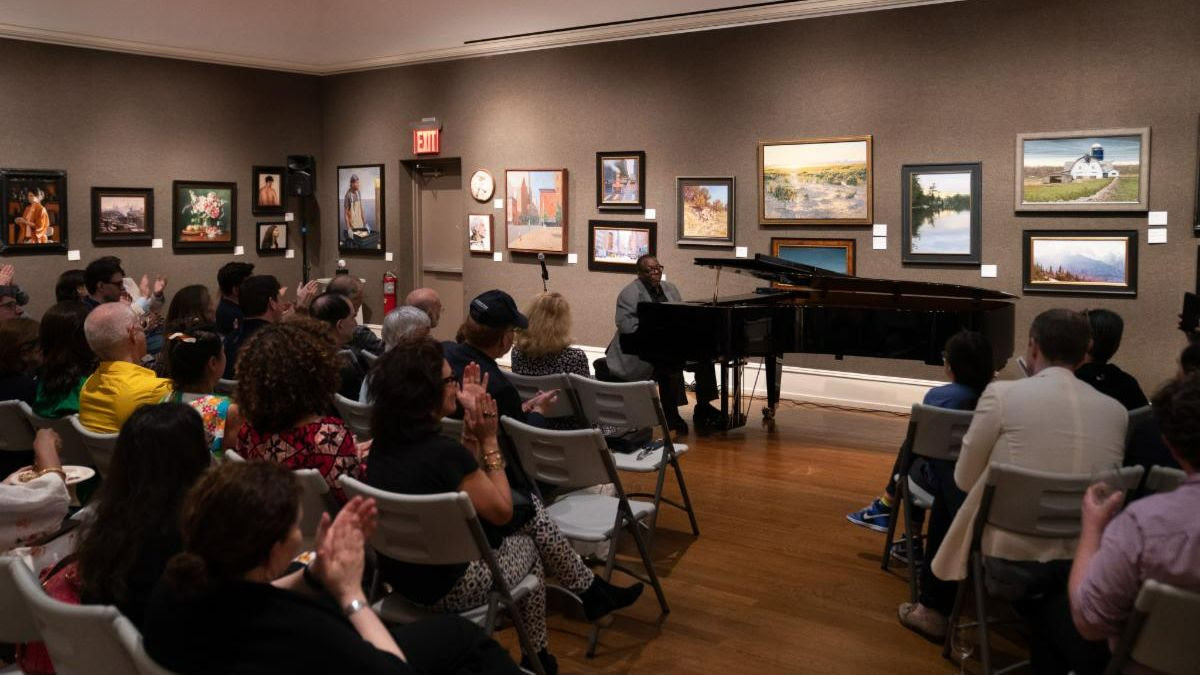 Cyrus Chestnut performs at the Salmagundi Club (photo courtesy Meade Bernard)

Left: Cyrus Chestnut with fellow Walden alum Patricia Hurley Scotti (photo courtesy Patricia Hurley Scotti); Right: Guests enjoy a feasting table from Edenopolis Events
On May 13 in Washington, DC, we were hosted at the historic DACOR Bacon House just steps from the White House. Pianist Pedja Mužijević, a former Walden faculty member, performed a richly varied selection of works—ranging from Haydn, Schumann, and Chopin to Morton Feldman and George Crumb—on a historic Steinway that was selected by Arthur Rubinstein. Between pieces, he reminisced about his time at Walden, where he was impressed with how the School's unique curriculum brought out creativity in its students.

Pedja Mužijević after his performance

Left: Mark Ohmacht, Pedja Mužijević, Irene Jacoby, and Walden Board Chair Peter Colohan; Right: Walden Executive Director Seth Brenzel with YMP alumnus Jed Friedman
Walden is Hiring!
Join our team
Walden is hiring. We are seeking new teammates to join our creative community, and we hope that you might help spread the word to your friends and colleagues.
We are currently seeking an Administrative Manager (full-time, year-round position in our San Francisco office).
Visit our job postings page to learn more! All positions are open until filled.
Summer 2023 Programs
Apply to Walden today!
There are still a few spots available in our 2023 summer programs. We are accepting applications on a rolling basis until the spots are filled:
Creative Musicians Retreat: June 10 – June 18, 2023, at Brewster Academy, Wolfeboro, New Hampshire (for musicians ages 18–98)
Young Musicians Program: June 24 – July 30, 2023, at Dublin School, Dublin, New Hampshire (for pre-college musicians, ages 9–18)
Application materials for both programs are available on our website.
Community News
Liam Cummins and Charlie Zhong win ASCAP Foundation Morton Gould Awards
Congratulations to Walden alumni Liam Cummins and Charlie Zhong, who were selected as winners of 2023 ASCAP Foundation Morton Gould Young Composer Awards! These awards grant cash prizes to concert music composers up to 30 years of age whose works are selected through a juried national competition. Among the judges was Lisa Bielawa, a past Composer-in-Residence at Walden's Creative Musicians Retreat (CMR).
Liam Cummins is an alumnus of Walden's Online Young Musicians Experience (OYME), and his winning composition was Essay for orchestra. Charlie Zhong has attended Walden's Young Musicians Program (YMP), and he was awarded for his composition Like a Single Star in the Night Sky for orchestra. Charlie also recently received honorable mention in the 2023 BMI Composer Awards, which recognize superior ability in young composers. Congratulations to both of these extraordinary young artists!
Teddy Poll appointed Resident Conductor at Houston Grand Opera
Conductor and composer Teddy Poll, a YMP alumnus, will join the Houston Grand Opera as Resident Conductor during the 2023/4 season, making his debut in performances of Madama Butterfly. In previous seasons, he has appeared as a guest artist at the Juilliard School, as well as in performances and workshops with Opera Philadelphia, the Glimmerglass Festival, Bare Opera, and the Tanglewood Festival of Contemporary Music. Teddy was a Rita E. Hauser Conducting Fellow at the Curtis Institute of Music, where he studied with Yannick Nézet-Séguin.
Caroline Mallonee releases String Tunes album 
Caroline Mallonee has released a CD recording of her series of works entitled String Tunes, performed by the Buffalo Chamber Players. A YMP alumna and longtime faculty member, Carrie now serves as the program director for Walden's Creative Musicians Retreat (CMR). The pieces on String Tunes are for string instruments in unusual tunings. Many of them bear the names of the places where they were composed, including Walden-related sites such as Dublin and Lehmann. The Butterfly Effect was commissioned by Walden for the Spektral Quartet as part of the School's Faculty Commissioning Project. Congratulations are also due to Carrie for receiving a Distinguished Alumni Award from her high school alma mater, the Friends School of Baltimore.
Sam Pluta awarded Catalyst Award from Johns Hopkins
Longtime Walden faculty member Sam Pluta has won a Catalyst Award from Johns Hopkins University, where he is Associate Professor in Computer Music at the Peabody Institute. The Catalyst Awards honor early-career faculty members at Hopkins with a $75,000 grant to support promising research and creative endeavors. Pluta's work will focus on the creation of a new set of AI-driven software instruments. Congratulations, Sam!
Claire Chase profiled in the New York Times
Flutist Claire Chase, founder of the International Contemporary Ensemble and a frequent visiting artist at Walden, was the subject of a New York Times profile under the headline "Claire Chase is Changing How People Think of the Flute." The article referred to Chase as "one of the most enterprising and imaginative musicians in her field," and it highlighted her multiyear "Density 36" commissioning project, which is being celebrated with upcoming concerts and a box set of recordings. The article included quotes from George Lewis and Marcos Balter, both of whom have been Composer-in-Residence at both of Walden's programs.
Amelia Lukas collaborates on SoundsTruck NW concert series
Former Walden staff member and board member Amelia Lukas has co-curated a new outdoor concert series in Portland, Oregon. The concert series, which was profiled in the Oregonian, will be presented by SoundsTruck NW, a mobile performance venue in a custom-built trailer. The site-specific concerts will take place in different locations around Portland, including one that will feature Lukas performing on flute. Lukas is the founder and principal of Aligned Artistry, a public relations consulting firm specializing in arts representation in the Pacific Northwest region.
Joel St. Julien partners with Third Coast Percussion
CMR alumnus and YMP parent Joel St. Julien has been selected as a Currents Creative Partner by Third Coast Percussion for their 2023/4 season. St. Julien is a Haitian-American composer, musician, songwriter, and sound artist based in San Francisco. He has written music for documentaries, films, podcasts, and dance. The Currents Creative Partnership is an opportunity offered by Third Coast Percussion to collaborate with innovative music creators who are at the beginning of their careers, have less experience writing music for percussion, or are looking to expand their creative work in new directions. Congratulations, Joel!
Nate May collaborates with All-Abilities Music Creation Project
Former YMP faculty member Nate May has participated in a unique collaboration sponsored by Legacy Arts International. The All-Abilities Music Creation Project was designed for gifted music students whose educational needs are not being met due to factors which could include a disability, lack of representation in the field, or other unmet needs. The project pairs world-class composers with music students to create new musical compositions that will emphasize their unique strengths, interests and/or cultural heritage. Nate was paired with a 13-year old pianist named Adam, for whom he composed The Hearer, which the young student will perform on June 4. Nate said he wanted to write a piece that captured Adam's sunny disposition, love of jazz, and interest in the Marvel super hero movies.
We want to hear from you!