Message from Seth Brenzel, Executive Director
Dear Walden friend,
Spring is here, and I hope this newsletter finds you well. Our next Walden Online Workshop (WOW) is TONIGHT, March 31, at 7:30pm Eastern. You still have time to register, so check the Community Events section to learn more about this exciting workshop led by guitarist Dan Lippel, as well as other upcoming WOW.
We are accepting applications for the Young Musicians Program (YMP) and Creative Musicians Retreat (CMR), and our final Application Deadline is May 1. I will also be leading two online Information Sessions about YMP on April 8 and April 22, so check the 2021 Summer Programs section to learn more and sign up.
We will have our Alumni Composers Forum on April 18 at 4pm Eastern, featuring Yarn/Wire performing works by Walden alumni. Stay tuned for more information, and I hope you'll join us online April 18.
Be sure to check out the In the Spotlight section to hear from Walden alumna Amirah Stewart. You can also check the Community News section to read about some of the happenings in the lives and careers of fellow Walden community members.
I hope you enjoy this March edition of InterNetzo, and I hope to see you at one or more of our upcoming events!
Sincerely,
Seth
Community Events
WOW! Walden Online Workshops!
More Walden Online Workshops (WOW) are on the horizon! We are excited to continue sharing this FREE series of lectures, demonstrations, classes, and presentations on a variety of musical topics presented over video call by The Walden School's teaching faculty, artists, and special guests.
Alumni of CMR, YMP, OYME, OCME, TTI, and JCC, parents, donors, faculty, staff, and artists are especially encouraged to attend WOW presentations. Members of the general public are also welcome to join.
TONIGHT: Exploring Microtonality in Guitar Repertoire

Wednesday, March 31, 7:30pm Eastern
Led by Dan Lippel
Dan Lippel, guitarist and 2019 visiting artist at The Walden School's Young Musicians Program, presents an exploration of alternate tunings and fretting systems in guitar repertoire as a window into microtonality, well temperaments, and different divisions of the octave. Dan will demonstrate different tunings and temperaments on standard guitars as well as guitars with fretting systems in different equal divisions of the octave and well temperaments.
This workshop is free and open to all! Register here.
Other Upcoming Workshops:
Wow Presentation with Marcos Balter
Wednesday, May 5, 7:30pm Eastern
Developing a Personal Language Through Improvisation
Led by Dana Jessen
Thursday, May 13, 7:30pm Eastern
Chromaticism in Renaissance Music
Led by Sarah Riskind
Thursday, June 3, 7:30pm Eastern
Alumni Composers Forum
The Walden School is hosting an online alumni Composers Forum, featuring Yarn/Wire performing works composed by Walden alumni. Each piece will be followed by discussion with the composer.  This online event will be free and open to the public. Stay tuned for details about the composers featured.
Alumni Composers Forum
Featuring Yarn/Wire
Sunday, April 18, 2021
4-6pm Eastern time
Yarn/Wire is a New York-based piano percussion quartet. Noted for their "spellbinding virtuosity" and "restlessly curious" programming (TimeOut NY), the ensemble is admired for the energy and precision it brings to performances of today's most adventurous music. Expanding the world of new music, they create music in partnership with their peers: composers, sound artists, noise musicians and more around the world. The members of Yarn/Wire include a Walden alumna, as well as past artists-in-residence at Walden.
Save the Date!
We will be hosting another Alumni Composers Forum on Sunday, May 23, featuring members of the International Contemporary Ensemble performing works by Walden alumni. Stay tuned for a call for scores!
Alumni of the Young Musicians Program (and OYME), Junior Conservatory Camp, Creative Musicians Retreat (and OCME), and/or Teacher Training Institute are eligible to submit works by April 26.
Concert with Dave Eggar to benefit Walden
The Walden School is hosting an online concert to celebrate and raise funds for Walden's inspiring music programs.
Sunday, May 2, 2021 

4pm Eastern time
Featuring cellist Dave Eggar
Dave Eggar is regarded as one of the finest cellists performing today. Dave has been a visiting artist at The Walden School, was a member of The Walden School Players for two summers, and performs frequently at regional Walden events throughout the United States.
This event will take place via Zoom video call. To join, please register through Eventbrite. Call information and other details will be sent out to attendees before the event. While there is no charge to be part of this event, contributions to support Walden's award-winning programs are encouraged and may be made online at waldenschool.org/donate or by check mailed to The Walden School, 30 Monterey Blvd., Ste. E, San Francisco, CA 94131.
Stay tuned for more information, and please send any questions to donors@waldenschool.org.
In the Spotlight
Amirah Stewart
Amirah Stewart is a violist and saxophonist born and raised in Brooklyn, New York. Amirah is a Walden alumna who spent four summers at the Young Musicians Program. She has also attended Juilliard MAP and Face The Music. She has a Bachelor of the Arts in Music from Hunter College. Throughout her 12 years of playing, she has performed various genres of music including classical, contemporary, r&b, and rap. She has performed at venues such as Carnegie Hall, The Symphony Space, The Queens Museum, WQXR, Alice Tully Hall, and many more around the New York City area. Amirah's true passions are creating, performing, and sharing her music with world.
How and when did you relationship with Walden begin, and what has been your involvement since then?
I had a cousin who went to Walden, and my aunt and I went to pick him up at the end of the summer. I saw the campus, and I was in love with it, and everyone looked like they were really happy to be there and happy to be alive. When I got home, I told my mom it was something I would be interested in, and so the next summer, the summer of 2011, was my first summer.
I haven't been as involved with Walden since being a student, which is sad, but it's challenging to juggle school and work and other things. Now that I've finished school, I hope to be more involved, going to composers forums and other events in New York City. The get-togethers we would have in the winter are some of my favorite winter memories, seeing my Walden friends. We all had different things going on during the year, but we put that time aside to be together, and also see other students, faculty, and staff from outside New York who would come to the gathering.
Could you describe a favorite memory from your time at Walden?
I think the dances are some of my favorite memories. At Walden, you have the opportunity to be who you want to be for five weeks, but particularly the dances are a time to be as weird as you want to be, create your own costumes from tinfoil and whatever else you can find, and everyone embraces that. The staff and faculty perform live, and even though you know how talented they are, you don't often get to see them showcase that the way they do at the dances, and being playful and weird along with us. The songs Do You Love An Apple and the Tennessee Waltz are songs to this day I listen to and get a little emotional, because I miss that time. You dance with close friends, and also with students you haven't necessarily spent a lot of time with and connect with through the dances, and faculty and staff are always there to jump in or to teach you the steps.
How are music and/or creativity part of your life now?
I went to college and studied education, but the program I was in required another major to complement the education major. Many people in the education program pair it with history or sociology or English or math, and I do love those, but I have been doing music since I was a baby, so why not take the chance to extend my knowledge? So I studied music and education in college, and now I teach music to babies and young children, 4 months to 5 years, and that work is so fulfilling. At Walden, I always wondered how the faculty felt teaching us, and it seemed like they found it really fulfilling, so now I get to combine my education degree and my love of music.
In terms of creativity in general, I like doing things with my hands, which is part of why music is such a good outlet. I still play viola and saxophone, and I try my best to keep up with piano. For my job, I've gotten the opportunity to learn the basic of many instruments. Just last week I got a guitar. I feel stagnant if I'm not doing something creative. I also crochet and have been making sweaters and hats over quarantine, and I've started doing punch needle embroidery. For punch needle, you use a hollow needle that you draw yarn through, and then you poke it through monk's cloth, and that leaves a pattern. All of these things keep me going and keep the creative juices flowing.
What is something from the past year you have been excited about?
I graduated from college. Graduation was on a Zoom call, but it was still a graduation. My mom was present for that, even though it was via a separate Zoom call in the living room. I've been excited just to see what the future holds after graduation. Some people graduate with a job alright lined up, others don't, some don't know what they want to do. I was in that uncertain place, especially with COVID, but things have a way of falling into place, and I feel like I'm on the right track now.
Is there a hope or dream for Walden's future you could share?
I had a dream once about Walden being overseas in the mountains of Switzerland, in the summertime. It was gorgeous. We had morning meeting and the birds were chirping and there was water running–it was amazing. Of course, then I woke up to New York City, but it would be amazing if Walden were international. I think when some organizations expand, they lose the heart they started with, but the concept of Walden is so deeply ingrained that it couldn't be lost.
It would be great for people to have access to Walden in more places. Walden became an oasis for me during high school that I needed in the summers. I think so many people need that space, and don't know that there is somewhere they can go. You don't have to be a maestro at Walden–if you enjoy music and you want to be there, the faculty will see that potential and work with you. I love that about Walden, and I think that would be great in more places. So "Walden around the world" is a dream I have.
2021 Summer Programs
YMP Information Sessions
Join us for online, interactive information sessions led by Walden's Executive Director, Seth Brenzel, alongside Young Musicians Program faculty members.
This event is open to prospective students, music teachers, and anyone else who would like to learn more about Walden's award-winning music programs. Walden Information Sessions take place over Zoom video call.
Information to access the call will be shared with registered attendees via e-mail no later than 24 hours before the event.
Thursday, April 8, 2021, 8pm Eastern
Register
Thursday, April 22, 2021, 8pm Eastern
Register
Applications open for summer 2021
Walden is earnestly and actively planning for a return to in-person programming in Dublin, New Hampshire, in 2021, with the understanding that pandemic circumstances may require our programs instead be offered again online next summer. Whether in-person or online, Walden is excited to offer our students, participants, and audiences another summer of transformative, creative music programs and presentations. We hope that you will join us!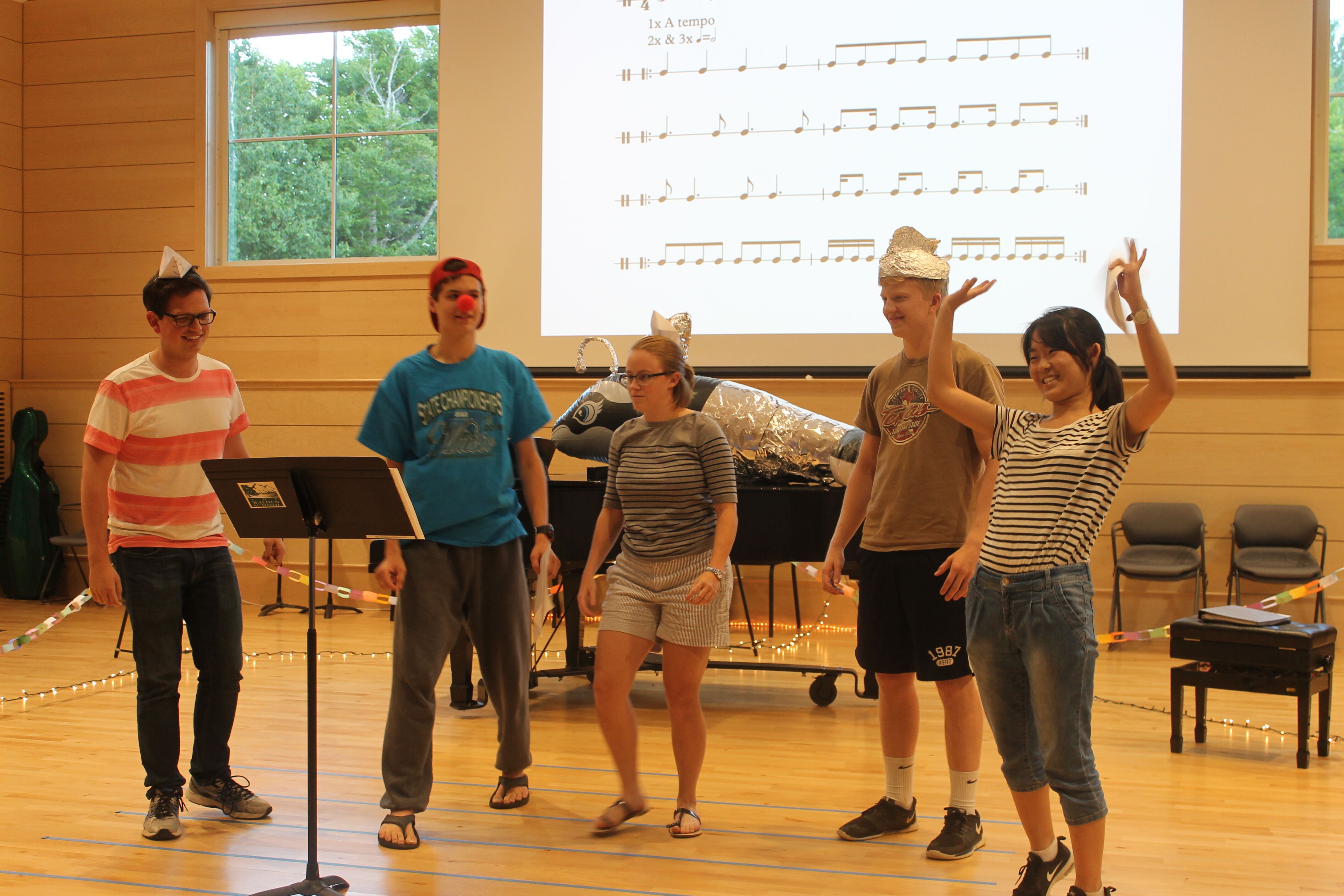 Our 2021 dates* are:
Young Musicians Program (YMP): June 26-August 1 (for musicians ages 9-18; 3-week option for students up through 7th grade June 26-July 18, 2021)
Creative Musicians Retreat (CMR): June 12-20 (for adult musicians, 18+, not otherwise eligible to be students at YMP)
We are accepting applications, and the next deadline is May 1.
To request an application, go to waldenschool.org/apply.
Need-based financial aid in the form of tuition assistance is available. Please let us know if you have any questions or would like any additional information about Summer 2021 by writing to us at applicants@waldenschool.org.
*Dates for online programs, if necessary, will be similar to those for the in-person programming. 
Walden is Hiring!
Join our summer and year-round team
We are hiring for 2021 summer positions in Dublin, New Hampshire, as well as for a year-round administrative position based in San Francisco, California. We are seeking new teammates to join our creative community, and we hope that you might help spread the word about these opportunities to your friends and colleagues.
The positions currently open are:
Director of Development & Alumni Relations (full-time beginning late April 2021; San Francisco)
Electronic Music Faculty Member – Creative Musicians Retreat (June 2021; Dublin, NH)
Faculty Member – Young Musicians Program (June-August, 2021; Dublin, NH)
Staff Member – Young Musicians Program (June-August, 2021; Dublin, NH)
Please direct any questions and inquiries to us at jobs@waldenschool.org. All positions are open until filled.
Community News
New work from Giacomo Baldelli
On March 5, Giacomo Baldelli released a new work on Bandcamp called Music for Bathtubs. The work is an experiment, which Giacomo hopes will help listeners disconnect from devises and social media, and just relax. He cautions that, while the work may pair well with a hot bath, no bathtub is included with the download. Giacomo is a NYC-based guitarist focused on exploring works of the 20th century, while also developing new repertoire for guitar. He is a Walden alumnus and past visiting artist.
Yarn/Wire Preview with Victoria Cheah
New York-based piano percussion quartet Yarn/Wire has released the second installment of Preview, a recurring series that looks inside new collaborations for the upcoming 7th installment of Yarn/Wire/Currents. This installment features members of the quartet chatting with Walden alumna Victoria Cheah about her new work for the quartet, Ocean into Wire, and her process in bringing it to life. Victoria is multi-disciplinary composer interested in boundaries, sustained energy, and social/performance rituals. The members of Yarn/Wire include a Walden alumna, as well as past artists-in-residence at Walden.
Matthew Cummings featured on concert
On March 26, singer-songwriter duo Luna, based in Arlington, Virginia, hosted a livestreamed tribute to singer-songwriter Paul Koors. The concert featured cellist Matthew Cummings performing his arrangement of Paul Koors song, The River, as well as an original composition. He will also be featured on a live outdoor performance of the tribute concert in May. Matthew was a student at the Online Young Musicians Experience in 2020
Kaleidoscope announces Call for Scores finalists 
Kaleidoscope Chamber Orchestra has announced the 172 composers who are finalists in their call for scores. The finalists include Walden alumna, faculty member, and CMR Director Caroline Mallonee or her piece The Butterfly Effect, as well as Walden alumna Leah Reid for her piece Cranberries, past visiting artist Ned McGowan for Cycle Games 1, and past faculty member Michael Gilbertson for The Beautiful & The Good. In addition to being the works advanced to the final round, Kaleidoscope plans to program as many of these works as possible in the coming months and throughout the 2021-22 season. Applicants also had the opportunity to have their music published open-access by the UCLA Library.
Research Award to Jack Langdon in Digital Musics
Jack Langdon received the 2020 Guarini Alumni Research Award to support their work in Digital Musics. The Alumni Fund and the Guarini School of Graduate and Advanced Studies at Dartmouth University awarded funding to support Jack's work toward a Digital Musics master's thesis. Jack's research has focused on "reclaiming the organ as a site of speculation for future collective musical ritual which incorporates experimental approaches to soundmaking, spatial organization, and social facilitation." Jack attended the Creative Musicians Retreat, and you can read a reflection on their research, published on March 2, here.
Presentation by Sky Macklay
On March 17, Sky Macklay gave a presentation entitled "The Drama of Inevitable Unfurling: Process Music as a Metaphor for Biological Processes." Sky, a fellow with the Institute for Ideas & Imagination, describes many of her pieces as "process music," or music governed by rules that audibly transform musical materials in predictable ways. You can watch the presentation on YouTube here. Sky is a composer, oboist, and installation artist and is Assistant Professor of Music at Valparaiso University in Northwest Indiana. She is also a Walden alumna and longtime faculty member.
Mivos Quartet premieres student works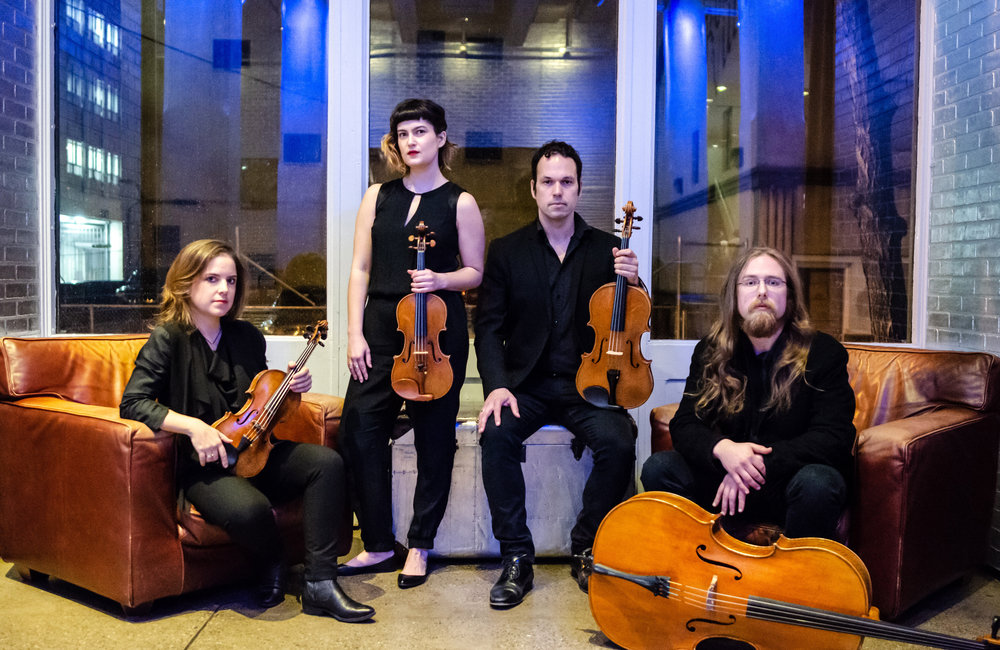 On March 12 and 13, Mivos Quartet gave two concerts of world premiere performances of student compositions from Peabody Institute of The Johns Hopkins University and Boston University. Both concerts were livestreamed and free. The March 12 concert featured world premieres of six student works, and the March 13 concert featured world premieres of 13 student works, and is still available to watch on YouTube here. Mivos Quartet is a frequent artist-in-residence at Walden, most recently at the Online Creative Musicians Experience in 2020.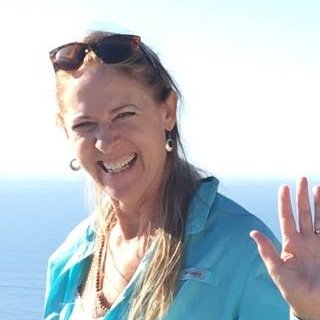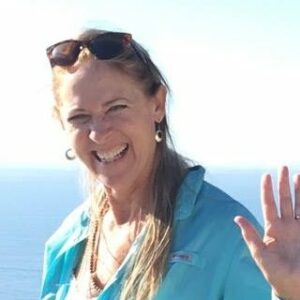 Premiere from Dede Ondishko
On March 19 and March 20, CityMusic Cleveland performed two concerts (one in-person and one livestreamed) entitled New Voices, featuring the world premiere of Dede Ondishko's Cloudshift, a piece commissioned by CityMusic. CityMusic's 2020-21 season, Celebrating Women's Rights to Vote and Create, honors the centennial of the 19th Amendment. You can read more about the concert here, and watch a recording of the concert here. Dede spent four summers as a student at the Young Musicians Program, and has also served on faculty, staff, and the Board of Directors.
Ash Paris-Carter UNCSA featured composer
Ash Paris-Carter is the March featured composer for the University of North Carolina School of the Arts (UNCSA) Composition Studio. As highlighted in the profile, "whether it's traditional art song, avant-garde electronics, folk music or punk rock, Ash is a composer-performer who slides easily among genres, finding what they call the 'wildly energetic, angry, flirtatious, overjoyed and animated' spirit that unites them." You can read the feature here. Ash has spent seven summers as a student at the Young Musicians Program.
We want to hear from you!
What's been going on? If you have a recent or upcoming premiere, publication, award, new job or program, or a celebratory life event, please share the news. Email your news to alumni@waldenschool.org.
Stay in Touch
You can like The Walden School page on Facebook and join The Walden School private group to hear about events and opportunities throughout the year, including upcoming regional alumni Composers Forums and Holiday Parties. You can also find us on Instagram, Twitter, YouTube, bandcamp, and at waldenschool.org.