Message from Seth Brenzel, Executive Director
Greetings!
Summer is just around the corner, with two wonderful Walden programs ahead. We still have just a few spots open in our Young Musicians Program—get started on your application today!
This edition of InterNetzo highlights Walden's upcoming celebration in Washington, DC; our fabulous Summer 2022 faculty, staff, and visiting artists; and our June concerts in New Hampshire (stay tuned for July event announcements in next month's newsletter!), along with plenty of exciting Community News.
Plus, enjoy an interview with Sky Macklay and Sam Pluta, longtime Walden faculty members who have recently started new teaching roles at the Peabody Institute in Baltimore.
I look forward to catching up with you soon—in DC on Sunday or New Hampshire during June and July!
Best wishes,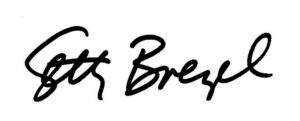 Seth Brenzel
Executive Director
(415) 587-8157
Walden News
Upcoming: Walden in Washington, DC

On May 15, Walden will host its first in-person fundraiser in more than two years! The celebration will feature a performance by world-renowned cellist and frequent Walden visiting artist Dave Eggar, along with special guests Martín Zarzar and Tanner Perry. Join us for an electrifying afternoon of music, delicious bites, and wonderful Walden community.
While there is no charge to attend, gifts to support Walden's award-winning programs may be made online, by check payable to The Walden School (7 Joost Avenue, Suite 204, San Francisco, CA 94131), or at the event.
2022 Summer Programs
YMP is enrolling for this Summer!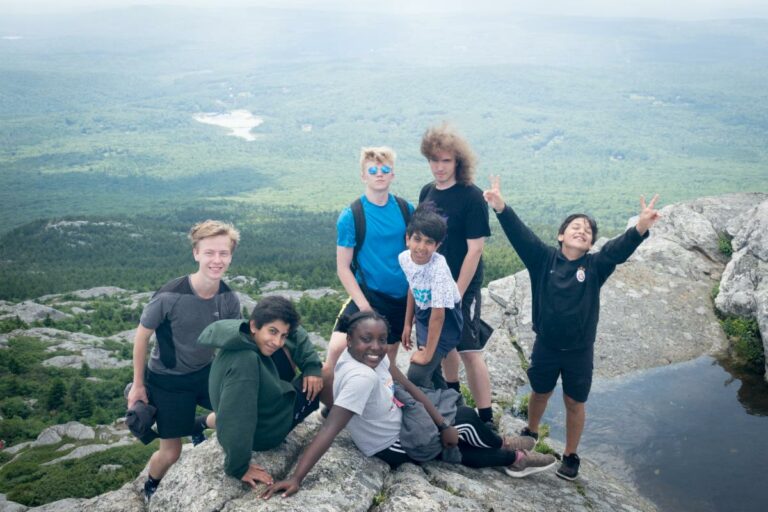 Applications are still open for Walden's Young Musicians Program (ages 9–18). We will continue to review applications as they are submitted. Please tell your friends, family, and colleagues that YMP is currently enrolling, with just a few spots left! Walden's Creative Musicians Retreat (ages 18–89+) is only accepting applications for the waitlist at this time.
Start your application here. Financial aid is available.
2022 Program Dates
Creative Musicians Retreat (CMR)
June 11–19, 2022
on the campus of the Brewster Academy in Wolfeboro, New Hampshire
Young Musicians Program (YMP)
June 25–July 31, 2022
June 25–July 17 (3-week option only available to students 7th grade and younger)
on the campus of the Dublin School in Dublin, New Hampshire
Summer 2022 Faculty, Staff, and Visiting Artists
We have a tremendous team of faculty, staff, and visiting artists gathering this summer for the Creative Musicians Retreat (CMR) and the Young Musicians Program (YMP):
CMR Faculty
Alex Christie, Director of Electronic Music
Renée Favand-See
Caroline Mallonee, Director
Osnat Netzer
Sam Pluta
D. J. Sparr
CMR Staff
Anastasia Baker
Seth Brenzel, Executive Director
Kittie Cooper, Director of Composers Forums
Sammi Stone, Director of Operations
Luke Schroeder
Arté Warren
CMR Visiting Artists
Members of the International Contemporary Ensemble:
Isabel Lepanto Gleicher, flutes
Emmalie Tello, clarinets
Dan Lippel, guitars
Teagan Faran, violin
T.J. Borden, cello
Kyle Flens, percussion
David Friend, piano
Tom Colohan, Choral Conductor
Lei Liang, Composer-in-Residence
YMP Faculty
Alex Christie, Academic Dean and Director of Computer Music
Kittie Cooper, Assistant Academic Dean and Director of Composers Forums
Kari Francis, Choral Director
Terry Greene, II
Rebekah Griffin Greene
Cara Haxo, Academic Dean
Rachel Iba
Lukáš Janata
Michael Kropf, Assistant Academic Dean
Lila Meretzky
Loretta Notareschi
Emi Ostrom
Nate Trier
YMP Staff
Anastasia Baker
Seth Brenzel, Executive Director and Director of YMP
Will Hawkins
Francesca Hellerman
Evan Johnson
Gree Jordan, Nurse
Luke Schroeder
Sammi Stone, Director of Operations
Theo Trevisan
Karissa Ulrich, Nurse
YMP Visiting Artists
Julia Bruskin, cello, and Aaron Wunsch, piano
Aurora Nealand and Friends
The Warp Trio with Julia Henderson, cello
Members of the International Contemporary Ensemble:
Isabel Lepanto Gleicher, flutes
Wendy Richman, viola
Fay Victor, voice
Josh Modney, violin
Ross Karre, percussion
Dan Lippel, guitar
The Walden School Players:
Dana Jessen, bassoon
Laura Cocks, flutes
Erica Dicker, violin
Kyra Sims, French horn and actor
Mabel Kwan, piano
Chris Wild, cello
Amy Beth Kirsten, Composer-in-Residence
June 2022 Concerts
We are thrilled that our series of free summer concerts will once again be open to the public. All events start at 7:30 pm.
Creative Musicians Retreat (CMR)
At Brewster Academy in Wolfeboro, New Hampshire
Saturday, June 11: Opening concert featuring works by Walden faculty and composer-in-residence Lei Liang
Sunday, June 12: Composer presentation by Lei Liang, CMR Composer-in-Residence
Tuesday, Wednesday, and Friday, June 14, 15, 17: CMR Composers Forums
Thursday, June 16: Chamber music performances by CMR students alongside visiting artists
Young Musicians Program (YMP)
At Dublin School in Dublin, New Hampshire
Sunday, June 26: YMP opening concert featuring Julia Bruskin and Aaron Wunsch (cello and piano), co-artistic directors of the Skaneateles Festival
Tuesday, June 28: First YMP Composers Forum, featuring original music by Walden YMP students
Stay tuned for our lineup of July 2022 concerts and events!
Walden Goes to Oberlin
The Walden School Young Musicians Program (YMP) Leadership Team went to Oberlin College and Conservatory last weekend, May 7–8, where they were hosted by Oberlin administrator Mike Straus, friend of Walden and husband to longtime Walden School Player and former Walden faculty member Dana Jessen. The 2022 YMP Leadership Team, comprising Kittie Cooper, Cara Haxo, Sammi Stone, Seth Brenzel, Michael Kropf, and Alex Christie, spent the weekend planning the 2022 curriculum, laying out the summer calendar, and brainstorming about all of the wonderful plans for YMP 2022. Mike and Dana hosted the team at their home for dinner on Saturday night, where we got to connect with Walden alumnus and Oberlin faculty member Eli Stine, along with Oberlin faculty member Peter Swendsen. And on Friday night, May 6, Michael Kropf and Seth Brenzel got to meet up with Walden YMP alumni Evan Tiapula, Cashel Day-Lewis, Arturo Orso, and Sasha Paris-Carter for dinner. Also of note, the Leadership Team stayed together in The Inspiration House, a reportedly-haunted house just blocks from the Oberlin campus. Spooky!!! Many thanks to Mike, Dana, and everyone at Oberlin for making Walden feel so welcome.
In the Spotlight
Sam Pluta and Sky Macklay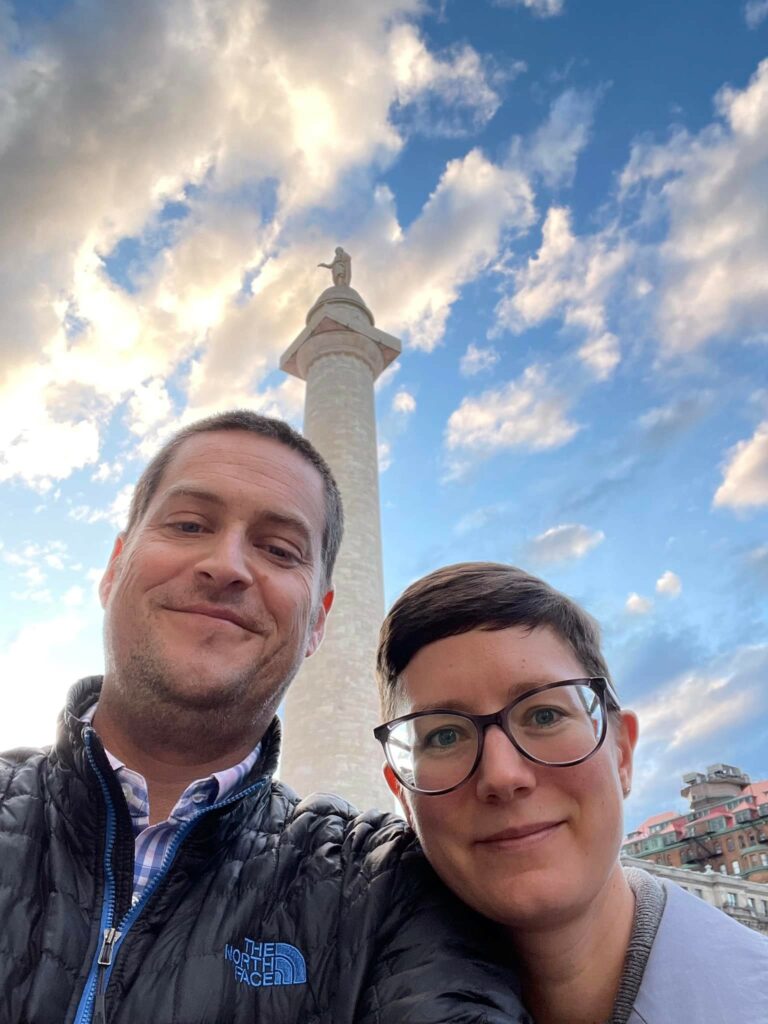 Sam Pluta is a composer, laptop improviser, electronics performer, and sound artist who was on faculty at Walden for 16 summers. Though his work has a wide breadth, his central focus is on using the computer as a performance instrument capable of sharing the stage with groups ranging from new music ensembles to world-class improvisers. Sam is the Technical Director for the Wet Ink Ensemble, a group for which he is a member composer as well as principal electronics performer. He studied composition and electronic music at Columbia University, where he received his DMA in 2012.
Sky Macklay is a composer, oboist, and installation artist who was on faculty at Walden for nine summers. Her music is conceptual yet expressive, exploring extreme contrasts, surreal tonality, audible processes, humor, and the physicality of sound. As a 2021 Guggenheim Fellow, her next project is a chamber music album that will synthesize her work as a composer and her raucous, multiphonic-rich oboe performance practice. She is a founding member of the New York-based Ghost Ensemble. Macklay completed her DMA in composition at Columbia University.
In the last year, Sky and Sam have taken up teaching positions at the Peabody Institute of Johns Hopkins University in Baltimore, continuing a long and deep association between Peabody, The Walden School, and the Junior Conservatory Camp (JCC), Walden's predecessor program. JCC founder Grace Newsom Cushman, along with Walden co-founders Pam Quist, David Hogan, and Lynn Taylor Hebden, each enjoyed a long association with Peabody, and hundreds of Walden and JCC alumni first learned of JCC and Walden while studying music at the Peabody Prep. For many decades, there was a bus that left Peabody early in the morning on the last Saturday of June, filled with eager campers bound for New England to kick off each amazing summer of Walden (and perhaps JCC, too?).
How and when did your relationship with Walden begin, and what has been your involvement since then?
Sam: My relationship with Walden started in 2001 when I was on staff just after finishing college. In 2002, I was hybrid staff and faculty, and then from 2004 to 2016 I was on faculty at YMP. I was also Director of Computer Music at YMP from 2008 to 2016, and Academic Dean for at least 5 years until 2016. I was one of the founding faculty members of the Creative Musicians Retreat (CMR) in 2012, and on faculty at CMR for five years. When I was teaching at the University of Chicago, the quarter system made it impossible for me to do CMR, but now I'll be back teaching at CMR this summer.
Sky: My relationship with Walden began in 2009 when I attended the Teacher Training Institute (TTI), and I absolutely loved it! I applied to be on faculty at Walden's Young Musicians Program (YMP) the next year and got the job, and I was a faculty member at YMP from 2010 to 2018. I have also been on staff and a participant at CMR. I haven't been on faculty for a few years now, but it's my dream to teach at Walden again in the future.
Could you describe a favorite memory from your time at Walden?
Sky: One of my favorite parts of Walden is open mic night. I would host open mic nights a lot, and it was just such a wonderful time for everyone to share their creativity. One open mic night coincided with Christmas in July, and a YMP student named Evan Johnson [a 2022 YMP staff member] was my Secret Santa. For my present he gave me a really beautiful song that he wrote about me and Sam, so Sam and I danced to it at the open mic, but Sam was wearing Santa makeup, and the Santa makeup got all over my face while we were dancing!
Sam: Alex Christie [current YMP and CMR faculty and leadership team] wrote the Mountain Song almost 20 years ago, and the students still sing it whenever they hike Mt. Monadnock. It's amazing to see a student get up to present something and you don't know what it's going to be, and then it's something amazing that becomes part of the fabric of Walden, which will be passed down by generations of students.
Could you share some highlights from composing or performing in the last year?
Sky: I had a string quartet premiered by Kronos Quartet as part of the Bang on a Can Loud Weekend at Mass MoCA. I also made a new harmonica installation called Harmonitrees at Stetson University, and now I've integrated two of the trees into a new piece of chamber music called Harmonifriends with Ghost Ensemble, which was recently premiered at Uptown Underground in New York.
Sam: This weekend the double-bar bandit arrived and put the double bars on my piece for orchestra and electronics, called Seeker, for the Warsaw Autumn International Festival of Contemporary Music in September.
What are your current positions at Peabody?
Sam: I'm an associate Professor of Computer Music. At Peabody, composition and computer music are separate departments, but they're both departments for composition, just with a different focus.
Sky: I'm a Lecturer in Composition. I mostly teach composition, and in the fall I'll also be teaching a class called Composers of the AACM (Association of for the Advancement of Creative Musicians), which I'm really excited about. I'm also the composition coordinator for the low-residency master's program, which is a new format that offers more flexibility for composers who may not be able to relocate for a master's degree. It's an intense summer experience, followed by two semesters of online classes, and then another intense summer experience. My Walden skills are especially helpful in creating an amazing summer festival experience and fostering a musical community in a short period of time.
How has Walden pedagogy informed your university teaching?
Sam: Part of the job in teaching is creating a community, creating situations where students get together to make music and teach each other. There's nothing better than teaching for 16 years at Walden to make you understand how to foster community.
Sky: I take that same attitude from Walden, where composers forums provide a model for respectful dialogue involving composers and performers. I use creative musicianship and "Discover, Drill, Create" all the time in my composition lessons. If a student is stuck, I try to find a piece where we can discover something related to what they're working on and create a drill based on it, which can help students get through creativity blocks and get the notes flowing.
Are there any reflections you could share on the Walden legacy at Peabody?
Sky: At Peabody, we are traversing the same halls as [JCC founder] Grace Cushman and a lot of Walden people including Steve Coxe, Leo Wanenchak, and Pam Quist. I recently came across an old Peabody newsletter that mentions a Walden alumna named Laura Kolker. It says she was a Peabody Prep student who won a BMI award and went to Walden four times, where she studied with Pam Quist, John Yankee, and Paul Nauert.
Sam: Pam Quist was the first person to teach electronic music at Walden, using tape-splicing equipment in the 1970s and '80s. Pam learned that from Jean Eichelberger Ivey, who started electronic music at Peabody more than 50 years ago. So for me to bring my Walden pedagogy back to Peabody in the form of Walden's Computer Musicianship course, which is the basis of all my electronic music teaching, that's a pretty awesome circle!
Sky: For my Composers of the AACM class, I was researching the Schillinger method of composition, because one of the AACM composers, Muhal Richard Abrams, was a Schillinger practitioner. I believe the Schillinger method was an inspiration for some Walden and JCC teachers, including Grace Cushman. Joseph Schillinger was a composer who created a system involving algorithmic ways of generating rhythms and pitches. There's a major Schillinger archive at Peabody, and the librarian who organized it was Ned Quist, who performed at Walden as part of Cross Country and wrote a beloved arrangement of "To My Old Brown Earth."
Community News
Garth Edwin Sunderland adapts Leonard Bernstein's A Quiet Place
Former YMP faculty member Garth Edwin Sunderland's adaptation of Leonard Bernstein's final opera, A Quiet Place, ran from March 7 through 30 in a new production by the Paris Opera. The New York Times described Sunderland's adaptation as "a sweeping rethinking of the piece's dramaturgy and orchestration" that made "a strong case for a work that has long struggled to join the repertory."
Three Walden composers win Guggenheim Fellowships
Three Walden-affiliated composers were among the exceptional artists awarded 2022 fellowships from the John Simon Guggenheim Memorial Foundation: YMP alumna Leah Reid, past CMR and YMP visiting artist and Walden School Player Peter Evans, and past Walden visiting artist Phyllis Chen. The Walden community sends our heartfelt congratulations to these wonderful artists!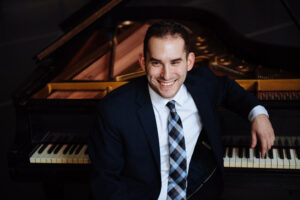 Mackenzie Melemed receives Avery Fisher Career Grant
Pianist Mackenzie Melemed, a YMP alumnus, was awarded an Avery Fisher Career Grant. The grant is given to solo artists or chamber ensembles who exhibit great potential for major careers. Each recipient is awarded $25,000 to be used toward furthering their career. The award was announced in a special program featuring a performance by Mackenzie on March 22, which can be viewed here. Congratulations on this extraordinary achievement!
Freya Waley-Cohen's opera WITCH premiered
The Royal Academy Opera gave the world premiere of YMP alumna Freya Waley-Cohen's first opera, WITCH, from March 23–26, as part of a triple bill with Montiverdi's Lamento d'Arianna and the prologue to Richard Strauss's Ariadne auf Naxos. The performance can be viewed here. An article by Freya about the opera's inspiration was featured in the Guardian.
George Lewis becomes artistic director of ICE
Past YMP and CMR composer-in-residence George Lewis has become the new artistic director of the renowned International Contemporary Ensemble (ICE), a longtime Walden artistic and performing partner ensemble. Described by the New York Times as "long revered among avant-garde jazz fans," he plans to "bring more of a multicultural focus to one of New York's premier new music groups, and to feature a wider variety of artists."
Stacy Garrop's In a House Besieged
YMP alumna and former faculty member Stacy Garrop's In a House Besieged for chorus and organ was premiered at the Cleveland Museum of Art, which commissioned the work. It was performed by organist Scott Dettra and chamber choir The Crossing, conducted by Donald Nally. Nally wrote an article about the piece, which uses texts by Lydia Davis that address the aging process and dementia.
Bob Basset's premiere by Sphere Ensemble
CMR alumnus and Walden Board member Bob Bassett's Lodore, a work for 18 string players, was premiered by Sphere Ensemble in Denver on April 24. In Bob's words, "the moods of the piece recalled the movements, sounds, and shapes of a whitewater rafting trip down the Green River in Dinosaur National Monument." This was Bob's largest-scale work to date.
California Symphony premieres Katie Balch piece
Illuminate, a song cycle for orchestra and three vocalists by YMP faculty member Katie Balch, was premiered on March 26 by the California Symphony, which commissioned the work. Set to texts by various poets including Adrienne Rich, Sappho, and Arthur Rimbaud, Illuminate was described as "brilliant and wonderfully inventive" by the San Francisco Chronicle. Katie is currently on faculty at the Peabody Institute in Baltimore, and she will begin a faculty position at Yale in the fall.
Alex Christie's photosonic composition
Alex Christie, Walden's director of electronic music, was the featured guest composer at Christopher Newport University's Contemporary Music Festival on March 26. Alex gave a concert/presentation of his work, much of which uses light as an integral component together with sound ("photosonic"). Alex was also interviewed by a local television station about his Photosonic Composition class at the University of Virginia.
Ron Nelson featured on Composers Datebook
Junior Conservatory Camp (JCC) faculty member Ron Nelson's Passacaglia for wind ensemble, an homage to J. S. Bach, was featured on Composers Datebook from Minnesota Public Radio on Bach's birthday. The segment can be heard here.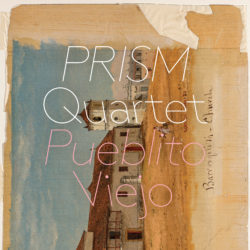 PRISM Quartet releases album
The all-saxophone ensemble PRISM Quartet released a new album, Pueblito Viejo, featuring a collection of Latin American music presented to the ensemble during a tour in Bogotá. PRISM is a past Walden visiting ensemble and collaborates with Walden annually to premiere a commissioned work by a YMP student. The next set of premieres will be of YMP and CMR alumnus Julian Hofstetter's piece on June 9 and 10 in New York City and Philadelphia.
Shawn Crouch's ICU premiered
ICU, a work by Shawn Crouch for vocal ensemble and fixed media, was premiered by Variant 6 on March 31 in Miami. From Shawn: "Brian Turner's moving words show the various facades from which to view the final moments of life in the ICU. Each stanza slightly shifts the perspective of the viewer as we say goodbye to those we love." Shawn Crouch is a YMP alumnus and former YMP and CMR faculty member. A short video in which Shawn talks about the piece can be viewed here.
Kyra Sims featured in Atlantic essay
Walden School Player Kyra Sims—along with her beloved French horn, Otto—was discussed in an essay in the Atlantic entitled "Naming Objects Is the Opposite of Thoughtless Consumption." As the essay explains, Otto "has been there for the grind and the glory of Sims's career: countless practice sessions, the triumphs and rejections of auditions, concerts at Carnegie Hall, even a performance onstage with Lizzo at the Grammys."
Leah Reid's baby
Our heartfelt congratulations to YMP alumna Leah Reid and her husband, James DeMuth, on the birth of their son, Alexander, on March 25.
In Memoriam
Irving Isadore Kaplan
YMP alumnus Steven Jon Kaplan's father, Irving Isadore Kaplan, died at the age of 93. An obituary can be found here. Memorial contributions are being directed to Walden. All of us at Walden send our condolences to Steve and his family.
We want to hear from you!
What's been going on? If you have a recent or upcoming premiere, publication, award, new job or program, or a celebratory life event, please share the news at waldenschool.org/contact.
Stay in Touch
You can like The Walden School page on Facebook and join The Walden School private group to hear about events and opportunities throughout the year. You can also find us on Instagram, Twitter, YouTube, bandcamp, and at waldenschool.org.