Message from Seth Brenzel, Executive Director
Dear friend,
I hope you will enjoy this November edition of InterNetzo. Be sure to read our "In the Spotlight" section to hear some wonderful stories from Matthew Gold, a frequent visiting artist at Walden. You can also learn about the next Walden Online Workshop (WOW) on December 2, led by Carrie Mallonee. You can also check the Community News section to read about some of happenings in the lives and careers of fellow Walden community members.
As we enter the holiday season, I am filled with gratitude for the Walden community. Thank you for your participation, support, and enthusiasm. I send you my very best wishes for a joyous and peaceful holiday season.
Sincerely,
Seth
In the Spotlight
Matthew Gold
Percussionist Matthew Gold is a performer, ensemble director, and educator who appears across the U.S. and internationally presenting concert programs with a focus on new and experimental music. He is a member of the New York-based new music group Talea Ensemble and the Talujon percussion group. Matthew is an Artist in Residence in Percussion and Contemporary Music Performance at Williams College where he directs the Williams Percussion Ensemble and New Music Williams, and is the Artistic Director of the annual I/O Festival of New Music.
How and when did you relationship with Walden begin?
I first became involved with Walden as part of the Young Musicians Program (YMP) in the summer of 2006, and it was completely last-minute. I had heard of the program from musicians I'd worked with, and that July I was performing on a concert in Brooklyn with Meighan Stoops (a member of the Walden School Players). At intermission, she told me that the percussionist in the Players had to cancel due to an illness in the family. She told me the program was the most incredible thing in the world, her favorite thing that she did, and they needed somebody last-minute. She asked if there was any way I could clear my schedule the next week and just come out there in 3 days to fill in. She was certain I wouldn't regret it. I had been playing a Broadway show for 2 years that had just closed that week, and I wanted a change. So I thought, "Yeah, why not? It's summer, I wouldn't mind getting out of New York for a week, and Meighan has said all these great things about it." So I rented a van, packed it up with a million instruments, and drove to New Hampshire. Almost immediately, I was absorbed by everything that Walden was. Meighan was absolutely right, I was so glad I went. So that was my first summer at Walden, and it was a really great experience.
What has your involvement with Walden been since then?
After that first summer, I didn't go back the next couple summers, but starting in 2010, I spent three years as the percussionist in the Walden School Players at YMP. After that, I had a few more years off, then returned in the resident ensemble for the Creative Musicians Retreat (CMR), and I've been doing that for four years now. Being part of both YMP and CMR, I've met many participants, ranging from the youngest students to retirees. It has been particularly interesting to see participants who were at YMP when I was there returning to CMR as college students and beyond. I see their evolution as composers, and also the things that remain about their personalities and styles. Sure, they become more mature and develop their voices as composers and become more self-assured, and yet there are unique aspects of their personalities that remain. I also see people who were students at Walden who are now on the faculty or staff, and I get to think back to when they were teenagers or younger, and I had to lie on my back and bang on the underside of the piano for their piece, or any number of things like that one does at Walden. I like to remember those things and see how they relate to the work they do later.
Could you describe a favorite Walden memory?
I'm sure others remember this piece more clearly than I do, so my telling may be limited, but it's symbolic of how I think about Walden. My last summer in The Walden School Players, there was a student whose name I can't recall, but she was fairly young and her piece was a song, I think, about a whale. The text of the song was mostly backwards, or at least in some sort of code that gradually revealed itself over the course of the performance. The gist of it was, "Underwater, everyone understands what I'm saying, but when I'm not underwater, nobody can understand me." It was very beautiful and very poignant, and as I listened to it, I became aware that's what Walden was to her. When she's there, she can speak this musical language, drawing on what students learn together and understand really deeply. Then when it's over and the students go home, it's like they're out of water. They have this deep connection with each other and they're the only ones who understand this language. I was really moved by that, and that seemed to me the way I felt about Walden. There is something really special about the place, the relationships, and musically how everyone interacts. I think of Walden as an ideal for a musical community and a way of making music. It's something I strive for in my professional life, in my teaching, in every way, to create that sort of possibility, but it's really at Walden that you can have that entirely. So I was deeply moved by that piece, which I think encapsulates the Walden experience.
Over the years I've been involved, I've also met so many professional musicians who come to teach or perform, who have learned so much from Walden and are involved in many parts of the contemporary music world. When I'm out there in the rest of the world, I have chances to think about those connections and how we also have a way of seeing the world that's shaped by Walden, and we can communicate with one another, with a shared understanding of music and how one sees it.
Outside of Walden, how are music and creativity part of your life?
Music is really central to my life year-round. It is what I do professionally, and as much as possible I try to approach my everyday professional life creatively.  I always strive to think about things through a creative lens, to question things, experiment, discover new ways of doing things. Music and creativity are also central to my teaching, both in my teaching at Williams College, as well as in outreach programs and visits to elementary schools. Wherever I am, I try to think creatively about how we approach music. That is especially important in the face of so many restrictions these past 9 months. It has provided a way to go forward, and we've discovered new ways of making music, new ways of listening (which is even more important), and new ways of sharing sound.
Beyond that, music is an important part of my family life. I have two kids, one of whom is seven and the other just turned 11. While they take violin and piano lessons and sing, music as part of our family life is not about training or hopes I might have for them to be professional musicians. I'm pretty confident I'm not pushing them toward that in any way. I do want music to be something they have access to and can be part of their everyday lives-not something they compete in or necessarily have careers in, but something that's part of the everyday texture of life. To that end, I practice with them, sit down at the piano with them, and when they are playing violin, I grab a violin and try to play along. I have never taken a violin lesson, but it's fun to try to teach myself from their lesson books and play along and learn with them. The same goes for the drum set and the marimba and any of the noisemakers I have in my studio-we all experiment and have fun. We may learn a song on one instrument and then try to play it on every other instrument. Sometimes it can be hard to be a professional musician, so to have the opportunity to just have fun with it–with people you want to spend time with–is wonderful. Music as part of family life is just as important to me now as music in my professional life.
What is a non-musical hobby that's part of your life?
I have a feeling this is widespread right now, but I started cooking during the pandemic. It's not that I didn't know how to cook before–I could apply heat to things–but I had never followed a recipe. In a way, I was very creative with my cooking, because I didn't know any techniques and didn't follow a recipe. I would improvise, and mostly it worked out, although there were some disasters. These past few months I've been following recipes, trying to learn new techniques and how ingredients and flavors work, and that's really exciting. Then as I become comfortable with a technique, I can start to depart from recipes and apply what I've learned in new ways. In that way, it's much like music–you learn your instrument, you learn techniques, you learn theory, and at a certain point you start making interpretive decisions and improvising. At a time I have fewer rehearsals and I'm not traveling, it has been really gratifying to make something others enjoy, or even something just for myself. More than anything, I've been spending time with chickpeas, and I'm quite proud of my hummus. I want to share with everyone my recent discovery of aquafaba, the liquid that canned chickpeas are soaked in. It makes the hummus incredibly smooth and creamy, so I could not be more excited about aquafaba.
What is your hope or dream for Walden's future?
It's really simple: that everyone can return. Often in organizations or ensembles, there is constant talk of growth and expanding. Maybe that's the case with Walden, I don't know, but my sense is that Walden is doing really well, and it's just important to get back to Dublin and get everyone back together. I don't think Walden needs to be other than what it is–it does what it does so well.
My other hope, personally, is that I would like to see one or both of my kids attend YMP in the not-too-distant future. I'd like it to be there for them and for them to be part of it. To have that experience, to be part of that community–I think they would connect with it really deeply and they would learn so much. It's just a special experience that is outside of what they can have at home and something they could carry with them. I also want that experience not just for my kids, but really for everyone who would benefit from that community. I hope the opportunity is there for all kids, and for a long time. So that's both my institutional hope and my personal one.
Community Events

Tomorrow, December 1, is Giving Tuesday! Giving Tuesday is a global day of generosity, supporting our communities and the organizations we love. Walden's amazing donor community keeps us thriving–thank you.
On December 1, 7 million dollars in matching funds will be available to those who donate on our Facebook page. The first $7million donated across all of the Facebook pages with active fundraisers will be matched. In order to access that $7million, you might have to wake up very early on December 1!
On #GivingTuesday, we're trying to raise $2,021 to help Walden get to 2021, which cannot happen too soon! Please join us by donating through Walden's Facebook fundraiser or at waldenschool.org/donate. Any amount helps and Facebook does not charge any fees against your donation, so 100% of your contribution goes to support Walden students, artists, faculty, staff, and programs.
WOW! Walden Online Workshops!
On November 15, we had the first of our Walden Online Workshops (WOW), a wonderful introduction to synthesis in VCV Rack, led by Walden alumnus and faculty member Alex Christie. We are excited to continue sharing this series of lectures, demonstrations, classes, and presentations on a variety of musical topics, presented over video call by The Walden School's teaching faculty, artists, and special guests. Alumni of CMR, YMP, OYME, OCME, TTI, and JCC, parents, donors, faculty, staff, and artists are especially encouraged to attend WOW presentations. Members of the general public are also welcome to join.
Metamorphosis

Led by Caroline Mallonee, Director of Walden's Creative Musicians Retreat (CMR)
Wednesday, December 2, 7-9 pm Eastern
How do you imply the impossible? What parallels can be drawn between visual art and music? What inspiration do we find in optical and auditory illusion?
In this 90-minute workshop, we will discover parallels between mind-blowing works by the Dutch artist M. C. Escher and mind-blowing music by György Ligeti, Steve Reich, Charles Ives, Ruth Crawford Seeger, J. S. Bach, and Guillaume Machaut. This will be an interactive presentation; in addition to looking at scores and listening, we will have group discussions and do some creative work. Learn more and register here.
This event is nearly "sold out", so don't delay if you would like to attend. You can always add your name to the waiting list, in case someone who has registered decides not to attend.
For more information and to learn about future workshops, visit waldenschool.org/wow.
Community News
Premiere of Felix Jarrar's new micro-opera
On Halloween, Barn Opera/Social Distance Opera presented the world premiere production of Patience & Pearl, a "micro-opera" by Felix Jarrar. Patience & Pearl is Felix's 7th opera, with a libretto by Bea Goodwin. The work is loosely based on the story of Pearl Curran, a real 20th-century medium who channeled the words and poetry of her supposed ghost Patience Worth. In this updated, contemporary filmed production, Pearl is a blogger that enlists the help of the supernatural to assist with her earthly responsibility. Felix is a CMR alumnus.
Dana Jessen and Eli Stine collaboration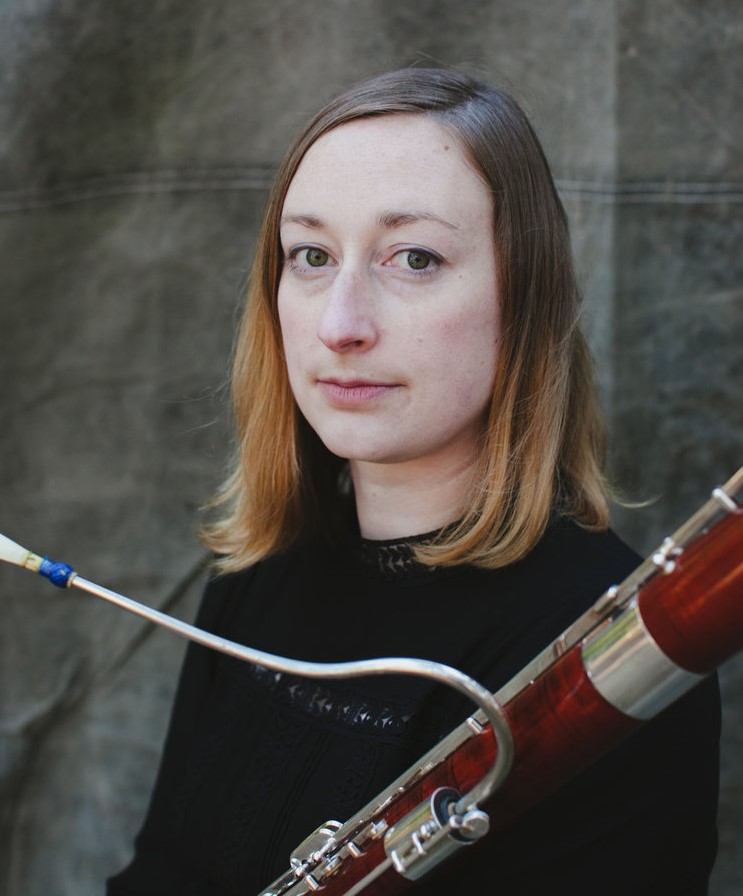 through a fragile traverse, a collaboration between Dana Jessen and Eli Stine was premiered on November 18. through a fragile traverse travels through unexplored terrain with mesmerizing visuals and other-worldly sounds, all largely informed through themes of vulnerability and impermanence. Dana, a past Walden faculty member and frequent visiting artist, composed and performed the music. Eli, a Walden alumnus, created the video. You can watch a short excerpt of the piece here. The online premiere and release was part of Brooklyn's Soup and Sound series, in partnership with Continuum Culture and Arts.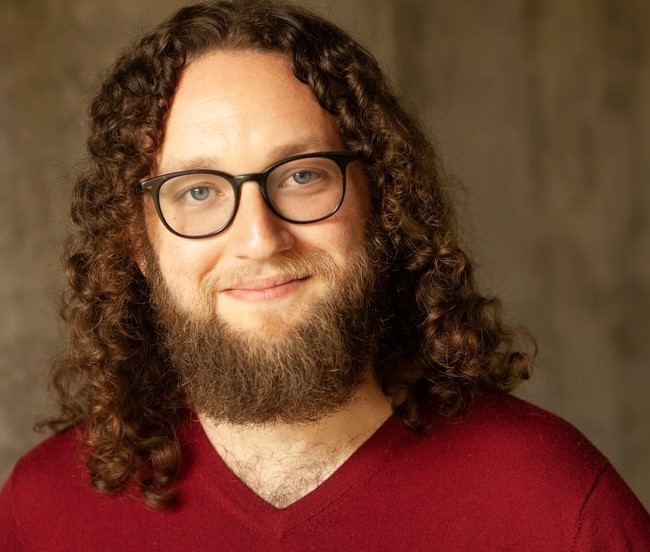 Concert of works by Max Johnson
On November 17, Roulette presented Transformations, a livestreamed concert of works by Max Johnson. The concert featured seven of Max's pieces, including two world premieres: Nine O'Clock When the Streets Were Quiet and Transformations, a piece commissioned by Roulette. The performers included past visiting Walden visiting artists pianist Steven Beck, percussionist Matthew Gold, flutist Laura Cocks, and violinist Lauren Cauley, among others. Max attended the Creative Musicians Retreat. You can watch a video of the premiere of Nine O'Clock When the Streets Were Quiet here.
New release from Scott Lee
Through the Mangrove Tunnels, a work by Scott Lee, was released on November 13. This album-length work is inspired by Scott's experiences growing up exploring the swamps and bayous of Florida, and features the JACK Quartet with pianist Steven Beck and drummer Russell Lacy performing eight genre-straddling movements. Scott is an alumnus of the Creative Musicians Retreat. Steven Beck is a past visiting artist at CMR and YMP, and JACK Quartet includes violinist Austin Wulliman, also a past visiting artist at Walden.
Zola Saadi-Klein named Luna Composition Lab Fellow
Kaufman Music Center has selected the 2020-21 Luna Composition Lab Fellows, and Zola Saadi-Klein is one of the six Fellows. Zola is an alumna of Walden's 2020 Online Young Musicians Experience. Luna Lab addresses the gender gap in the field of classical music by inspiring young self-identifying female, non-binary and gender nonconforming individuals to compose. Zola and the five other composers will be mentored by established composers: Valerie Coleman, Kristin Kuster, Tamar Muskal, Gity Razaz, Ellen Reid, and Alex Temple.
New album by D. J. Sparr
On November 13, a new album by Walden alumnus and faculty member D. J. Sparr was released. The album, Hard Metal Cantüs, is described as "a nod to Frank Zappa and Henry Cowell," features pieces composed by D. J., performed by artists including Del Sol String Quartet, Third Coast Percussion, Lubbock Chamber Orchestra, Kimberly Sparr, and D. J. himself, among others. Del Sol is a past ensemble-in-residence at Walden, and Kimberly Sparr was a 2020 OCME visiting artist.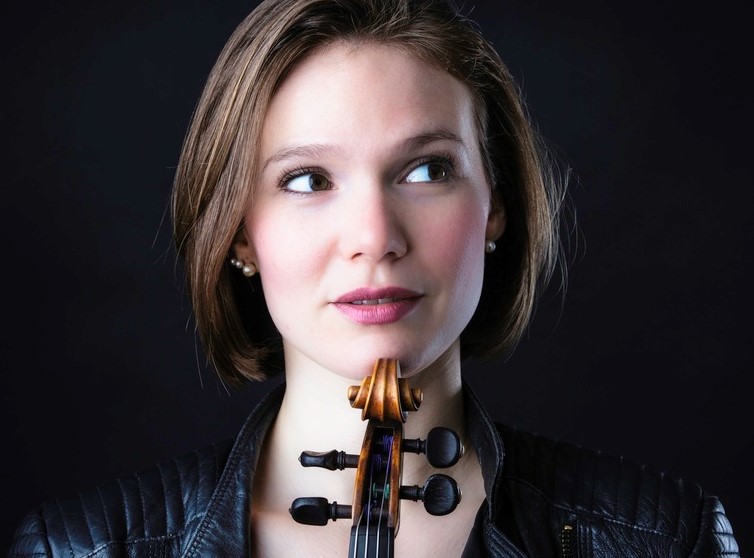 Tamsin Waley-Cohen concert at Wigmore Hall
On November 16, violinist Tamsin Waley-Cohen performed a concert from Wigmore Hall in London with pianist Huw Watkins. The concert featured the world premiere of Huw Watkins' Sonata for Violin and Piano, commissioned by Wigmore Hall and Sir Vernon Ellis. You can watch a recording of this livestreamed event here. Tamsin is a past visiting artist at Walden. This was also Tamsin's last concert for a while, because she is expecting her first child. Congratulations, Tamsin!
Pamela Z online concert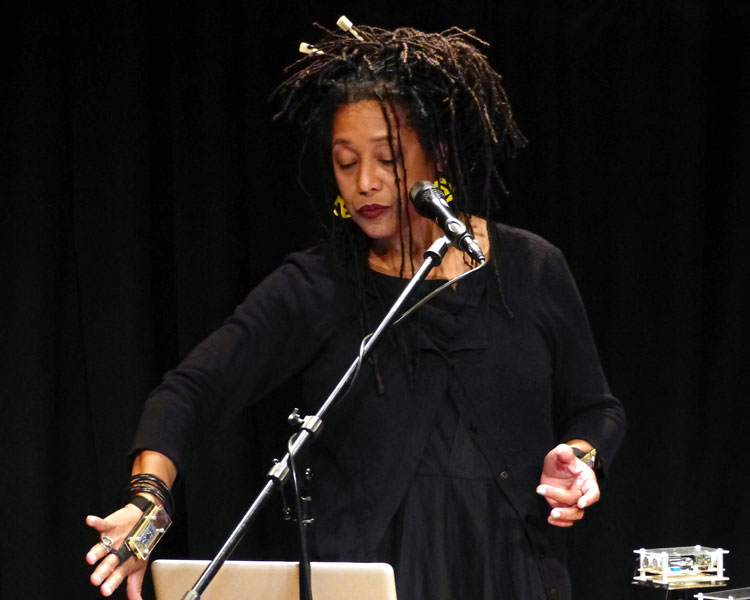 On November 18, Pamela Z performed A Secret Code, a live concert of solo works for voice and electronics, followed by moderated discussion. The concert was presented by Rutgers Mason Gross School of the Arts, and was streamed live via Zoom. Pamela Z is  a composer/performer and media artist making works for voice, electronic processing, samples, gesture activated MIDI controllers, and video. She is also a past visiting artist and Concert Series performer at Walden.
We want to hear from you!
What's been going on? If you have a recent or upcoming premiere, publication, award, new job or program, or a celebratory life event, please share the news. Email your news to alumni@waldenschool.org.
Stay in Touch
You can like The Walden School page on Facebook and join The Walden School private group to hear about events and opportunities throughout the year, including upcoming regional alumni Composers Forums and Holiday Parties. You can also find us on Instagram, Twitter, YouTube, bandcamp, and at waldenschool.org.