Message from Seth Brenzel, Executive Director
Dear friend,
I hope you will enjoy this October edition of InterNetzo. Read our "In the Spotlight" section to hear from Kittie Cooper, Walden faculty member and mastermind of Halloween-in-July, a beloved part of Walden summers over the past several years. You can also learn about the Walden Online Workshops (WOW) series, free educational online programs presented by our outstanding Walden faculty members and visiting artists. Also be sure to check out the Community News section to read about some of happenings in the lives and careers of fellow Walden community members.
Thanks for reading this issue of InterNetzo, participating in Walden, and lending your support and enthusiasm for our favorite summer music program. Happy Halloween!
Sincerely,
Seth
In the Spotlight
Kittie Cooper
Kittie Cooper composer, performer, and educator based in Charlottesville, Virginia. She makes art that incorporates feminism and explores the spectrum between silliness and seriousness. Her work has been called "highly original and wonderfully fun." She is interested in text and graphic scores, improvisation, and DIY electronic instruments. She is also a driving force behind a much-beloved and relatively new Walden tradition, Halloween-in-July.
How did you get connected to Walden, and what has your involvement been since then?
I started working for Walden in 2014 because Eliza Brown, a longtime Walden community member, was my freshman year Music Theory professor. She made an announcement to the class that Walden was hiring, and a friend and I both worked at YMP that summer. So it was all because of Eliza!
At the Online Young Musicians Experience (OYME) this year I was on faculty, and I was Director of Composers Forums. My role at Walden has changed every year. I started out on staff, and I've been slowly morphing through different phases and roles.
Outside of Walden, how are music and/or creativity part of your life?
I feel like creativity and music are part of every area of my life. When I'm not at Walden, I'm composing and building instruments. I perform around Charlottesville solo and with a few groups during the year. With my day job teaching, I feel that gives me a lot of creative energy and drive to make music, rather than taking away from it. I think even when I'm doing things that aren't musical on the surface, I'm approaching them with a creative point of view, and collaborating with people like I would collaborate with other artists. I think those things have just been part of my life for so long that they touch everything that I do.
Could you describe a favorite Walden memory?
I had a really hard time narrowing this down. Can I say every Walden dance? I look forward to them every year. I think it's a really special way to see the community coming together every summer. At the beginning of the summer, there are always kids who love dancing and are immediately outgoing, but by the end of the summer, you see every student finding their place-maybe it's playing in the band, or musical chairs, or maybe they secretly love dancing but felt too uncomfortable at the beginning of the summer. I love the dances.
What is something that surprised you about the online programs this summer?
When I started getting emails in the spring about the leadership team figuring out what Walden 2020 was going to look like, I didn't know what to expect. I have immense faith in the leadership team and faculty and staff to put on great programs, but I also know how difficult it is to do an online program that's not just classes, but is also a festival and a summer camp. I went into it with positive expectations, but I was surprised by how successfully it felt like Walden. OYME felt like summer camp, and for both programs (OYME and the Online Creative Musicians Experience), how much we created a community just on computer screens.
I think that says a lot about the students and the participants-they came in with so much energy and positivity. With the OYME students, many of whom had been in online school since March, it seemed like they were just really excited to do something they cared about, or some were really excited about activities; it was different for everyone, but they came in with an energy that made it still feel like summer camp. There were still goofy announcements and crazy activities, and the classes were still very Walden-y. Everyone somehow managed to combine all of the school and camp and festival parts of Walden in a way that was really refreshing and meaningful. It gave me a lot of hope and energy for remote learning for the rest of the year.
You've been described at Walden as the President of Halloween. Why do you love Halloween?
I've loved Halloween since I was really young kid, and I think a lot of it is the magical element, having a day when we all do make-believe things and dress up in costumes. I've always loved the creative aspects of it too-making decorations and costumes. I love the creativity and self-expression of it, and I also just love spooky stuff.
I don't remember exactly how Halloween in July started at Walden. I think some faculty and staff were talking about how we have winter holidays in July, and we were kind of joking that we should have Halloween in July. I really wanted it to happen though because it sounded really fun, so I kept bringing it up and asking people to help so we could make it happen. At OYME we still had Halloween in July with a Halloween puppet-making activity that Doug and I led with a lip-syncing contest to spooky music.
Community Events
WOW! Walden Online Workshops!
We are thrilled to announce Walden Online Workshops (WOW), a series of lectures, demonstrations, classes, and presentations on a variety of musical topics, presented over video call by The Walden School's teaching faculty, artists, and special guests. Alumni of CMR, YMP, OYME, OCME, TTI, and JCC, parents, donors, faculty, staff, and artists are especially encouraged to attend WOW presentations. Members of the general public are also welcome to join.
Introduction to Synthesis in VCV Rack
Led by Alex Christie, Walden's Director of Electronic Music
Sunday, November 15, 4-6 pm Eastern
In this workshop, participants will learn to use the computer software VCV Rack (free!) to build virtual modular synthesizers that will allow you to explore new and exciting sound worlds. No experience is necessary to participate! This workshop is free, but limited to 15 participants. Learn more and register here.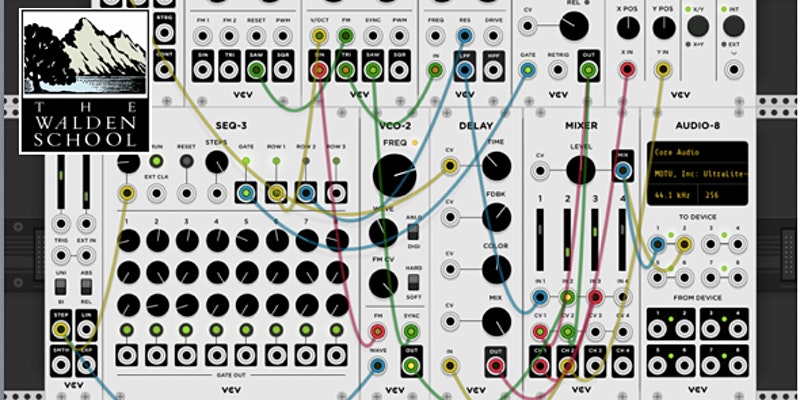 Metamorphosis
Led by Caroline Mallonee, Director of the Creative Musicians Retreat
Wednesday, December 2, 7-9 pm Eastern
How do you imply the impossible? What parallels can be drawn between visual art and music? What inspiration do we find in optical and auditory illusion?
In this 90-minute workshop, we will discover parallels between mind-blowing works by the Dutch artist M. C. Escher and mind-blowing music by György Ligeti, Steve Reich, Charles Ives, Ruth Crawford Seeger, J. S. Bach, and Guillaume Machaut. This will be an interactive presentation; in addition to looking at scores and listening, we will have group discussions and do some creative work. Learn more and register here.
For more information and to learn about future workshops, visit waldenschool.org/wow.
CO-19 Project presented by Playground Ensemble
Beginning in April, nineteen composers, from eight states, ranging in age from 20 to 80, collaborated online to compose a contemporary classical music string quartet.  The result is a continuous collage of styles, emotions and forms, each about 30 seconds long that reflects our collective response to the pandemic.
The CO-19 Project will be presented by the Playground Ensemble's String Quartet during an online event on November 7, between 1:30 and 2:00 pm Mountain Time. The event will also feature a conversation with Bob Bassett and Quentin Marchetti, CMR alumni and organizers of the CO-19 project.

Presenting the CO-19 project will be part of the ensemble's online fundraiser, "Stream-a-thon: A Virtual Music Experience," on November 7, 1-5 pm Mountain Time.
The collaborators, almost all Walden alumni, are: Bob Bassett, Ross Beresford, Shawnee Boyd, Deb Dyko, Brett Austin Eastman, Emma Eliason (Audio Engineer), Michael Frank, Evan Ghislin, John Ivers, Lukás Janata, Judd Janes, Drew Kravin, Caroline Mallonee, Quentin Marchetti, Emil Margolis, Steve Messner, Samara Rice, Sarah Rose Stiles, and Adam Waite.
The Playground Ensemble is dedicated to presenting chamber music as a living art form. Collaboration is at the heart of the Playground's artistic vision. In residence at Metro State University of Denver, Playground commissions new works by living composers, and regularly works with dancers, poets, spoken word artists, visual artists, and multi-media artists, finding inspiration across disciplines and exploring new, hybrid artistic forms.
BMI opens 2021 scholarship season
The BMI Foundation announced that it is now accepting online applications for its 2021 scholarship season, open to students attending colleges and universities nationwide.
The Foundation will administer five distinct songwriting and composing scholarship competitions, judged by panelists of international musical acclaim. These annual programs include the BMI Future Jazz Master Scholarship, BMI Student Composer Awards, John Lennon Scholarship, peermusic Latin Scholarship, and the Nashville Songwriting Scholarship. In addition, the Foundation administers two scholarship competitions outside the area of music creation: the BMI Founders Internship Program for broadcasting students, and the Woody Guthrie Fellowship for scholars pursuing topics or themes related to the American folk music progenitor.
Most program applications must be completed online no later than January 2021, and applicants should visit the company's website for specific deadlines for each program. For details and to apply, visit bmifoundation.org/programs.
Community News
Lisa Bielawa's Voters' Broadcast premieres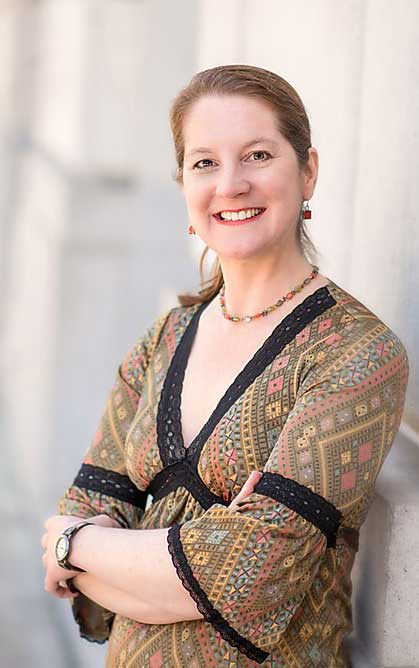 Lisa Bielawa's Voters Broadcast is "a transformative Election Year musical work for online and/or socially distanced ensembles," with text from Sheryl Oring's I Wish to Say. Voters' Broadcast was premiered in three virtual events on September 30, October 14, and October 28, and co-presented by the University of Michigan, Ann Arbor and Kaufman Music Center in New York. The live world premiere took place outdoors and distanced on October 24, co-presented by Kaufman Music Center and Brooklyn Public Library, as part of the Library's crowd-sourced 28th Amendment Project. Lisa was Composer-in-Residence for the 2020 Online Creative Musicians Experience.
Verdant Vibes season features Anuj Bhutani
Walden alumnus Anuj Bhutani is among the composers featured on Verdant Vibes' sixth season. Short performances and conversations featuring pieces chosen from our call for scores, guest artists, and collaborators. The virtual concert series will feature short performances and conversations featuring pieces chosen from our call for scores, guest artists, and collaborators. Verdant Vibes is a new music collective and concert series based in Providence. Anuj participated in the 2020 Online Creative Musicians Experience.
George Brandon premieres at Digital Divergent Symposium

In late September, Longy School of Music of Bard College hosted Digital Divergent, a two day online contemporary music symposium. CMR alumnus George Brandon is one of the Divergent Studio composers.  On September 27, works of George's were premiered, including "Two Dream Poems" for soprano and piano and an excerpt from "Little Suite for Oboe and Percussion" composed for the Alone Together virtual collaborations. These events were free and open to the public.
Washington Master Chorale opens virtual season
Washington Master Chorale has transitioned to an entirely virtual season, opening Friday, October 30. The first program, Illuminations, celebrates the music of Baltic and Scandinavian composers: Latvian Eriks Esenvalds, Norwegian Ola Gjeilo, and Estonian Cyrillus Kreek, among others. The livestream event features a full virtual chorus as well as a socially distanced chamber choir performing in the Church of the Epiphany in Washington D.C. The broadcast took place at 7 pm Eastern, and is available to stream all weekend. The next program is Splendid Jewel on December 18. Thomas Colohan is the Artistic Director of Washington Master Chorale, a Walden alumnus, and a frequent visiting artist at Walden.
NSO@Home features Matthew Cummings

On October 4, The National Symphony Orchestra (NSO) featured Matthew Cummings on its NSO@Home series. Matthew performed both a Bach cello movement from the Third Suite for Solo Cello as well as his own original composition, Some Floating Island, for cello and pre-recorded effects. Matthew was also interviewed by the concert series host, NSO principal second violinist Marissa Regni. The weekly NSO@Home concerts are broadcast via Facebook Live and YouTube, and feature NSO musicians performing live from their homes, and also feature a Kennedy Center NSO Youth Fellow. You can watch the entire concert on YouTube here. Matthew was a 2020 OYME student.
Isabel Lepanto Gleicher performance and premiere
On October 27, flutist Isabel Lepanto Gleicher performed as part of the International Contemporary Ensemble's Tues@7 series. The event also featured the world premiere of Izzy's piece, Orchestrated Thoughts. Izzy was joined by joined by composer, drummer, educator and scholar Jessie Cox, and revolutionary freedom artist MC Spiritchild for an evening exploring new ways to collaborate and develop sound. "In highlighting each artist's practice, the evening culminates in a new collaborative work developed in an exquisite corpse style, layering improvisations, sounds, and abstract views of the outside world." Izzy has been in residence at Walden with the International Contemporary Ensemble for the past three summers.
Cara Haxo and Brian Fancher married
Cara Haxo and Brian Fancher got married on October 10. Cara spent six summers as a YMP student, and is now a faculty member and Academic Dean. Brian joined the Walden staff in 2017, and is now on faculty. When not at Walden, Brian is High School Vocal Music, Limited Edition, and Musical Director for Mayfield High School in Ohio. Cara earned her Ph.D. in Composition at the University of Oregon, was awarded the 2019 International Alliance for Women in Music Libby Larsen Prize, and her music often incorporates stories, poetry, and artwork. Congratulations, Cara and Brian!
Julie Herndon joins faculty at SFCM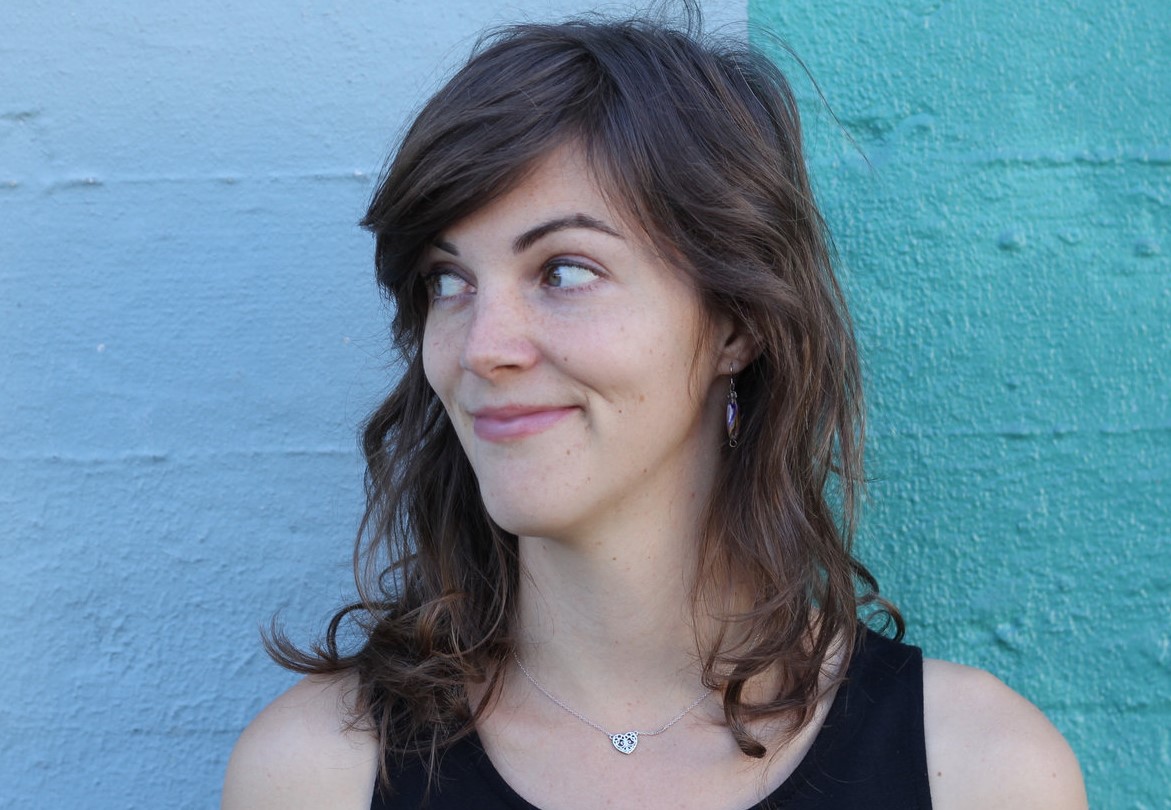 Julie Herndon has joined the Faculty in Technology and Applied Composition at the San Francisco Conservatory of Music. Julie Herndon is an Oakland-based composer and performer. Her work explores the body's relationship to the self, to performance, and to tools like musical instruments and personal technologies. She is also an alumna of the Creative Musicians Retreat, and is engaged to be married to fellow Creative Musicians Retreat alumnus, John Ivers. 
Mabel Kwan new album with Restroy
Restroy's new album, Sketches, was released on September 25. Chicago-based jazz ensemble Restroy is led by bassist Chris Dammann, with Avreeayl Ra on drums, Paul Giallorenzo and Mabel Kwan on keys, Kevin Davis on cello, and James Davis on trumpet. Mabel was the pianist for the 2020 Walden School Players, and premiered a number of solo pieces written by students of the Online Young Musicians Experience. On Sketches, Mabel performs on piano, synthesizers, and clavichord.
Matthew Levy releases Sum of Its Parts
On October 9, Matthew Levy released a world premiere recording, Sum of Its Parts, music for tenor saxophone and electronics. This is Matt's first solo recording on XAS, and features works by Emma O'Halloran and Jacob Walls. Matt is a founding member and executive and co-artistic director of PRISM Quartet, a past visiting artist at Walden, and continues to partner with Walden through the annual PRISM Quartet/Walden School Young Composer Commissioning Award, which culminates in PRISM premiering a work by a Walden student each spring.
Screening of Anna Lindemann's work The Colony
On October 18, the film version of Anna Lindemann's art-science performance The Colony was screened as part of the 13th Imagine Science Film Festival. Anna joined Imagine Science for a conversation about the show following the screening. The Colony is a show about sisterhood and the evolution of communication in two of the most social creatures on earth: humans and ants. Informed by scientific research on ant colonies, The Colony ventures into speculative fiction and includes projected animations and imagery alongside live spoken and musical performance. Anna is a composer, biologist, animator, performer, educator, and an alumna of the Young Musicians Program.
Ted Moore and Katie Balch married
Ted Moore and Katie Balch are now married! They met while they were both serving on the faculty at the Young Musicians Program. Katie is a composer, whose music "captures the magic of everyday sounds, inviting audiences into a sonic world characterized by imagination, discovery, and a rich diversity of styles." She is also a 2020 Rome Prize winner. Ted is composer, improviser, intermedia artist, and educator. His work focuses on fusing the sonic, visual, physical, and acoustic aspects of performance and sound, often through the integration of technology. Ted Congratulations, Ted and Katie!
Brent Morden works on new musical, Infernal
Brent Morden is composing, arranging, and music directing Infernal, a new musical created by Misha Mullany. The show is based on Dante Alighieri's Inferno. The New York-based show will premiere in December. Brent is based in New York, and is a composer, arranger, conductor, singer, and educator. He is also an alumnus of the Creative Musicians Retreat.
National Sawdust 2020 New Works Commission winners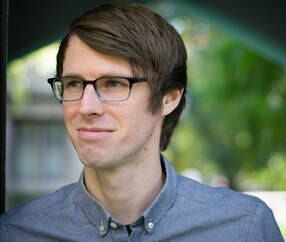 National Sawdust has announced 20 commissions from its Digital Discovery Festival open call commission for emerging composers residing or working in the United States. Among those commissioned are Walden faculty Ted Moore and past visiting artist Rajna Swaminathan. Their works will be premiered by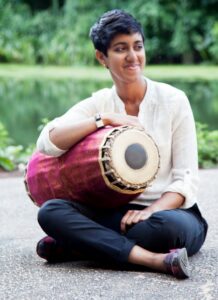 JACK Quartet on Friday, December 11. Austin Wulliman, one of the audiences together with artists, continue artist development during quarantine, and compensate artists in the hope that we can help each other build community while physically distancing.members of JACK Quartet, is also a past visiting artist at Walden. The Digital Discovery Festival is a weekly program of live performances, interviews, and artist development designed to bring audiences together with artists,
continue artist development during quarantine, and compensate artists in the hope that we can help each other build community while physically distancing.
Steve Parker awarded Rome Prize
Steve Parker, a past visiting artist at Walden, has been named a Rome Prize Fellow for 2021. Steve has been awarded the Cynthia Hazen Polsky and Leon Polsky Rome Prize for his project, Futurist Opera. These highly competitive fellowships support advanced independent work and research in the arts and humanities. Each winner receives a stipend, workspace, and room and board for a period of four to seven months at the Academy's eleven-acre campus in Rome, beginning in January 2021. In Rome, Steve will design a series of novel instruments and sound suits to be used in a new form of participatory opera. You can read more here.
Piece by Krishan Rai premiered on MATA Jr. 
Krishan Rai's piece, Revolving Images, was one of eight pieces premiered on October 18 as part of MATA Jr. The concert featured the Bergamot Quartet, and was livestreamed from Scholes Street Studio in Brooklyn. Founded in 2014 as the educational arm of MATA, MATA Jr. is a collaborative learning experience, connecting pre-college composers from around the world with MATA artists and performers. Over the course of several months, six pre-college composers work with MATA Jr.'s composer-mentors as they write new works, culminating in an evening of world premieres. Krishan attended YMP in 2019.
Noah Stein wins 2020 NAfME Student Composers Competition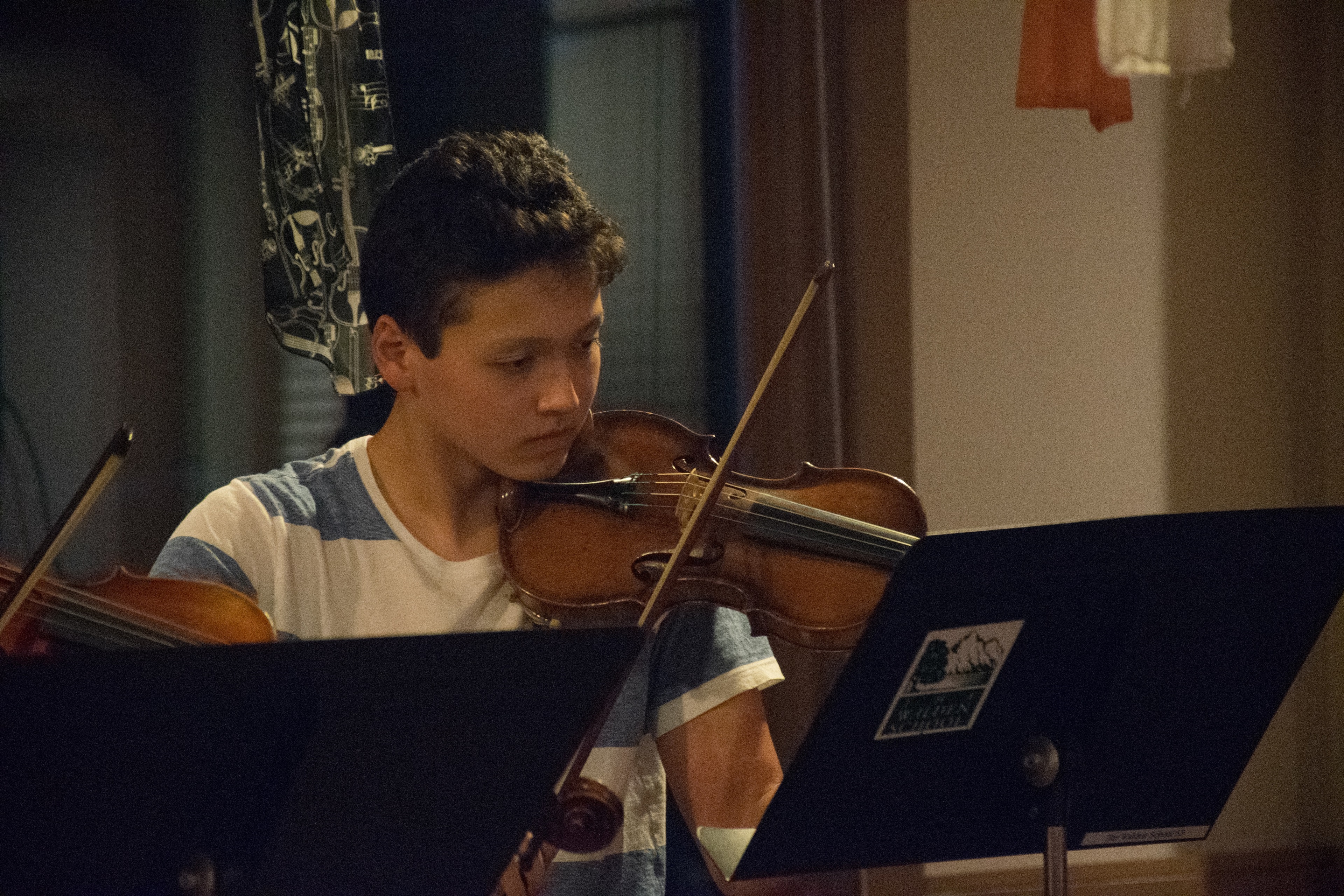 Noah Stein is one of four students named winners of the 2020 National Association for Music Education (NAfME) Student Composers Competition. The NAfME Student Composers Competition spotlights original music written by student composers. Noah's piece, Riparian Reeds, was one of two pieces selected at the High School level. You can listen to all of the winning and honorable mention student compositions here, including Noah's. Noah has been a YMP student for two summers, and was an OYME student in 2020.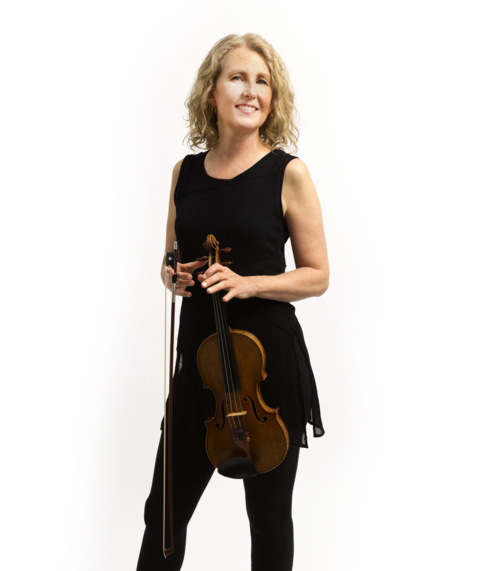 Livestreamed concert with Stenberg|Cahill Duo
The Stenberg|Cahill Duo, composed of violinist Kate Stenberg and pianist Sarah Cahill, performed a concert at Old First Church in San Francisco on October 11. The concert featured works by Somei Satoh, Lili Boulanger, Samuel Coleridge-Taylor (arr. Maud Powell), Germaine Tailleferre, Ruth Crawford Seeger, Johannes Brahms, and world premieres by Ronald Bruce Smith and Mary D. Watkins. The concert was streamed live, and you can learn more about the performers and Old First Concerts here. Kate is a past visiting artist at Walden.
Trash Cats perform as part of Telemetry Music Series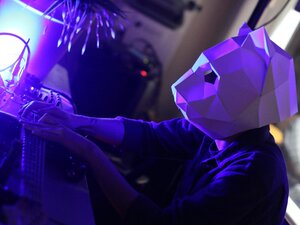 Trash Cats, a duo composed of Walden faculty members Alex Christie and Kittie Cooper, performed on October 14 as part of the Telemetry Music Series. The event was streamed live on Twitch. Telemetry is an unconventional music series, showcasing bold new musical compositions, new instrumentation, and unique collaborations across space and genre. Each performance is free and open to the public.
Yarn/Wire features Sam Pluta and George Lewis
On October 22, Yarn/Wire featured Sam Pluta and George Lewis on Episode 18 of their series, Feedback. With Feedback, Yarn/Wire hopes to offer some unique answers to the question: "What is creative music?" For Yarn/Wire, it is a relationship between musicians, composers, artists, coupled with a dedication to making work that is meaningful, challenging, impactful, varied, and relevant. Each episode of Feedback features live video interviews with composers, musicians, and Yarn/Wire members covering a wide ranging set of topics, including our repertoire built over the past 15 years, as well as new works in progress. Yarn/Wire is a past visiting artist at Walden. Sam Pluta is a longtime Walden faculty member, and George Lewis is a past visiting artist, most recently as the CMR Composer-in-Residence in 2019.
In Memoriam
Leon Fleisher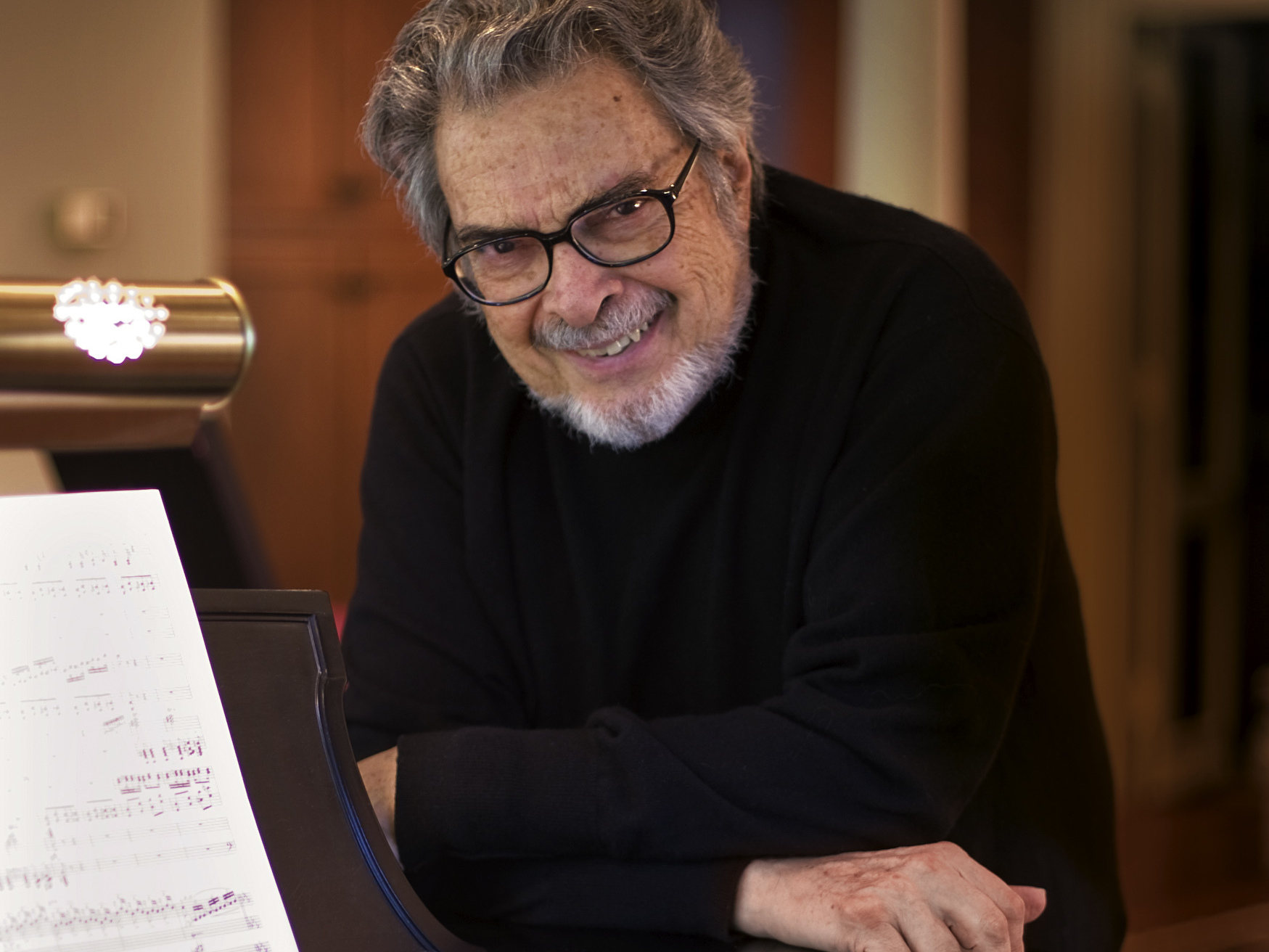 Described as "one of America's most beloved and resourceful pianists," Leon Fleisher died in August at the age of 92. He debuted at Carnegie Hall with the New York Philharmonic at age 16, and at age 23, became the first American to win the Queen Elisabeth Piano Competition in Brussels. At age 36, he lost the use of his right hand. Leon increased his teaching, began a conducting career, and focused on performing music written specifically for the left hand only. Leon taught for over 60 years at the Peabody Institute, and was a longtime member of Walden's Advisory Council and teacher to many Walden faculty and visiting artists over the years. He is deeply missed, and we are grateful for his legacy.
We want to hear from you!
What's been going on? If you have a recent or upcoming premiere, publication, award, new job or program, or a celebratory life event, please share the news. Email your news to alumni@waldenschool.org.
Stay in Touch
You can like The Walden School page on Facebook and join The Walden School private group to hear about events and opportunities throughout the year, including upcoming regional alumni Composers Forums and Holiday Parties. You can also find us on Instagram, Twitter, YouTube, bandcamp, and at waldenschool.org.