Message from Seth Brenzel, Executive Director
Dear friend,
I hope you will enjoy this special autumn equinox edition of InterNetzo, reflecting on this summer unlike any other. We had a number of exciting events during the Online Creative Musicians Experience and the Online Young Musicians Experience, concluding with a wonderful final concert by flutist Claire Chase.
If you tuned in to Giving Day on September 9, I hope you enjoyed the many video highlights from our summer. You can read more below, and if you are on Facebook, you can watch all the videos here.
Our Summer of Creativity Create-a-Thon has come to a close, and you can still check out these fascinating projects. I am so grateful for these creative individuals and their incredible projects who have inspired so much generosity toward Walden this summer.
Be sure to check out the Community News section to read about some of happenings in the lives and careers of fellow Walden community members.
Thanks for reading this issue of InterNetzo, participating in Walden, and lending your support and enthusiasm for our favorite summer music program. We look forward to being in touch in the weeks and months to come.
Sincerely,
Seth
Community Events
Giving Day
Walden's second-ever Giving Day took place on Wednesday, September 9.
Throughout the day, we shared video highlights from our summer, including concerts, composers forums, student activities, and Create-a-Thon reflections. If you are on Facebook, you can watch all the videos here.

We set a goal of raising $3,800, to help Walden return to New Hampshire for our 38th summer at Dublin School. With everyone's help, we raised more than $9,100. Thank you.
We are so grateful to everyone who donated to support Walden's transformative music programs, and who tuned it to see glimpses of Walden's summer.
To close Giving Day, we shared this video of group singing during the Online Young Musicians Experience, led by students Ash, Noah, Graham, and Marco, along with staff member Francesca.
Summer of Creativity
Walden's Summer of Creativity Create-a-Thon took place from June 27 to September 14, and to date raised more than $7,400. Members of the Walden community engaged in creative projects of their choosing to support Walden's programs and to engage with one another creatively and collaboratively. Not all of the projects involved composing, or even music for that matter. The Summer of Creativity was a way to celebrate all the ways our Walden community is creative, and to provide nourishing creative connection while we spent the summer physically distanced from one another.
Although the Create-a-Thon has officially come to a close, you can still check out these 14 amazing projects and even make a contribution (through September 30) if you are so moved.
Katie's Jewelry Design and Creation
Danielle's Blessing for Patients
David's Walden Impressions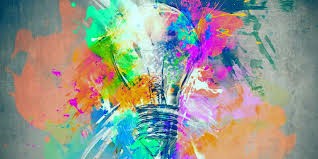 The Runnymede Singers' Virtual Choir
Gaela's Travel Journal Labyrinth
Joel's Voyage
Peter's Sunday Haiku
Matthew's Rags to Riches
Josh's Jazz and Folk Forays
Liam's Compositionally-Constrained Electronic Music
Theo's bitKlavier Song Cycle
Ruth's Family Opera
Sarah's Novella
Rachel's Pathway Garden
Claire Chase performs to benefit Walden
On Saturday, August 1, Walden alumni, faculty and staff, board members, families, and friends gathered by video call an online concert to benefit and celebrate Walden, featuring flutist Claire Chase. In case you were not able to join, you missed her performing live from the Louise Shonk Kelly Recital Hall at Dublin School.
Claire gave a stunning performance featuring works by Dai Fujikura, Du Yun, and past Walden Composer-in-Residence Marcos Balter. A fascinating conversation with Marcos and Claire followed the performance.
We are so grateful to our host committee and all of our event donors for their generosity–we raised more than $5,400. Thank you! Your support helps ensure creative musicians find a home at Walden for generations to come.
2020 Summer Programs
Online Young Musicians Experience
The Online Young Musicians Experience (OYME) brought together 33 talented and creative young people from around the country and beyond. Though physically distanced, students had ample opportunity to connect with a larger community of peers, mentors, and friends, through creative extracurricular projects, social gatherings, weekly concerts, and participation in some of Walden's beloved traditions.
Our faculty team included Alex Christie, Kittie Cooper, Brian Fancher, Danny Felsenfeld, Cara Haxo, Doug Hertz, Michael Kropf, Nate May, Sarah Riskind, and Dennis Sullivan, a brilliant group of composers and educators ready to mentor, support, and inspire OYME students. Many thanks, also, to staff members Sammi Stone, Francesca Hellerman, and Lila Meretzky for their tireless work behind the scenes. Our visiting artists–Aurora Nealand and friends, the International Contemporary Ensemble, thingNY, and The Walden School Players–gave incredible performances on our online concert series. Each concert was free and open to the public (with an internet connection).
Festival Week included four Composers Forums, July 27-30, on which all 33 OYME students had a piece premiered. These pieces were performed by the six members of The Walden School Players–Laura Cocks, Erica Dicker, Dana Jessen, Mabel Kwan, Tawnya Popoff, and Chris Wild–as well as past faculty member Erin Cameron. Every piece was followed by discussion with the composer, moderated by faculty members and Composer-in-Residence Mario Diaz de Leon. Mario brought a warm, thoughtful, and supportive voice, and also shared a fascinating presentation about his journey as a composer.
Students also participated in a variety of physically-distanced camp fun, including a cooking class from Neil at Dublin School, building their own synthesizers with faculty members Alex and Kittie, juggling with Walden alumni parent Susan Lord, group singing from home, and two open mic nights.
Throughout the summer, our faculty, staff, visiting artists, and students showed incredible adaptability. It is inspiring to see the Walden community harness constraints to fuel composition, creating music that embraces digital spaces in mind- and ear-opening ways and responds to our time with poignant, arresting sounds.
Online Creative Musicians Experience
The Online Creative Musicians Experience (OCME) was an amazing nine days immersed in music-making! The OCME community was spread across two countries, four time zones, fifteen states and the District of Columbia, but we made use of the technology available to come together to form a warm and inspiring community.
OCME included a word of the day each morning, drinking a lot of coffee, and an academic curriculum that would make Grace Cushman proud. OCME had a full slate of offerings, including classes in musicianship, electronic music, and contemporary topics; workshops in digital synthesis, the contemporary string quartet, found object percussion, and choral commissioning; and an incredible opening concert with Mivos Quartet.
Our teaching faculty included veteran faculty members Loretta Notareschi, D. J. Sparr, Alex Christie, and Renée Favand-See and OCME Director Caroline Mallonee. We were pleased to welcome back Mivos Quartet (Olivia De Prato, Victor Lowrie Tafoya, Maya Bennardo, Tyler J. Borden) as well as our other artists-in-residence, Thomas Colohan, Matthew Gold, and Eric Huebner.We were so fortunate to have Lisa Bielawa as our Composer-in-Residence. In addition to being a thoughtful and insightful forum moderator, Lisa invited us to be a part of her large-scale project, Broadcast from Home. OCME participants, faculty, staff, and artists contributed recordings that were incorporated into Chapter 11. You can listen to it here, and you may even recognize some of the voices.
The final weekend included two composers forums with sixteen world premieres, a virtual open mic session, and reflecting on the online week together. We are grateful to our participants for their creativity and enthusiasm, and we hope to see everyone in person soon!
Help Walden Get Ready for next summer
2020 has certainly changed the world. And, although it brought many unexpected challenges, 2020 has also brought us wonderful community events, engaging online experiences, stunning new music in virtual performance spaces, and more. These have inspired us, filled us with gratitude, and kept Walden's community thriving. Visit waldenschool.org/2020 to learn more about the summers many successes.
The generosity of our donors makes all that we do possible, and we are so grateful for their steadfast support. As we reflect on summer 2021, we are also looking ahead to summer 2021. We can hardly wait to return to New Hampshire, and we need your help.
If you would like to make a gift to support Walden's transformative programs, you can donate online through this link, or send a check payable to "The Walden School" to our administrative office, 30 Monterey Blvd., Suite E, San Francisco, CA 94131. Gifts must be postmarked by September 30 or made online by 11:59pm PDT on September 30 to count toward Walden's 2020 fiscal year. Thank you for your consideration.
News and Goods
Amazon Smile
Do you find yourself shopping on Amazon.com more often these days? Do you have "back" to school shopping to do? If you're shopping on Amazon, don't forget to use AmazonSmile! A portion of every sale will be donated to Walden.
Go to smile.amazon.com and select "Walden School" (listed in San Francisco, CA) as your charity. You'll know it's us, because it includes our mission and our programs.
Mission: The Walden School inspires artistic expression and personal growth through experiential music programs.
Programs: Young Musicians Program, Creative Musicians Retreat
Community News
Katie Balch named Rome Prize winner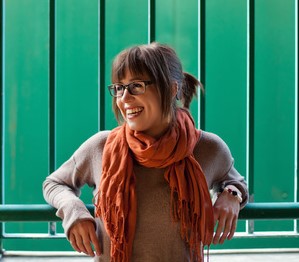 On July 23, the American Academy in Rome announced the new Rome Prize Winners and Italian Fellows. Past YMP faculty member Katie Balch was awarded the Elliot Carter Rome Prize in Musical Composition. These highly competitive fellowships support advanced independent work and research in the arts and humanities. Each winner receives a stipend, workspace, and room and board for a period of f our to seven months at the Academy's eleven-acre campus in Rome, beginning in January 2021.
Anuj Bhutani wins Cerddorion Competition
Walden alumnus Anuj Bhutani won first prize in Cerddorion Vocal Ensemble's Eighth Annual Emerging Composers Competition. Anuj was selected for his piece Moments (poem by e.e. cummings). Cerddorion will premiere the first and second prize winning compositions in Spring 2021. Anuj participated in the 2020 Online Creative Musicians Experience.
Michael Daugherty tribute to Woody Guthrie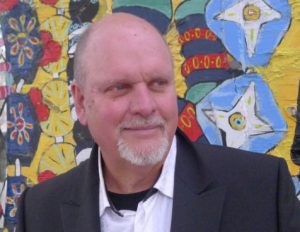 This Land Sings: Inspired by the Life and Times of Woody Guthrie is past CMR Composer-in-Residence Michael Daugherty's musical tribute to the singer-songwriter and political activist Woody Guthrie. Naxos released the world-premiere recording, featuring performances by the Albany Symphony's Dogs of Desire, conducted by David Alan Miller, and vocal soloists Annika Socolofsky and John Daugherty.
Del Sol String Quartet premieres with Library of Congress
Del Sol String Quartet is participating in the Library of Congress' Boccaccio Project, a series of new commissions inspired by the current situation. Violist Charlton Lee teamed up with composer Luciano Chessa on the piece 1462 Willard Street, and cellist Kathryn Bates worked with improviser-composer Miya Masaoka on Intuit. Del Sol is a past visiting artist at Walden.
Rebekah Griffin Greene performs online concert

On July 24, Rebekah Griffin Greene performed on an online concert, the second in the Bloomingdale School of Music's summer concert series. Rebekah is on faculty at the Bloomingdale School of Music, and the concert also featured fellow faculty member Tereasa Payne. The performance also featured Terry Greene, Rebekah's husband. Rebekah is a Walden alumna, and both Rebekah and Terry are past YMP faculty members.
Felix Jarrar joins Brooklyn Music School faculty
Felix Jarrar has joined the faculty at Brooklyn Music School as the pianist/coach for the Virtual Summer Vocal Arts program. Felix has also launched a YouTube channel, sharing his art songs and excerpts of his operas. Felix is a Brooklyn-based composer and pianist, and an alumnus of the Creative Musicians Retreat.
Camara Kambon writes music for John Lewis documentary
Walden alumnus Camara Kambon wrote the music for "John Lewis: Get in the Way," a documentary film about the late Congressman John Lewis. There was a national PBS broadcast of the film on July 23 with an introduction by Henry Louis Gates, Jr. The film was streaming on PBS through the middle of August. Camara attended the Young Musicians Program.
Albert Kim featured on SF Piano Festival
Albert Kim was featured on the San Francisco International Piano Festival, with an interview and retrospective performance on August 21. In conversation with artistic director Jeffrey LaDeur. The interview explored tradition and innovation, the formats through which we share and receive music, illusions of the classical music industry, and how young musicians are leading the way forward. The performance featured works by Ravel, Pierre Jalbert, and Beethoven. Albert is an alumnus of the Young Musicians Program. You can watch the performance and discussion here.
Tyson Laa Deng graduates Master of Science
YMP alumnus Tyson Laa Deng has graduated with a Master of Science in Information Technology from Southern New Hampshire University. Tyson has accepted a job as an Information Security Engineer at PayPal, Inc. Congratulations, Tyson!
Tawnya Popoff performs online concert
Tawnya Popoff performed an online concert on July 23, part of a series hosted by Weekend of Chamber Music (WCM). Tawnya performed music by Melia Watras, Garth Knox, Milton Barnes, Stravinsky, and Gershwin. Violist Tawnya Popoff is a longtime member of The Walden School Players. You can watch the concert here.
Debut album from Dennis Sullivan and Erin Rogers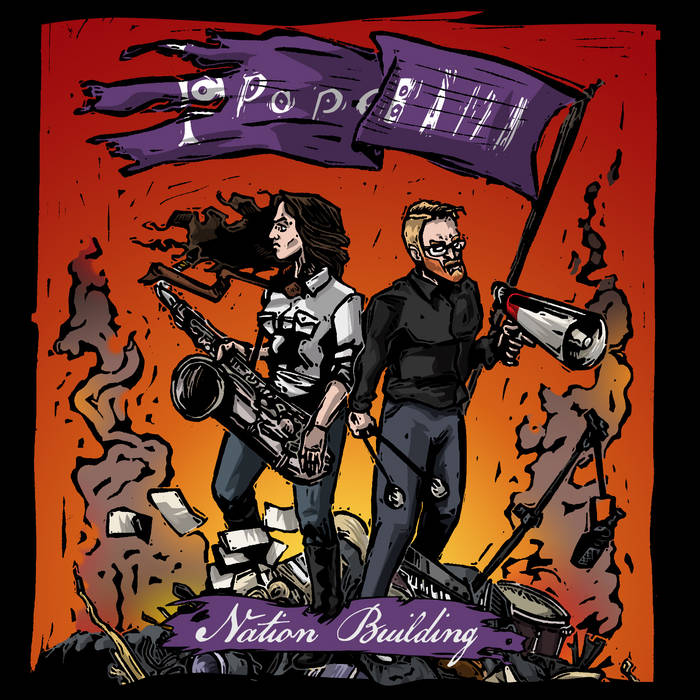 Composer/percussionist Dennis Sullivan and composer/saxophonist Erin Rogers make up the duo Popebama, which just released their debut album, Nation Building. The album includes four original works,a nd is described as "a 40-minute guide to forging your own sound world." Dennis is a YMP/OYME faculty member, and Erin was a 2020 OYME visiting artist with thingNY.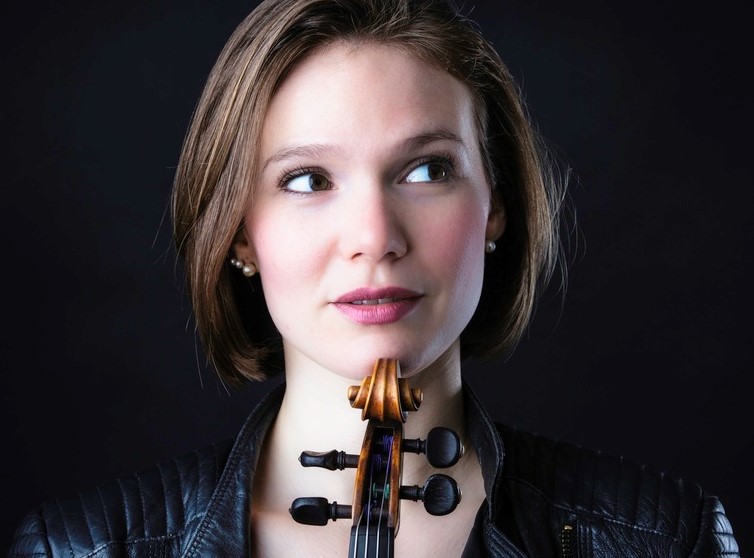 Tamsin Waley-Cohen performs online concert
Tamsin Waley-Cohen was featured on Ryedale Festival's Ryestream, their new online concert series. Tamsin, a violinist, collaborated with pianist Christopher Glynn on a program of works by Edward Elgar, including the Sonata and the Chansons de Matin and de Nuit, which we recorded in All Saints Church in Helmsley, North Yorkshire. Tamsin is a past visiting artist at Walden. You can watch the performance here.
Article from Claudia Wallis in Scientific American
Claudia Wallis published an article in Scientific American entitled "Why Some People Get Terribly Sick from COVID-19." The article explores the complex and overlapping factors that can make an individual more susceptible to serious illness from COVID-19. Claudia is an award-winning science journalist, and the mother of YMP alumnus Nat Osborn.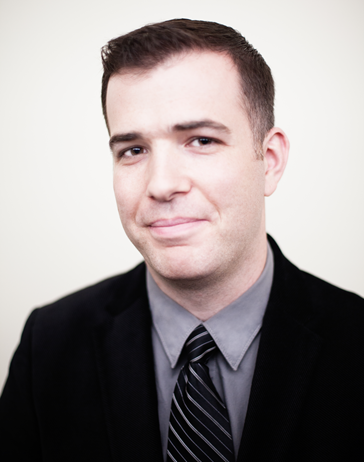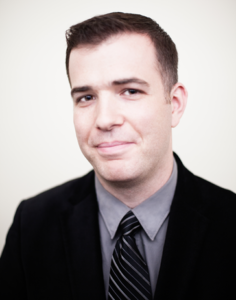 Chris Wild virtual cello recital
Cellist Chris Wild gave a virtual recital on August 16 to benefit Musicians Foundation's CV19 Emergency Relief Aid Grant Program. Chris performed Benjamin Britten's Suite No.1 for Solo Cello, Drew Baker's Age of the Deceased (Six Months in Chicago), and Marcos Balter's memória. If you are on Facebook, you can still watch the performance here. Chris also shares content on his YouTube channel, Great Moments in Orchestral History. Chris is a member of The Walden School Players.
Evan Williams joins Lawrence University Board of Trustees
Evan Williams, a past YMP faculty member, has joined the Lawrence University Board of Trustees as a Recent Graduate Trustee. Evan is a composer and assistant professor of music and director of instrumental activities at Rhodes College. He graduated from Lawrence with a bachelor's degree in music theory and composition and holds a DMA in composition with a cognate in orchestral conducting from the College-Conservatory of Music at the University of Cincinnati and a masters of music in composition from Bowling Green State University.
We want to hear from you!
What's been going on? If you have a recent or upcoming premiere, publication, award, new job or program, or a celebratory life event, please share the news. Email your news to alumni@waldenschool.org.
Stay in Touch
You can like The Walden School page on Facebook and join The Walden School private group to hear about events and opportunities throughout the year, including upcoming regional alumni Composers Forums and Holiday Parties. You can also find us on Instagram, Twitter, and at waldenschool.org.