Message from Seth Brenzel, Executive Director
Dear Walden friend,
As warm weather returns, we at Walden are warming up for an incredible season of creative music making and celebration!
I invite you join us at two upcoming benefit concerts marking Walden's 50th anniversary:
New York: Sunday, May 7, from 4 to 6 pm
Washington, DC: Saturday, May 13, from 4 to 6 pm
Read on for more details about these celebrations, featuring two great pianists in spectacular venues!
We are also busily planning our Walden/Junior Conservatory Camp (JCC) Alumni Reunion over the weekend of August 4–6. We hope you will make plans to join us at this very special gathering of the Walden and JCC communities in Dublin, New Hampshire.
There are just a few spots left in our 2023 Young Musicians Program (YMP) and Creative Musicians Retreat (CMR). Applications are being considered on a rolling basis, so apply now and spread the word to any creative musicians who may be interested in learning more about Walden! Read on for more information.
I hope you enjoy this edition of InterNetzo, with updates on exciting Walden events and lots of community news. Plus, Tamar Bloch shares her reflections in anticipation of this summer's Walden/JCC reunion. A luminary of both Walden and JCC, Tamar's brilliant teaching and generous spirit have made a lasting impact on generations of students.
I hope to connect with you at a Walden program, fundraiser, or reunion soon!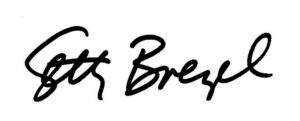 Seth Brenzel
Executive Director
415-587-8157
Community Events
Join us for a Walden/JCC alumni reunion: August 4–6!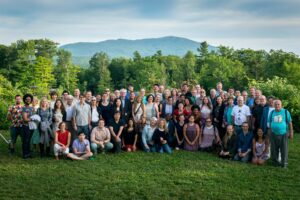 Please save the date for our next alumni reunion! This summer, The Walden School is hosting a weekend of events to celebrate Walden's 50th anniversary and the 70th anniversary of the Junior Conservatory Camp (JCC), Walden's predecessor program.
During the weekend of August 4–6, 2023, dozens of alumni and Walden friends will gather on the Dublin School campus to experience a bit of the Walden/JCC magic once again. We hope you will make plans to join us!
Registration will be available soon on our website, but we encourage you to email us now at alumni@waldenschool.org to let us know of your interest or to ask us any questions you might have as you begin to make your plans to come to New Hampshire in August!
Nicole Mitchell celebrated with portrait concert
Acclaimed composer, flutist, and poet Nicole Mitchell was the subject of a Composer Portrait concert presented by the International Contemporary Ensemble at Columbia University's Miller Theater on March 30. Mitchell, whose music defies classification and celebrates contemporary African-American culture, will be joining the Walden community as Composer-in-Residence at this summer's Young Musicians Program (YMP). A review in I Care If You Listen stated that "each work was a masterful display of composition and musicality." Several past Walden visiting artists were among the featured performers, including Isabel Lepanto Gleicher (flute), Joshua Rubin (clarinets), Mazz Swift (violin), and Clara Warnaar (percussion). Congratulations to all on a wonderful performance and discussion! We at Walden are incredibly excited for our YMP students to have the opportunity to learn from Nicole Mitchell this summer.
Fundraising Events
Two exciting Walden celebrations—join us and invite your friends!
As we celebrate Walden's 50th anniversary, our season of in-person benefit events is in full swing. If you are in or around New York or Washington, DC, please join us for these exciting Walden fundraising events, featuring music, refreshments, and Walden community in spectacular venues. And spread the word to any friends, family members, or other contacts in these cities who might be interested in learning about and supporting Walden!
New York City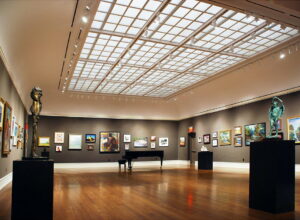 Sunday, May 7
4 to 6 pm
Acclaimed jazz pianist Cyrus Chestnut, a Walden alumnus, will perform in the Skylight Gallery at Salmagundi Club, a historic arts club south of Union Square. Don't miss Walden's first in-person fundraiser in New York in three years!
Washington, DC
Saturday, May 13
4 to 6 pm
Join us for a very special performance by pianist Pedja Mužijević, a former Walden faculty member and current Artistic Administrator of the Baryshnikov Arts Center in New York. Pedja will perform a richly varied program, ranging from Haydn, Schumann, and Chopin to Morton Feldman and George Crumb. This event will be held at the DACOR Bacon House, a private club and historic residence located near the White House.
For more information or to RSVP, email donors@waldenschool.org or call (415) 587-8157.
Summer 2023 Programs
Apply to Walden today!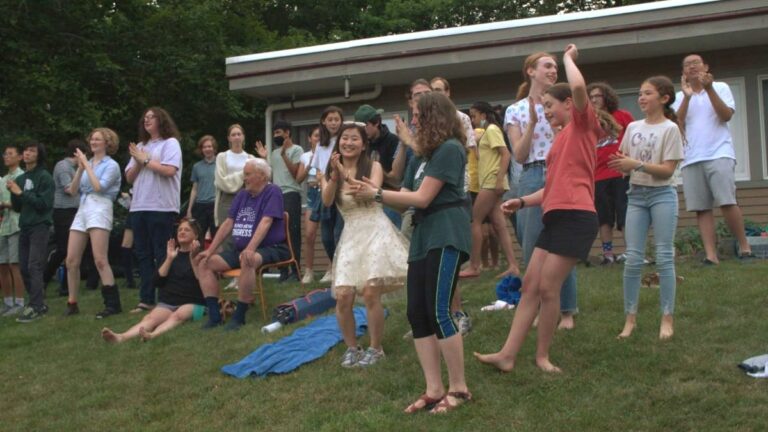 There are still a few spots available in our 2023 summer programs. We are accepting applications on a rolling basis until the spots are filled:
Creative Musicians Retreat: June 10 – June 18, 2023, at Brewster Academy, Wolfeboro, New Hampshire (for musicians ages 18–98)
Young Musicians Program: June 24 – July 30, 2023, at Dublin School, Dublin, New Hampshire (for pre-college musicians, ages 9–18)
Application materials for both programs are available here.
Spring application deadline: April 5
Write to us with any questions.
Walden is Hiring!
Join our team
Walden is hiring for two exciting positions. We are seeking new teammates to join our creative community, and we hope that you might help spread the word about these opportunities to your friends and colleagues.
The positions currently open are:
2023 Young Musicians Program Camp Nurse (June–July, 2023; Dublin, NH)
Administrative Manager (full-time, year-round position in our San Francisco office)
Read the job postings to learn more! Please direct any questions and inquiries to us at jobs@waldenschool.org. All positions are open until filled.
In the Spotlight
Tamar Bloch on Walden/JCC reunions

Tamar Bloch was a student during the last four summers (1969–1972) of the Junior Conservatory Camp (JCC), the predecessor program to The Walden School. Tamar went on to teach at Walden for many summers between 1975 and 2004, and she has also attended Walden's Teacher Training Institute (TTI). Tamar is a longtime champion of JCC and Walden's distinctive pedagogy, and she is a beloved presence in the lives of generations of Walden students. She lives in Rhinebeck, New York, with her husband, musicologist Peter Laki.
Here, Tamar shares reflections on Walden and JCC while looking forward to the Walden/JCC reunion that will be held the weekend of August 4–6 in Dublin, New Hampshire. This reunion will celebrate Walden's 50th anniversary and the 70th anniversary of the founding of JCC by Mrs. Grace Newsom Cushman. Join us this summer to reconnect with Tamar and other wonderful Walden and JCC alums!
On her experience at JCC and Walden
I was a student in the last four summers at JCC. Going to JCC and teaching at Walden laid the groundwork for a lot of things in my life. It really informed my approach to teaching and listening, and it opened my ears to new music. When I was 16 or 17 at JCC, we analyzed Crumb's Ancient Voices of Children, which today might not seem so radical. But in the early 70s, that was radical. We were weirdos in high school; I was interested in Schoenberg. At JCC I found my people. That's what Walden and JCC are about, finding your people and this way of teaching that opens you up.
On relationships formed at JCC and Walden
There's also the social aspect; dealing with people who you might have differences with. And there's a mentoring aspect to the relationship with students, which is a 24-hour relationship—except when you sleep! There's a deep level of caring and respect. There are so many people who were my students, and then they were my colleagues, and now quite a few of them have become very successful professionally. It's very heartwarming to see that.
I'm still in touch with many of the people I knew from JCC: Ellen Hoffman (my husband, Peter, and I just took a class with her via Zoom and it was just fabulous); my former roommates Robin Seto, in Hawaii, and Sheree Clement, in Jackson Heights, New York; Jeff Cohen, who's in Paris; and Matt Hunter, who is a violist in the Berlin Philharmonic. And Marilyn Crispell lives 20 minutes from me, so we see each other. I think it's extraordinary that that these friendships still continue through the decades. When I lived in Hungary, Walden was home for me when I would come back to teach in the summers. And I think a lot of people feel that way.
On Grace Newsom Cushman, the founder of JCC
To me, it's just amazing that one woman started this all in the 1950s. She just loaded these kids on a bus from Baltimore and went up to Vermont. How crazy is that? No one did that. And the curriculum she wrote is just phenomenal. It's open enough so that the curriculum stays fundamentally the same, but it can be changed. Which is incredibly hard to do. She really was quite revolutionary. I've always thought she could be the subject of a book or dissertation.
What Mrs. Cushman created at JCC is now an intentional community at Walden. The same gestalt lives on. The idea of having a beautiful place to live away from the hubbub of the city is part of it. You're up here for a certain number of weeks out of the summer.
On Walden/JCC reunions
I've been to three or four reunions. At the last one I attended, there were some wonderful classes. I remember Amy Catlin-Jairazbhoy did an impromptu workshop on Indian music and dance. The dances were great, and the Composers Forums—I actually moderated one or two. But it's mainly the music making and camaraderie that are so special.
I also enjoyed meeting people from JCC that I'd never met because I was in the last bunch. It was great to talk with the previous generation of JCCers who had the same memories of Mrs. Cushman as I did. At the Zoom reunion a couple of years ago, I remember we talked about how none of us has ever thrown out anything which Mrs. C sent to us—a lot of which I'm finding now that I'm clearing out my apartment. So there's a real connection. And I don't know that that exists at all summer music programs.
Remembering those we've lost
At a reunion, it's also important to honor the people who have died, like Lance Reddick, whom I was really looking forward to seeing. Lance was a student and colleague at Walden. I knew him when he was a teenager. There's David Hogan, there's Flora and Georgia Cushman, Lynn Taylor Hebden, Paul Nauert, and John and Marianne Weaver. And more recently we lost Peter Krag.
Humphrey Evans III was a student and on faculty at JCC, and he sadly died in 1982. He was my teacher and mentor and just an off-the-charts musician. I found an analysis we did together of the Eroica, and his handwritten manuscript was just gorgeous. Now there's someone named David Victor Feldman who's gathering Humphrey's recordings and scores and documenting his life. I recently did an interview with him about Humphrey. It's important to remember these extraordinary people.
Why you should come to the Walden/JCC reunion!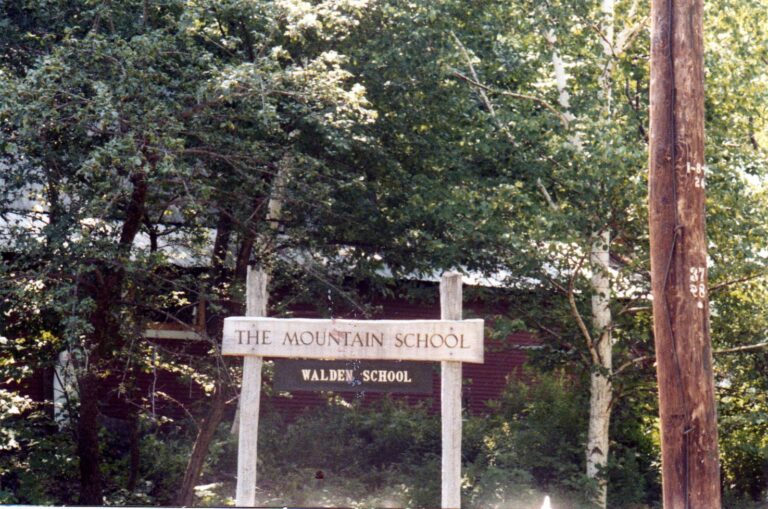 It's a milestone reunion for Walden and for JCC. And it could also be the last time that some people might be able to make it there. Because you know, there's not a reunion every year. So I think it's very important to connect. And it's always different in person than on Zoom; it's multidimensional in person. I hope people from near and far will make the trip to celebrate this landmark and to share memories and experiences. I think it's very important.
Community News
Nicole Mitchell and Lisa Bielawa honored with Guggenheim Fellowships

Nicole Mitchell and Lisa Bielawa were among the ten composers awarded 2023 Guggenheim Fellowships. Lisa Bielawa (upper photo) was Composer-in-Residence at Walden's 2020 Online Creative Musicians Experience (OCME). Nicole Mitchell (lower photo) will be Composer-in-Residence at the Young Musicians Program (YMP) this summer. The John Simon Guggenheim Memorial Foundation awards fellowships in 48 scholarly disciplines and artistic fields. Fellowships are awarded on the basis of prior achievement and exceptional promise. Congratulations to these two inspiring artists!
Stacy Garrop and Walden at the San Francisco Symphony 
On a series of concerts in April, the San Francisco Symphony performed Spectacle of Light by YMP alumna and former faculty member Stacy Garrop. The concerts also featured the San Francisco Symphony Chorus, which includes several Waldenites: YMP faculty member Lukáš Janata, Executive Director Seth Brenzel, administrative assistant Elizabeth Susskind, bookkeeper Brielle Neilson, and Creative Musicians Retreat (CMR) alumnus Drew Kravin. Congratulations to all! A new work by Stacy Garrop, Terra Nostra, will be premiered in San Francisco by the San Francisco Choral Society on April 29.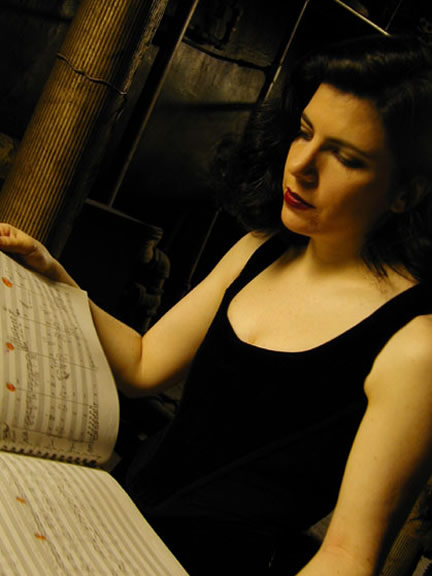 Annie Gosfield awarded OPERA America Discovery Grant
Annie Gosfield was one of eight exceptional composers selected as recipients of 2023 Discovery Grants from OPERA America's Opera Grants for Women Composers program. Gosfield has been Composer-in-Residence at Both of Walden's programs. The grant will support the development of a new opera by Gosfield entitled Peggy and Jackson, which explores the relationship between art collector Peggy Guggenheim and the iconic painter Jackson Pollock. Among the panelists who selected the grant recipients was CMR alumna Laura Jobin-Acosta.
Aurora Nealand featured on new album
Multi-instrumentalist Aurora Nealand is featured on an adventurous album by a newly formed trio alongside saxophonist Tim Berne and cellist Hank Roberts. On Oceans And, Nealand contributes accordion, bass clarinet, and voice. Nealand is a former YMP faculty member, a CMR alumna, and a frequent visiting artist at Walden, where she will return during this summer's YMP for a popular outdoor concert of New Orleans jazz.
Lukáš Janata releases videos of recent performances
YMP faculty member Lukáš Janata has released a video recording of the premiere of his work Silver Lining, for cello and percussion. The unique performance took place in February in Helsinki, Finland, in the Vapaan Taiteen Tila, a resonant former bomb shelter that is now used as an arts space. And in March, Lukáš presented his piece Mezi Horami, for piano, violin, and cello, and voice, at the San Francisco Conservatory, with Lukáš playing the piano part and singing. A video of the performance is available here. Mezi Horami received its premiere at Walden's YMP last summer as part of the School's Faculty Commissioning Concert. Lukáš will return as a faculty member at YMP this summer.
Choral work by Cara Haxo premiered
A new work by Cara Haxo was premiered on April 2 by the Cleveland Chamber Choir as part of a collaboration with the Cleveland Composers Guild. A review at clevelandclassical.com stated that Haxo's Sea Grass and another work by Inna Onfrei "made fine impressions and additions to the choral repertory." Cara Haxo is a YMP alumna and a former YMP faculty member and academic dean.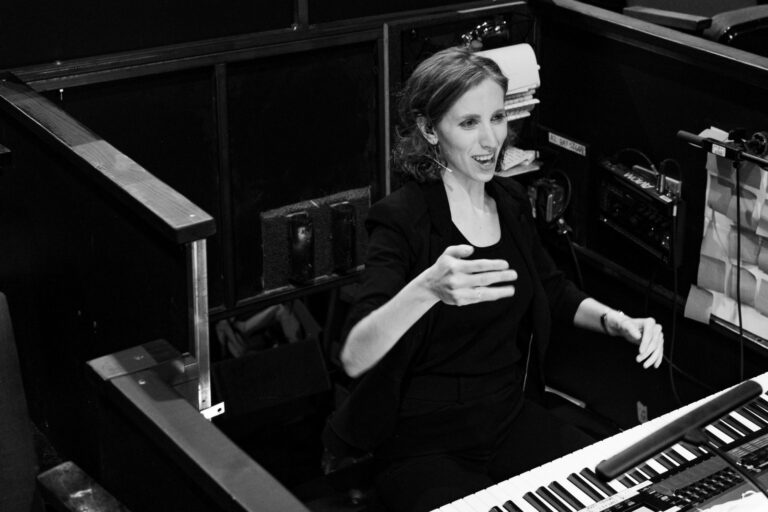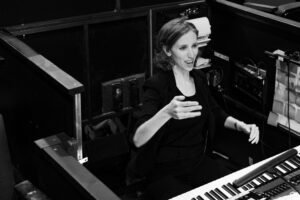 Andrea Grody nominated for Olivier Award 
YMP alumna Andrea Grody was nominated for an Olivier Award for her work on the critically acclaimed musical The Band's Visit. Grody was the music director, music supervisor, and additional arranger for the musical's Broadway production, which won 10 Tony Awards. The Band's Visit is now playing in London's West End. The Olivier Awards are Britain's most prestigious theater awards.
Eric Wubbels joins Peabody composition faculty
Composer and pianist Eric Wubbels has been appointed to the composition faculty at the Peabody Institute of the Johns Hopkins University in Baltimore, joining current Walden faculty member Sam Pluta and former faculty member Sky Macklay at one of the most sought-after composition programs in the world. Wubbels has been a visiting artist at Walden for several summers, both as a member of The Walden School Players and with the Wet Ink Ensemble, of which he is the co-director and which also includes Sam Pluta.
Paul Moravec's The Shining featured in Opera News
The Shining, an opera with a score by Paul Moravec, was performed by the Lyric Opera of Kansas City in March. The production was lauded by Opera News, which praised Moravec's "dazzling, sophisticated score." The opera, based on the Stephen King novel of the same name, will be reprised by Opera Parallèle in San Francisco from June 4–6. Paul Moravec is a past Composer-in-Residence at YMP.
We want to hear from you!
What's been going on? If you have a recent or upcoming premiere, publication, award, new job or program, or a celebratory life event, please share the news at waldenschool.org/contact.
Stay in Touch
You can like The Walden School page on Facebook and join The Walden School private group to hear about events and opportunities throughout the year. You can also find us on Instagram, Twitter, YouTube, bandcamp, and at waldenschool.org.