Message from Seth Brenzel, Executive Director
Dear Walden friend,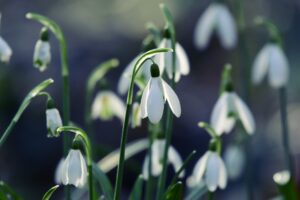 I hope this newsletter finds you well. We are accepting applications for the Young Musicians Program (YMP) and Creative Musicians Retreat (CMR), and our next Application Deadline is March 15. We also have a YMP Information Session coming up on March 4.
We have two more Walden Winter Wednesdays (WWW) coming up, so check the Community Events section to find out more about these casual community gatherings over Zoom. You'll also find a list of upcoming Walden Online Workshop (WOW), as well as information about our Alumni Composers Forum coming up on April 18, featuring Yarn/Wire.
Be sure to check out the In the Spotlight section to hear from Walden alumnus and faculty member Michael Kropf. You can also check the Community News section to read about some of the happenings in the lives and careers of fellow Walden community members.
I hope you enjoy this February edition of InterNetzo, and I look forward to seeing you for a WWW, a WOW, or another gathering soon.
Sincerely,
Seth
Community Events
Walden Winter Wednesdays
We hope you will join us for Walden Winter Wednesdays (WWW), a series of casual online gatherings over Zoom, to catch up with fellow students, faculty, staff, parents, and artists. Each WWW is for a different Walden cohort, so check the list below to find out when your WWW is happening. Each WWW will begin at 8 pm Eastern/5 pm Pacific, and last about an hour. Even if you have already joined us for a WWW, are welcome to join the WWW for any and all cohorts of which you have been part!
Bring your favorite winter beverage or snack and wear your favorite cozy scarf. (For those of you in warm climates, creative workarounds for cozy scarfs are welcome.)
To attend, register through Eventbrite and we will send you Zoom details before the gathering. Feel free to send any questions to alumni@waldenschool.org.
March 3 – CMR, OCME, & TTI – Register
If you came to as an adult, as a participant, faculty member, staff, member, or visiting artist at CMR, OCME, and/or TTI, this is for you!
March 10 – 2010s (YMP & OYME) – Register
If you were a YMP student, parent, faculty member, staff member, or visiting artist during the 2010s, or part of OYME in 2020, this is for you!
Young Musicians Program Information Session
Join us for an online, interactive information session led by Walden's Executive Director, Seth Brenzel, alongside Young Musicians Program faculty members.
Thursday, March 4, 2021
8pm Eastern/5pm Pacific
This event is open to prospective students, music teachers, and anyone else who would like to learn more about Walden's award-winning music programs.
Reserve your spot on Eventbrite here.
Information to access Zoom session will be shared with registered attendees.
Alumni Composers Forum
The Walden School is hosting an online alumni Composers Forum, featuring Yarn/Wire performing works composed by Walden alumni. Each piece will be followed by discussion with the composer.  This online event will be free and open to the public.
Alumni Composers Forum
Featuring Yarn/Wire
Sunday, April 18, 2021
4-6pm Eastern time
Alumni of the Young Musicians Program (and OYME), Junior Conservatory Camp, Creative Musicians Retreat (and OCME), and/or Teacher Training Institute are eligible to submit works.
Yarn/Wire is a piano/percussion quartet, and works featured on the Composers Forum can be for any combination up to the full quartet (two pianists and two percussionists).
To be featured on the Composers Forum, you must be available to join the online event on April 18, as well as a Zoom rehearsal on April 17 or 18.
If you would like to submit a piece, please fill out this Google form and upload a PDF of your score. 
To be considered, you must submit your score by March 19, 2021. If you have any questions, please write to us at alumni@waldenschool.org.
In the Spotlight
Michael Kropf
Michael Kropf is a composer whose work deals with hidden emotions and evocative places. He has collaborated with Marin Alsop, the Telegraph Quartet, the San Francisco Conservatory Orchestra, and the Aspen Contemporary Ensemble. Michael completed his Master's degree in Composition at the San Francisco Conservatory of Music in 2016, and he is currently pursuing a doctoral degree in music composition at the University of Michigan. Michael attended the Creative Musicians Retreat in 2015 and is a faculty member at the Young Musicians Program.
How and when did you relationship with Walden begin, and what has been your involvement since then?
I first got to experience the Walden community when I attended the Creative Musicians Retreat (CMR) in the summer of 2015. It had been strongly recommended to me, and that was a summer when I wanted to do composition programs. I did a couple programs in that one summer, and CMR made much more of an impact than anything else I did that summer. I was really impressed by the program, really liked the musicianship curriculum, and enjoyed the choral singing. I made some great connections with teachers and other composers, even in that short time. It was really a pivotal moment for me. Two years later, I graduated from my Masters program and started teaching full time in San Francisco. I learned Walden was hiring faculty for the Young Musicians Program (YMP), so I applied, and have been a teacher for that program ever since!
Could you describe a favorite memory from attending CMR?
The program is relatively short compared to other types of programs, but it is packed with so many fantastic and valuable learning experiences! I remember feeling like I accomplished more in 9 days than I usually accomplished in an entire summer, in terms of my musical education. At CMR there are many optional activities, and I signed up for a lesson with D. J. Sparr, who was on faculty. I was working on an orchestra piece, and I brought it to him, and we had a whole lesson about orchestra writing. It's a lesson I still refer back to when I'm writing for orchestra, because it was so incredibly helpful. So that lesson is one memory, but it was also surrounded by so many other wonderful things.
Could you describe a favorite memory from your time on faculty?
There are so many great ones, so it is difficult to choose! In the summer of 2019, the entire camp had reached the summit of Mount Monadnock and broke out in a spontaneous choral performance of Andrea Ramsey's Stomp on the Fire. I loved that moment because it combined many of my favorite things. There was hiking, we were out in nature, and it was near the end of the summer, so all the students have this wonderful confidence in their own musicality and musicianship, and it shines through. They're singing this complex choral piece really well, so much so that it was a challenge to keep up. That's satisfying because you see how the students have blossomed as musicians throughout the summer. It's also really beautiful because Mount Monadnock is one of the most climbed mountains in the country, so there are a lot of other people at the top, and you could see how much they were enjoying being on top of a mountain and hearing music. It was just this incredible moment where it felt like our joy in music-making spread beyond us, brightening the day of people around us. That was really special.
Outside of Walden, how are music and/or creativity part of your life?
I am currently working towards a doctoral degree in Music Composition at the University of Michigan, which involves both a lot of composing and teaching. I'm constantly drawing on my experiences from Walden for both! Music and creativity have been a helpful way for me to work through this difficult year – right after the pandemic began, a number of Walden community members began doing informal zoom improvisations and performances of Pauline Oliveros, and I found those very grounding. More recently, I had the opportunity to perform a movement of a new violin concerto that I'm writing, alongside a masked and socially-distanced orchestra, which was amazing. I think this year has helped me realize just how important the communal aspect of performing and listening to music together is for me.
What is a non-musical hobby that's part of your life?
The 2019 YMP participants might know this a little too well, due to a certain activity involving spray-painted rocks, but I really enjoy gold-panning. I think there are a number of similarities between gold-panning and the way I like to compose, just in terms of that incessant searching and sifting through sand/musical ideas to find ones that "sparkle." I took a geology class last fall, and I think both my composing and gold-panning have improved from that.
What is your hope or dream for Walden's future?
The most immediate part is of course for us to meet in person again. Beyond that, the thing I hope for, which I think already happens, is that the creativity and the joy for music that exists at Walden continues to filter into the world around us. I do wish our society and the world around us could be more like that. I think everyone who has a camp or a musical experience where they feel that spirit ends up taking that with them as an aspiration. Walden is a very aspirational community.
I have a theory about that and the music of Pauline Oliveros. Oliveros' music kind of takes the temperature of a community. If there is a lot of generosity and patience and the other good things we want our communities to have, the music goes really well. If those things are absent, that music does not function very well. I think Oliveros' music being such a big part of Walden is indicative of the health of the community, and I wish for that to spread. I want the kindness and joy of music, and the sincerity I find in the Walden community, to keep spreading into the world around us, because those are very important and needed elements, as is the music itself.
2021 Summer Programs
Applications open for summer 2021
Walden is earnestly and actively planning for a return to in-person programming in Dublin, New Hampshire, in 2021, with the understanding that pandemic circumstances may require our programs instead be offered again online next summer. Whether in-person or online, Walden is excited to offer our students, participants, and audiences another summer of transformative, creative music programs and presentations. We hope that you will join us!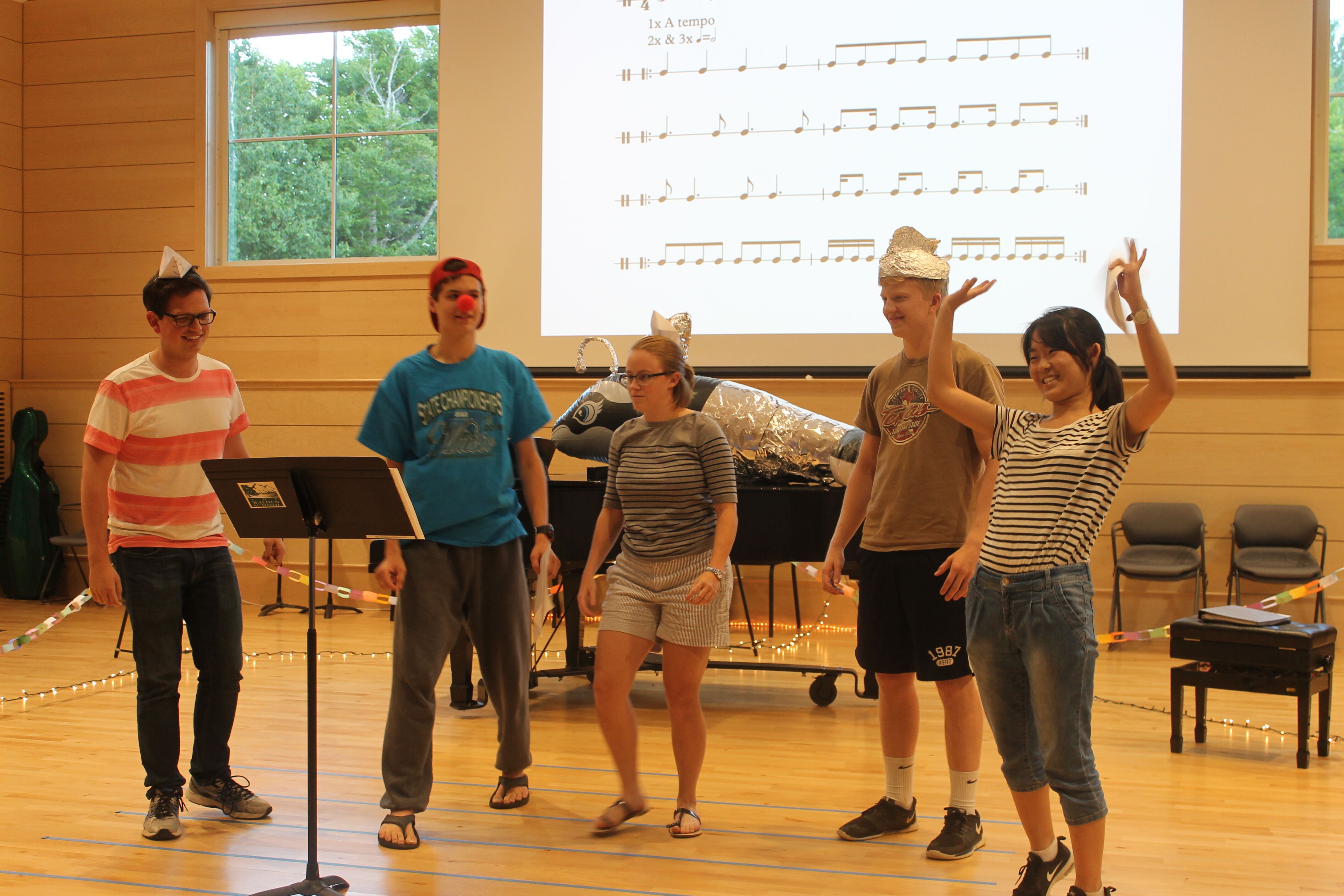 Our 2021 dates* are:
Young Musicians Program (YMP): June 26-August 1 (for musicians ages 9-18; 3-week option for students up through 7th grade June 26-July 18, 2021)
Creative Musicians Retreat (CMR): June 12-20 (for adult musicians, 18+, not otherwise eligible to be students at YMP)
We are accepting applications, and the next deadline is March 15.
To request an application, go to waldenschool.org/apply.
Regular deadline: March 15
Final deadline: May 1
Need-based financial aid in the form of tuition assistance is available. Please let us know if you have any questions or would like any additional information about Summer 2021 by writing to us at applicants@waldenschool.org.
*Dates for online programs, if necessary, will be similar to those for the in-person programming. 
WOW! Walden Online Workshops!
More Walden Online Workshops (WOW) are on the horizon! We are excited to continue sharing this FREE series of lectures, demonstrations, classes, and presentations on a variety of musical topics presented over video call by The Walden School's teaching faculty, artists, and special guests.
Alumni of YMP, CMR, OYME, OCME, TTI, and JCC, parents, donors, faculty, staff, and artists are especially encouraged to attend WOW presentations. Members of the general public are also welcome to join.
Tuesday, March 9, 7:30pm Eastern/4:30pm Pacific, led by Nate May
Sunday, March 21, 4pm Eastern/1pm Pacific, led by Ted Moore
Wednesday, March 31, 7:30pm Eastern/4:30pm Pacific, led by Dan Lippel
Thursday, May 13, 7:30pm Eastern/4:30pm Pacific, led by Dana Jessen
Thursday, June 3, 7:30pm Eastern/4:30pm Pacific, led by Sarah Riskind
Job Announcement
After nearly three years of amazing service to Walden, Gaela Dennison-Leonard, our current Director of Development & Alumni Relations, is leaving Walden in order to pursue graduate studies on her path to becoming a chaplain. Gaela will be with us into the Spring, and we hope to have a successor in place prior to her departure so that she can train Walden's next wonderful fundraiser. Walden is seeking applications for the position of Director of Development & Alumni Relations to join the School's San Francisco-based administrative team to help lead the School's annual fund and overall development effort. Read the full job description here, and feel free to spread the word about this opportunity to join the Walden team.
Community News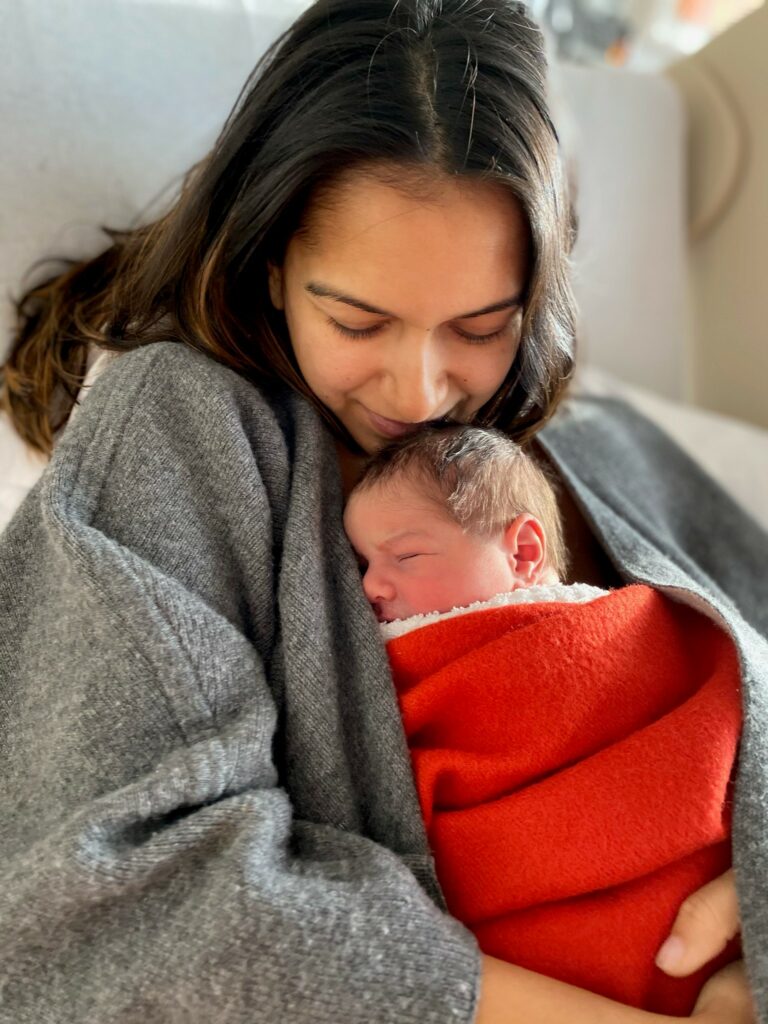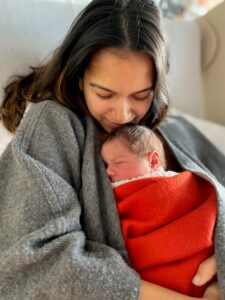 Whit Bernard and Freya Zaheer welcome a new baby
Whit Bernard and Freya Zaheer have welcomed their second child, Raza Lyons Bernard, born on February 22. Everyone is healthy and happy. Whit is a Walden alumnus who spent three summers as a Young Musicians Program student, two summers on the YMP staff, and a summer on faculty. Whit and Freya are Walden supporters, often at events with their son Cyrus, who will now have his little brother in tow.
Joshua Edward receives Alarm Will Sound MMIF support
Alarm Will Sound has announced Damon Davis and the duo Joshua Edward and Zharia O'Neal as the most recent recipients of support from the Matt Marks Impact Fund (MMIF), now in its third year. MMIF supports projects with Alarm Will Sound that have potential to make significant cultural and social impact. Joshua Edward and Zharia O'Neal are currently students at the University of Southern California. Their proposed project, to be Black and believe in God is to know absence / this great on-the-behalfness of you, expands on an existing collaboration between the two of them–Joshua a white composer and Zharia an Afro-Carribean spoken-word artist–involving dialogues that "aim to examine the performativity of wokeness in artistic collaborations across difference." Joshua is a CMR alumnus.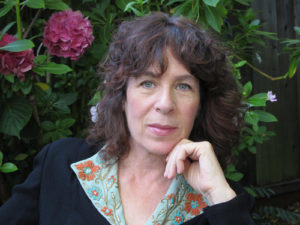 Mary Fineman shares piece written at JCC
Mary Fineman is an alumna of the Junior Conservatory Camp (JCC), Walden's predecessor program, and she marked the New Year by posting a video on YouTube of Watercolor, a piece she wrote at JCC when she was 16. Mary recorded the piece decades later, and has now paired it with nature photography by Bruce Sadavow. You can watch the video here.
Annie Gosfield 2021 Music Award Winner
The American Academy of Arts and Letters has announced the 2021 Music Award Winners. Annie Gosfield is one of four composers to receive an Arts and Letters Award in Music, which honors outstanding artistic achievement and acknowledges composers who have arrived at their own voice. The recipients of this year's awards were selected by a committee of Academy members: Chen Yi (chair), Robert Beaser, Martin Bresnick, Stephen Hartke, George Lewis, Shulamit Ran, and Julia Wolfe. The awards will be presented virtually at the Academy's Ceremonial on May 19, 2021. Annie Gosfield is a past Composer-in-Residence at Walden. Among the committee of Academy members are three other past Composers-in-Residence at Walden: Chen Yi, Martin Bresnick, and George Lewis.
Film scored by Nate May premieres at Big Sky Film Festival
Nate May scored his first feature film, A Reckoning in Boston, which premiered in February as part of the Big Sky Film Festival. The film was also featured on the Human Rights Watch Film Festival. In the words of Lecia J. Brooks of the Southern Poverty Law Center, "A Reckoning in Boston will encourage honest dialogue about systemic racism and oppression in the U.S. at a time when a national conversation, from the Deep South to the NorthEast corridor, is urgently needed to catalyze lasting change." Nate joined the Young Musicians Program faculty in 2018.
News from Loretta Notareschi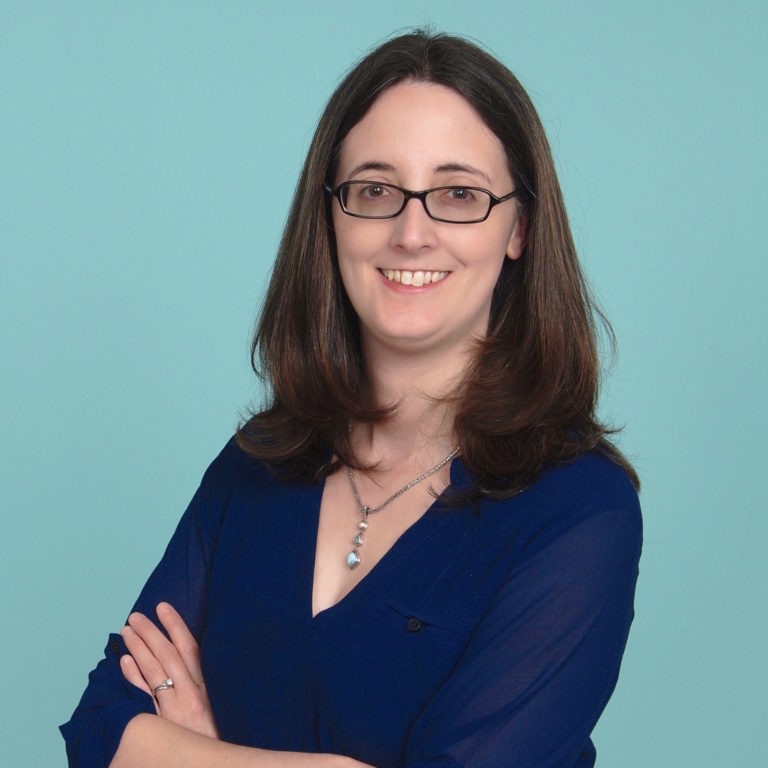 In November 2020, the U.K.-based musician Donald Bousted released The New Classical Ukelele CD, featuring the Four Moods and Five Etudes by Loretta K. Notareschi. Regarding the etudes, Bousted wrote, "I was blown away.  I loved the fact that she had taken this instrument, not losing sight of its beautiful beginnings, into a completely different dimension–musically, spiritually and intellectually." On February 3rd, the online publication NewMusicBox published an article by Loretta Notareschi and David Farrell titled "Composer Commission Pay in the United States," an introduction to a research report on the Composer Commission Pay Survey they conducted in Fall 2019. You can read the complete report here. Loretta is a Walden alumna and longtime faculty member.
Nnenna Ogwo presents livestreamed concert
On Friday, February 26, The Juneteenth Legacy Project presented Sonic Tapestries; Musical Ancestors & Descendants, a closing celebration of Black History Month with Dr. Nnenna Ogwo, Founder and Artistic Director of The Juneteenth Legacy Project, a New York-based musical collaborative. The livestreamed concert featured Nnenna (pianist), Eric Cooper (cellist), and Erika Banks-Alvarezv (soprano) presenting a collection of works by past and contemporary composers form the African Diaspora. A post-concert discussion with the musicians concluded the program. Nnenna spent six summers at a YMP student, attended CMR in 2014, has been a faculty member and visiting artist at YMP, and also served on Walden's Board of Directors.
Nat Osborn Band concert recording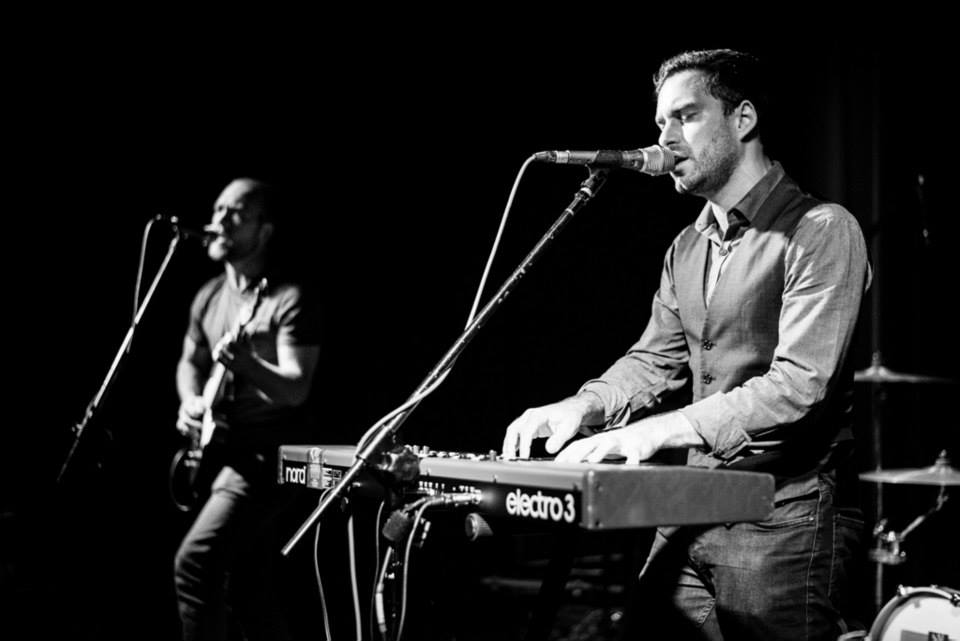 On February 5, 2020, the Nat Osborn Band performed at Rockwood Music Hall as a part of the venue's 15th anniversary celebration. At the time, they had no idea it would be the last time that year the band played, and still to this day. They had recorded the whole concert, and just put it on YouTube to mark the one-year anniversary. You can watch it here. Nat spent four summers as a student at the Young Musicians Program. The Nat Osborn Band is a Brooklyn-based seven-piece band, flanked by a three-piece horn section, blending soul, funk, indie-rock, and jazz.
Alicia Jo Rabins adds song for Esther to Song Cycle
Alicia Jo Rabins has  added a new song and video to her Girls in Trouble song cycle. So Many Ways We Can Hide is a song about about Esther approaching King Ahashverush. The video features more than 20 people dancing in their apartments and yards to Alicia's song. Girls in Trouble is an indie-folk song cycle about the complicated lives of women in Torah. With this project, Alicia draws on her background as a musician, writer and feminist Torah teacher to mine the complex and fascinating stories of Biblical women, exploring the hidden places where their lives overlap with our own. Alicia is a YMP alumna, having spent six summers at Walden.
New release and livestream concert from Mariel Roberts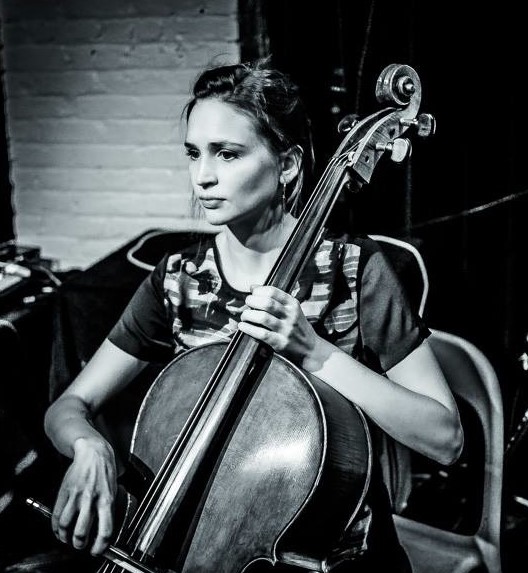 Armament, a new record from cellist Mariel Roberts was released on February 5. Created as a series of unedited improvised pieces for cello and pedals, Armament represents Mariel's abilities as a cellist, as well as a unique voice responding to the current moment. To mark the release, Mariel gave a livestreamed performance of Armament at Roulette on February 5. She was accompanied by Brian Chase and Mario Diaz de Leon. Mariel is a past visiting artist at Walden, and Mario was Composer-in-Residence for the 2020 Online Young Musicians Experience. Mariel is also a member of Wet Ink Ensemble, a past Walden ensemble-in-residence.
Zach Shemon solo recording released
Alto saxophonist and PRISM Quartet member Zach Shemon's first solo recording was released on February 5 on XAS. Zach is joined by the Conservatory Wind Symphony of the University of Missouri-Kansas City under Steven D. Davis for Solace: A Lyric Concerto by Houston-based composer Joel Love. The work is inspired by David Whyte's book, Consolations: The Solace, Nourishment, and Underlying Meaning in Words. PRISM Quartet is a past visiting artist at Walden and an ongoing commissioning partner.
New project from Spektral Quartet, featuring Eliza Brown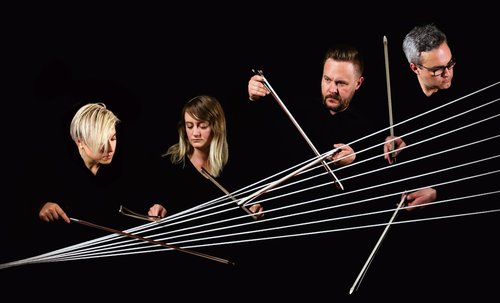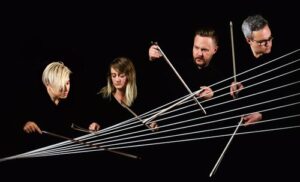 Spektral Quartet is launching a new participatory digital concert format, called Something to Write Home About. The project invites listeners to be creative right alongside Spektral Quartet, penning postcards as the quartet performs an elastic program featuring the music of imaginative composers. The second installment, presented on March 30 in partnership with Harris Theatre in Chicago, will feature works by Eliza Brown, Tomeka Reid, Samuel Adams, Gene Knific, and Nathalie Joachim, alongside works of visual art. Spektral Quartet is a past visiting artist at Walden. Eliza Brown is a Walden alumna and longtime faculty member.
Splinter Reeds in conversation with Sky Macklay and Eric Wubbels
On February 9, Splinter Reeds shared a livestreamed conversation with composers Sky Macklay and Eric Wubbels. Sky Macklay's Choppy (2017) and Eric Wubbels' Auditory Scene Analysis II (2016) feature some of the most extensive and wide-ranging extended techniques in the reed quintet repertoire. Splinter Reeds spoke with Sky and Eric about their work, compositional practice, and upcoming projects. Splinter Reeds is a past artist-in-residence at Walden, and founding member Dana Jessen is a past Walden faculty member and a member of The Walden School Players. Sky Macklay is a Walden alumna and longtime faculty member, and Eric Wubbels is a past member of The Walden School Players.
In Memoriam
John Weaver
John Weaver passed away on February 1, in Ithaca, New York, where he and his wife, Marianne, were living. John attended the Junior Conservatory Camp and served on its faculty, and was involved for many years at JCC. He was Director of Music at the Madison Avenue Presbyterian Church from 1970-2005. He was chair of the Juilliard School's organ department from 1987 to 2004 and Head of the organ department at the Curtis Institute of Music in Philadelphia from 1972 to 2003. You can find an announcement here on the website at Curtis, from which he received a degree in organ performance in 1959.
John was involved with Walden in many ways over the last 50 years, including hosting numerous gatherings for Walden and JCC alumni, along with summer planning meetings for YMP, in the Madison Avenue Presbyterian Church grounds, where he and Marianne lived. He also served as a visiting composers forum moderator, and served on Walden's advisory council for the past 20 years. He was a wonderful supporter of Walden, and we have sung his choral music as part of Walden choral concerts over the years. Some years ago, he performed a concert on Walden's concert series in Peterborough, New Hampshire, at All Saints Church. We at Walden join all of John's family and friends and students in mourning his passing.
We want to hear from you!
What's been going on? If you have a recent or upcoming premiere, publication, award, new job or program, or a celebratory life event, please share the news. Email your news to alumni@waldenschool.org.
Stay in Touch
You can like The Walden School page on Facebook and join The Walden School private group to hear about events and opportunities throughout the year, including upcoming regional alumni Composers Forums and Holiday Parties. You can also find us on Instagram, Twitter, YouTube, bandcamp, and at waldenschool.org.