In the Spotlight
Mariana Szklo
Mariana Szklo, PhD, MHS, is Associate Professor of Community and Environmental Health at Old Dominion University in Norfolk, Virginia, and serves as associate editor of the journals American Journal of Epidemiology and SLEEP. Her expertise is in applied sleep. Mariana was a student at Walden for seven summers, beginning in 1978.
How and when did you relationship with Walden begin?
Lynn Hebden, with Leo Wanenchak and Pat Plude, were my musicianship teachers at Peabody during the year, and recommended to my mother that I go to Walden. She told me I was going to Walden without a lot of advance notice. I had just finished third grade, and I asked, "What am I going to read on the trip?" the day I was traveling. She gave me a copy of Hamlet, and off I went on the bus. Looking back, six weeks in the summer after third grade was a long time.
It was a very memorable bus ride (starting in Baltimore with stops along the eastern seaboard). I met Jessie Urbaitis, who is only six months older, and became a lifelong close friend, and many others like Lance Reddick, who was a student a few years older, and John Yankee, who became my teacher and another lifelong friend. That was the beginning of my Walden experience, and I loved it so that I kept going back.
What was your experience at Walden like after that?
I was at Walden for seven summers, 1978-84, from the ages of 9 to 15, which is a long stretch, and very formative. During the year I studied at the Peabody Preparatory in Baltimore. Jeff Cohen was my piano teacher, and he also was affiliated with Walden. Walden was at the Mountain School in Vermont then, maybe '78- '82, and it was a very beautiful setting, very open and free form.
Because I was very young, I had a private orchestration class with David Hogan (Hoagie), and we would sit on the rock outside the dining hall. He also taught a score reading class my second summer, and it was challenging and very exciting. The demands were high, yet it was seamless. We never felt we couldn't do it-everything was possible–and we never felt pressured, it was just interesting, and we learned. Hoagie was an inspiring teacher, and I have very clear memories of those classes.
There were many people I studied with over the years, both privately and in classes, and so many classes that were formative. David Drucker taught a 20th century music class, and I had saved the syllabus, which I sent to him recently. I studied with Ann Callaway as a composition teacher when I was around 12, and she was instrumental. I also studied composition and analysis with John Yankee many summers.
I arrived at Walden in 1978 really liking poetry, and John wrote Songs of Nonsense, with one song his setting of a little poem I'd written about a pen. I was learning about that interplay between poetry and music from the starting point of poetry. That connection with words and language was powerful for me, and I have a lifelong interest in poetry and words. I draw from Walden in many ways, I always have, but now I consciously draw on those experiences and consider how to bring them into what I do.
What stands out to you from that time?
The freedom that we had, how we could pursue anything we wanted. There were no boundaries, intellectually. I was a child, but there wasn't any condescension, there was equality. I felt heard. It was musically exciting, and people also spoke of literature and poetry and science. I recall older students like Becca Hammann and Laura Giles reading nightly to us younger students (often from The Chronicles of Narnia), Tom Johnson's chamber music sessions, Hoagie's bell waking us every morning, and hiking, including Mt. Washington one summer.
There were many spontaneous evening musical events. Dede Ondishko, who was around 20 then, had been at conservatory, and she arrived one evening as a guest, and gave a talk on the Webern Piano Variations Op.28 in the library, and I recall her writing on the board in the library and explaining 12-tone music, and it was all quite exciting. I was 11, it was late at night, past my usual bedtime, and there was this sense of freedom–it was just about learning, and how exciting learning can be. There was no other agenda. I hope I have carried that with me. I think that's still central in my life, that curiosity and immersion and love of learning, just as it is, without knowing where it may take you.
There was a sense of whimsy and also playfulness at Walden I've tried to carry with me. We developed that as students, and the faculty nurtured it. We had a sense of real immersion and engagement. We would all look at the stars at night, talking and singing. There is a silo on the campus of the Mountain School, and the whole camp sang Sanctus in the silo. I look back on those years really fondly, and to this day, some of my best dreams are of those early years.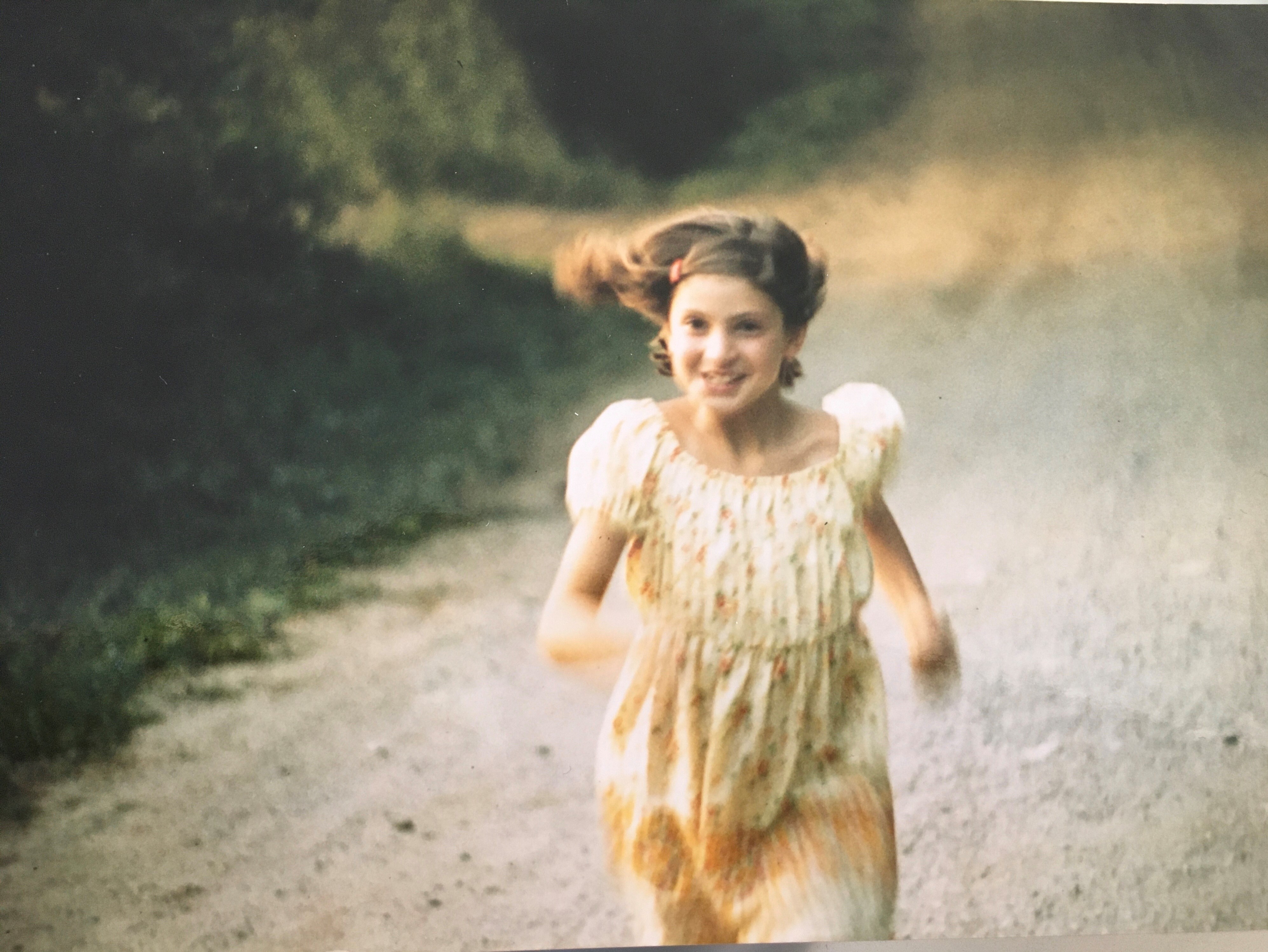 How are music and/or creativity part of your life now?
I think that sense of the exploration being as important as where you arrive. Uncertain space can be very creative space. I'm always looking for interconnections among different mediums and ways of thinking. I'm in the process of planning a study of sleep in the Arctic. I'm collaborating with someone who has done a study of sleep in the Antarctic, as well as an oceanographer, and that spirit of collaboration was very much part of Walden. Studying things that are different and new relates to Walden, even though for me it's in a field outside music. I think Walden helped me develop a sense of fearlessness. You have to try new things, and study what you want to study, whether or not it's in vogue.
Music is with me all the time. I'm always listening to music and going to concerts and thinking about music. I'm married to Steve Coxe, who was also at Walden and is a composer. Our daughter Alice is 15, and she also loves music. She is a percussionist and really likes the melodic percussion instruments.
Are there other things you carry from Walden?
I think Walden has given me an appreciation for listening to people and not getting in the way of what they're endeavoring to do. You provide them with information that might be able to assist them, but you don't push them toward any particular thing. You never know what interrelationships will form or what they will mean. Everything is open, and unknown, and it's an adventure, and that's a spirit I found at Walden in those early years. It was just about being and learning, without constraints. I try to recreate that kind of environment for the students I teach and in research. I don't always do it consciously, but these memories from Walden are part of me, and I want to recreate the endless possibility of that time.
You'd awaken and go to sleep with the sense of promise and beauty of each day at Walden, and the spirit of community. Once you experience this, it's hard not to have in other settings, because you know what's possible. It was very magical. I use that term sparingly, but it really was.