Message from Seth Brenzel, Executive Director
Happy holidays from all of us at The Walden School!
The holiday season has arrived, and as the decade draws to a close, we have lots of exciting news. Walden community members have gathered for festive holiday potlucks in two cities, with six remaining. We're starting the new year with Alumni Composers Forums in New York and San Francisco so mark your calendars! We are now accepting applications for the Young Musicians Program and the Creative Musicians Retreat for summer 2020.
Our Walden administrative office is welcoming Elizabeth Susskind–get to know her in our "In the Spotlight" section. Check out our Community News section to learn about your fellow readers and the goings on in their lives and careers throughout the year. I hope to see you at a Walden event soon, and until then, happy reading.
Upcoming Events
Walden Holiday Parties
Walden holiday party season is here! We have had two lovely gatherings in San Francisco and McLean, Virginia, and there are potlucks in six more cities still to come.
Join Walden and JCC alumni, faculty, staff, visiting artists, board members, family, and friends for one (or more!) of our festive holiday gatherings. RSVP to events@waldenschool.org or call (415) 587-8157.
Baltimore: Saturday, January 11, 2020, 4-6 pm
Boston: Saturday, January 18, 2020, 12-2 pm
Chicago: Saturday, December 28, 2019, 6-8 pm
New York: Saturday, January 18, 2020, 6-8 pm
Portland: Saturday, January 4, 2020, 4-6 pm
Seattle: Sunday, January 26, 2020, 4-6 pm
These are potluck-style events at private homes. When you RSVP, please let us know what you would like to bring (e.g. savory appetizer, dessert, beverages, other item to share) and we will send you the address.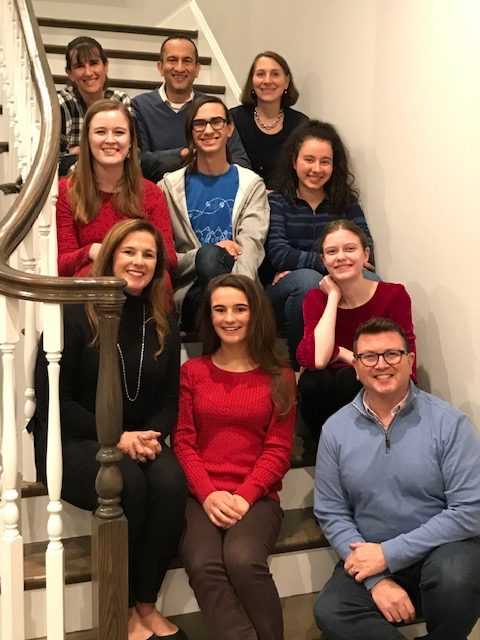 Alumni Composers Forums
We hope to see you at one or both of our Alumni Composers Forums! These events are free and open to the public. Come hear pieces written by our amazing alumni, who will all be present to discuss their works.
New York – Sunday, January 19, 2020
Featuring Mivos Quartet
Moderated by past visiting artist Joan Tower and Walden alumna and faculty member Loretta Notareschi.
Greenwich House
46 Barrow Street
New York, NY 10014
4-6 pm
San Francisco – Saturday, February 22, 2020
Featuring Del Sol String Quartet
Moderated by past visiting artist Nathaniel Stookey.
Center for New Music
55 Taylor Street
San Francisco, CA 94102
4-6 pm
Summer 2020 Programs
Apply to be part of Walden 2020!
We are now accepting applications for summer 2020! We hope you (and all of the people you know!) will apply to join us at one of our programs this summer.
Creative Musicians Retreat: June 13-21, 2020 (for musicians ages 18-98)
Young Musicians Program: June 27 – August 2, 2020 (for pre-college musicians, ages 9-18)
Application materials are available for both programs at waldenschool.org/apply/.
Application deadlines (postmark):
January 3 (early)
February 21 (winter)
April 3 (spring)
Please write to us at applicants@waldenschool.org with any questions.
Job Announcement: Summer Operations Director
The Walden School is seeking a Director of Operations to join our dynamic summer program team in Dublin, New Hampshire. The Director of Operations performs a wide range of functions that keep Walden's summer programs running smoothly and operating efficiently and that complement the curricular and musical components of the Creative Musicians Retreat (CMR) and the Young Musicians Program (YMP). See the full job announcement here.
Walden Needs Your Support
Is Walden on your list?
If you would like to include Walden directly on your holiday giving list, we gratefully accept donations. Checks payable to The Walden School can be sent to our office, 30 Monterey Blvd., Ste. E, San Francisco, CA 94131, or you can make a gift online at waldenschool.org/donate. Your generous gift of any amount brings more music and community into the world. If you have questions about giving, we are glad to hear from you at (415) 587-8157 or at donors@waldenschool.org.
In the Spotlight
Elizabeth Susskind
Elizabeth is a longtime friend of Walden who has just joined our San Francisco office as Administrative Assistant. Welcome, Elizabeth!
How did you get connected with Walden?
I sing in the Symphony Chorus with Seth, Walden's Executive Director, so I first heard about Walden through conversations with him. Seth's descriptions were very interesting, so I came to a couple events in San Francisco. I think what really appeals to me is that Walden students are not in competition with each other. I think that noncompetitive element is so important, when kids have so much competition in other areas of their life. Kids can fall through the cracks in those settings, but it seems like there are no cracks at Walden. They can just be themselves, and no one is judging them or telling them they're wrong or grading them. It seems like nothing you do at Walden is wrong-it's your way of being creative and expressing yourself. And no matter what you're doing, it's all about communicating, expressing, and listening.
How is music a part of your life?
It's always there–I can't imagine my life without it. I grew up listening to music, I listen to music all the time, and I perform music. I have a degree in Vocal Performance from Trinity College of Music in London, and I also did music theory and music history as part of that. When I came to the US, I sang in the St. Louis Symphony Chorus and the Opera Theatre Chorus. When I moved to San Francisco, I joined the San Francisco Symphony Chorus, and I continue to be a member of the symphony chorus. I also sing in a church choir and do a few other performances as a vocalist. As a performer, music connects me to something greater than myself, something universal, and as a listener, music is immensely comforting and soothing. I went with my daughter to a Paul McCartney concert in massive sports stadium, packed with thousands of people all experiencing personal versions of the same thing. And being there with my daughter, who also loves music, was so important. For me, music always brings connection-with history, with other people, and with myself.
What is a non-music hobby you love?
I love playing mahjong. I play every week. Friday is my mahjong day. I also love yoga, and I love walking my dog. I love the ocean, so I live by the ocean and walk by the ocean a lot.
What is something you're looking forward to in the coming year?
I don't make New Year's resolutions, but every year I adopt a theme, one word that I want to permeate the year. For example, balance has been a word I've chosen, as I worked at balancing the different elements of my life. Health is my word for the coming year, encompassing physical, emotional, and spiritual health. I'm so lucky and so blessed, and I think physical things are becoming less and less important to me. Specifically, I'm looking forward to June, when the Symphony Chorus will be singing Mahler 8 and other amazing things to celebrate Michael Tilson Thomas' final season with the SF Symphony. I'm looking forward to being part of Walden, having this new community in my life. I'm looking forward to the continued journey, good health, wonderful friends, and beautiful music.
Community News
Kika honored at ASCAP awards 
YMP student Kika Charles-Pierre was honored at the ASCAP Foundation awards this year in New York. Three YMP alumni were on hand to cheer her on–Executive Director Seth Brenzel, faculty member Doug Hertz, and Giacomo Baldelli,  the teacher who first connected Kika with Walden. Kika also had a piece premiered by Giacomo in New York on December 5th at Arete Venue and Gallery. Congratulations, Kika!
Alex Johnston new director of DiMenna Center
Alex Johnston, a longtime friend and supporter of Walden, has been named director of The Dimenna Center for Classical Music. Alex has previously worked at the NY Philharmonic and National Sawdust. The DiMenna Center is committed to serving the musical community and its Hell's Kitchen neighborhood, and hosts hundreds of neighbors, families, and school children each year for free community events.
Sky Macklay featured by Sheet Music Plus
Walden alumna and longtime faculty member Sky Macklay was interviewed by Sheet Music Plus. The interview, which took place during Sky's residency at Civatella Ranieri in Umbertide, Italy, focuses on Sky's process as a composer, and how she collaborates with instrumentalists in bringing new chamber music to the concert stage. Read the full interview here.
Mackenzie Melemed makes Carnegie Hall debut
Pianist Mackenzie Melemed, an alumnus of the Young Musicians Program, made his Carnegie Hall debut on Friday, December 13. Currently studying in the two-year Artist Diploma program at The Juilliard School with Robert McDonald and Emanuel Ax, Melemed holds a Bachelor of Music and Master of Music degree from The Juilliard School.
Holiday performances by Nat Osborn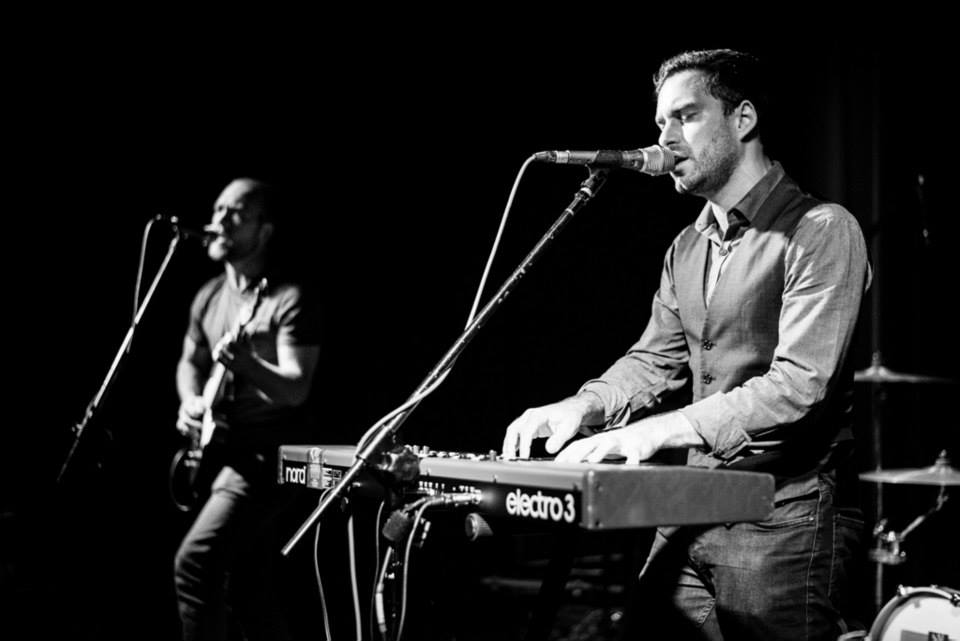 The Nat Osborn Band collaborated with No. 11 Productions as they presented A Christmas Carol. Nat Osborn Band worked on a portion of the show, and also provided the entertainment at the post-show afterparty on December 16. Nat also performed at Aimee Bayles' Holiday Music Extravaganza at Rockwood Music Hall. Nat is an alumnus of the Young Musicians Program.
We want to hear from you!
What's been going on? If you have a recent or upcoming premiere, publication, award, new job or program, or a celebratory life event, please share the news. Email your news to alumni@waldenschool.org.
Stay in Touch
You can like The Walden School page on Facebook and join The Walden School private group to hear about events and opportunities throughout the year, including upcoming regional alumni Composers Forums and Holiday Parties. You can also find us on Instagram, Twitter, and at waldenschool.org.